I will show you how I decorated for autumn with my fall mantel makeover and enjoy the free printable!
Oh, my favorite time of the year is finally upon us! Time to get the beautiful Fall decorations out of the basement and decorate my fireplace mantel.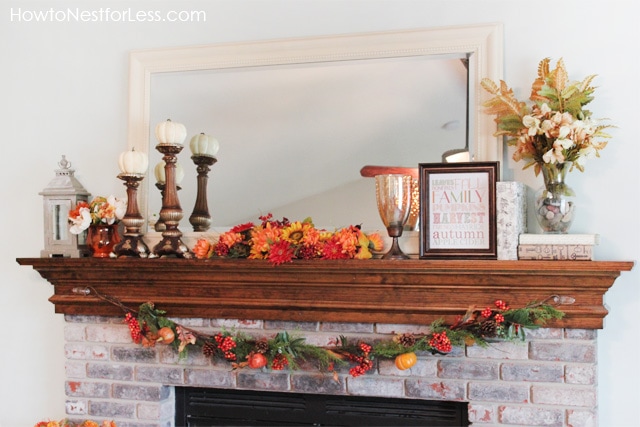 One of my favorite additions to this year's fireplace mantel was a new autumn garland filled with pumpkins and berries that I purchased from Michael's for 50% off.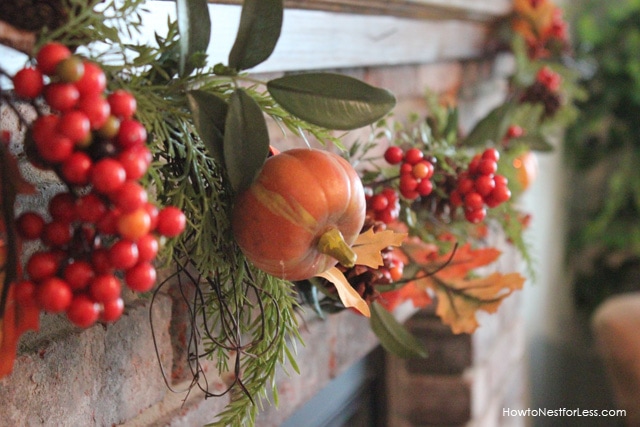 And I'm lovin' these Command™ Brand clear hooks. First time I've ever used them and I'm flabbergasted that I never found these puppies before. They rock… that's all I gotta say (tip: visit their website for some cool coupons).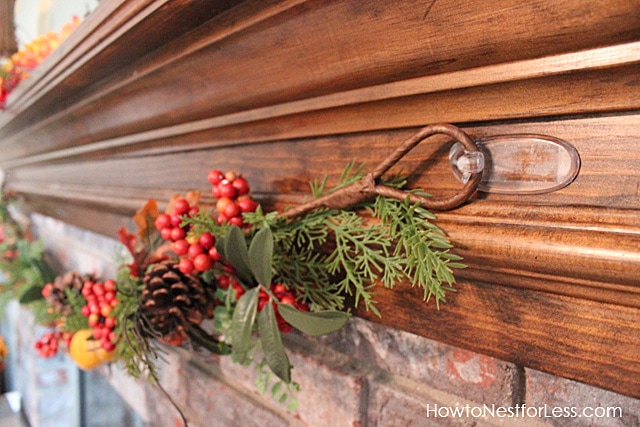 I got a new ASCP little accent table from Red Posie, a vintage store near my house. Perfect size to sit on my fireplace hearth and hold a basket of flowers and some pumpkins.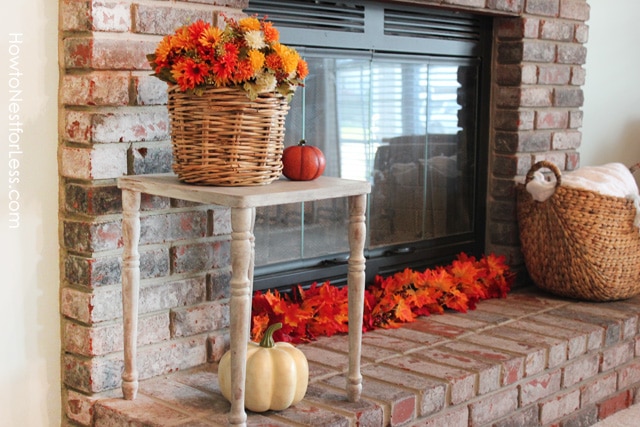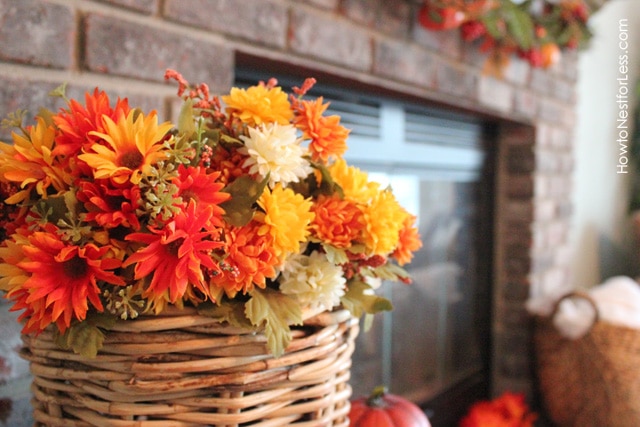 I also have the Fall Subway Art I created last week on display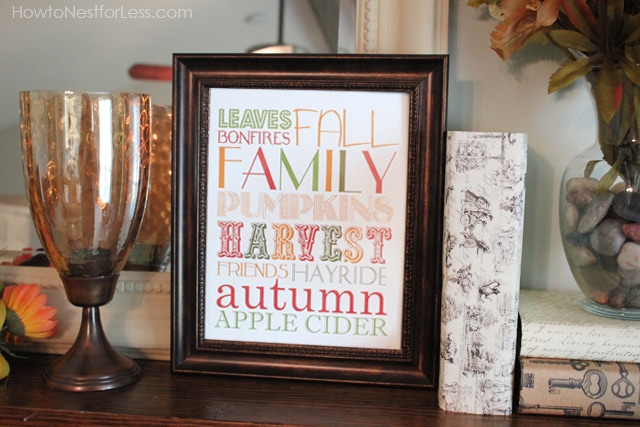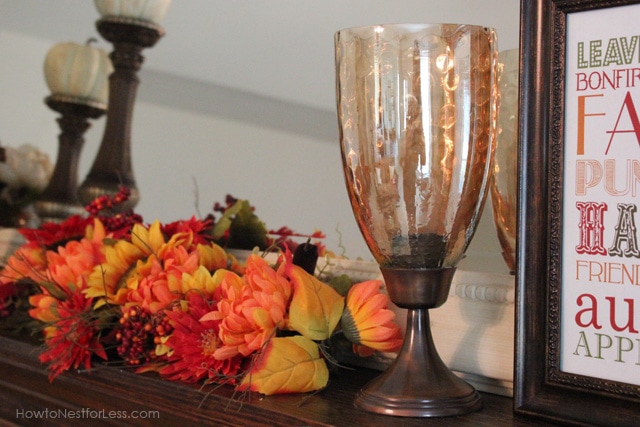 I found some candlesticks on clearance for $5 from Michael's and topped them with some cute mini ivory pumpkins.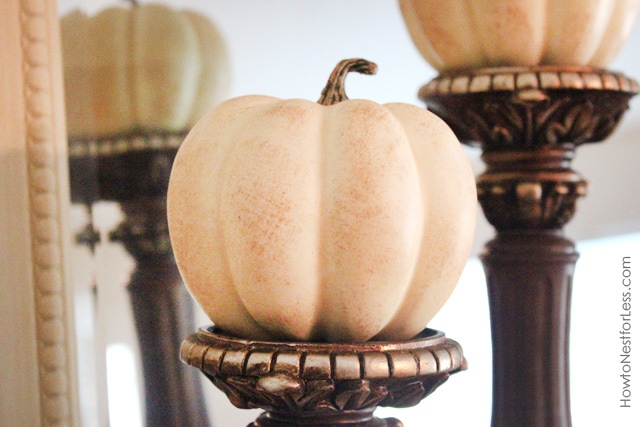 Then I filled a plastic orange vase with a small bouquet of autumn flowers. Both items from the Dollar Store. Love using cheap design elements in my displays.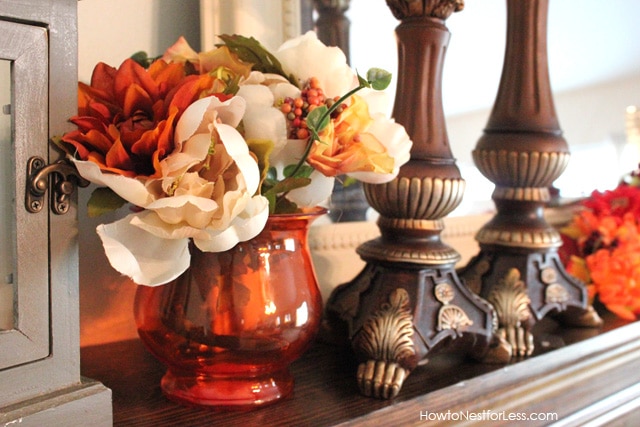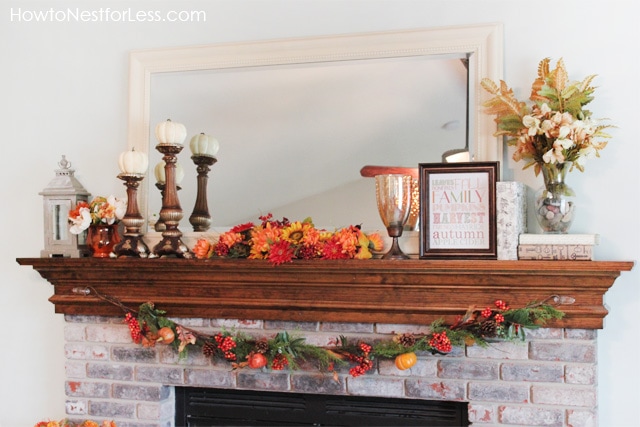 So, have you started on your fall mantel yet?
After I finished up my Fall mantel I thought I needed one more thing to make it my own. So I figured since I'm a graphic designer by trade, I would create a fun and festive Fall Subway Art printable to display.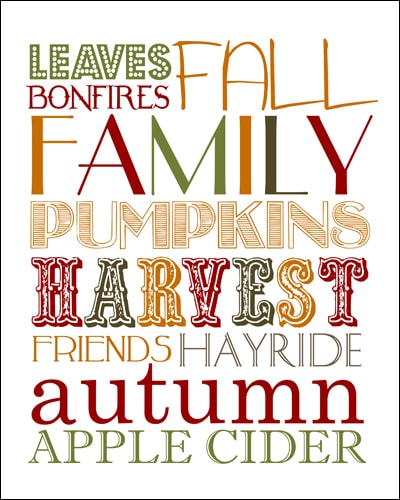 CLICK HERE FOR PRINTABLE VERSION
Save the file to your desktop, print out 100% and trim.
Use an 8×10 inch frame to display.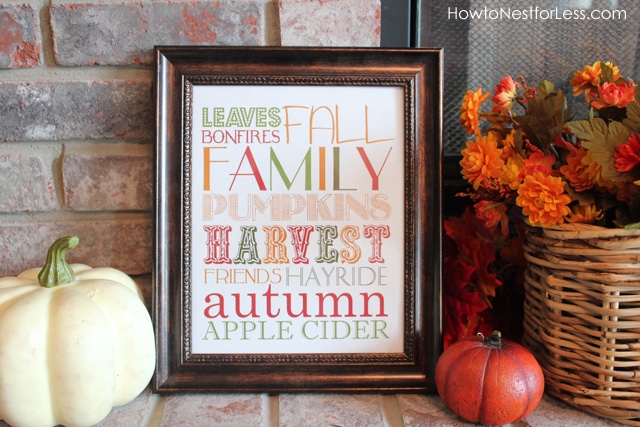 Also don't forget to print out my Fall Bucket List!
Hope you enjoy!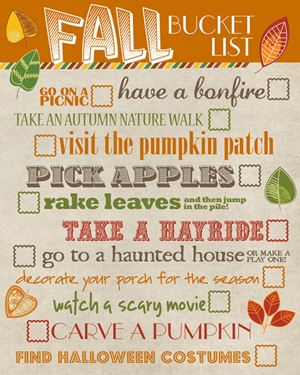 I created this printable using Photoshop.
Have you been trying to learn the software?
Check out my Photoshop Tips & Tricks Series.

CLICK HERE TO VIEW THE TUTORIALS!
Linking up here: