I will show you how to make this spooktacular Halloween wreath and also there is a free printable download just in time for Halloween!
Oh, how I love this time of year. And now since it's officially October, I can fiddle around with some new Halloween decorations! First on my list? A Halloween door wreath!

Pretty spooky cute, huh? Wanna see how easy it was to make this Halloween door wreath?
Supplies
As for my supplies, I got a black garland wreath for $4 from Michaels, plus an awesome skeleton garland for $5 (I did have a 40% off coupon with me too!). Next stop was Hobby Lobby for black and orange Halloween ornaments, wired ribbon and a glittery Halloween decal.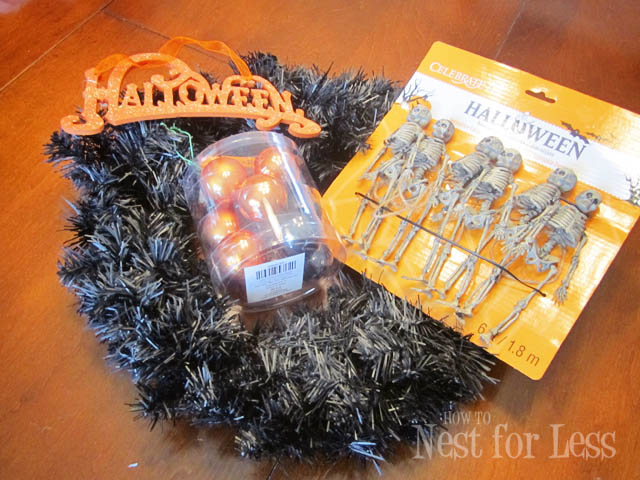 I started by taking apart the skeleton garland and tying each one to the wreath with twine.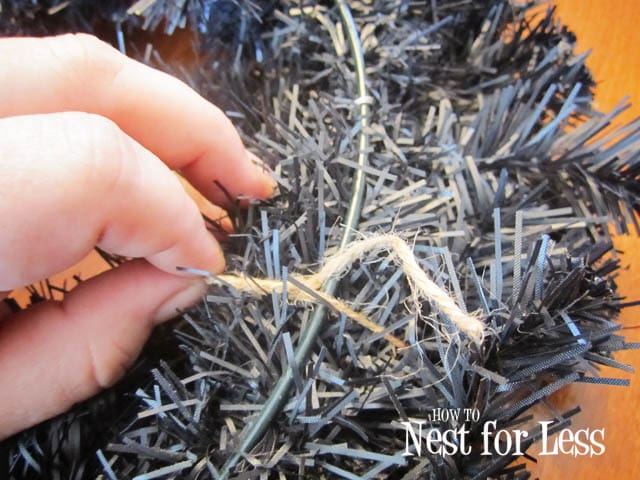 Next I got out the small orange and black ornaments I got from Hobby Lobby. I removed the top hooks from each ornament.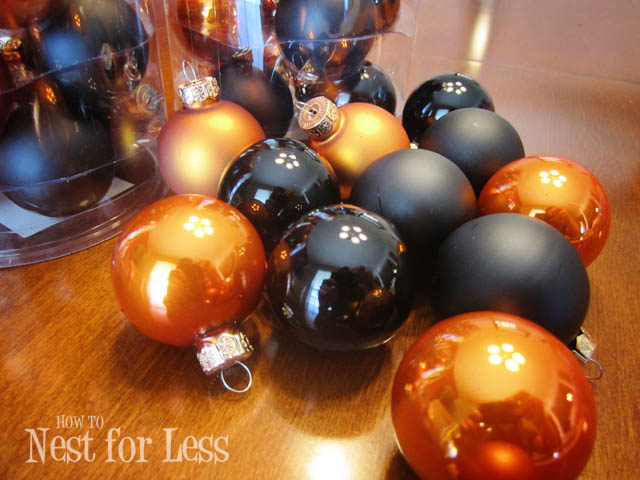 I then used hot glue to secure each ornament (12 total) around the wreath.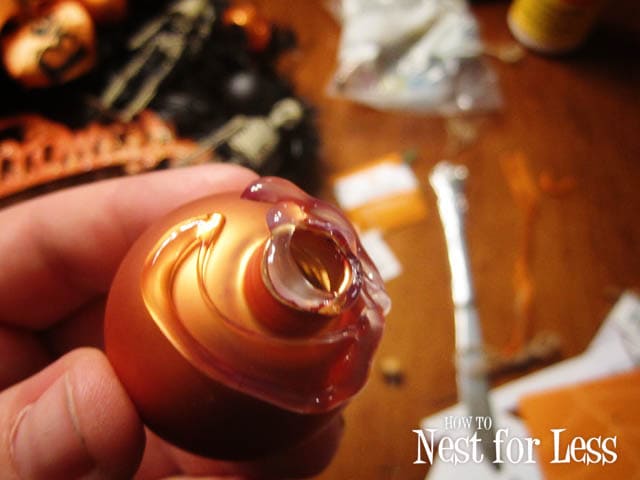 Next I tied the glittery Halloween tag sign to the metal frame of the spooktacular Halloween wreath. I just used black trash bag twisty ties so it would blend in with the black garland wreath. Note: the glittery Halloween tag sign came with pre-drilled holes from Hobby Lobby… score!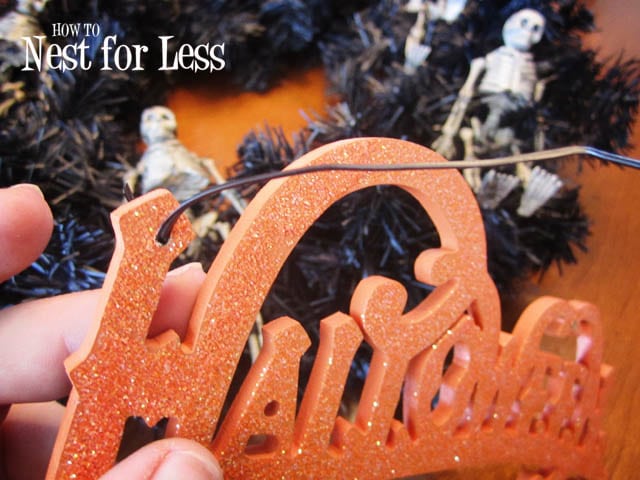 I added a wire ribbon bow to the top of the wreath in orange and black to finish it off.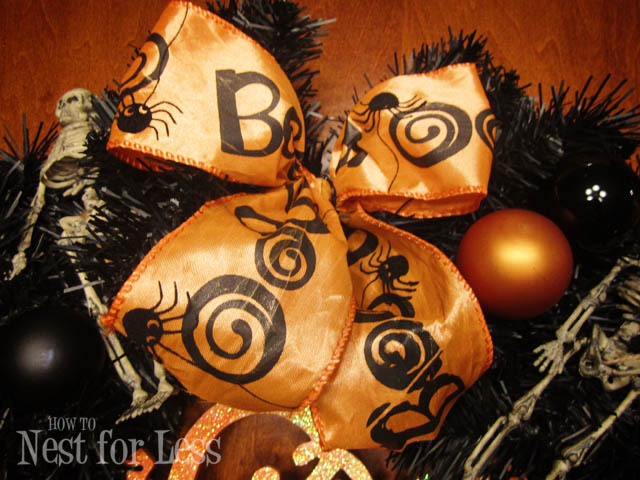 So, what do you think? Spooky yet spunky?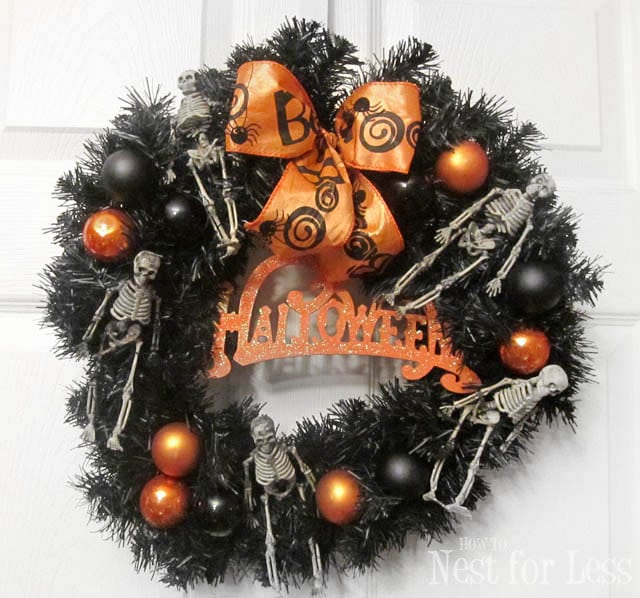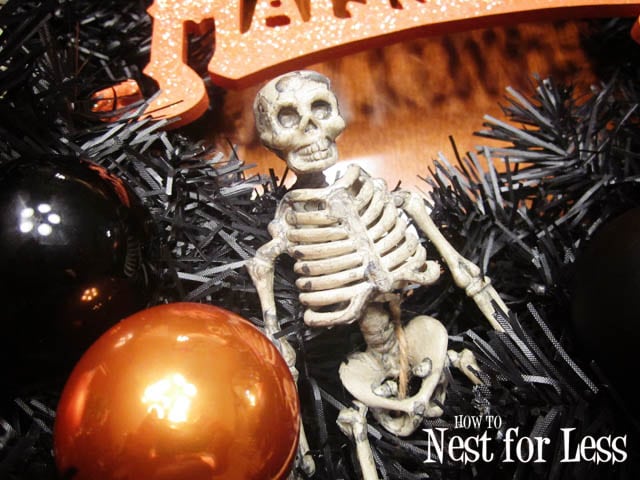 Yep, I think it's spooktacular and can't wait to hang it 🙂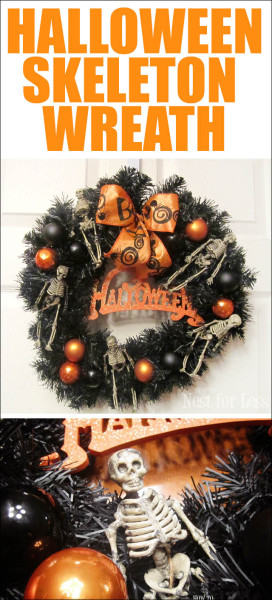 With October right around the corner, I thought it was time to get my décor in gear. Of course y'all know how much I love printables and they're pretty much a staple when I decorate for the seasons, so I'm sharing a brand new Halloween printable with you!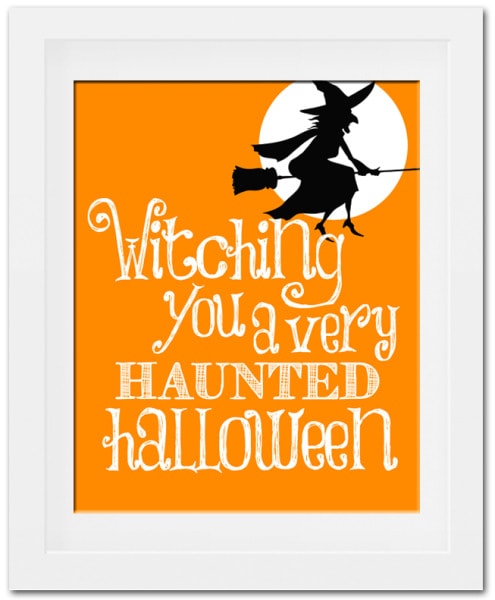 I'm loving simple printables these days.
And of course anything bewitching is totally up my alley.
To download the file just right click on the file below and save to desktop.
Then trim and place in an 8×10 inch frame.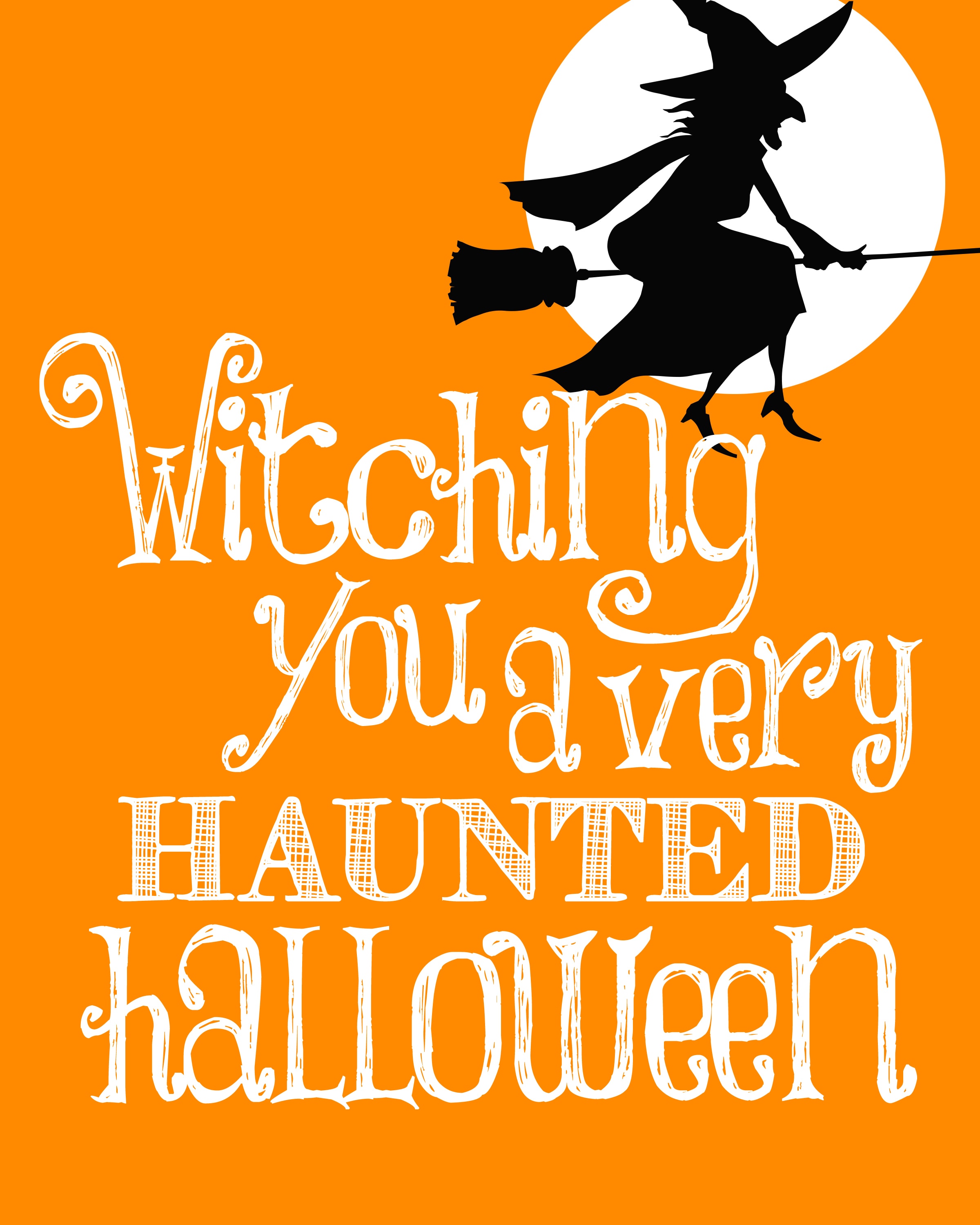 And don't forget you can download these other 4 spooktacular silhouette printables I designed last year! LOTS of choices here for your Halloween décor!