Oh, how I love this time of year. And now since it's officially October, I can fiddle around with some new Halloween decorations! First on my list? A Halloween door wreath!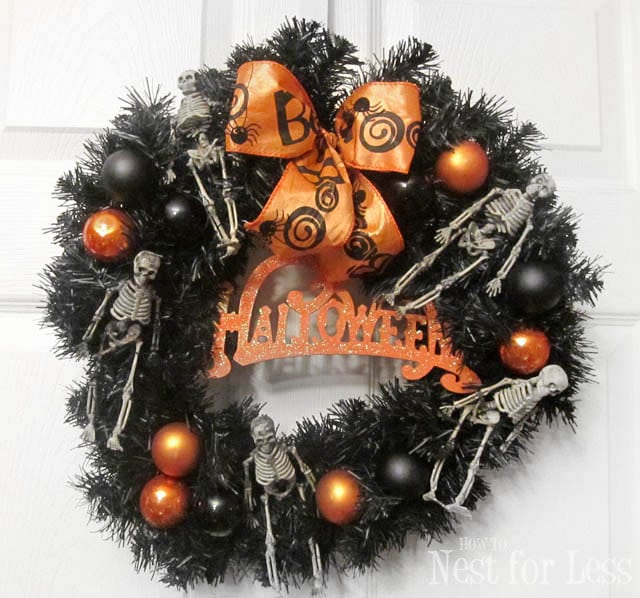 Pretty cute, huh? Wanna see how easy it was to make?
As for my supplies, I got a black garland wreath for $4 from Michaels, plus an awesome skeleton garland for $5 (I did have a 40% off coupon with me too!). Next stop was Hobby Lobby for black and orange Halloween ornaments, wired ribbon and a glittery Halloween decal.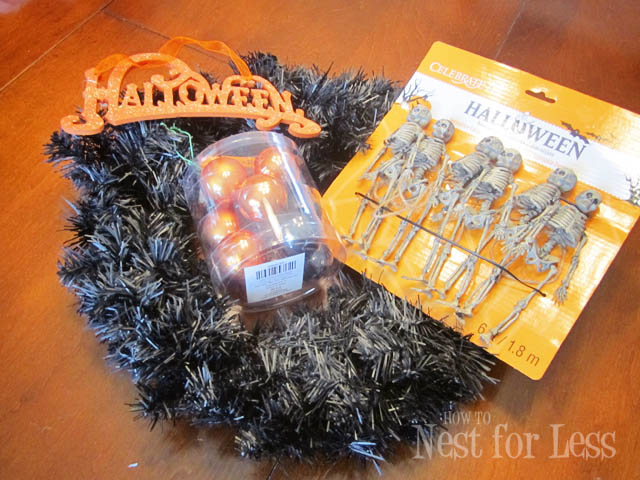 I started by taking apart the skeleton garland and tying each one to the wreath with twine.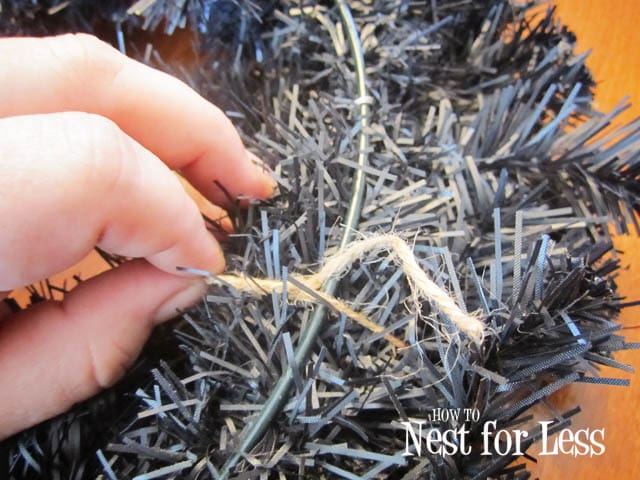 Next I got out the small orange and black ornaments I got from Hobby Lobby. I removed the top hooks from each ornament.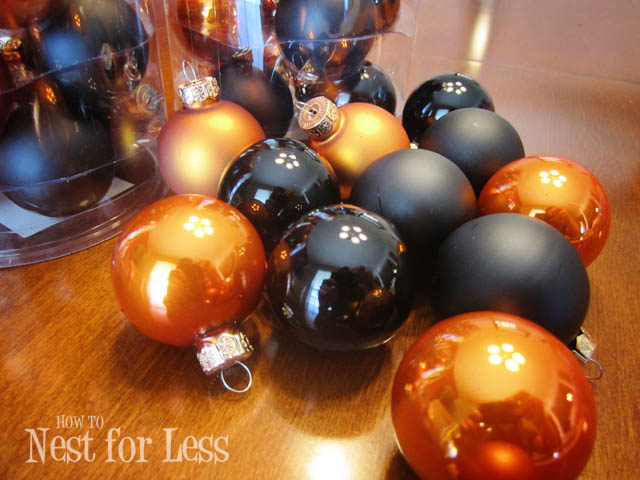 I then used hot glue to secure each ornament (12 total) around the wreath.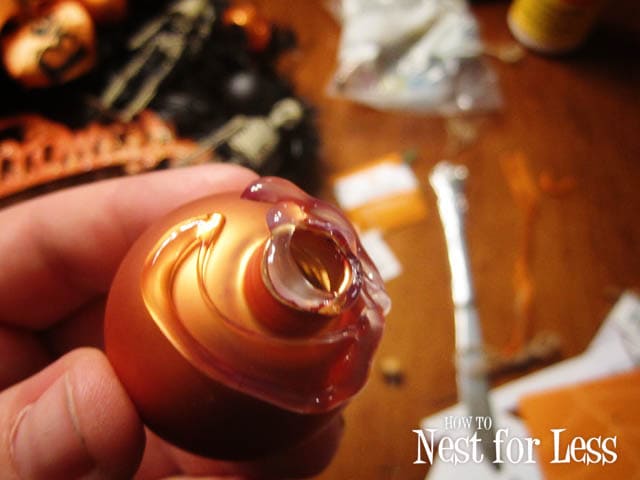 Next I tied the glittery Halloween tag sign to the metal frame of the wreath. I just used black trash bag twisty ties so it would blend in with the black garland wreath. Note: the glittery Halloween tag sign came with pre-drilled holes from Hobby Lobby… score!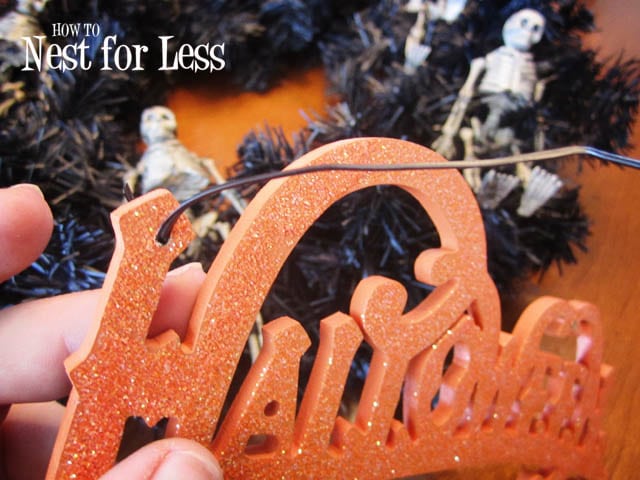 I added a wire ribbon bow to the top of the wreath in orange and black to finish it off.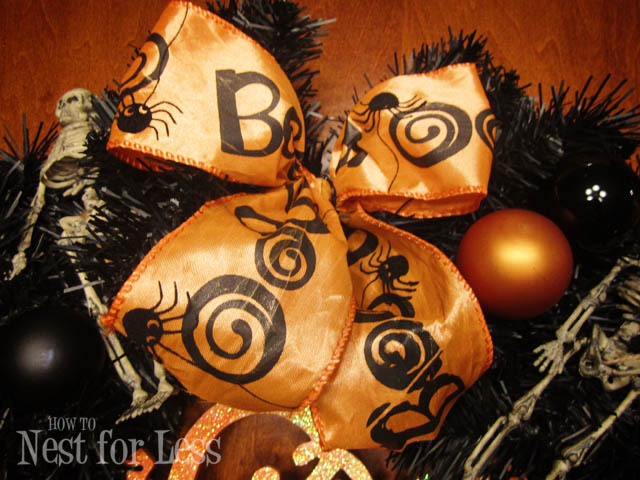 So, what do you think? Spooky yet spunky?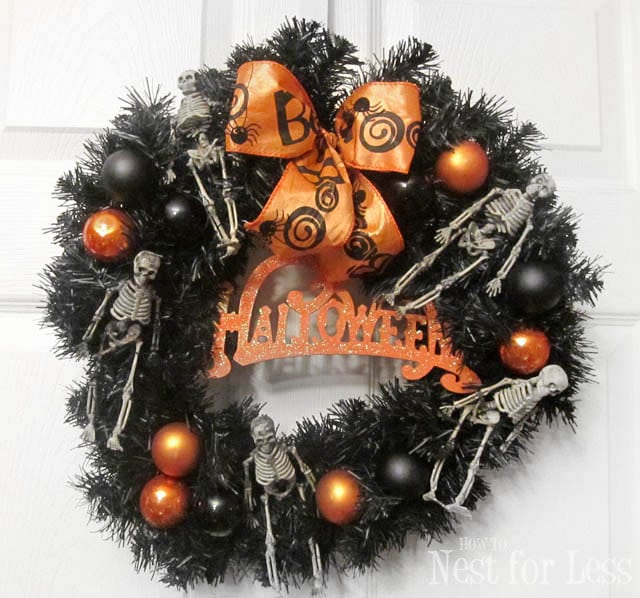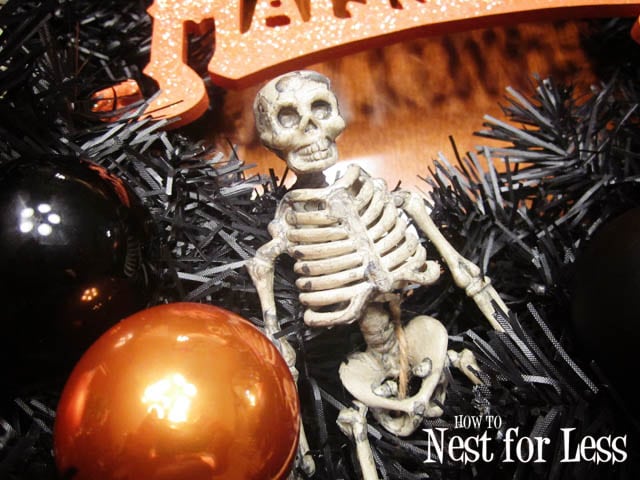 Yep, I think it's spooktacular and can't wait to hang it 🙂