This year I will share with you how I made my own pumpkin patch sign, plus I have a free printable !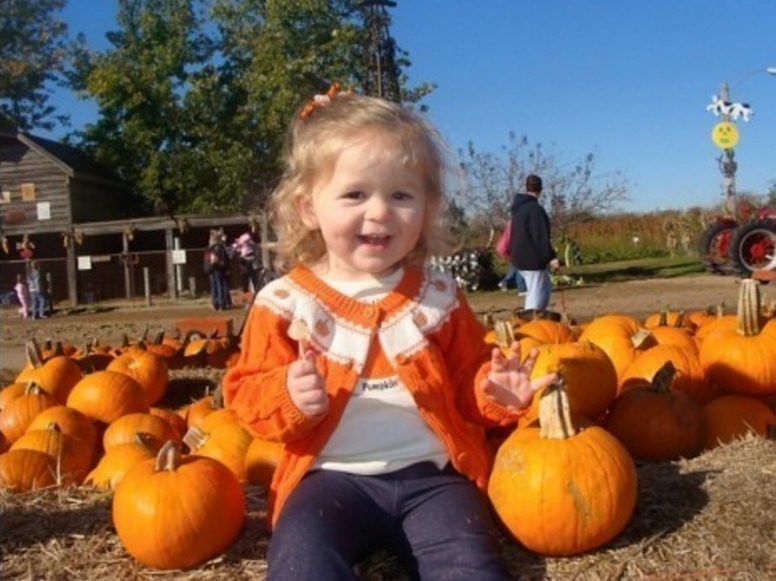 This year I wanted to make a pumpkin patch sign since our absolute favorite pumpkin patch, Rombach Farm in St. Louis) closed down this year. We've been going to this pumpkin patch as a family since Ellie was just 22 months old.
Here's some photos of my lil' pumpkin throughout the years…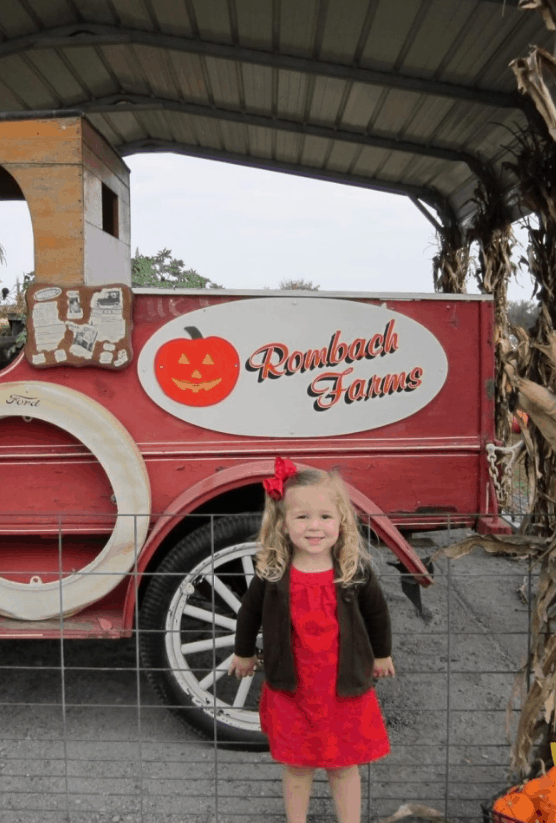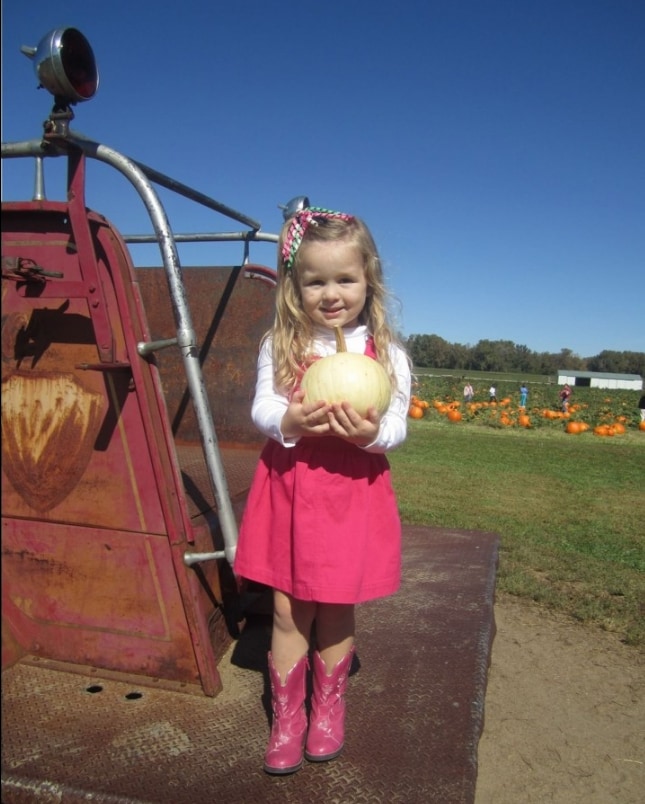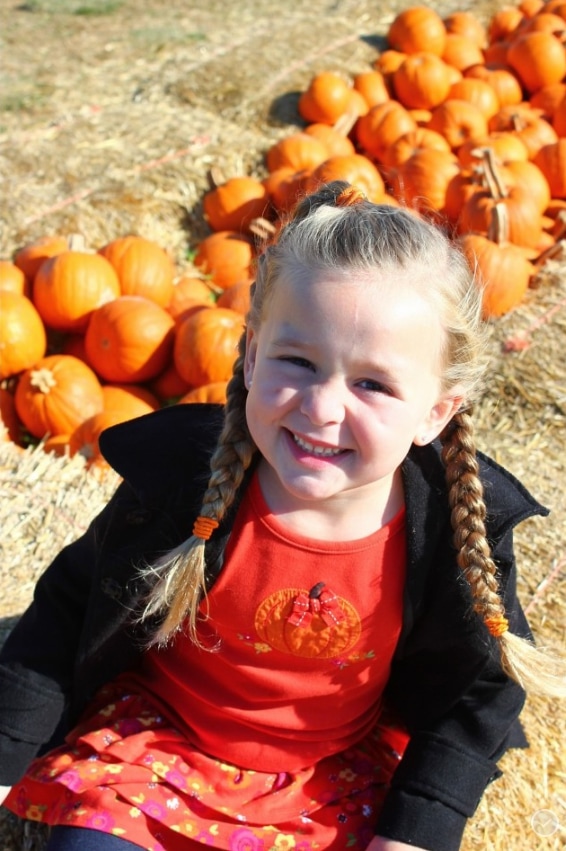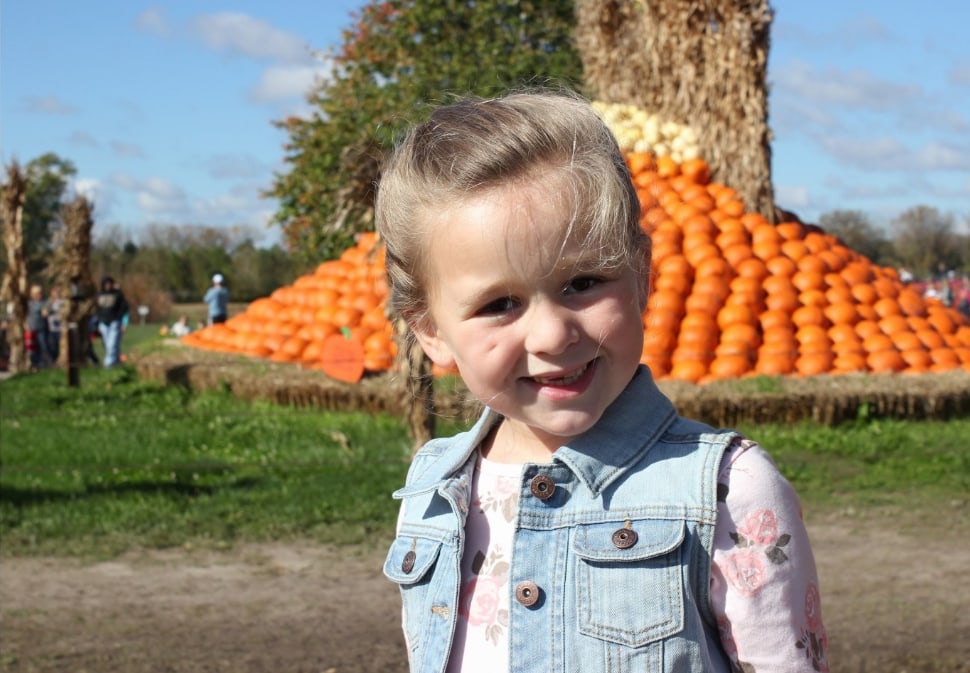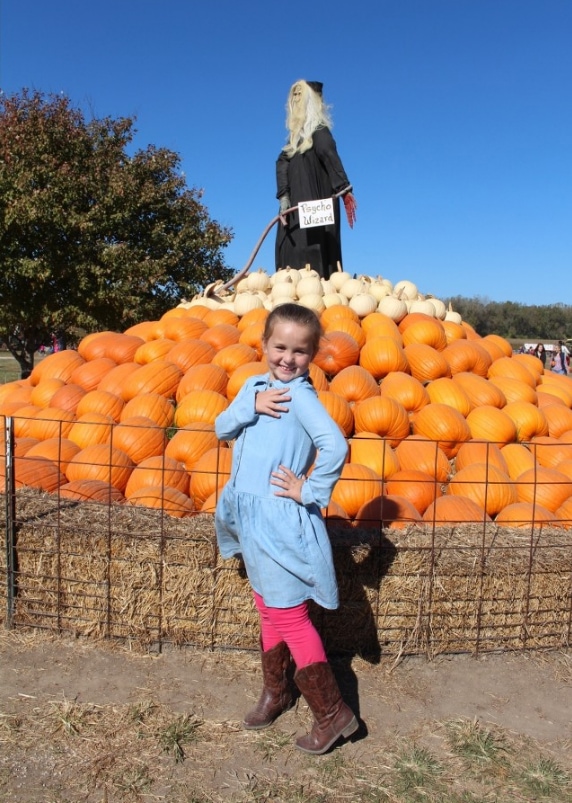 Isn't it crazy how fast they grow up?!
Ugh, makes my so weepy.
Well since I had the idea to make a pumpkin patch sign, I thought I'd pay a little tribute to Rombach's by making a special sign to keep those memories.
I started out by making a 15×17 inch wood sign and staining with Rust-Oleum Ultimate Wood Stain in dark walnut. Then I went over it lightly with some white chalk paint.
Then I created my design in Photoshop and transferred it over to Cricut to make a stencil. I had to print it out in 2 pieces since I only have a 12×12 inch cutting mat. If you want to use the same pumpkin farm sign design for your own creation, right click on the image below to save the JPG or click here to download.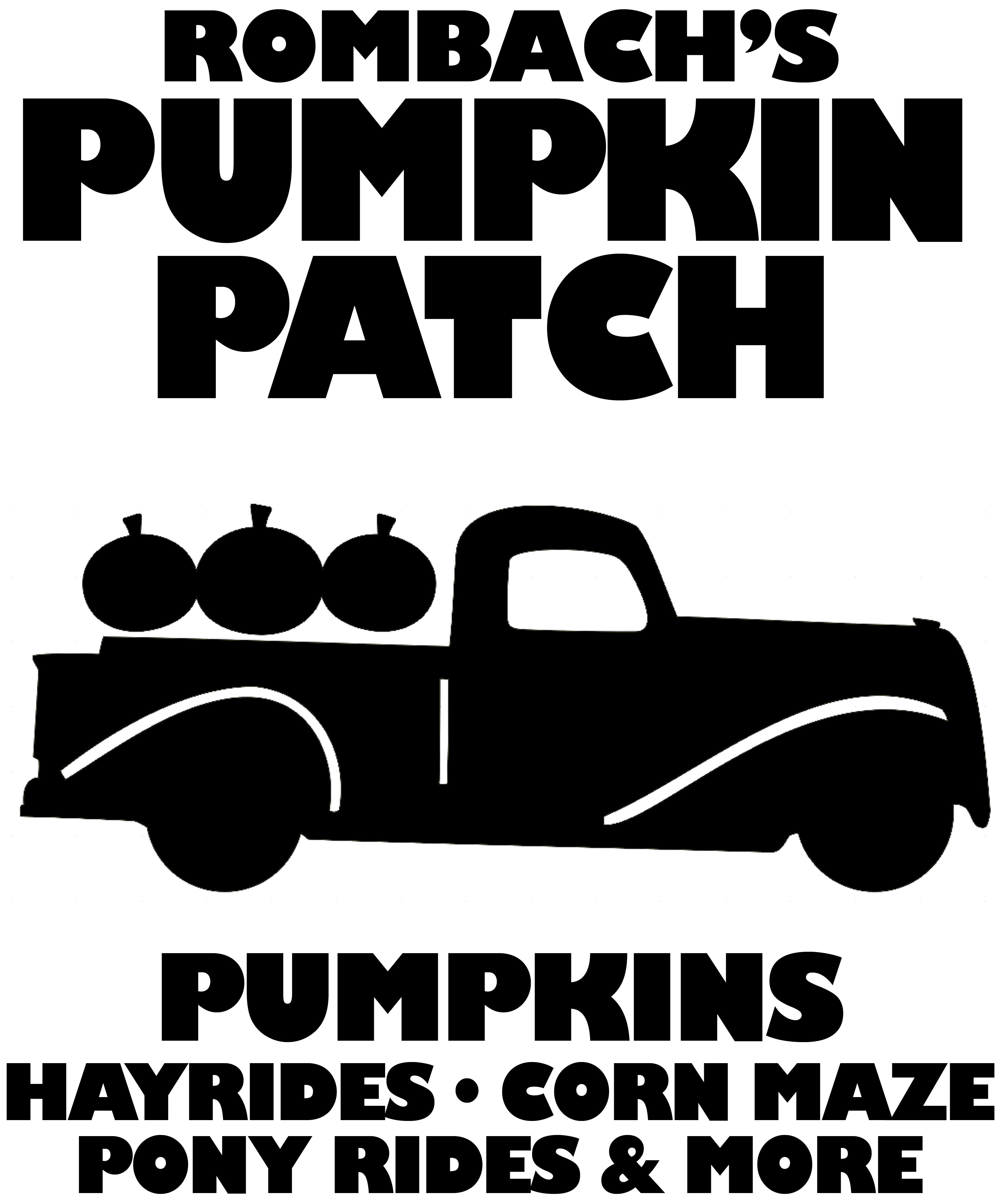 I just purchased the Cricut Explore Air™ 2 Mint Machine + EVERYTHING Starter Set and have really been enjoying it. Very easy to use (except I hate their transfer paper, too sticky!  I prefer to use regular contact paper from Target). The initial cost of a Cricut does bite a bit, but I'm hoping to start making a lot of projects with it to offset the costs.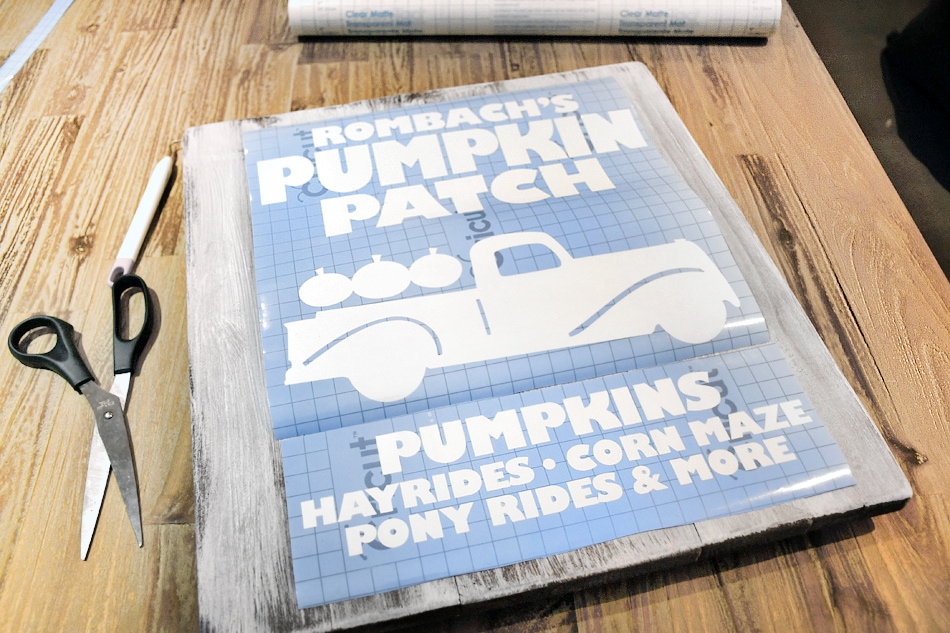 I adhered the stencil to my wood board, then painted the negative space with acrylic paint. Once it dried, I peeled off the stencil vinyl. Then I heavily sanded the entire thing to make it look a little vintage.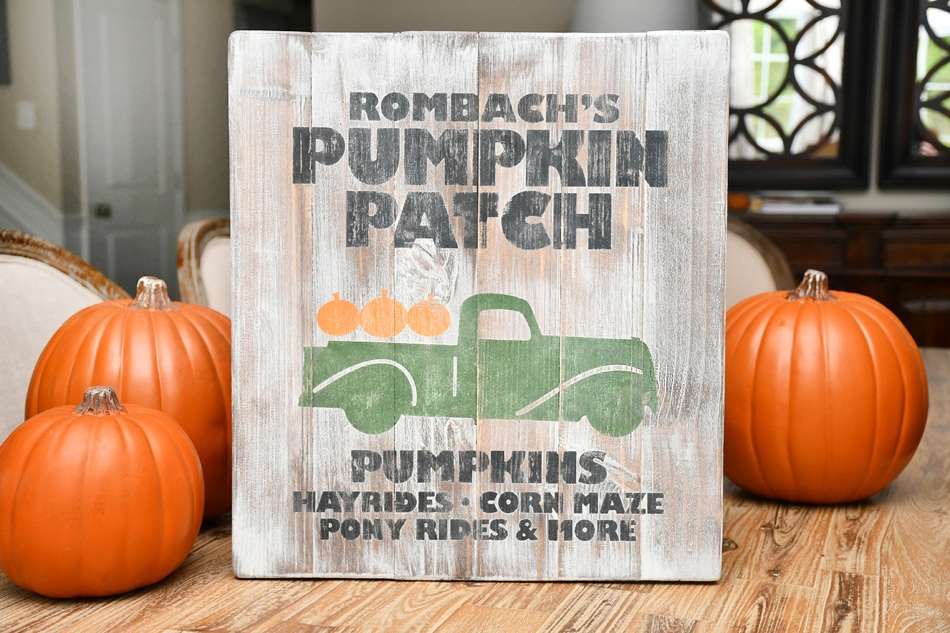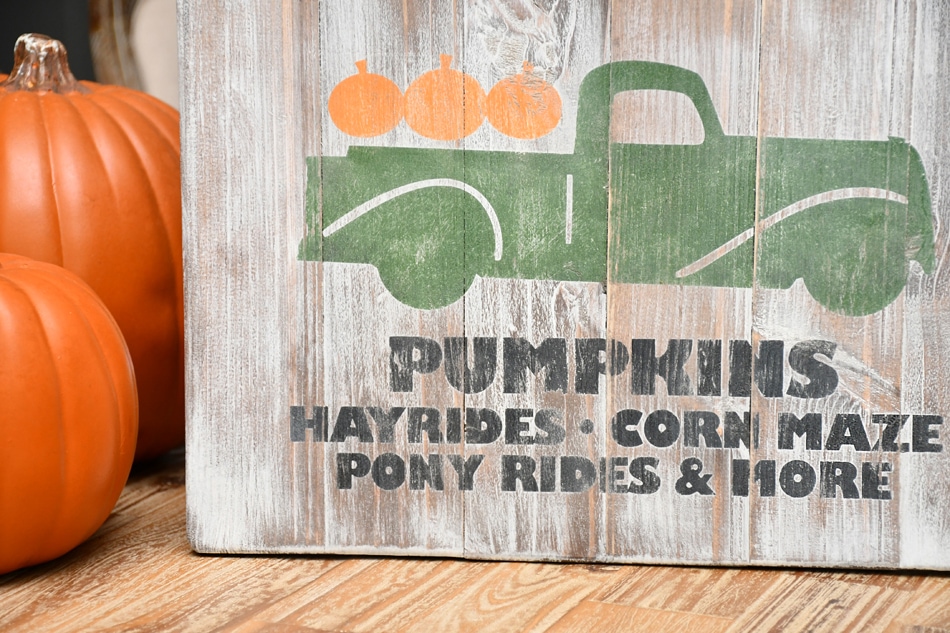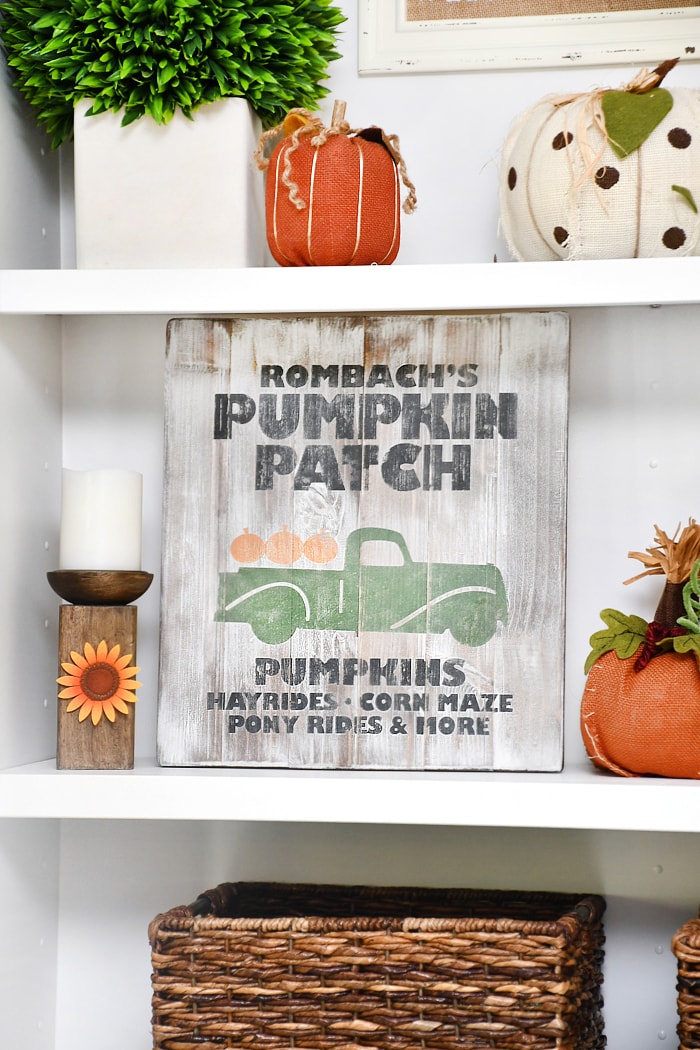 At first I thought we should have added more orange into the design, but once I displayed it around a lot of pumpkins with our fall décor, the orange on the wood sign popped out more. I need to play around with this Cricut a little more, but I'm definitely having fun with it trying new things!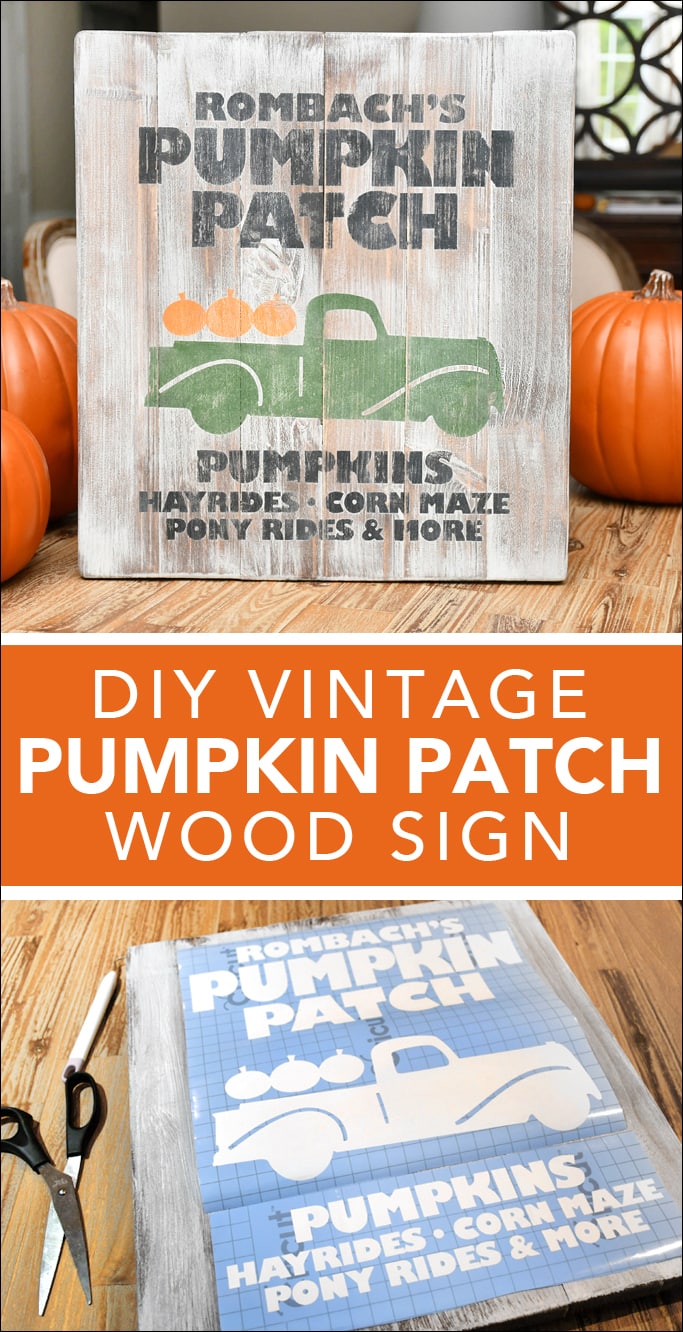 Oh my gourd! Today we're sharing a fabulous free fall printable!
This Oh My Gourd printable is great because you can display it September through November. One of my favorite ways to display printables is on a clipboard because it's so easy to swap them in and out as the seasons and/or holidays change.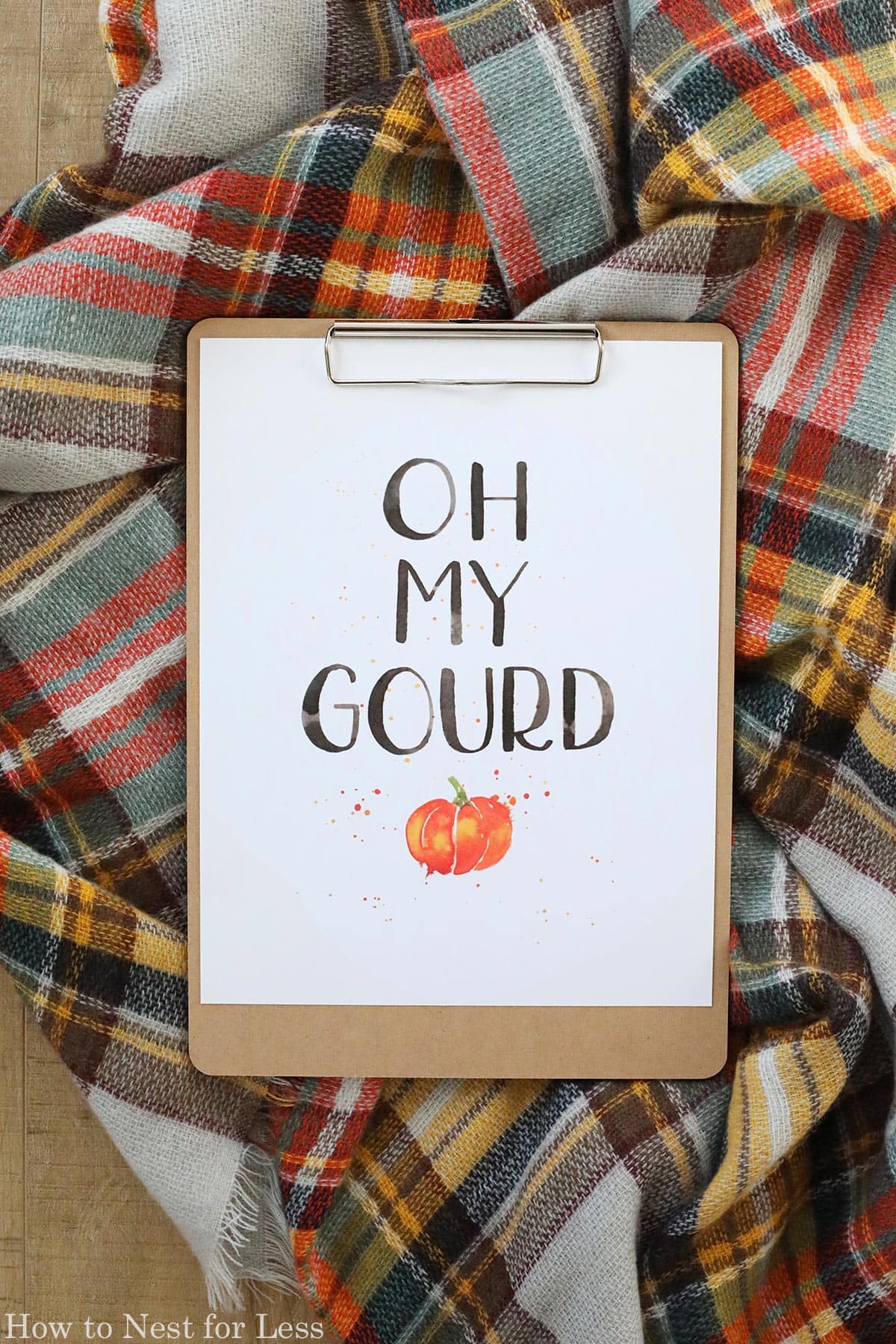 The printable was actually created by my friend Jocie for us. She has her own hand lettering online course. So if you love hand-lettered art and decor, and have always wanted to learn more about it, be sure to check out her hand lettering online course for the DIY girl!
Click HERE to download your Oh My Gourd printable for personal use only.