Sharing my Rae Dunn fall favorites! From mixing bowls to kitchen towels, I have you covered.
Fall is in the air! And one thing I love about this season is all the extremely cute Rae Dunn fall pottery I come across. There's some really great finds this fall and I rounded them up just for you!
And if you're looking for more evergreen, year-round Rae Dunn pottery, check out this post.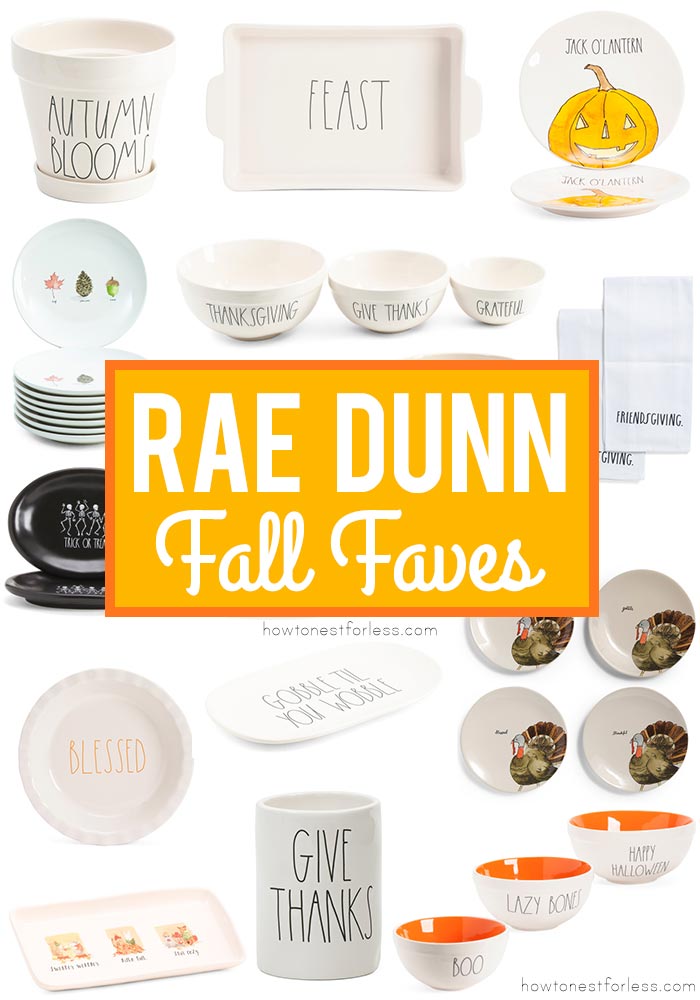 This post contains affiliate links.
Rae Dunn Fall Picks
How cute is this autumn blooms pot? Plop a mum in this cutie and you're ready to go!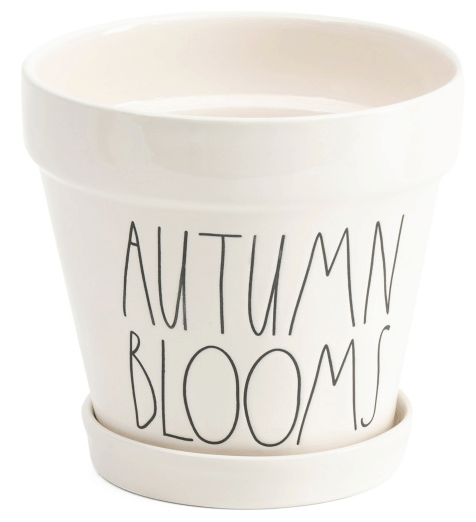 This fall leaves utensil crock makes my autumn-loving heart go pitter patter.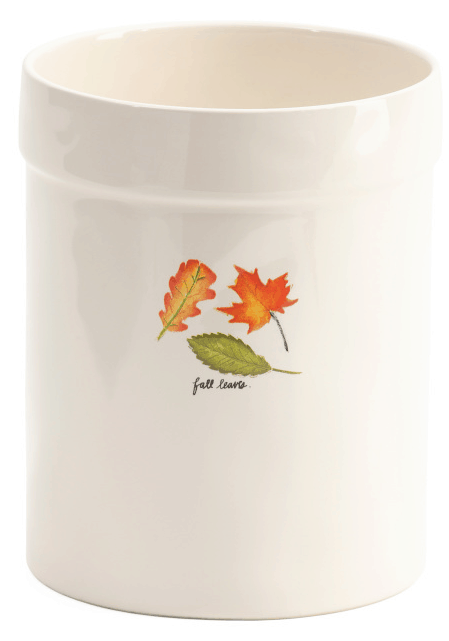 Oh my goodness, this Rae Dunn fall critter platter is too much. It reads "sweater weather … hello fall … stay cozy". I think it would look great on my fall wood sign.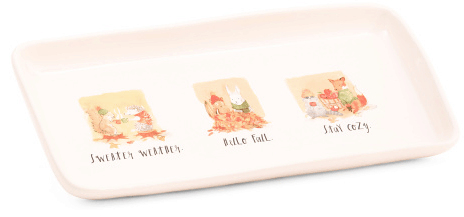 Warm apple pie anyone? What is better than going to the apple orchard with your family, picking fresh apples, going home, and using Grandma's apple pie recipe. Don't fret if you aren't a baker, this blessed pie plate would look great leaning against your kitchen backsplash with a little pumpkin next to it and an apple pie candle. Wink.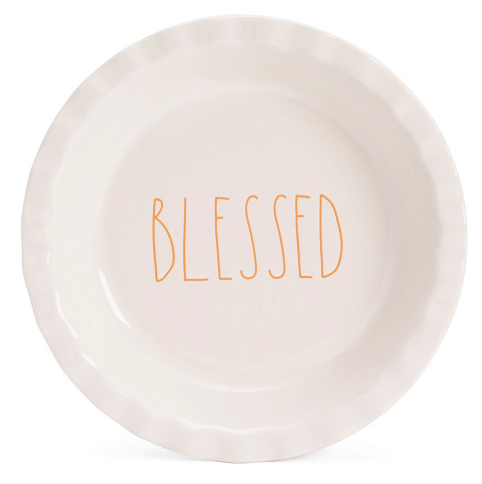 A set of 8 fall icon plates for less than $30?! Sign. Me. Up. These would be perfect to set out for fall book club or BUNCO. I wonder if Rae Dunn makes matching wine glasses…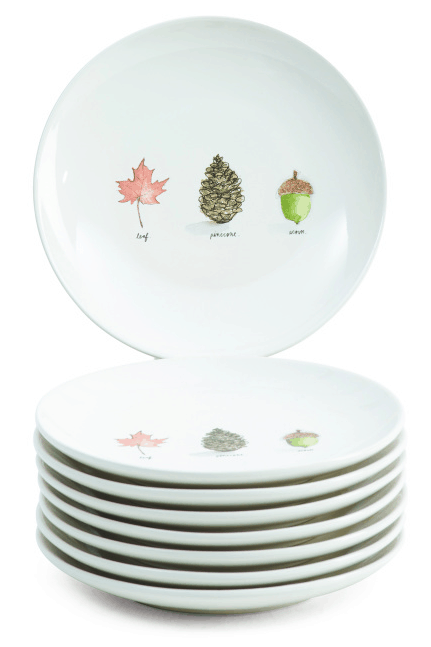 Halloween Picks
Let's move on to the spookier Rae Dunn fall picks!
How adorable is this set of 4 skeleton appetizer plates? You could hang these on your kitchen wall with Command Brand strips. Another idea is to separate them and give them out as gifts.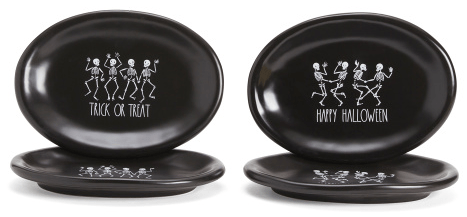 NEED this Hocus Pocus 9 inch by 9 inch baker in my life. Stat.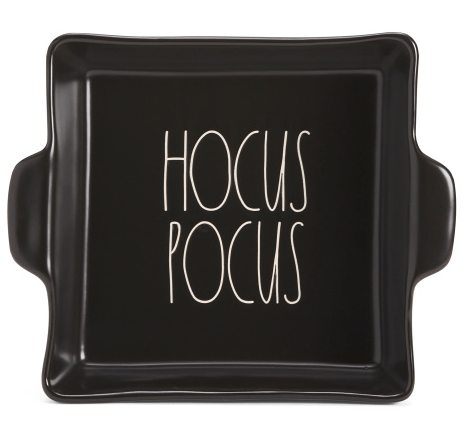 Please by a few sets of these Jack-o-lantern dinner plates, put them out on their Halloween-themed dinner table, and send me a pic. Pretty please.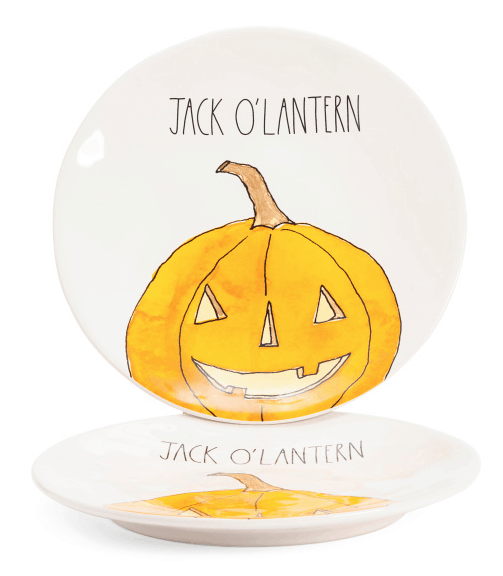 Stop. It. This 3 piece Happy Halloween mixing bowl set is too much for words. And so many great uses! Set them on your countertop and fill with fruit or candies. Use the big bowl to pass out Halloween candy. Scatter them throughout your house– kitchen, living room, entryway.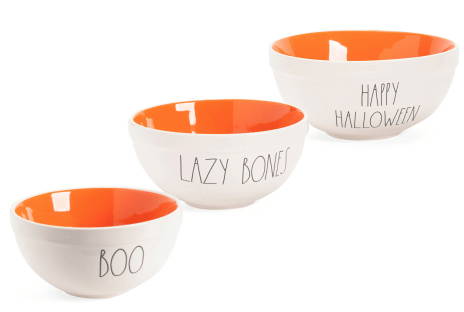 Thanksgiving Picks
This 14 inch by 10 inch Feast baker is beautiful. The perfect size for a large Thanksgiving side dish.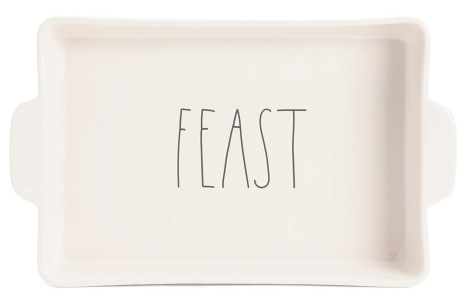 Love, love, love this 3 piece Thanksgiving mixing bowl set! How fun would it be for these to be passed on through the family?

How cute is this set of 4 turkey words appetizer plates?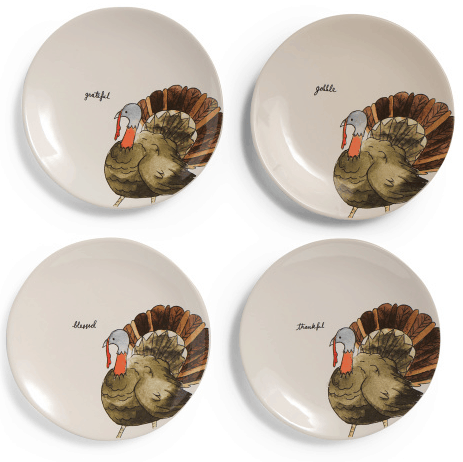 It's not Thanksgiving without a gobble gravy boat. No ma'am.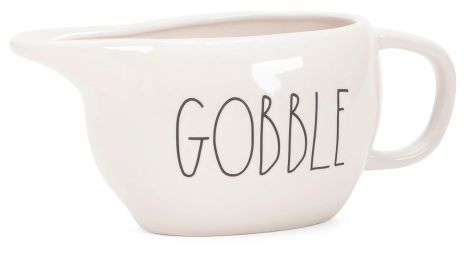 Attending a Friendsgiving this year? I found the most amazing hostess gift for you! Friendsgiving kitchen towels. Pair these with a bottle of wine and you're good to go.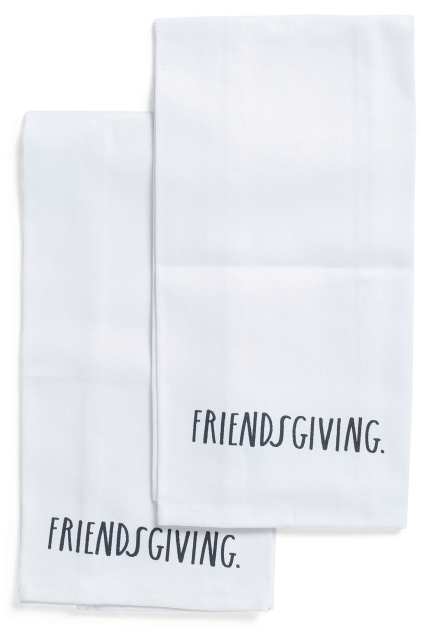 Yep. I'm going to need this 15 inch gobble til you wobble platter. I have the perfect spot for it in my kitchen. And it's a great size for serving the turkey breast I cook on Black Friday– it's a tradition in our family.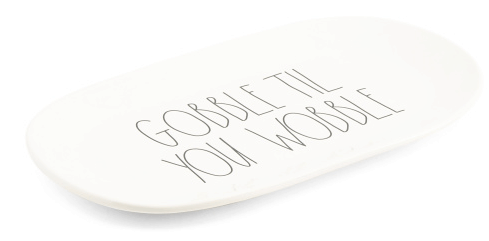 Need a Thanksgiving hostess gift? This Give Thanks autumn scented candle is a must. Or buy it for yourself. I won't judge you.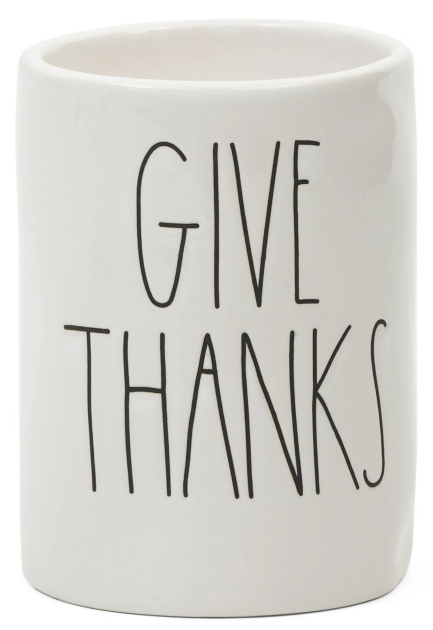 I hope you have an amazing fall season, friend! May it be filled with friends, family, cozy sweaters, and delicious food!