This gorgeous moss centerpiece + wreath will transition your decor into fall!
Happy Monday everyone! I hope you had a nice and relaxing weekend. I got a couple fun projects done around the house and spent some of yesterday making a fun little moss centerpiece & wreath for Thanksgiving. Planning ahead for once, right?
Well last weekend I was flipping through the October issue of Better Homes and Gardens magazine and found a gorgeous moss centerpiece that I wanted to create for my own tablescape. And it was pretty easy, too!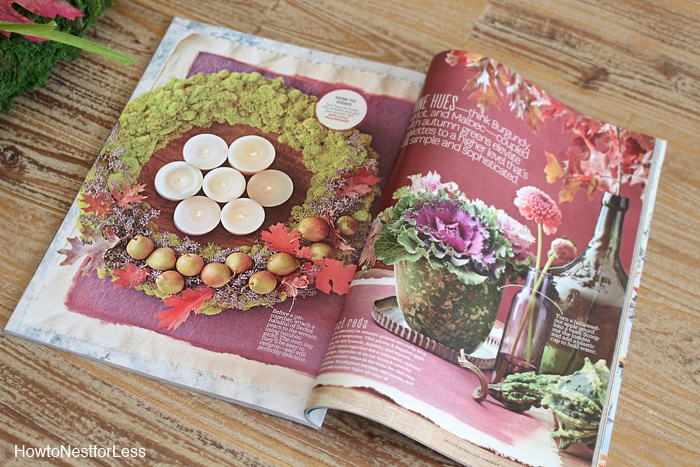 SUPPLIES:
Straw wreath form
Moss mat
Reindeer moss clumps
Greenery pins
Fake leaves
Purple floral
Fake acorns/nuts
Hot glue gun
Scissors
Candles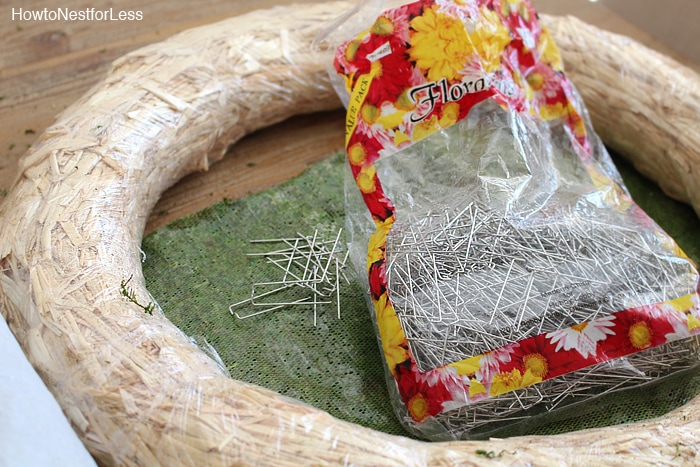 Start by cutting and pinning the moss mat around your straw wreath form. It will kind of be like piecing together a puzzle, but just try to make sure the front side stays nice and smooth for the most part. It's going to be messy, not gonna lie.  But it should end up looking a little something like this…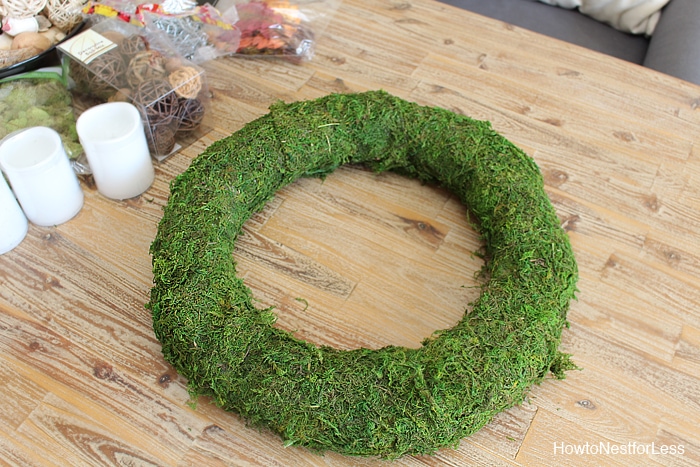 Next you'll want to hot glue your reindeer moss around half of the wreath (just the top, don't worry about the sides). The other half you'll cover in your purple floral. I just secured those into place with greenery pins.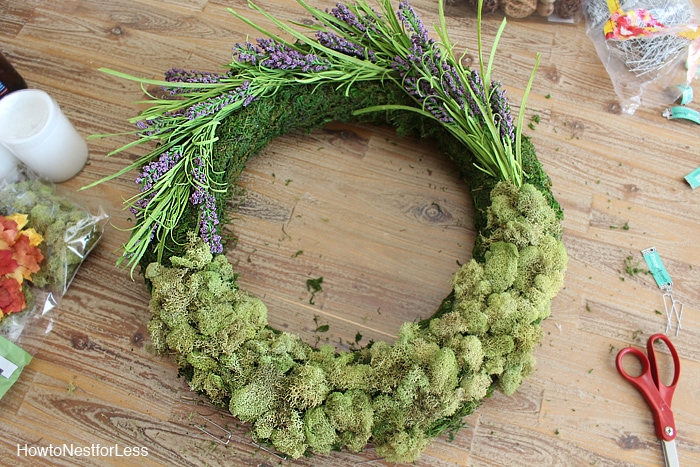 Finally you'll want to hot glue some leaves and acorns/nuts sporadically.
Fill in the center of the wreath form with your candles.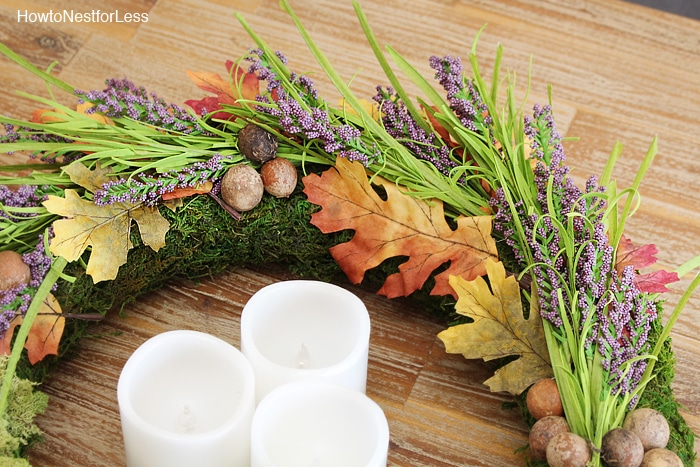 And your new fall centerpiece should look something like this!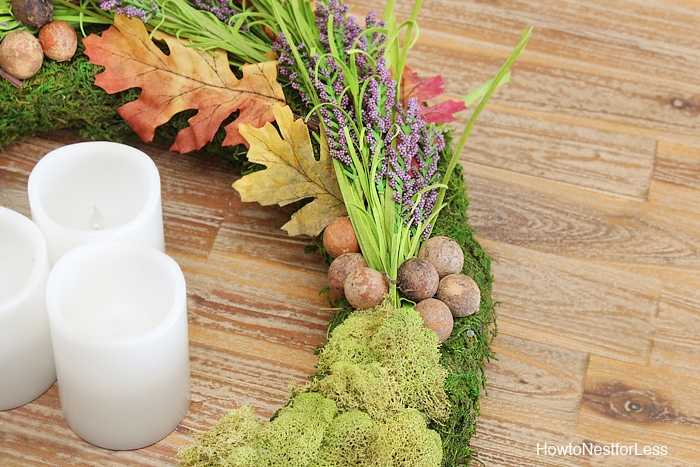 I just love the autumn colors in this, don't you?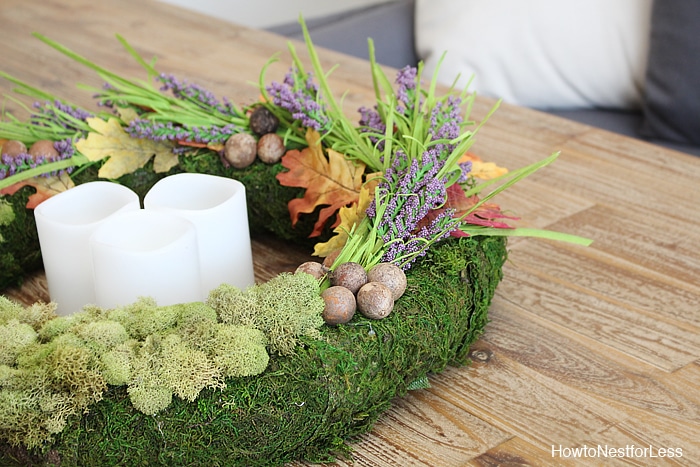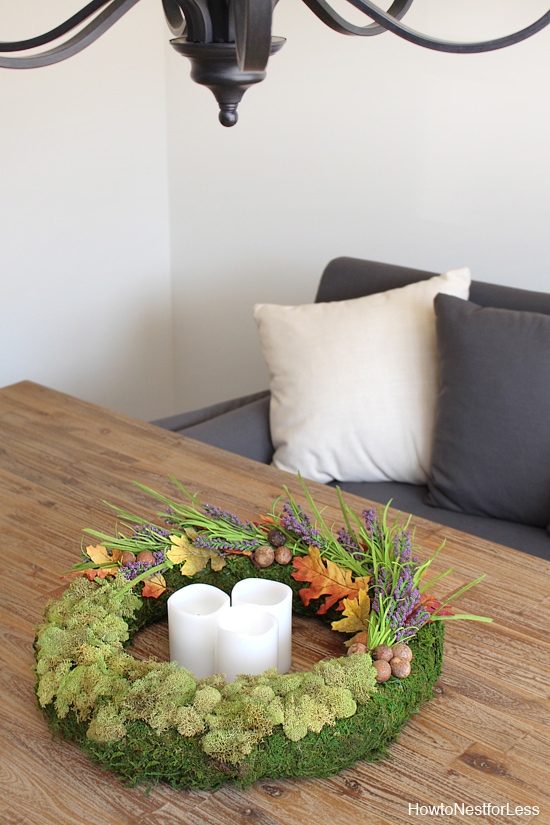 Oh, and of course you can always use it as a wreath as well.
Double duty diy crafts, gotta love it!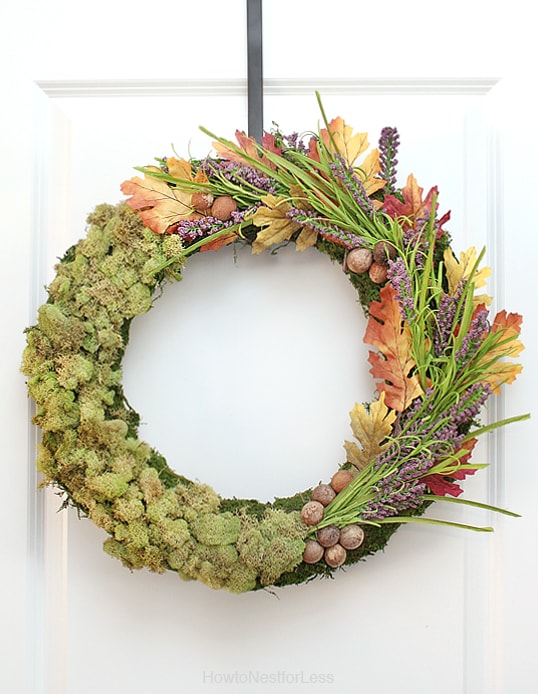 Love that I saw this idea in Better Homes and Gardens magazine and it came to life in my own home!
Now YOU can get the magazine for only $4.99 a year (yep, that's right!) when you use the code nestforless.
There's tons of inspirational imagery, articles and advice in BHG magazines each month… oh, and did I mention the yummy recipes? So go grab your 1 year subscription to Better Homes and Gardens for $4.99, $1.00 off the already low online price (use the code nestforless)!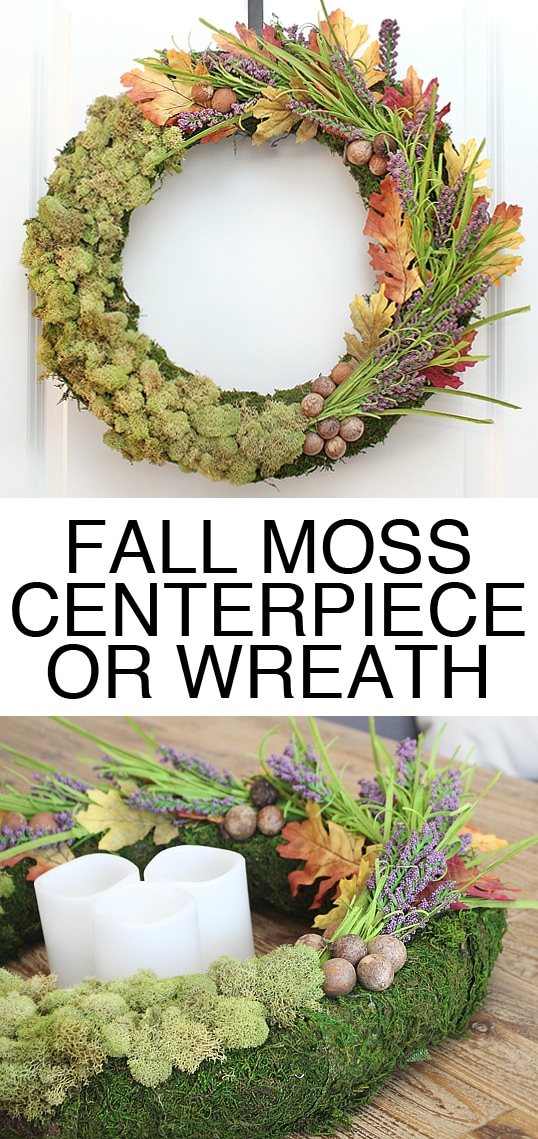 This is a sponsored post written by me on behalf of BHG. The opinions and text are all mine.