Before Christmas season hit and we put up our holiday decorations we really wanted to knock out the bookshelves in our family room. And by we I mean the company we hired out to built these gigantic suckers. Yeah, this is one job we really didn't want to try to tackle ourselves. Our ceilings are 9ft high and we had to deal with moving all of our speaker wires, outlets, etc.
So we ended up hiring the same people (Meyer Contracting) that did my parents living room built ins and they finished the job this past week. Here's a before of the space…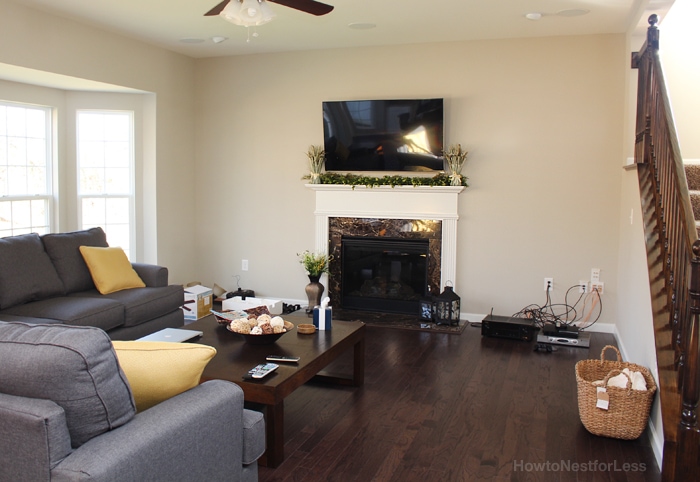 And here's the after…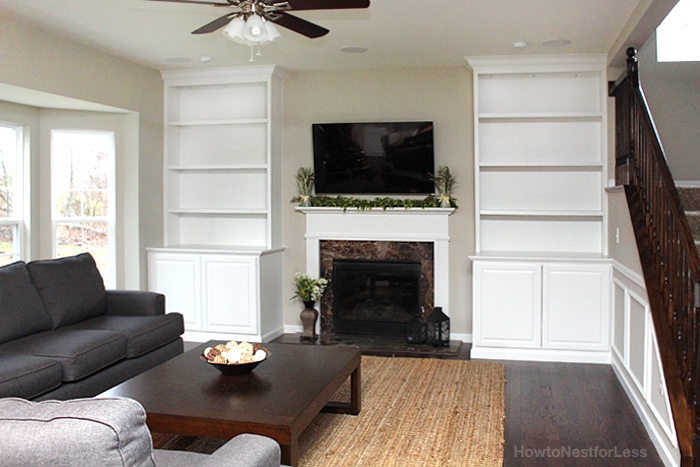 I wish the photos were better on this but it was snowing and dark over the weekend. That's the trouble with having the full time job during the week, I leave for work when it's barely daylight and don't get home until after dark. But hopefully I will take better photos on a sunny day over Thanksgiving break to really show off my Christmas decorations.
And I really wish I could invite you guys over to check these out in person because they really are huge. I love how the bases are really deep cabinets with interior shelving, great place for bins to hide toys and my laptop, camera, etc.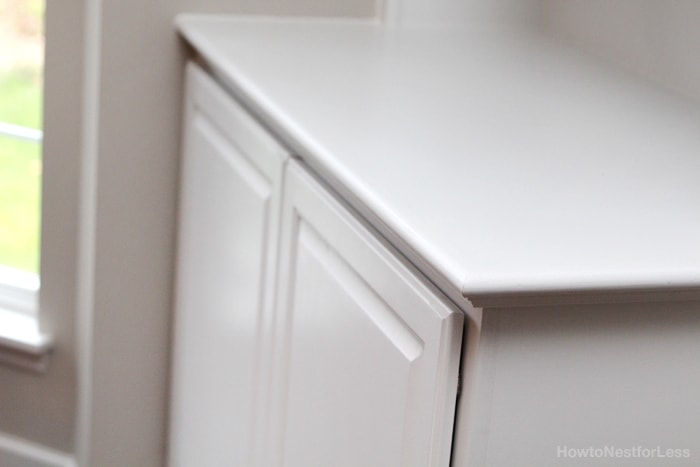 Then above we have our bookshelves. Although recently I've been thinking that we donated all of our old books recently and mostly read now on our iPad or again donate the books once we're done with them. Now we have about 1,000 kids books since Ellie is a little bookworm, but these shelves are too high for her to reach. I would rather her books be easily accessible, right? So I think I'll end up doing some baskets for organization and some picture frames and the books we do still have.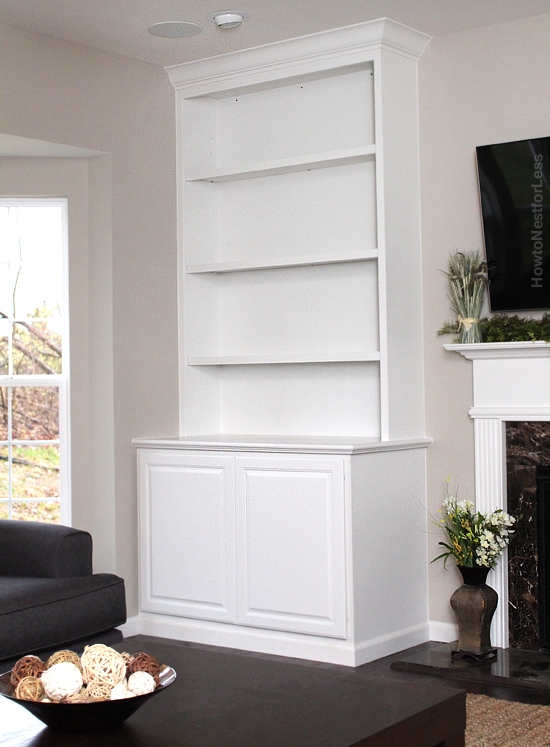 And what I do love about these bookshelves is that they're adjustable. Since Ben and I didn't like the black holes though, we ordered some white peg hole plugs from Amazon. You can't even notice them and it gives the bookshelves a nice, clean look.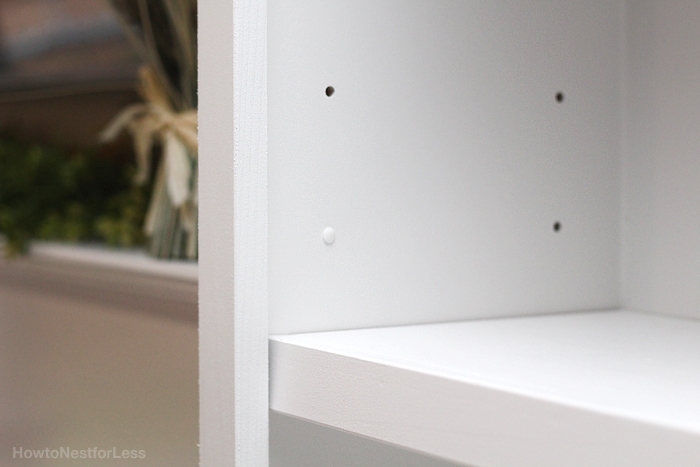 So now it's all about styling these babies. First I'm going to concentrate on Christmas décor along with the storage baskets, then worry in January about their permanent fixings.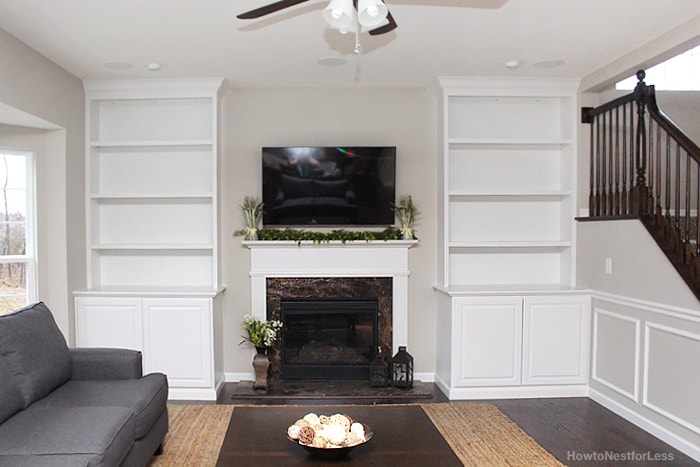 You can see how the whole room is slowly coming together after we sold our old family room furniture. We opted for grayish blue couches, dark wood coffee table and a sisal rug. I just need to find some chairs and curtains for this room to be complete. I'll probably wait until after the new year but at least this space is livable again!