Hello everyone! I wasn't planning on posting anything today but then I learned about a really cool free online live Workshop with Amy Howard and Ace Hardware. They aren't paying me to promote this, but you might remember that I attended her 2 day workshop a couple months ago in Memphis and it was seriously so inspiring that I just had to share this FREE ONLINE WORKSHOP with you!
And if you aren't familiar with Amy Howard at Home paints,
here are some projects I created using her products:
So lots of projects in just the past two months.
I'm telling you, it's my new favorite paint!
So on Thursday December 3rd (tomorrow) Amy Howard is hosting a free live online workshop at acehardware.com at 12 p.m. CT to share some easy holiday DIY gift ideas and simple ways for homeowners to update their homes before hosting holiday celebrations.
This exclusive, hour-long workshop will offer attendees insider tips and a crash course in holiday DIY prep! Amy will personally demo how to create simple, holiday projects using her chalk-based One Step Paint™ and finishes available at participating Ace Hardware stores. Through demonstrations, and Amy's inspiring ideas, viewers will learn how to impress holiday guests with:
A show-stopping conversation piece for the dining room or guest room
Artistic holiday decorating projects
Simple handmade gifts
Additionally, participants will have the ability to ask Amy questions about the projects using the hashtags #OneStepAway or #AmyatAce.
Participants will also receive a $10 Ace Hardware coupon!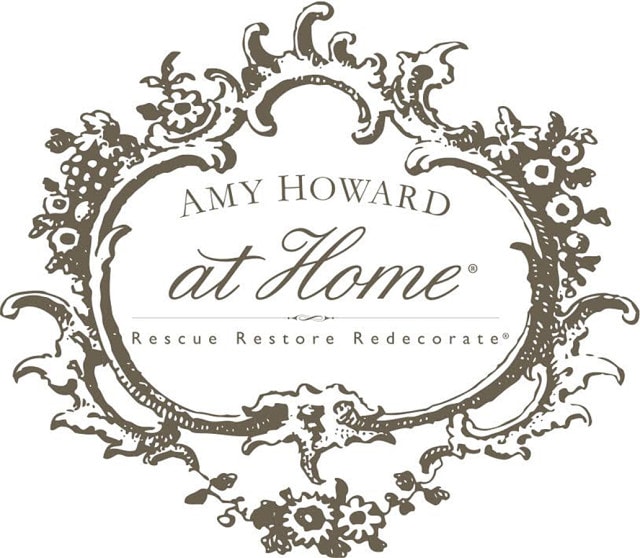 Hope you guys will take advantage of this amazing FREE online workshop.
Again, they aren't paying me to say this.
I just really REALLY think you'll enjoy it and had to pass the info along!
---
About Amy Howard at Home Collection
The Amy Howard at Home product line includesAmy's signature One Step Paint™, a new and revolutionary chalk-based paint that allows you to transform existing furniture or cabinetry in one single step – no striping, sanding or priming – and achieve the coveted antique look that usually comes at a high price. This paint is available in 52 shades but can also be color matched to virtually any color and available exclusively at participating Ace Hardware stores nationwide.