We haven't even been in our new home for one month but I'm already trying to organize some key spaces. Maybe because I've learned from our past 2 homes that it's easier to get a system in place when you first move in rather than letting things get out of control? Maybe.
Well since we just moved the box out of the garage it seemed fitting to work on that space first. It wasn't too terribly messy. I mean, we just moved in a month ago.
I decided to order some key pieces from Amazon, including this Gladiator deluxe gear pack ($79 on sale for Prime members) and 5 tier metal shelving ($70).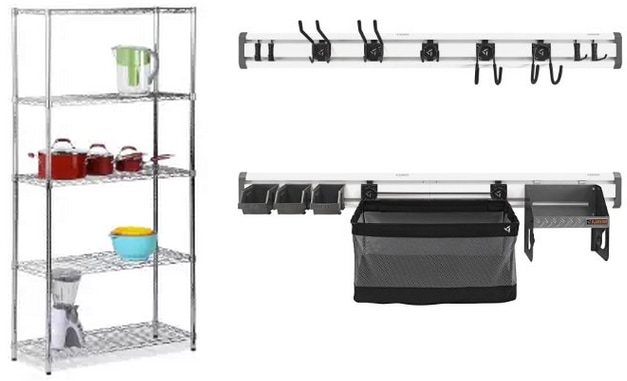 By the way, we did NOT get these for free from any company; they don't even know we purchased these items. Just thought we would pass along some helpful organizational ideas!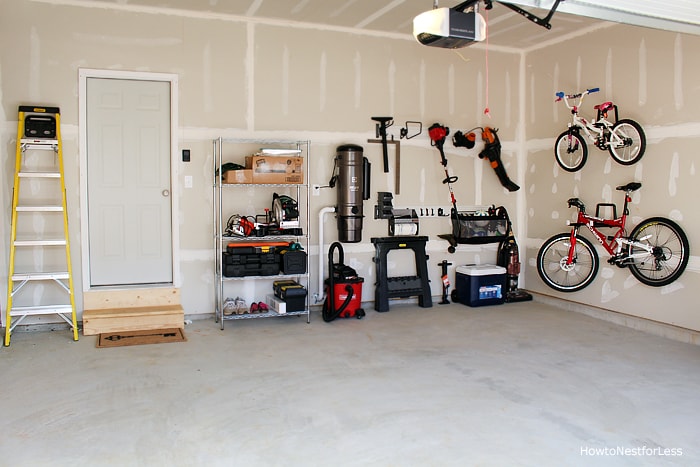 So Ben and I were quite impressed with how easily the Gladiator set went up on the garage walls (you basically just screw it into studs). It came with (4) different 36 inch tracks that we decided to put into two rows. The system also came with a bunch of hooks and even the huge bin that we decided to use for sports equipment. They just popped into position, very easy to move around and space out.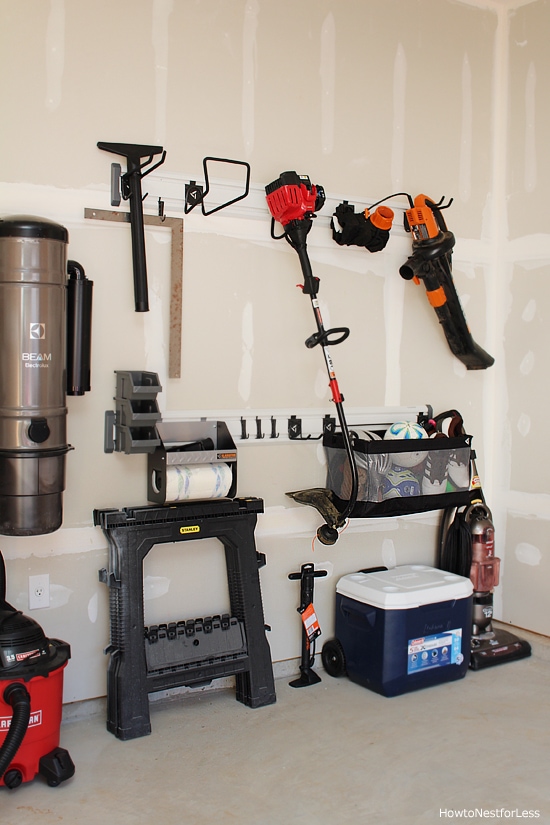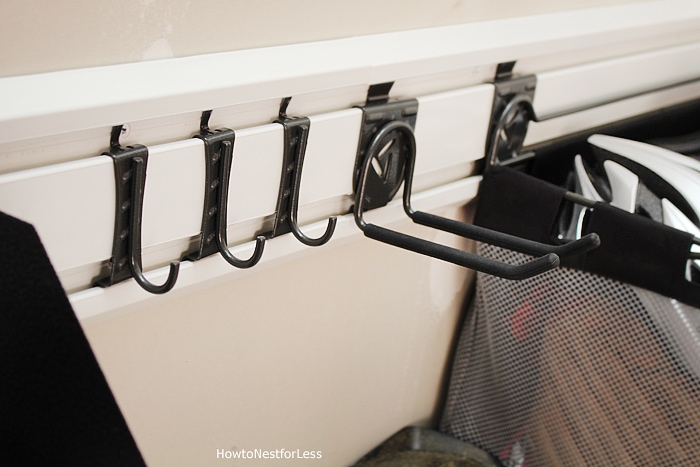 The hardest part of figuring out a system in this garage was working around our central vac, but we eventually landed on the idea of the Gladiator system on the right of it and some metal shelving to the left since it was a tighter space. And we were still able to tuck our shop vac under the Beam system.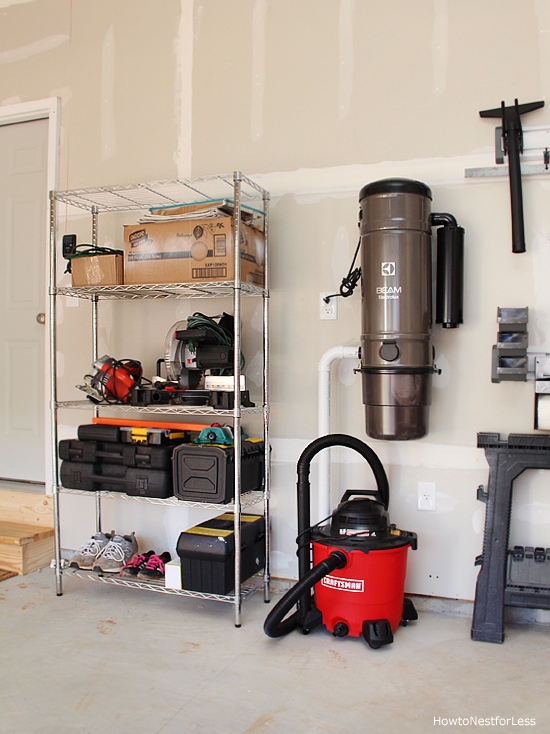 The metal shelving now holds some tool boxes, paint supplies and misc tools. On the other side of the garage door is now the perfect little nook for our ladder.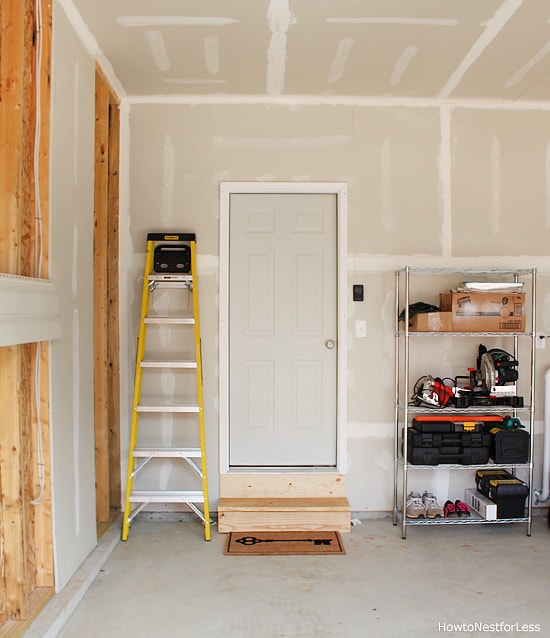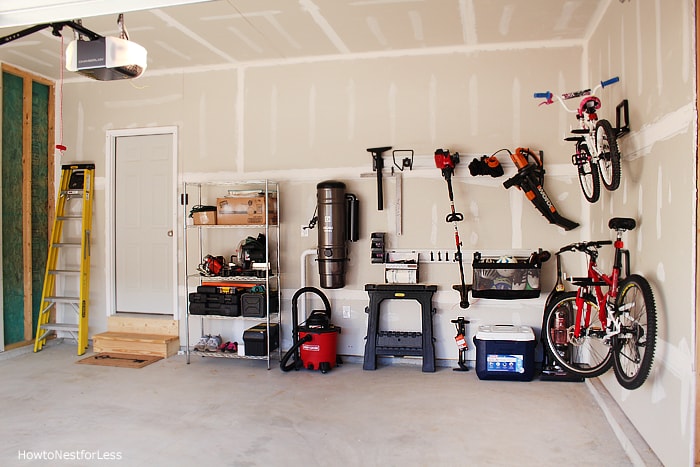 To the right side of the Gladiator system are some family bikes. We ordered (2) Allen Sports wall mounted 2-bike storage racks so we can eventually hang 4 bikes total on this wall.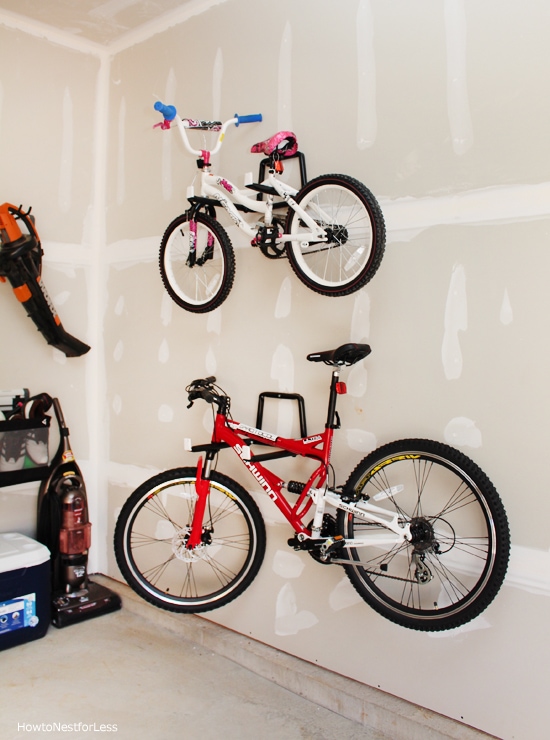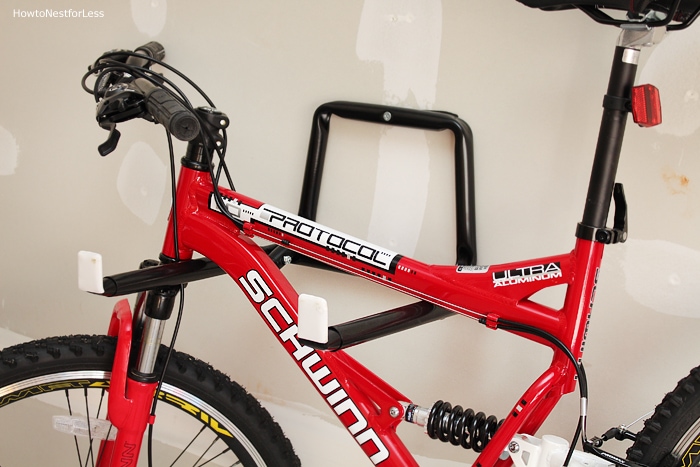 And then closer to our driveway along that wall we're keeping the trashcans, my Craftsman tool organizer, and our golf clubs.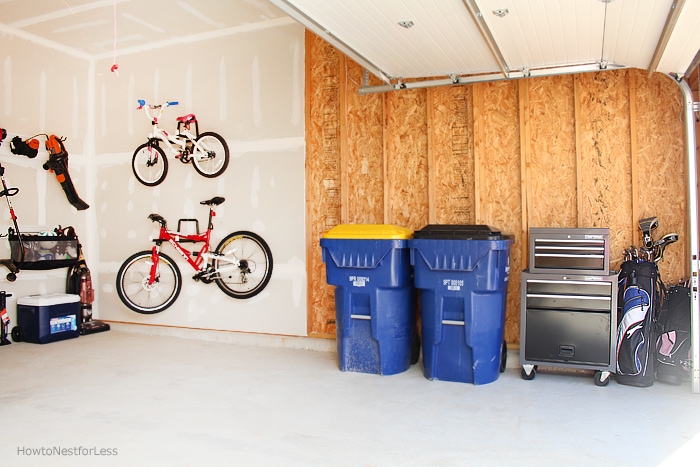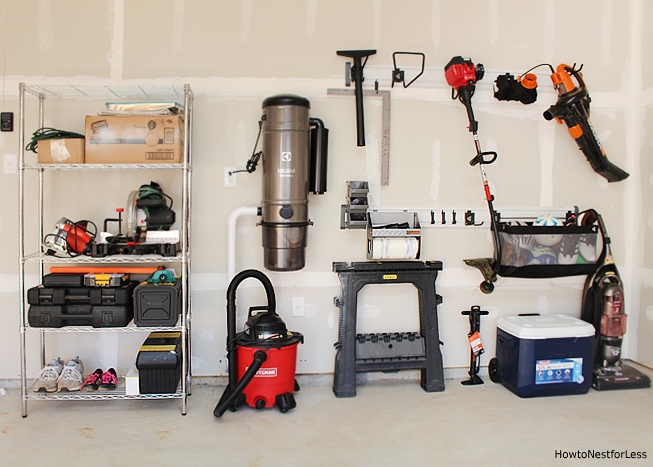 Now I'm feeling pretty good about this space. I'm sure we'll continue to accumulate more stuff… I mean we don't even have a lawn mower in here, but I think we're off to a good start. Now if I can just continue this organizational trend indoors…