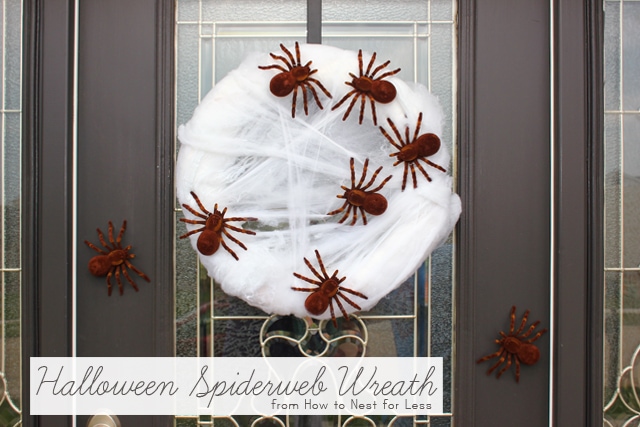 This will be the absolute easiest and cheapest front door Halloween décor you could possibly ever create… well, I'm sure it's at least up there as a contender.
While rummaging through the Dollar Tree last week, I spotted some 2-packs of large creepy, hairy spiders. I thought the kids trick or treating in the neighborhood would get a kick out of seeing the spiders crawling up the front door so I got to work…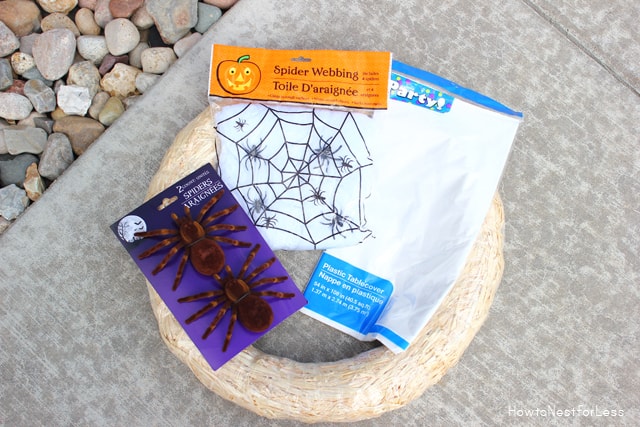 I gathered my supplies:
• Large straw wreath form
• Spider web
• Couple packs of large spiders
• Greenery pins (from the floral section)
• White plastic tablecloth
• Adhesives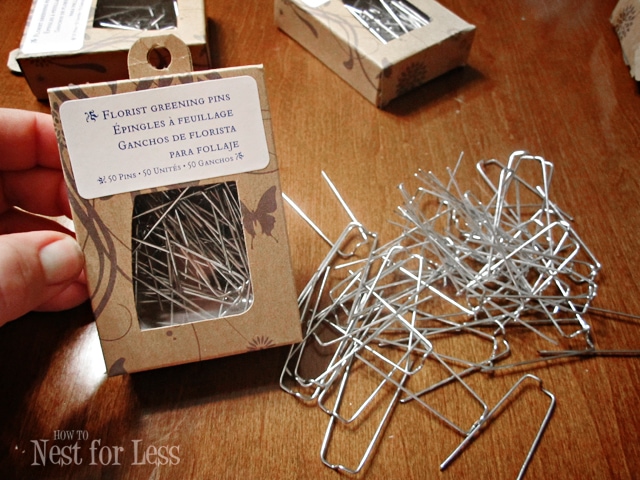 The greenery pins will be your best friend in this project. First I used them to pin the plastic tablecloth around the straw wreath form (just keep the plastic on the wreath and pin right into it, super easy).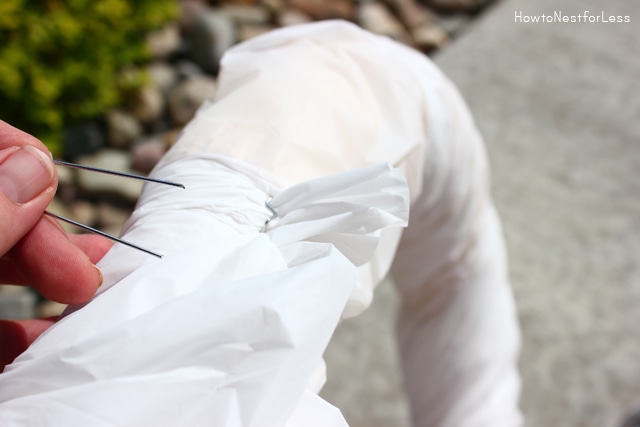 Once the tablecloth was tightly pinned, I draped the spider web loosely around the wreath form and pinned around the back. Then I added a couple spiders using a greenery pin around the legs. And for added fun, I taped some spiders crawling up the door using double-sided mounting squares that were easily removable and wouldn't damage the doors.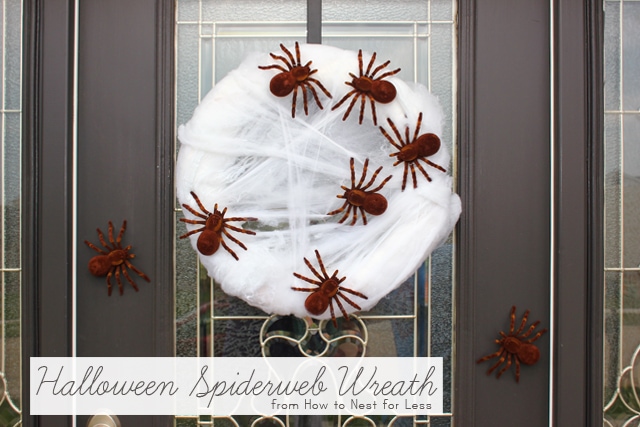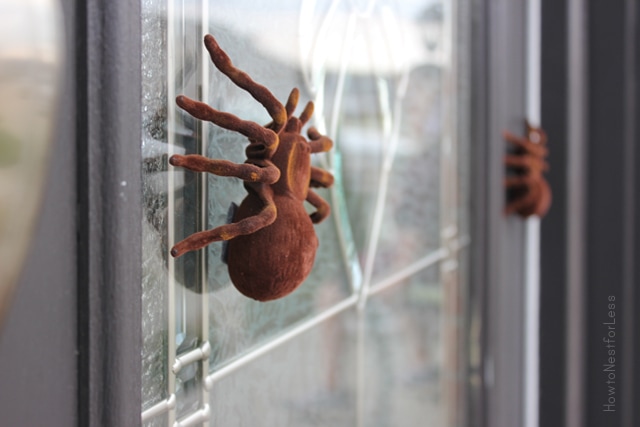 Seriously, aren't these spiders awesome? They're a little furry and about 5 inches wide… like BIG ol' spiders! And only 50¢ each.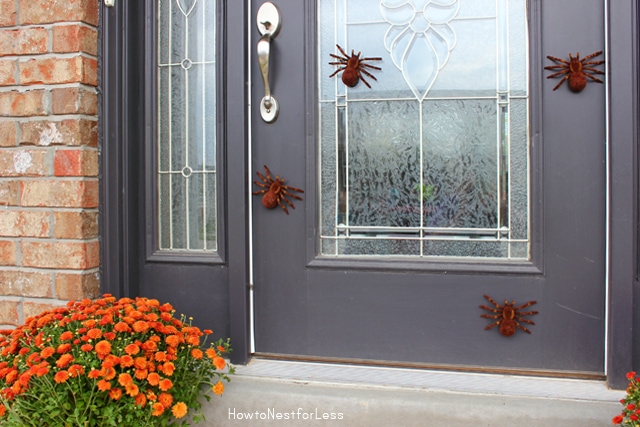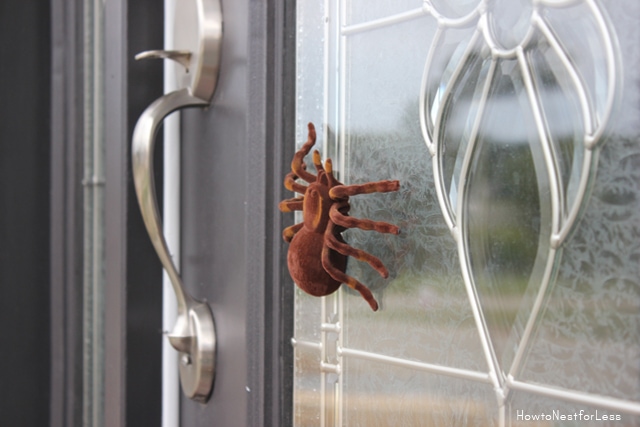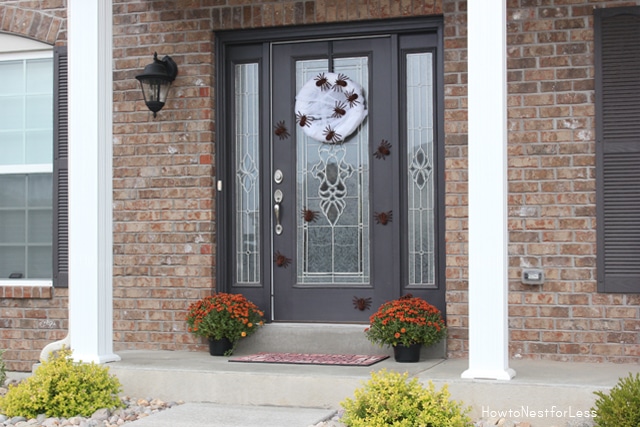 I have to say I'm diggin' the final look. The whole Halloween front door took less than 15 minutes to put together and is definitely a beginner-crafting project that your trick-or-treaters will love.