It's been quiet around here, I know. It's been completely hectic trying to create new things when I have no home. But the end of our building process is now in sight and I'm excited to drive out everyday to see the progress.
I have only shared little tidbits about our new home thus far, but today I'm unveiling the entire floorplan. Let's take a look…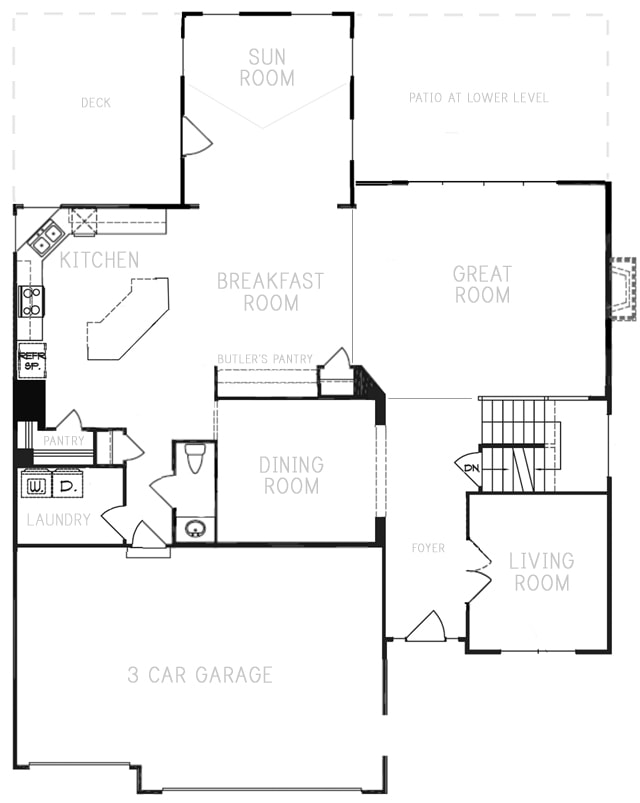 One of the exciting things about our new home is that it's a two story. Our last home was a ranch with only 3 bedrooms and one main living space. This home is definitely more for entertaining our big family and hopefully a place to continue to grow our own.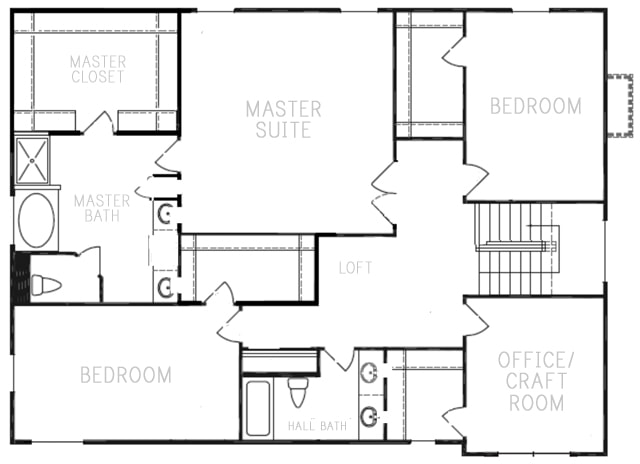 So what was on our wishlist? 
My husband:
• hearth room or sun room
• three car garage
• walkout homesite
My list:
• lots of natural light and windows
• white kitchen cabinets
• 4 bedrooms
• glass front cabinets (at the butler's pantry)
• huge walk in closets
• large kitchen island with seating
• gas fireplace
• vaulted ceiling (with husband's hearth room)
• big bathtub
• 9ft ceilings on the main floor
• standard homesite
OK, my list might be a little longer…
So did you notice my husband wanted a walkout and I wanted a standard homesite? Well we compromised and got a partial walkout. Yes our backyard is basically a big hill, but we back to tons of trees and there is a park around the corner. You can read more about our homesite here.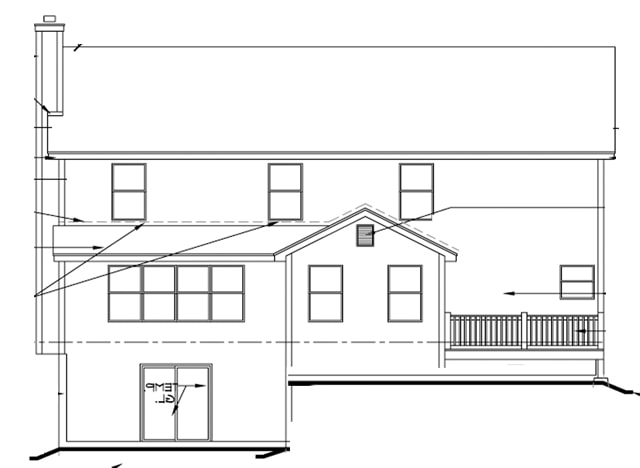 We'll have a deck behind the kitchen with about 2 steps down to the grass, then below the great room is a full patio with sliding glass doors (yes, we have a full basement since we live in the Midwest).
And this is our view… Heavenly, right? I can't wait to sit in our sun room during the winter and watch the snow fall.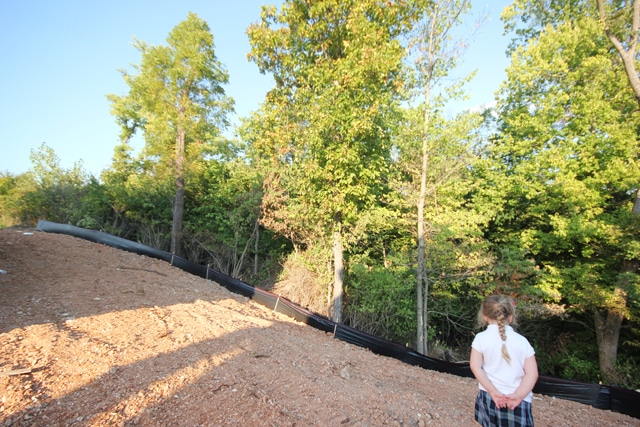 Things are now moving quite quickly, thank goodness. Our home is already under roof, can you believe it? And I'll be sharing some pics next week of the construction process.
And I promise, SO MANY new projects coming (as I'm sure you can only imagine). Just please be patient! 😉