So if you follow me on Instagram, you may have noticed last night that I posted a little photo with the progress of our new home. Yep, the second floor is going up this week!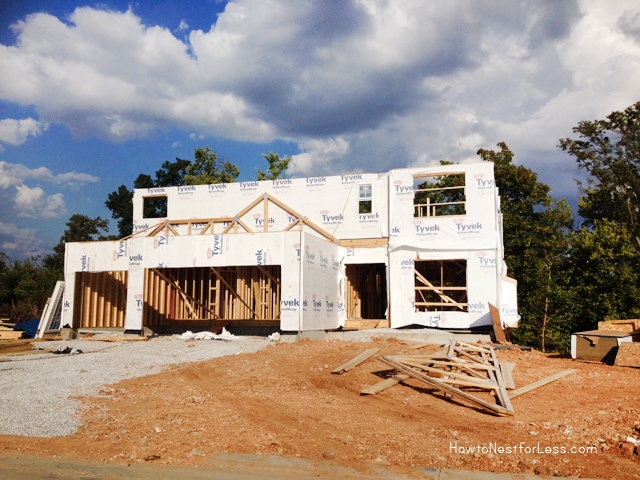 While we are extremely excited to see some major progress and know they will finish before the holiday season, I have to say that I'm second guessing every single selection we made for our new home.
But our final color sheet was turned in and that's it… no more changes to the new digs from here on out.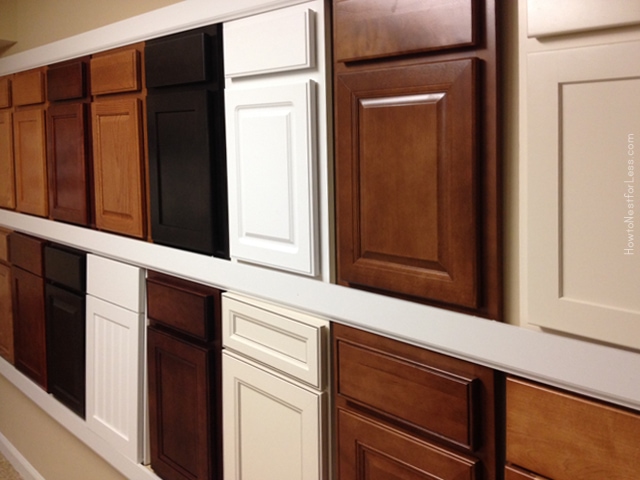 In case you haven't heard or don't remember, we're building a new home with a local homebuilder, but luckily we were able to customize the floorplan to fit my family's needs.
One thing I have to say though is that it's kinda hard to choose from pre-selected cabinets, countertops, etc. I mean we could've asked for custom items, but it would have driven up the price of the home. Yeah, can't have that.
Well we ended up choosing white cabinets since I wanted a light and bright kitchen…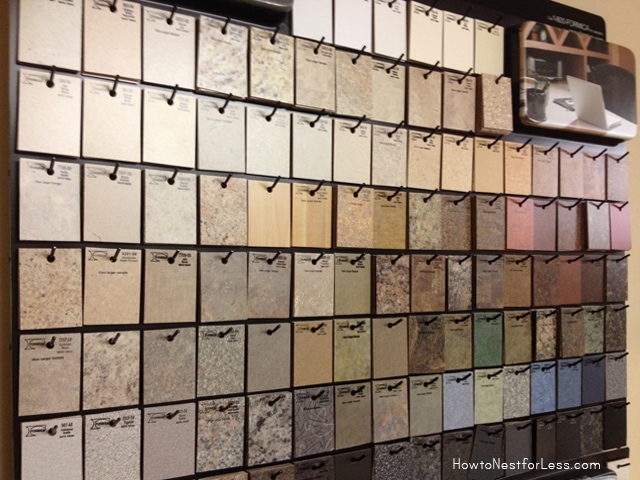 And since I couldn't afford granite, I had to choose from these color chips for our countertops. Yep, with all of these choices I still didn't find what I was looking for… and then it changed my entire kitchen plan from white/gray to white/beige. URGH, this was the biggest change in my dream home plans, but I'm rolling with it knowing I can always upgrade down the road.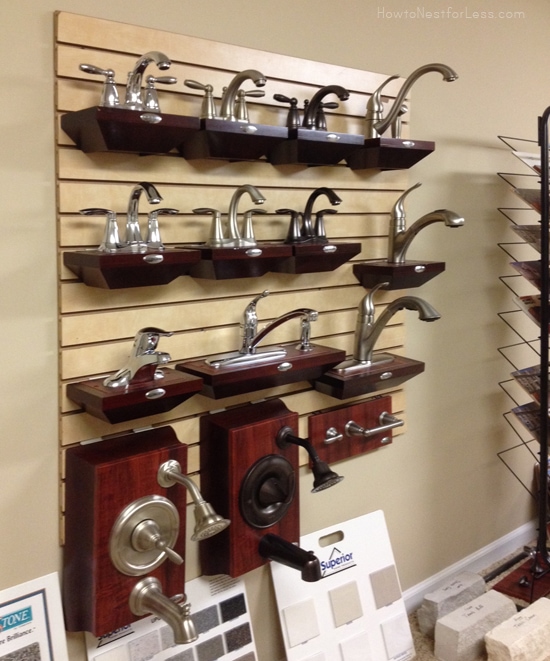 One of the things I absolutely LOVED about our home builder were the Moen plumbing fixtures. Yep, ALL Moen. And the standard fixtures were all amazing.
I was shocked that I didn't even need to spend tons of money to upgrade my bathroom since the "builder grade" was exactly what I was looking for.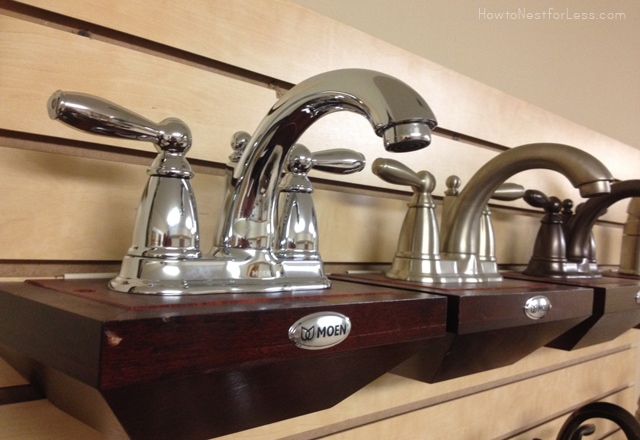 One of the fixtures I did upgrade was our kitchen faucet. At a conference this past year I was introduced to the Moen MotionSense kitchen faucet and quickly fell in love. Wave your hand above the faucet and it turns on or off. Or you can place your hands or object near the sensor at the base and it turns on.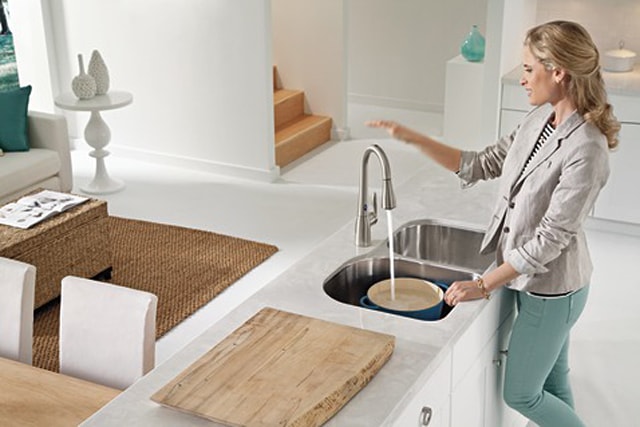 LOVE this faucet. Great for kiddos that can't quite reach the handle, or when your hands are covered in grime. Definitely going to cut down on bacteria in our kitchen! (see more about it here)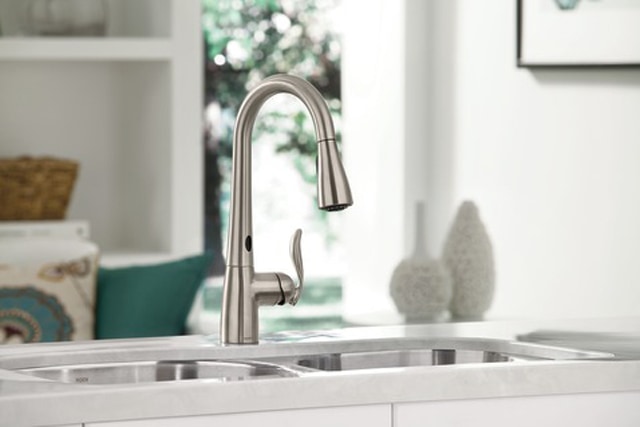 So we also had to pick out colors for the exterior of our home. Siding, shutters, shingles…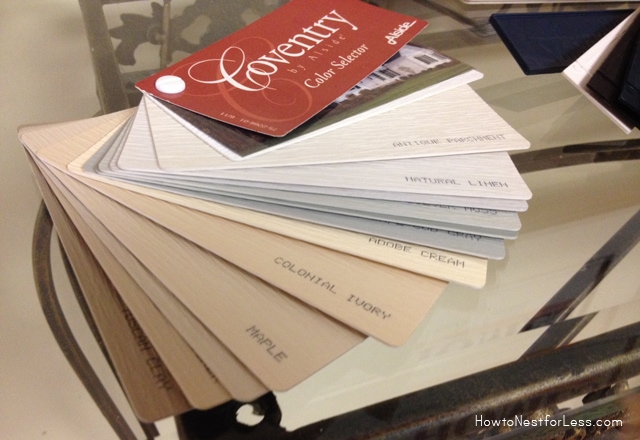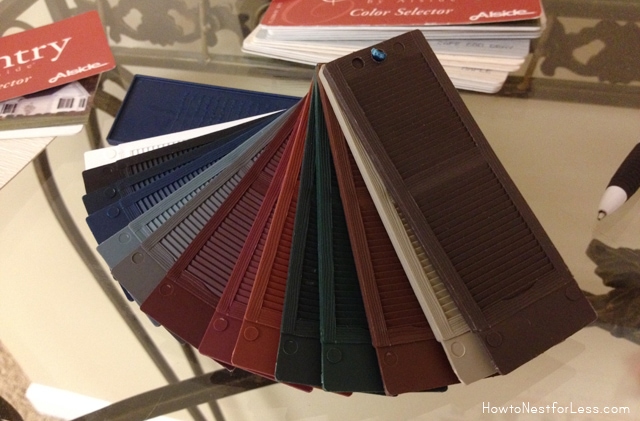 And who knew they would have about 50 different colors of brick? How many different red bricks can one company make? Let's just say I was going cross-eyed by the end of this decision.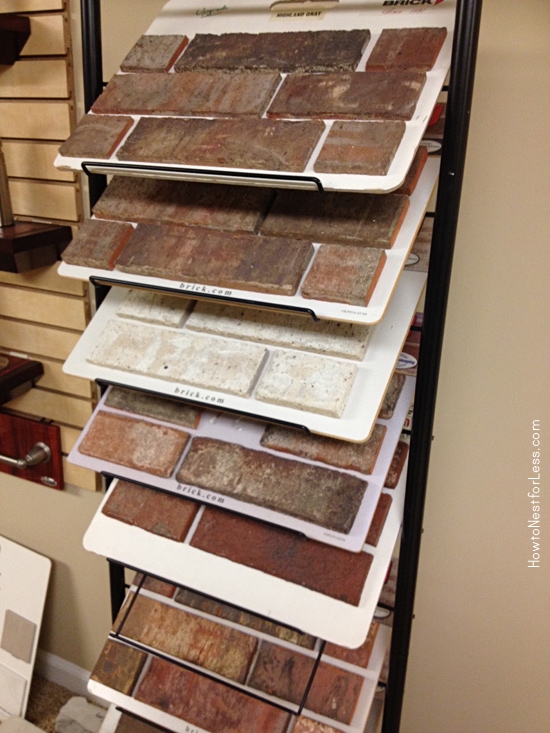 I have to say I'm pretty calm with our exterior decisions. There are plenty of homes in the neighborhood with the same colors scheme so I know what I'm getting into.
But the interior, that's a different story.
It would have been so much easier to pick out everything that was in the display model or to have purchased an inventory home. But oh well, I'm rolling the dice and fingers crossed that everything turns out ok!
Flooring, lighting, countertops, cabinets, stain color, fireplace marble, brick, siding, shutters, windows… whoever said building a house from scratch was fun was clearly insane. I find it stressful.
Anyone else in the same boat with past experiences?