I first found this adorable craft from Traci over at Beneath My Heart… LOVE her site and amazing projects!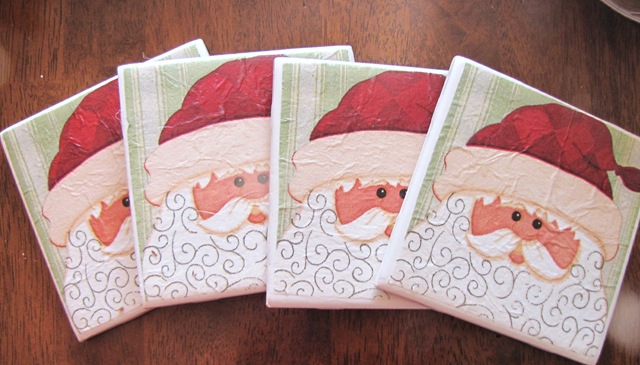 While I thought these Santa napkin coasters were absolutely adorable and cheap to create, I just couldn't find time to create them before the holidays. So I decided to make an everyday version once the chaos of Christmas passed!
First I gathered my supplies: cocktail napkins on clearance from Target, square ceramic tiles from Lowe's, Mod Podge, foam brushes, Minwax polycrylic and some protective casters for the bottom of the coasters.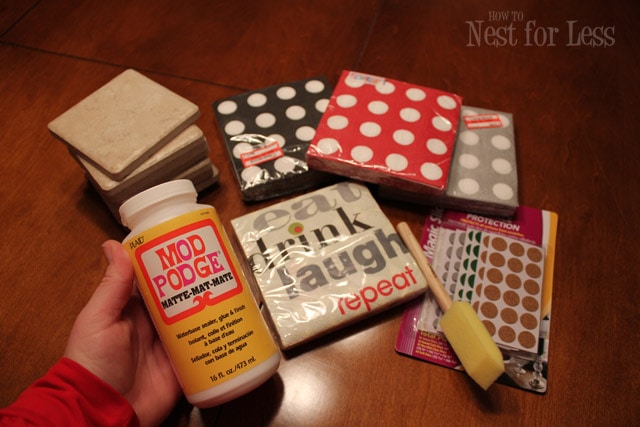 First thing I did was measure the napkins to the top of the tiles and cut them down to size. I tried to keep the paper napkin about 1/8″ away from the edges.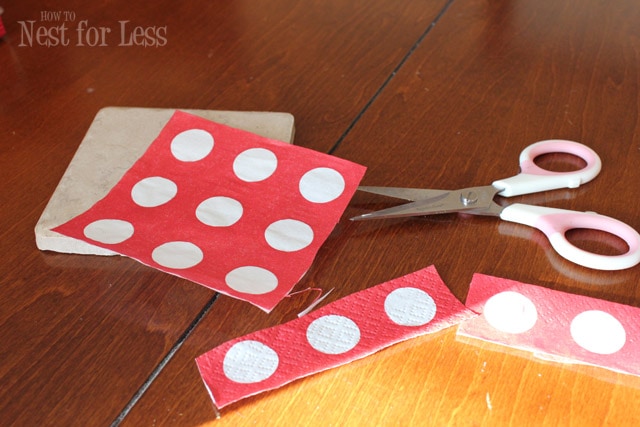 Next I used a foam brush to put a light coating of Mod Podge over the single layer of the paper napkin.
I used my fingers to press down the bubbles once the entire tile was covered in Mod Podge. I decided to use this method since the napkin was very fragile and I didn't want it to tear or become misshapen from overusing the foam brush.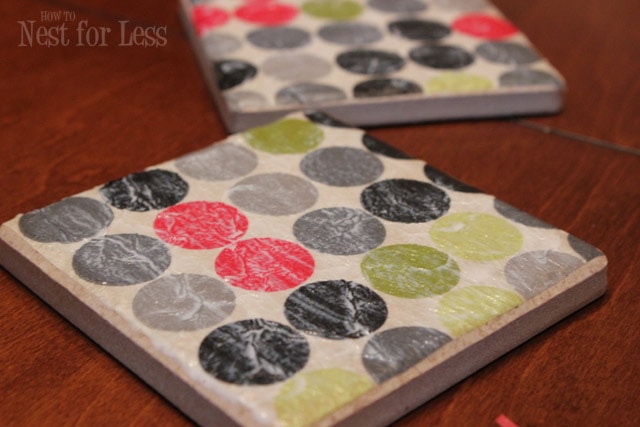 I set the tile coaster aside for about 30 minutes to let it dry. Once it was ready to rock, I finished it off with a quick coat of Minwax polycrylic protective finish.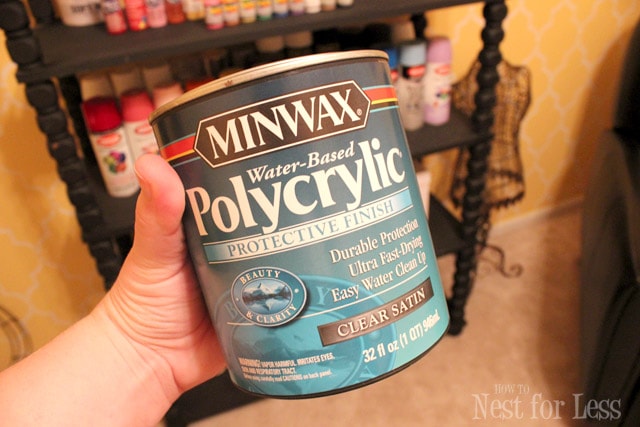 To make sure the bottom of the ceramic tiles wouldn't scratch my tables, I used some Magic Sliders surface protectors (check out Traci's method, too!).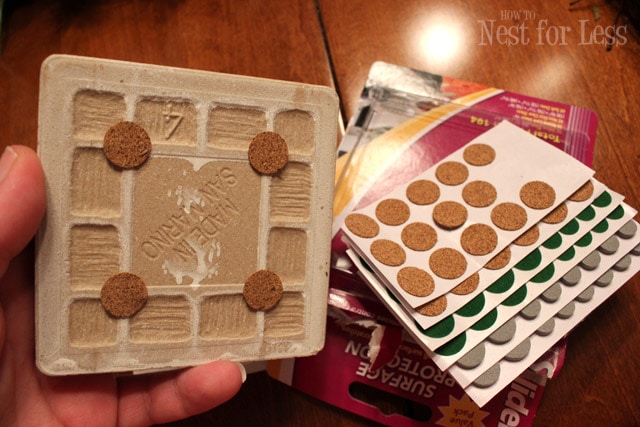 And that's it! Since I only had to purchase the ceramic tiles and the napkins I found on clearance, a brand new set of 8 handmade coasters only cost me about $4!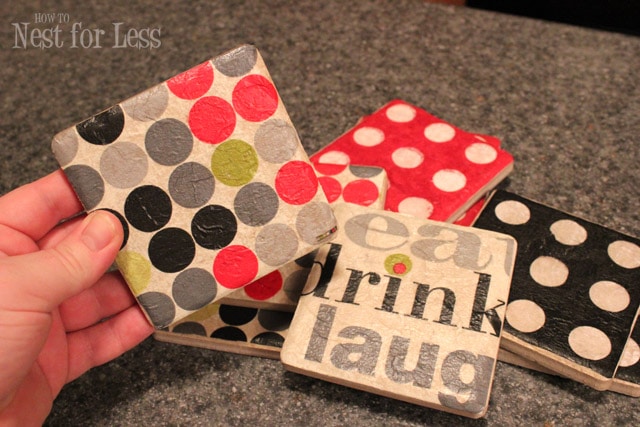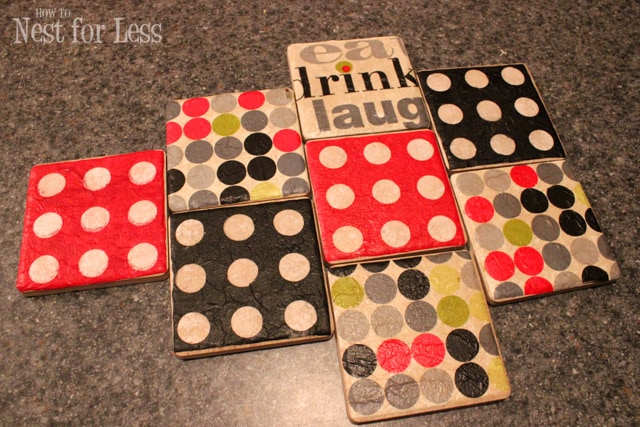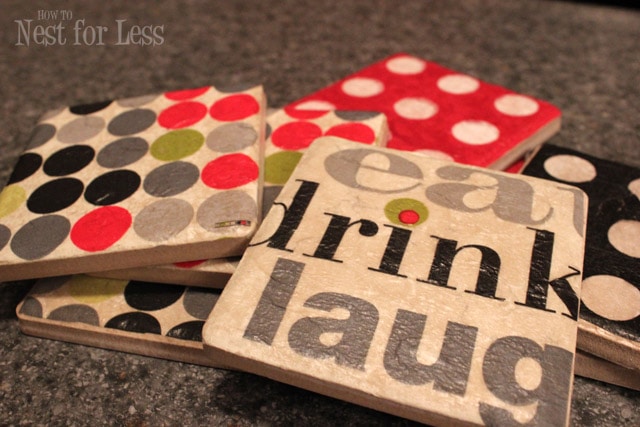 I love that these match my decor, plus I still have tons of leftover napkins that match perfectly! I think it's time for a cocktail party so we can Eat, Drink & Laugh!