Between long hours at the office and blogging there's not much time to try new recipes for the family (or even cook dinner some nights). While I do enjoy cooking it's definitely taken a backseat recently to try new things. So when preparing a dish for New Year's I went with an old made-up concoction I've been cooking for years… I'll call it my stuffed croissant appetizer!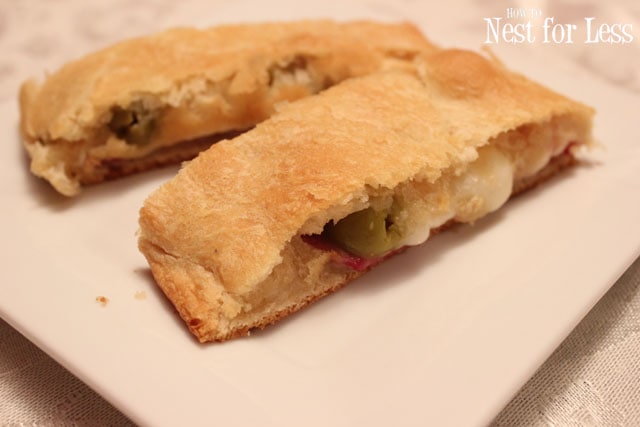 Pin It

It's SUPER easy… only 4 ingredients:
Croissants
Provolone cheese
Green olives
Cotto salami
Directions:
Preheat the oven to 375 degrees and lightly grease a cookie sheet.
Spread out half your can of croissant dough into rectangles (the dough is perforated into triangles; just press the edges together to keep the rectangle shape).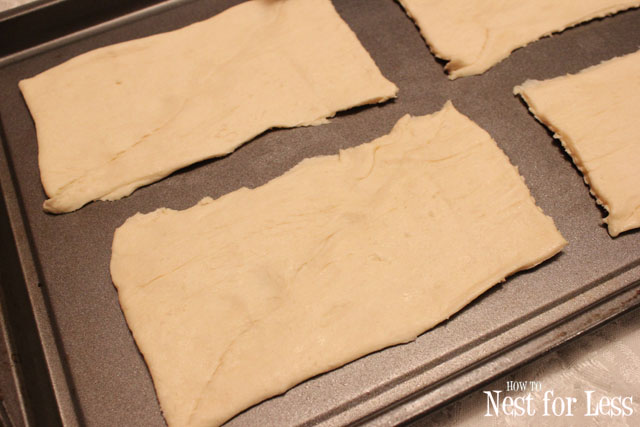 Cut the cotto salami and place on top of the croissant dough within the edges.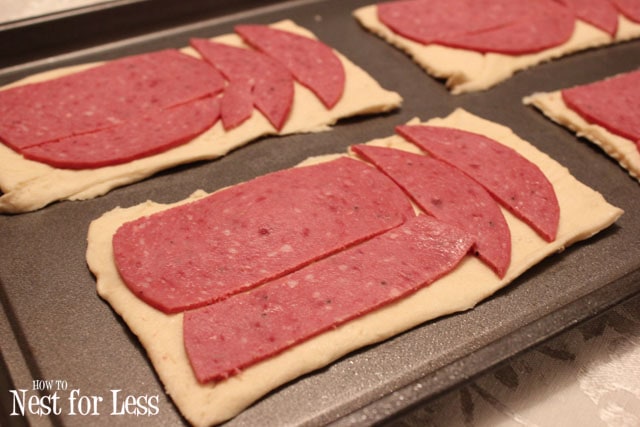 Next slice your provolone cheese and green olives and place on top of the salami.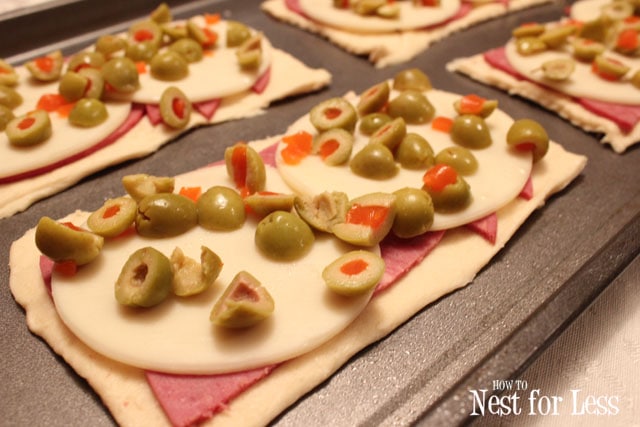 Take your remaining croissant dough and press the edges to seal in the ingredients.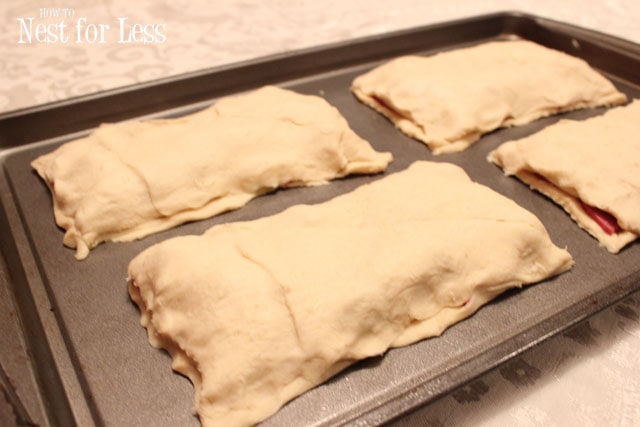 Bake for about 15 minutes or until golden brown. For easy slicing, just use a pizza cutter to trim into 1 inch wide strips! And that's it… simple little appetizer with only 4 ingredients!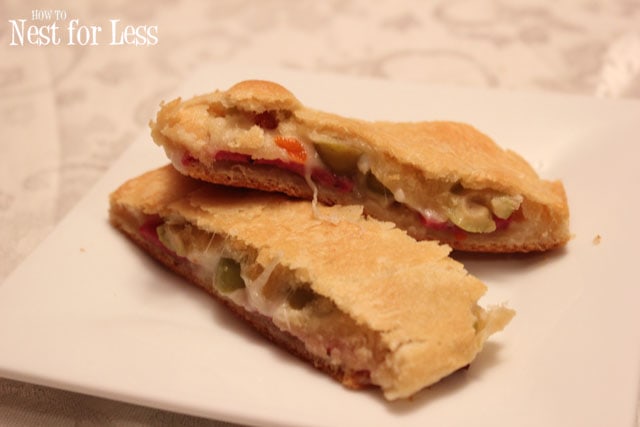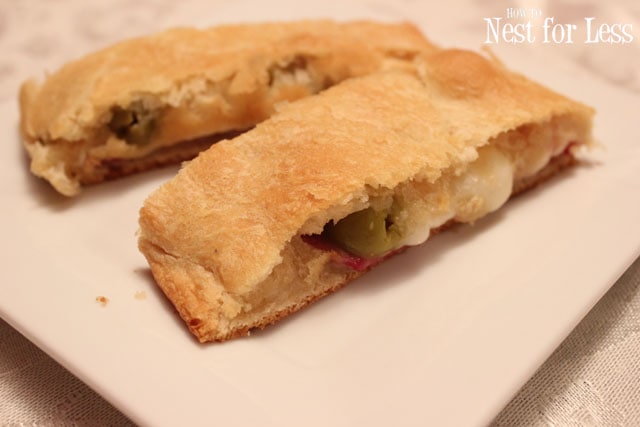 Not everyone likes green olives so you can always switch them out to peppers or black olives. And like I said before, I'm not a great chef or avid cooker…just thought I'd share one of my favorite appetizers that looks more difficult to make than it actually is 🙂
Enjoy!