OK, I have to admit… I'm not the best chef in the world. In fact, I only have about 5 dishes that I can make really well. Since I've been reading more blogs and spending countless hours on Pinterest looking at delicious recipes, I've decided that it's time to hunker down and try new things!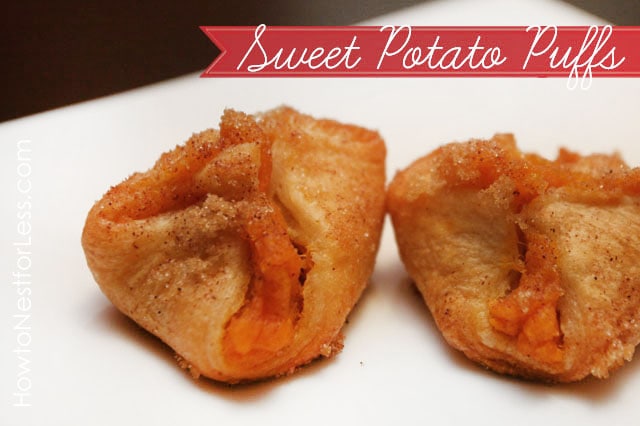 First on my list? Sweet potato puffs – a perfect appetizer for the holiday season! I got this idea from a little Christmas happy hour I attended last week .The only problem? I couldn't find a recipe anywhere for what I was trying to accomplish.  So I'm pushing up my sleeves and trying to make my own recipe!  Here we go…
Ingredients:
4 large sweet potatoes
3 cans of crescent rolls
3.62 oz of cinnamon sugar spice
1/2 tablespoon vanilla extract
1 stick of melted butter
4 tablespoons of honey
1 cup of brown sugar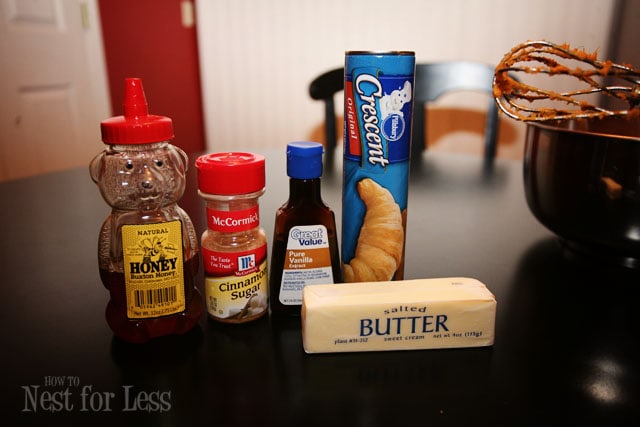 Directions:
First I preheated my oven to 350 degrees and greased up my cookie sheet.
Next I cooked the 4 large sweet potatoes (I actually just used my microwave's potato button. Worked perfectly!) Then I peeled them and put them in a large mixing bowl. Add butter, honey, vanilla extract and half of your cinnamon sugar mixture. Mix with electric beater for 2 minutes or until all ingredients are combined.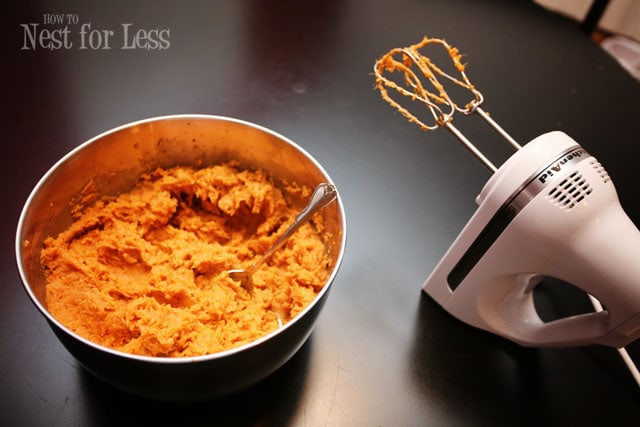 Next take your crescent roll dough and cut into 2″ squares. Place a dollop of your sweet potato mixture into the center of the dough. Fold up the corners to the top (no need to pinch completely closed).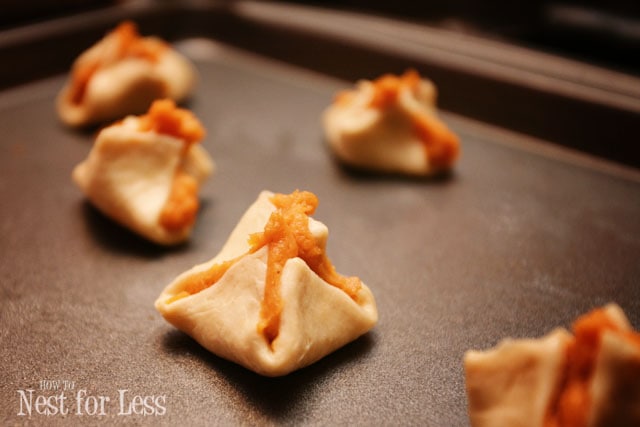 Once you have all of your dough filled with the mixture, sprinkle the top with your brown sugar.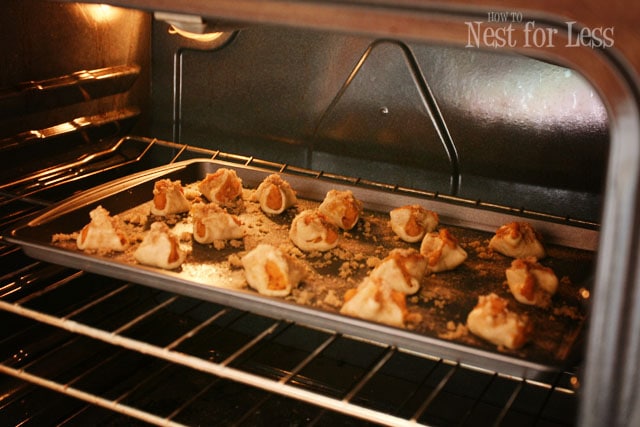 Bake at 350 degrees for about 22 minutes or until the crescent rolls are a golden brown. Sprinkle the sweet potato puffs with the remaining cinnamon sugar.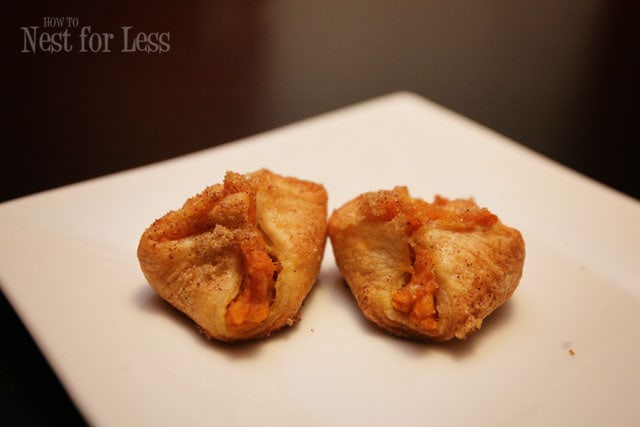 And that's it! DELICIOUS! Even my husband who's not a fan of sweet potatoes said these were amazing (and he might have thrown an expletive in there!).