Yep, it's that dreaded space under your kitchen sink. Ya know, that place where you store all of your cleaning supplies and have to dig to find what you're looking for.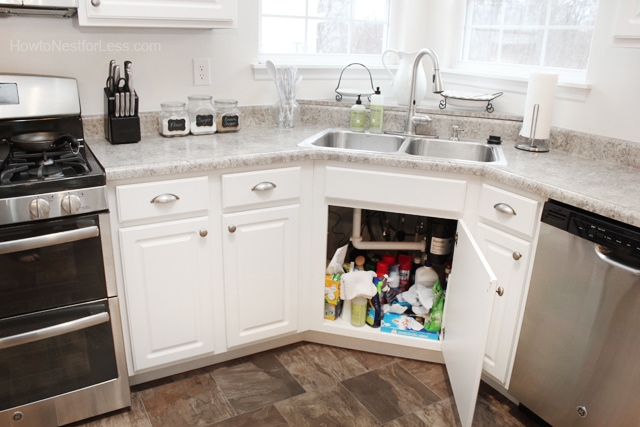 We've been in our house for about 6 weeks and it's already a mess. So I decided to take 10 minutes out of my day and get it organized. Yeah, take a closer look…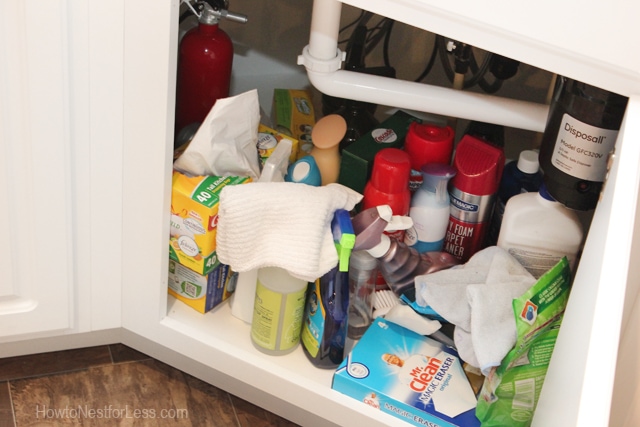 So I emptied out the cabinet… uh, how did all of this fit under there? I found three, yes THREE, boxes of trash bags. If it was cleaner I probably would have realized I have enough trash bags to last me until 2015.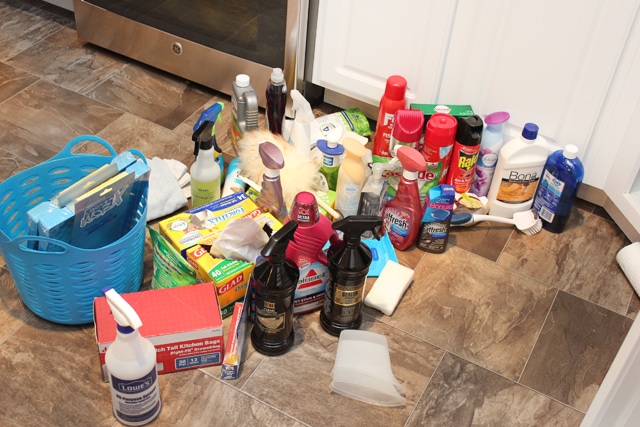 So I headed to my local discount store (Deals) and purchased these items for $9: two school locker shelves, a 3-pack of white bins, and a large blue plastic basket.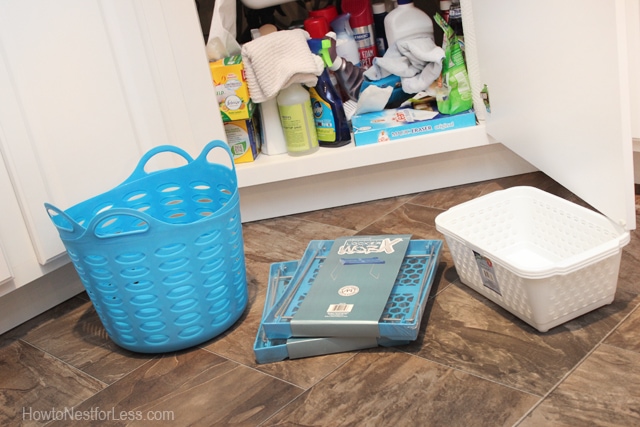 And here's what it looks like now…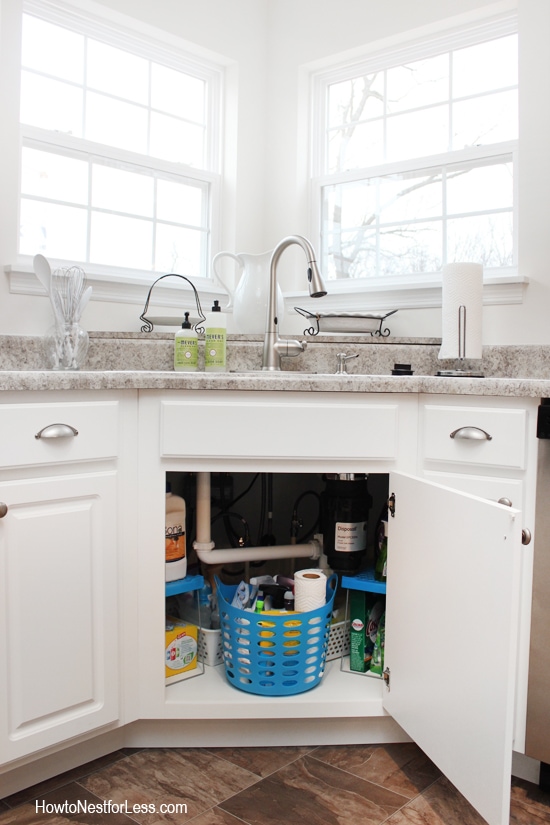 The locker shelves are simply awesome since they double your space. On the left I have all of my trash bags down below (yes, all 3 boxes) and my floor cleaning supplies above.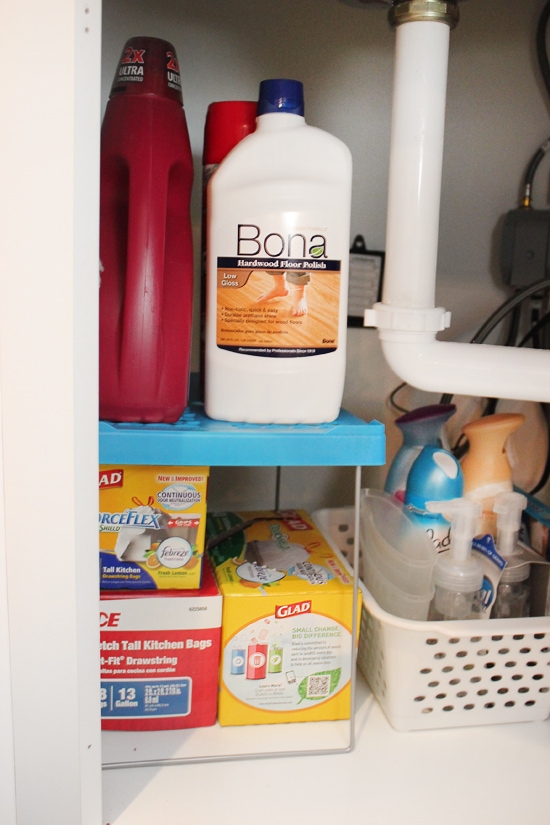 On the right side of the cabinet I have all of my dish cleaners… dish soap, brushes, detergent, extra sponges.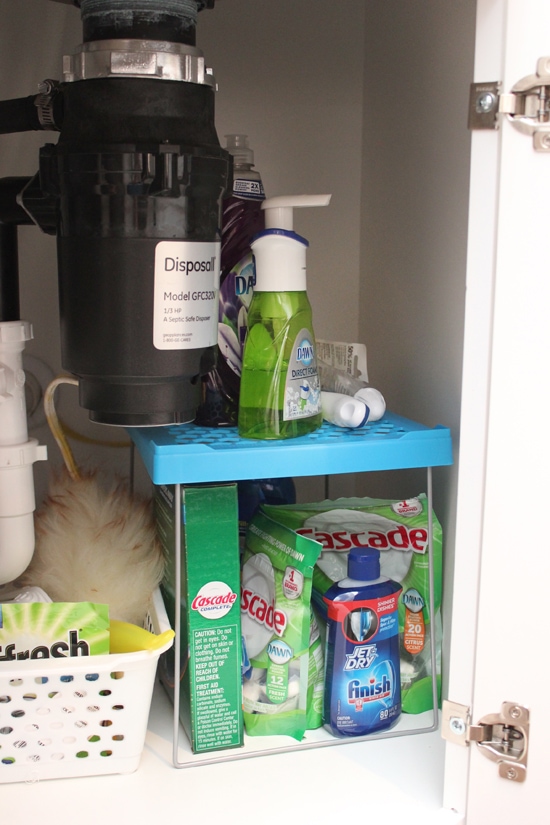 Then next to the locker shelves I have my little white baskets. I only used 2 of the 3-pack. One is filled with air fresheners and extra handsoap, the other is for extra Magic Erasers, rags, etc.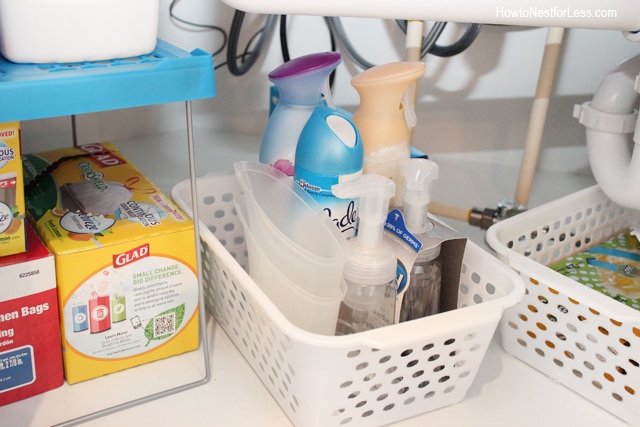 And the big basket with handles in the middle? This is what I can take around the house with all of my go-to cleaners: dusting supplies, Windex, paper towels, Clorox wipes, a Magic Eraser, clean rags, etc.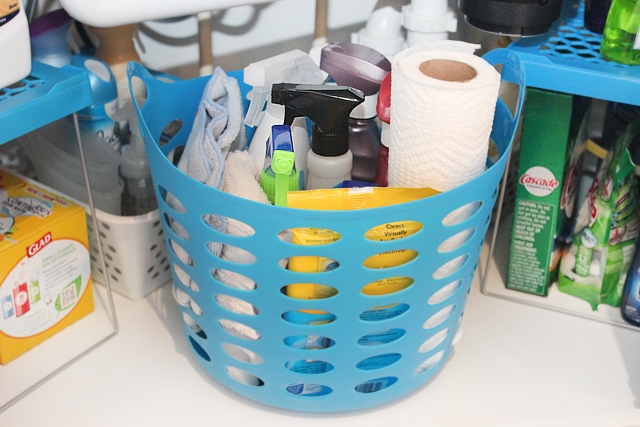 Um… why didn't I think of this before? Rather than running back and forth, just carry all of my supplies with me in a small basket.
No more digging around, plus extra space to grow.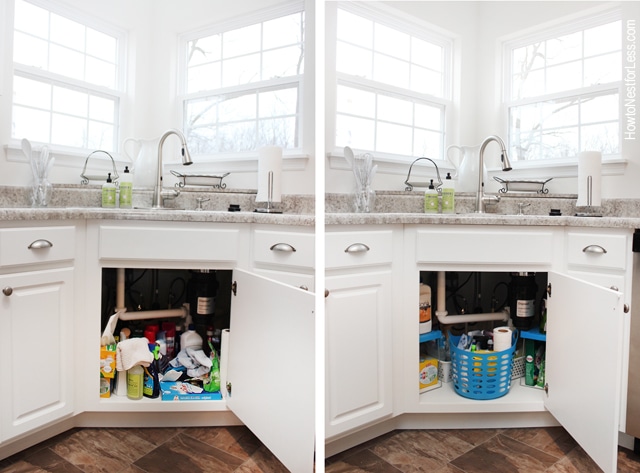 $9 and about 10 minutes of my time.
Yep, totally worth it.