Now that we're finally getting a touch of Fall in the Midwest, it's time to break out the crockpot and start cooking some amazing homemade, feel-good meals. First up on my list? This amazing Italian Beef Crockpot Recipe. This is an easy 4 ingredient dish that will soon become a staple in your home, trust me!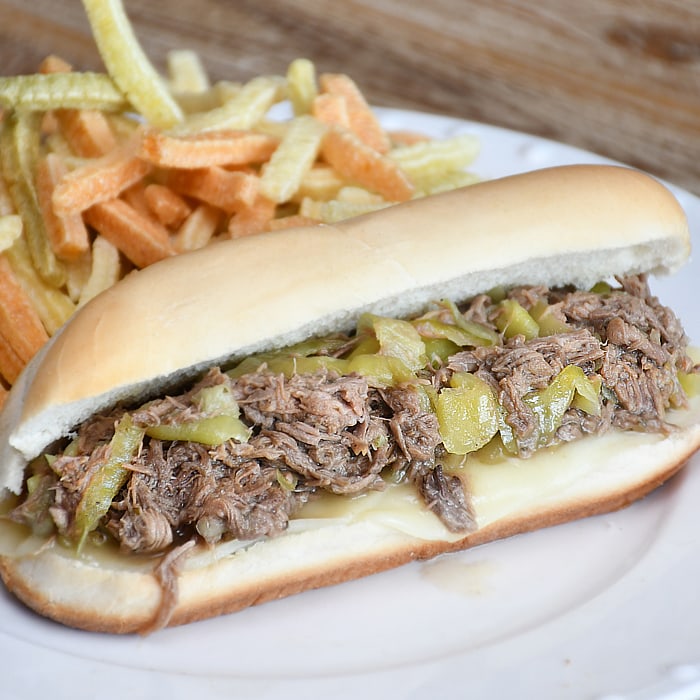 INGREDIENTS:
2lbs boneless rump roast
12 oz sliced pepperoncini
1 packet mild Italian seasoning mix
1 packet ranch seasoning mix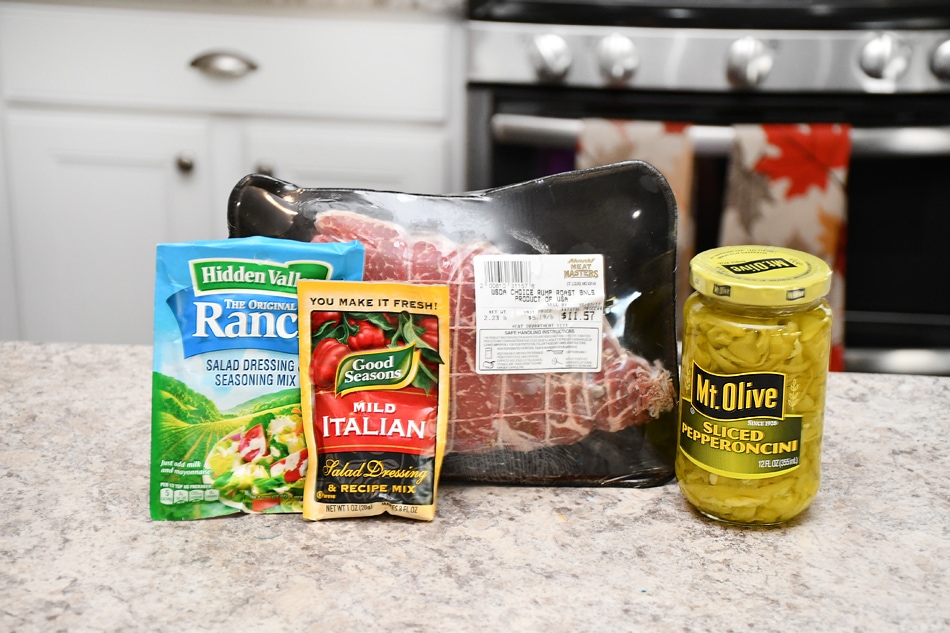 DIRECTIONS:
Trim the excess fat from the rump roast and set the meat aside. Next drain the sliced pepperoncini but keep the juice (see below).
Mix the ranch packet and the Italian seasoning packet with the pepperoncini juice. Stir until the dry mix dissolves.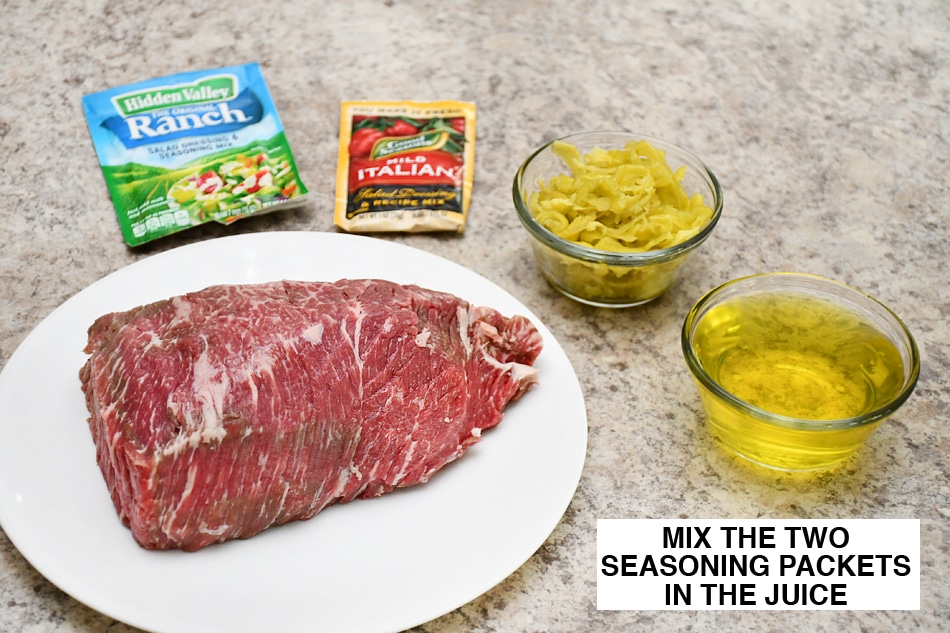 Place the rump roast into your crockpot. Cover with sliced pepperoncinis, then pour the juice mixture over the entire roast.
Cook on low heat for 7-8 hours. When it's done cooking, tear meat apart with forks or tongs.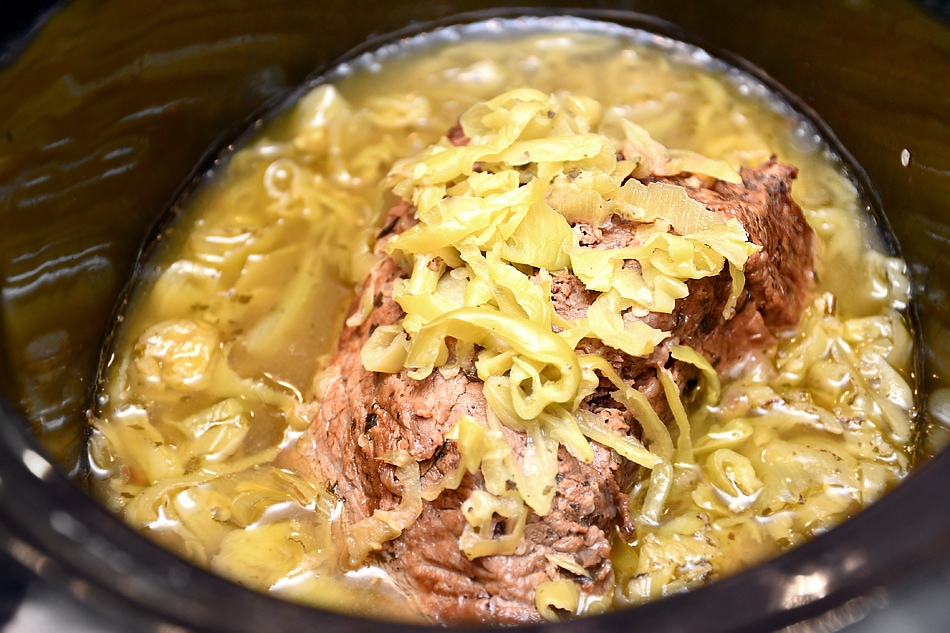 We like to take our Italian Beef Crockpot Recipe and make the beef into sandwiches. A couple hoagie buns with provolone cheese, maybe a little mayo? OH SO GOOD!
This Italian Beef Crockpot Recipe has just a little kick to it, too. If you want something a little spicier, go for the bigger bottle of sliced pepperoncinis. Want less heat? Reduce to about 10 oz of pepperoncinis.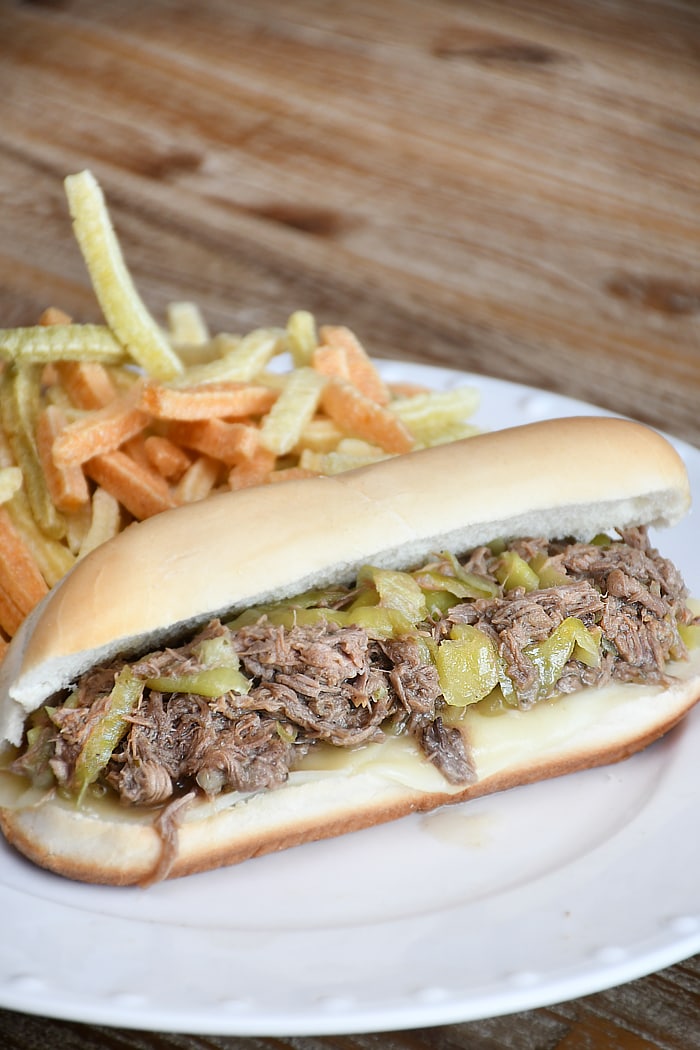 This Italian Beef Crockpot Recipe is the perfect dinner for your busy Fall schedule, too. Takes just a few minutes to prep, then set it to cook all day long. Then it just takes a few minutes before it's on your table and ready for your family dinner! Also a great dish to bring to your Fall football parties. Trust me, everyone loves this recipe!
Hope you guys enjoy this Italian Beef Crockpot Recipe!
If you want more delicious recipe ideas, CLICK HERE!