Over the weekend I decided to get organized. First thing on my list? Set up a little Kitchen Command Center in one of our kitchen cabinets.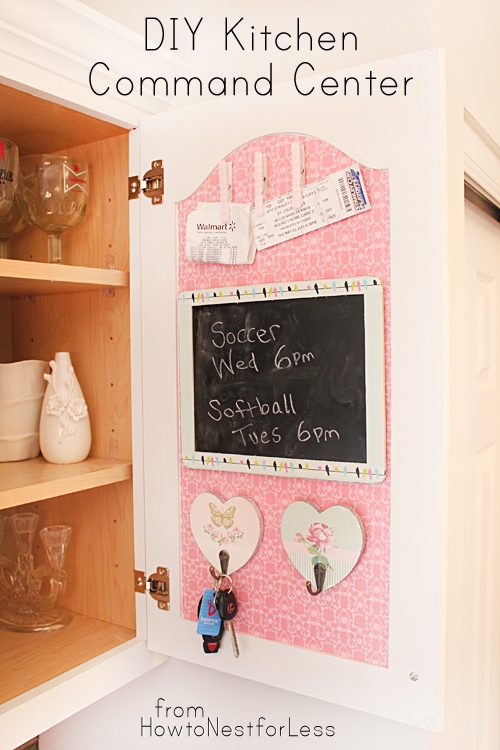 And the best part? It's hidden behind the cabinet doors right about our planning desk.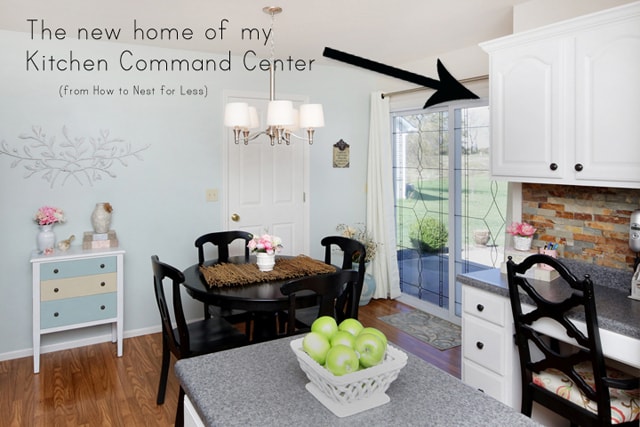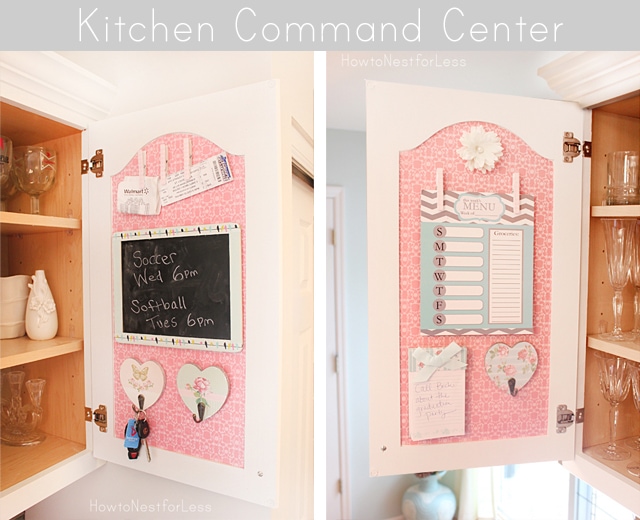 I knew I wanted a Command Center for awhile now above our planning desk but went to the web for some additional inspiration. Then I came across Chelsea's Hidden Kitchen Organizer that she shared over at Two Twenty One. Seriously almost exactly what I was thinking!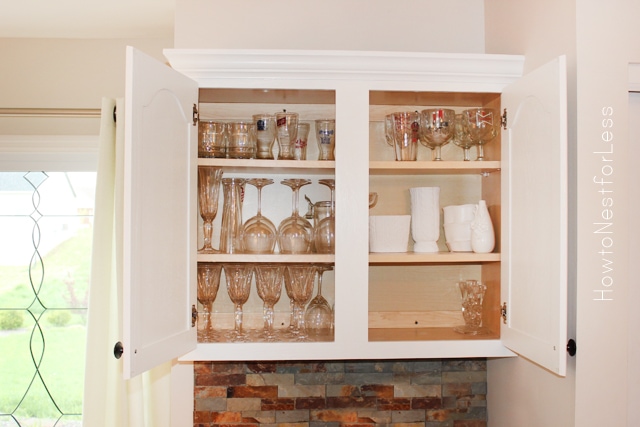 I started by adding some colorful contact paper that I purchased from Michael's (from about a year ago) to the inside of the cabinets. I stuck a little oversized piece in the cutout nice, then used an exacto knife to trim off the excess.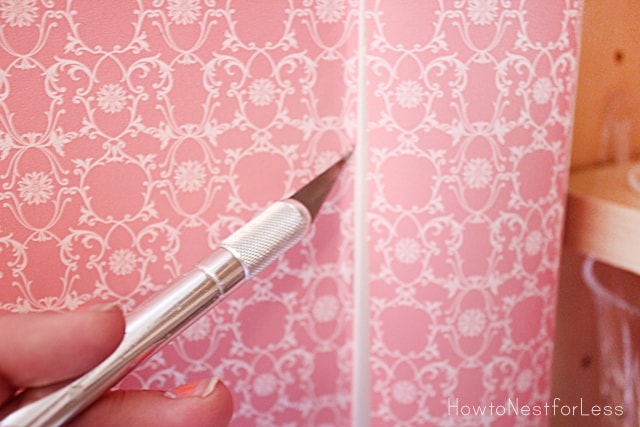 Ooh, looking pretty already!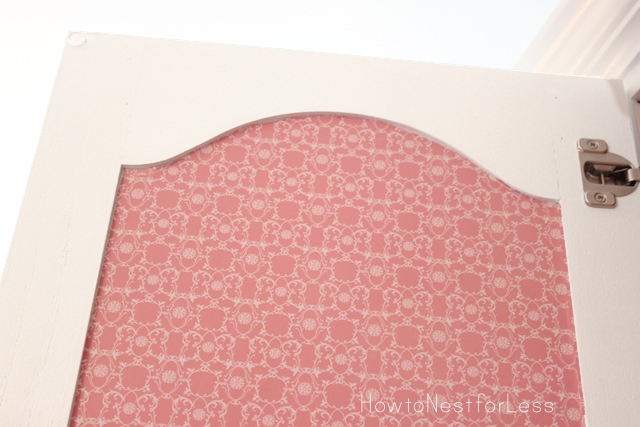 Most of my supplies actually came from Michael's in their $1 and $2 bins. These hooks were simply adorable and perfect for hanging our car keys.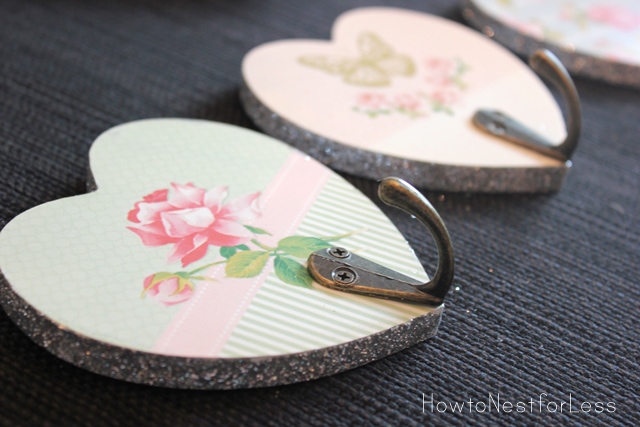 They had clothespins to match. I just added some double sided tape to the back and stuck them right on top of the contact paper to hold our weekly dinner menu and any other loose papers.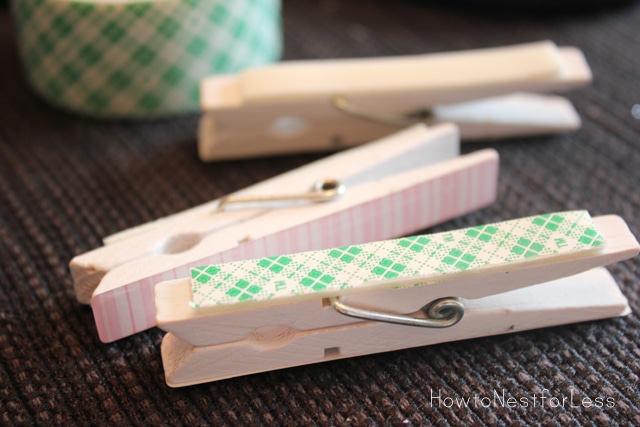 I also scooped up a super cheap chalkboard and covered the raw wood in washi tape.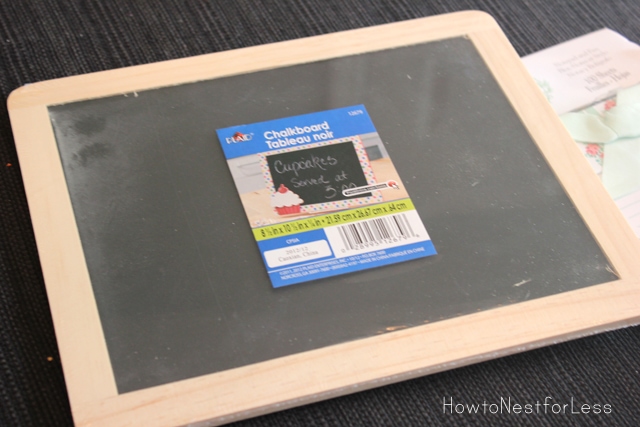 Wanna see the final results of my 20 minute project?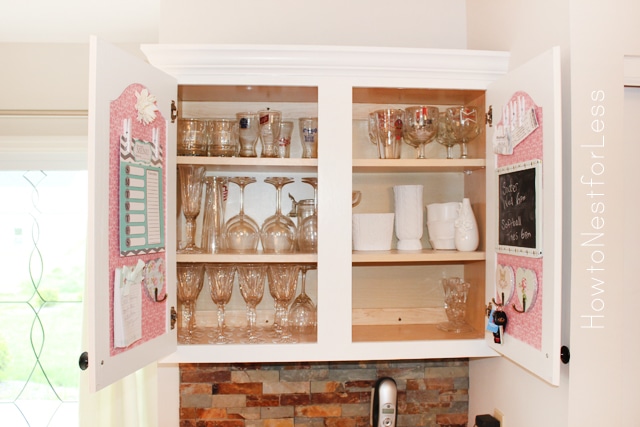 Seriously loving this contact paper. I'll have to look back at Michael's soon to see if they still have it because I have so many ideas for this stuff.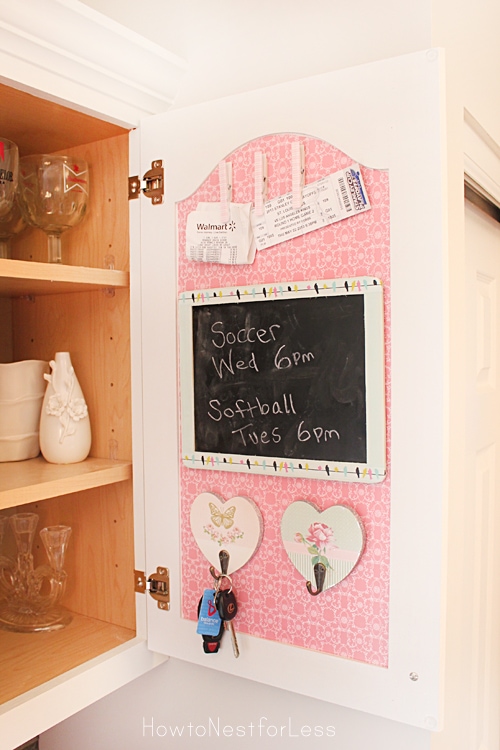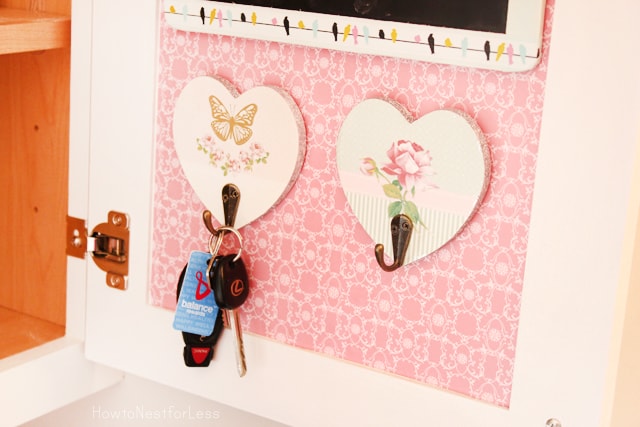 And my washi tape covered chalk board is a great place to write down reminders and schedules for the week.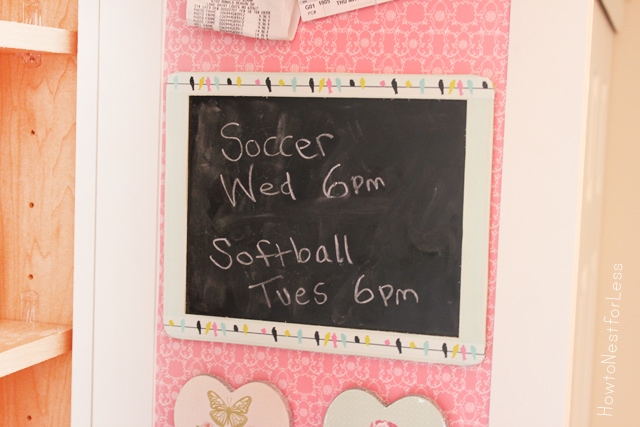 The other side of the Kitchen Command Center…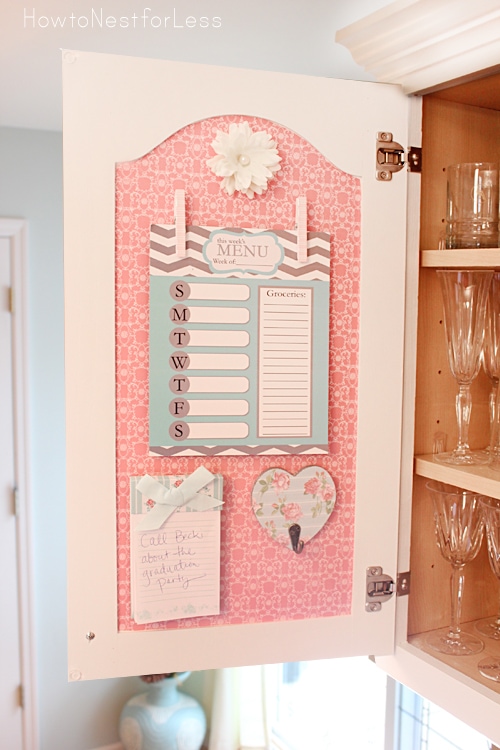 The dry erase menu board I got from the SNAP Conference last month.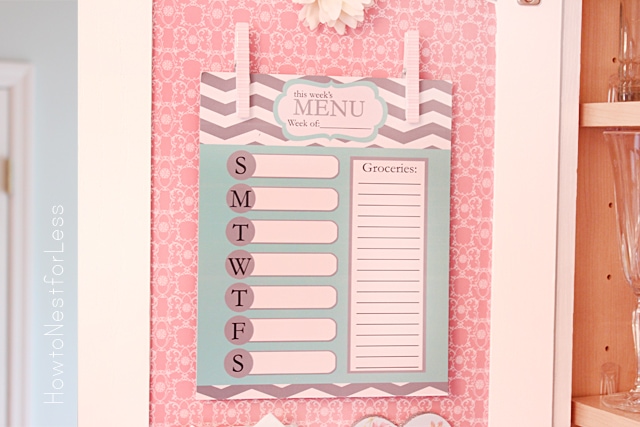 The bottom has a little notepad and another heart hook (both from Michael's in their Dollar Bins aisle). The notepad is just held up with a Command Brand strip so I can easily swap out when it's empty.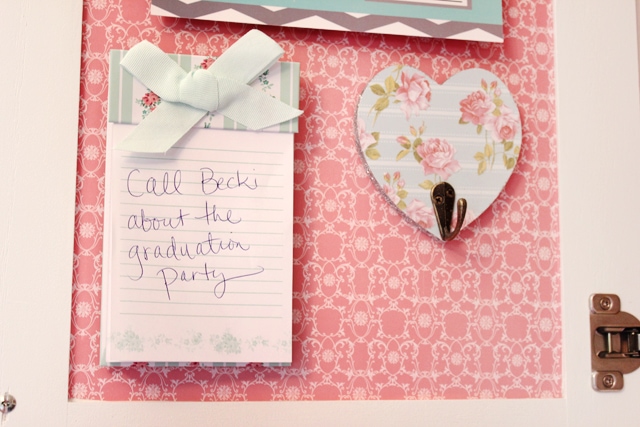 Ahh, I just love opening these cabinets now and seeing a pop of color.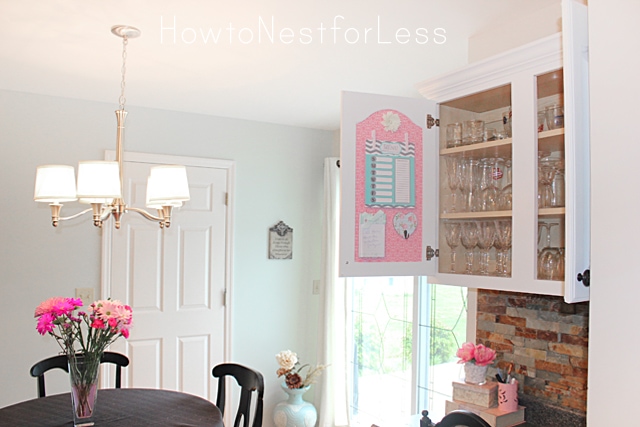 So are you thinking about making a Kitchen Command Center?
I was actually quite surprised that this only took me about 20 minutes to put together and cost me less than $13 in new supplies to create. Yep, that makes me one happy, organized mamma.