It's been awhile since I showed you guys any photos from the kitchen in our new house so today I thought I would share some minor updates.
Since we were snowed in yesterday I definitely took advantage and spruced up the space (and the fact that it was Valentine's Day made it easier to coax Ben into helping me without complaints).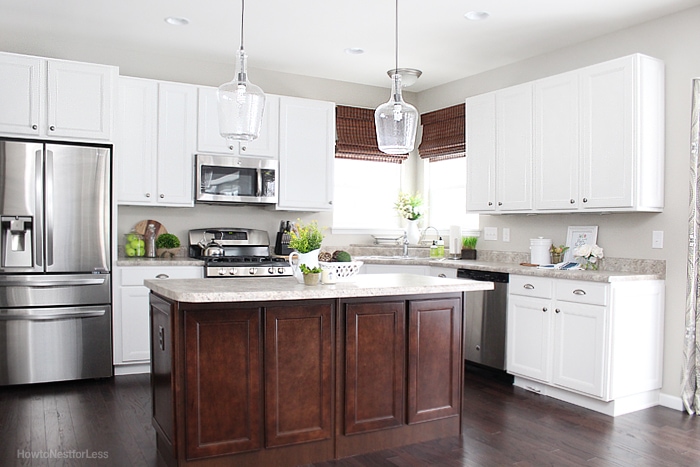 The most notable updates in the kitchen are the touches of green throughout… can you tell I'm ready to decorate for Spring?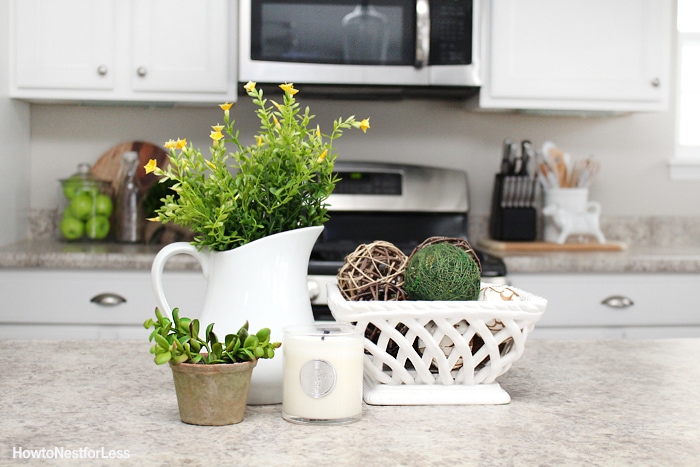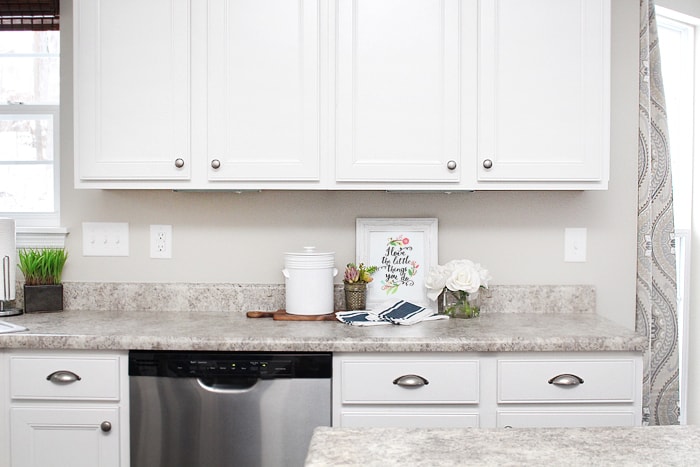 Those pendants are from Lowe's by the way. I get asked about them all the time. They don't offer tons of light since they're single bulbs but we have plenty of other lighting options in the room (recessed can lights, under cabinet lighting, and the sink light).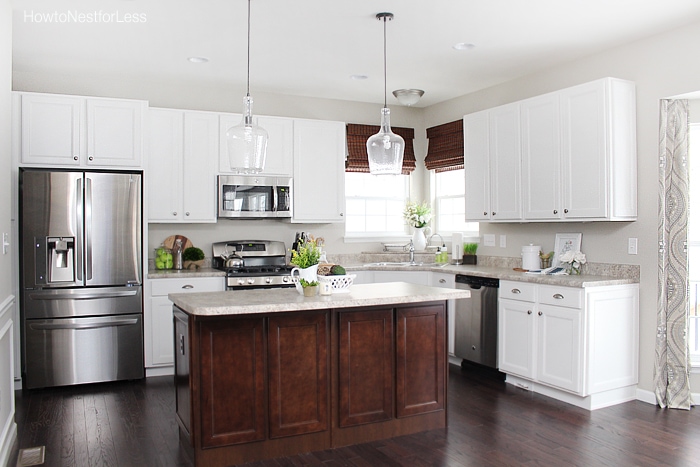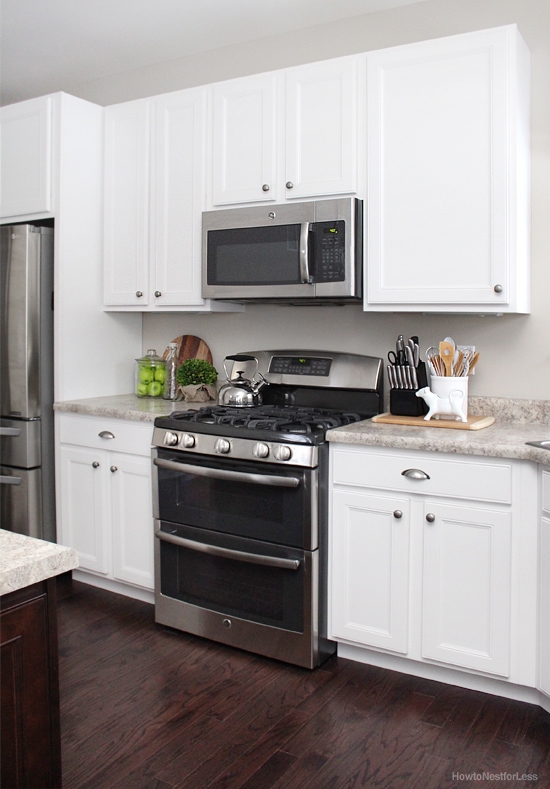 The countertops are Formica laminate in the color Belmonte Granite, same from the old kitchen. We hope to update those and add a backsplash later this year or in early 2017.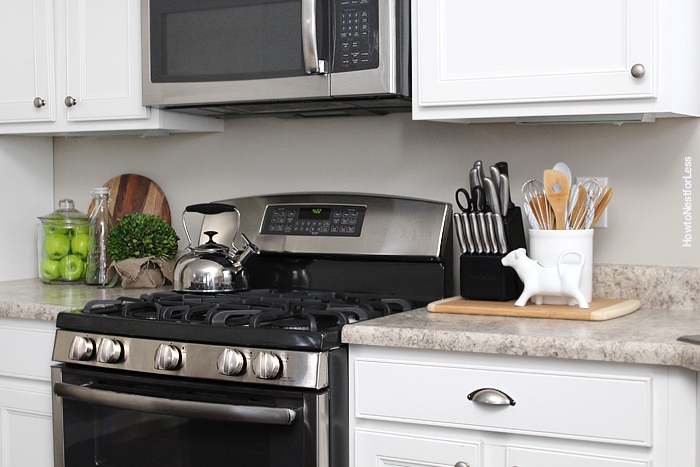 That little printable in the white frame I created for Mother's Day two years ago but decided to add it into my new kitchen for some added pops of color.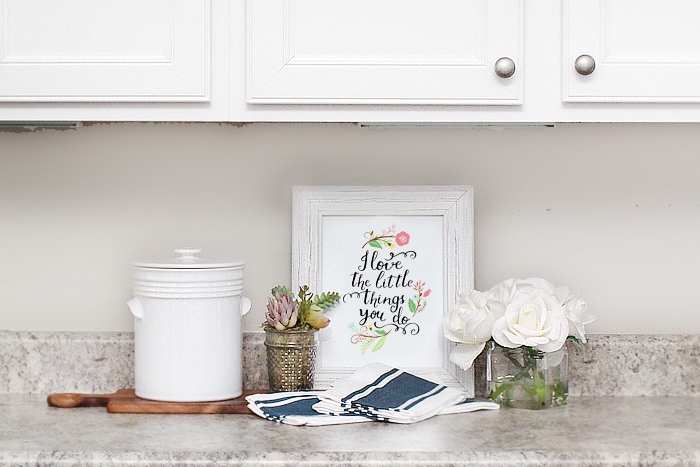 The main thing to the kitchen over the weekend was new shades over our corner windows. I wanted to bring some darker tones up higher in the kitchen to complement our hardwood flooring and wood island.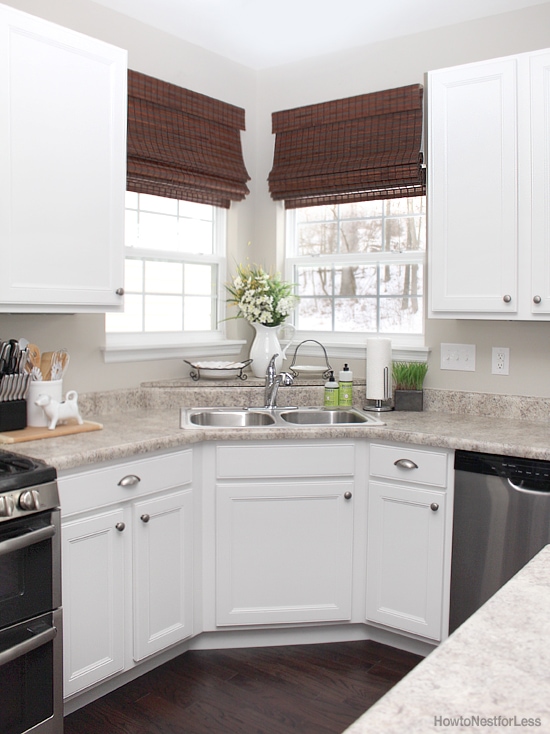 To the left of the island you can see a big blank space over our picture frame moldings and chair rail. Ben and I are going to build something to go here…. maybe a wine holder or platter rack. Still trying to decide but we hope to work on something this Spring.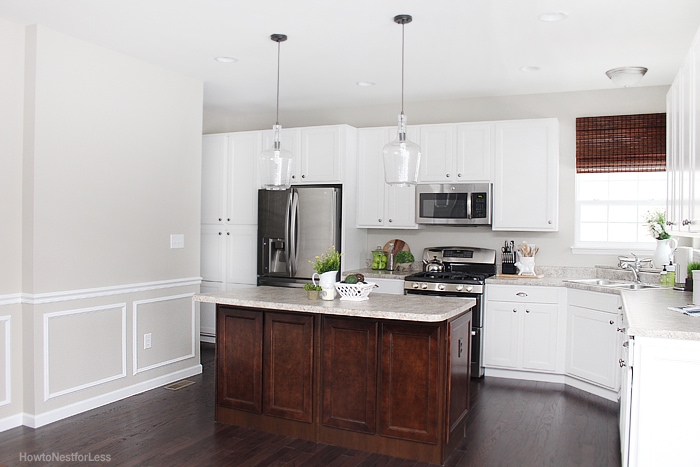 And you may have noticed but we're missing counter height stools for our kitchen island. I've been on the hunt but am finding a hard time settling on something. First I wanted rattan backless counter stools, but that has been nearly impossible to find… unless I'm willing to drop like $250 each from Pottery Barn.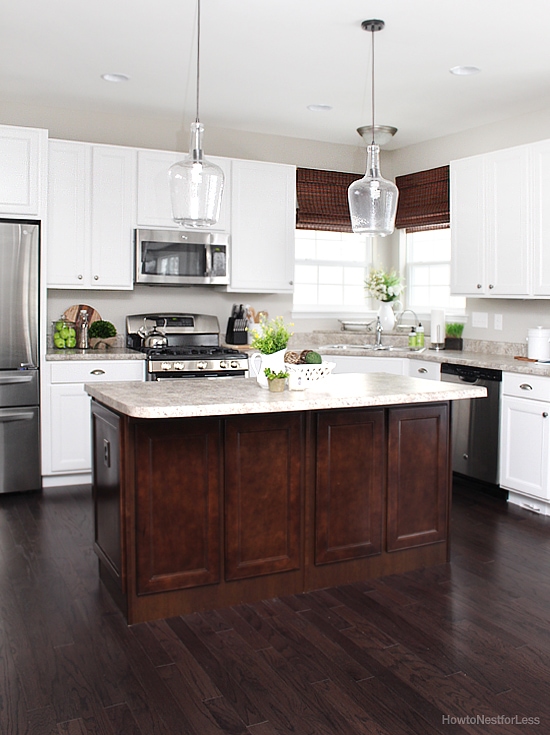 Here are a couple counter stools I've been eyeing recently…
So now to pick one out. Any suggestions?
*this post may contain affiliate links.