For this week's addition I thought I'd share some of my favorite projects submitted to my link party!
These people have totally inspired me and make me want to get out my paint brush (or sewing machine, oven mitt, and anything else crafty)!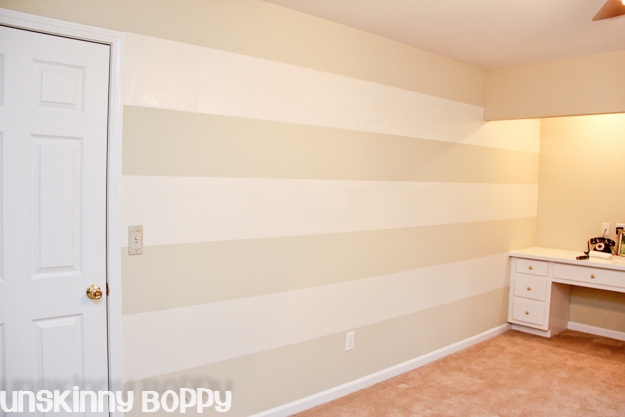 First up is a WONDERFUL tutorial on how to paint wall stripes from Unskinny Boppy. Doesn't this room just look fabulous!! Check out Beth's blog for step-by-step instructions on how to get this look!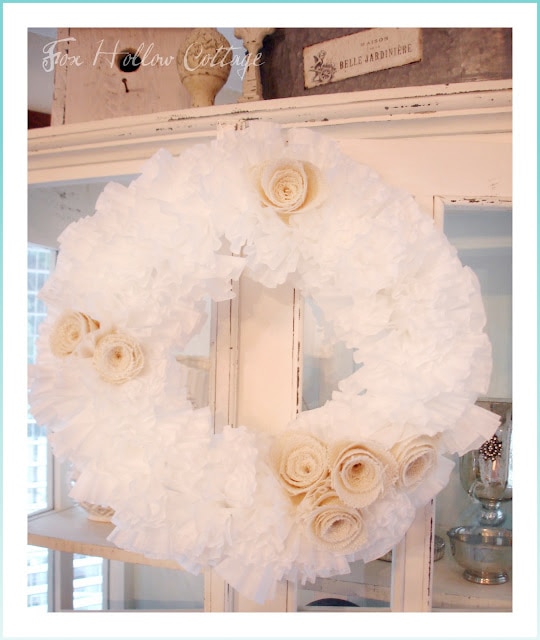 Next up is this AMAZING wreath made from… coffee filters!!! I'm sorry, I've never seen this before and I'm just stunned at what Fox Hollow Cottage created! I see one of these in my future VERY SOON!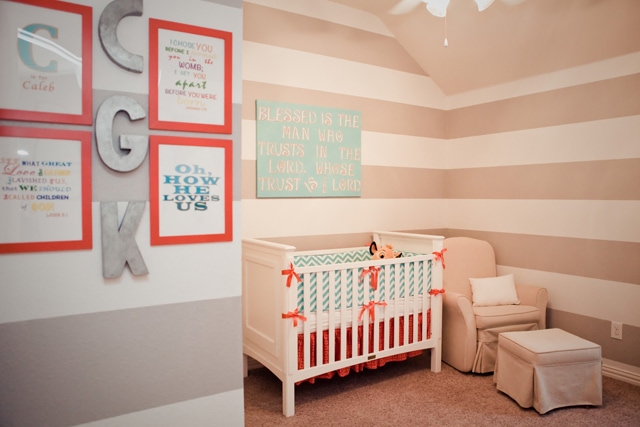 Umm… this is the most fabulous nursery I've seen in quite some time! And the best part? Viv over at Our Life as a Family created this entire nursery ON A BUDGET! Yep, the entire thing for $572! I'm totally diggin' the horizontal stripes, chevron bedroom, and the overall color scheme. Definitely click over to Viv's site to see the rest of this room!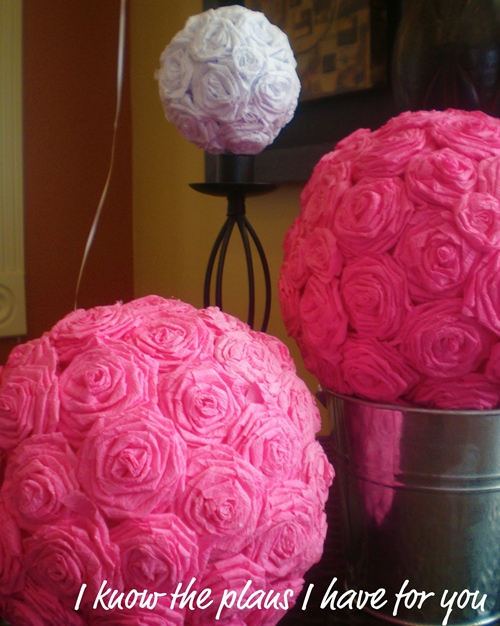 OK, I love this. LOVE IT. Really, I can't say it enough. These rose topiaries were a Pinterest challenge for Jill over at I Know the Plans I Have for You and they turned out PERFECTLY! Jill is using them for a baby shower but I could see these anywhere in my home. Yep, I LOVE THEM. Oh, and that's not the only thing Jill shared in her post about the baby shower. There are a TON of goodies that you must see (printable, paper mobile, rocking chair… yep, this girl was BUSY)!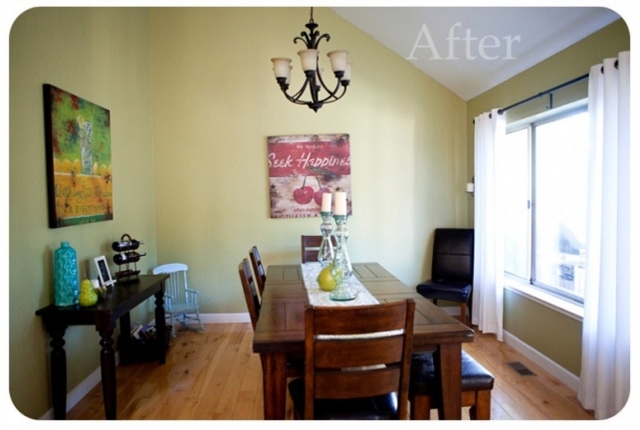 How about a fab dining room makeover? Aimee from Mommy Babble painted over her red walls to create this (and even had her kiddos help out!). Just goes to show how much a new paint of color can completely change the mood of a room! Oh, and LOVE her dining room table. I'm on the hunt to find one just like that!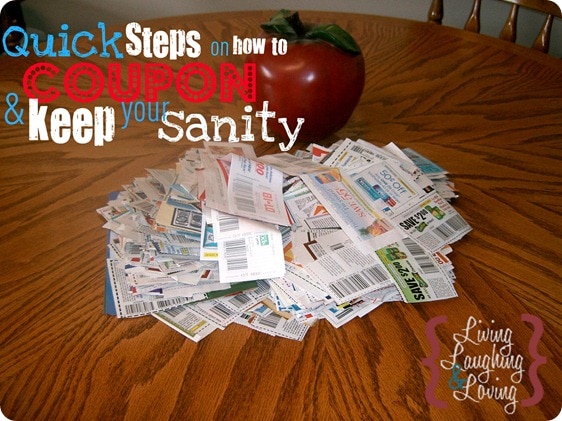 Need some quick tips for couponing? Renee over at Living, Laughing & Loving shares her knowledge on how to coupon with the best of them! This post is HELPFUL beyond belief!
OK, that's it for this week. A special thanks to everyone who linked up to my party and gave me inspiration! LOVE YOU ALL!
If you were featured, please grab a button! Hope to see y'all again next week!