A couple of weeks ago while checking out Rosy Red Buttons blog I found a clock that was created using family photographs…brilliant!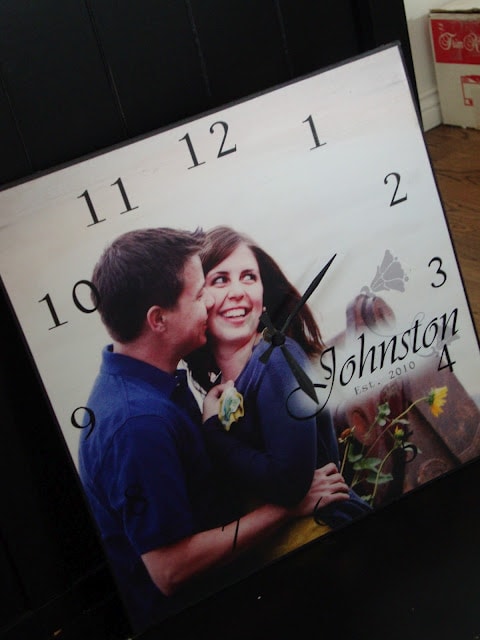 While I loved the idea of this project, I thought I could create it much easier using a clock I found on clearance. So I got to work!
Pretty cute huh? This quick & easy project is a great gift idea, plus easy on your wallet. Gotta love that! So, here's how I created this personalized family photograph clock…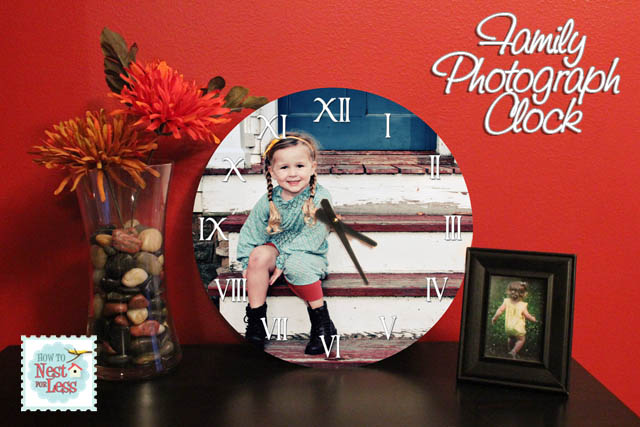 I found this clock on Christmas clearance at Gordman's for $4. Score! This would be a perfect base for my project.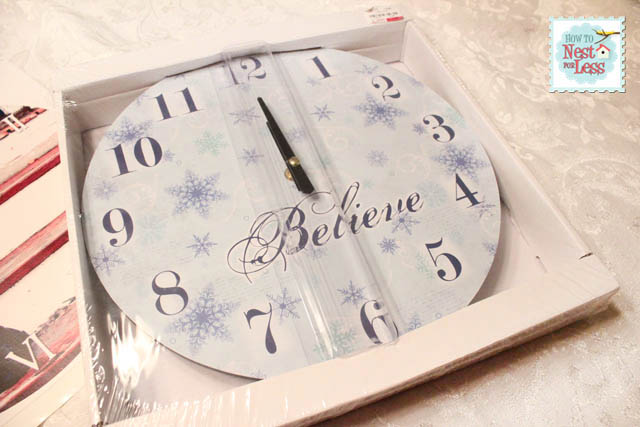 I found the photograph I wanted to use from our recent family photo session. I opened that sucker in Photoshop and got to work. I cropped it into a circle using Photoshop about 1/2 inch wider than the actual clock measured (I figured some bleed room would help when assembling!).
Once I had the photo cropped to the size it was time to add the numbers. I decided to use Roman Numerals…a little different but that's just me!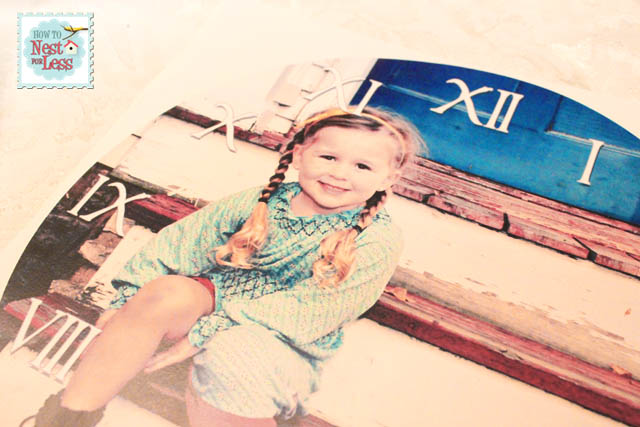 I printed it out on sticky vinyl so I wouldn't have to worry about choosing a glue or using Mod Podge.
I removed the clock hands and peeled the backing off the sticker paper. I positioned the sticker into place and pressed down firmly so there were no bubbles.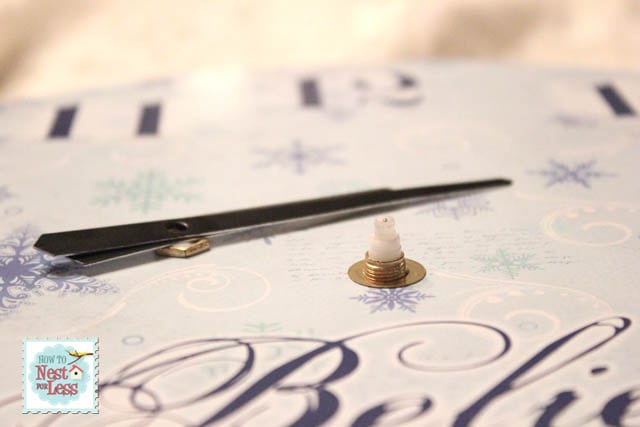 Once everything was in place, I trimmed off the excess paper.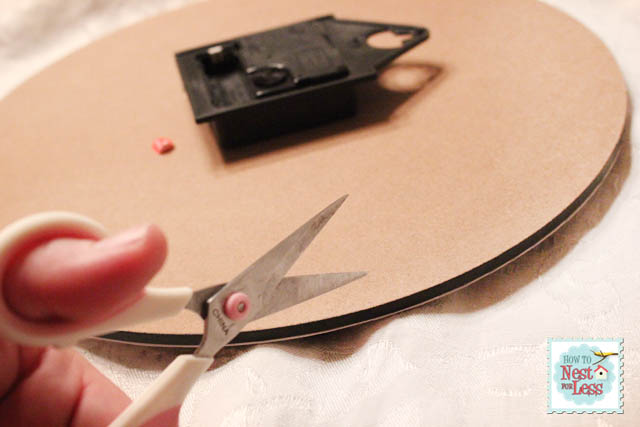 I reattached the clock hands and that's it!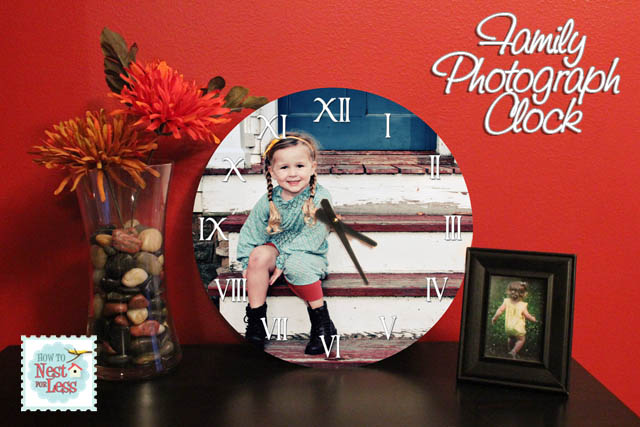 Yep, that easy. Once I had the paper printed, it was only about a 15 minute project! LOVE that!!