Here again are a couple of my favorite projects I found while flipping through the DIY blog websites. These people have totally inspired me and want me to get out my paint brush (or sewing machine, oven mitt, and anything else crafty)!
I simply adore this holly headband from The Letter 4. I saw this tutorial featured on The 13 Crafts of Christmas at Lines Across My Face (click here for actual tutorial). This holly headband is perfect little bling for the upcoming holiday season! LOVE.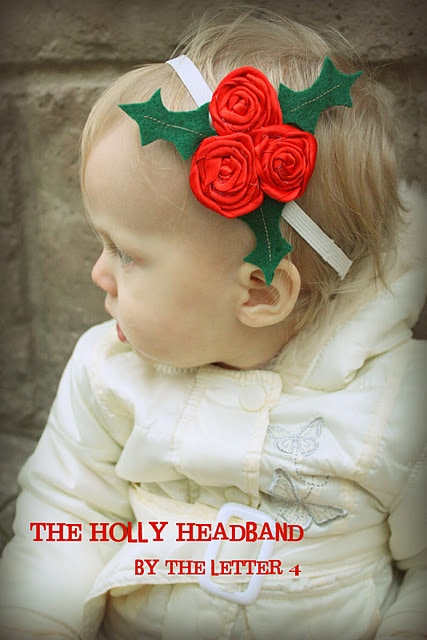 Another holiday accent that I don't think I'll be able to live without is this adorable Poinsettia Pillow from Crafting in the Rain. Seriously, this would look perfect on my couch this Christmas season!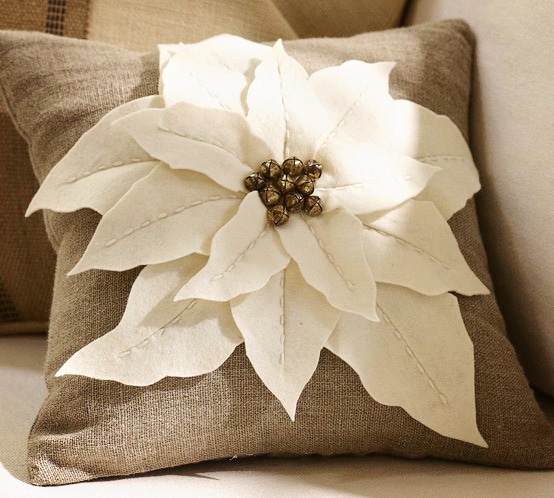 I've really missed painting furniture recently. The weather has gotten cold and it gets dark so early…just depressing! But when I saw this vintage Drexel Heritage desk, it gave me the kick in the bum I needed to get painting again. Isn't she gorgeous! And totally diggin' the chevron design in the background. SWOON!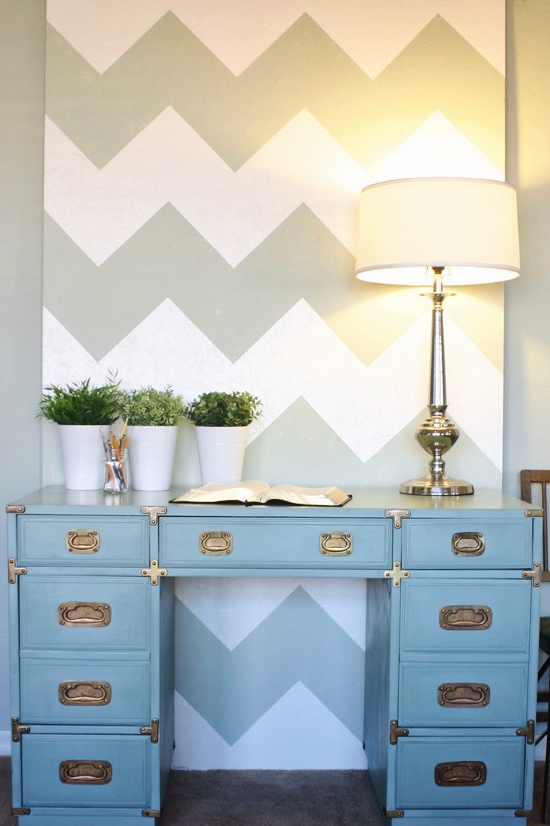 Next up are Savory Chicken Rolls from Make Myself at Home. With only a few ingredients, this quick and easy dinner would definitely be a hit at my house!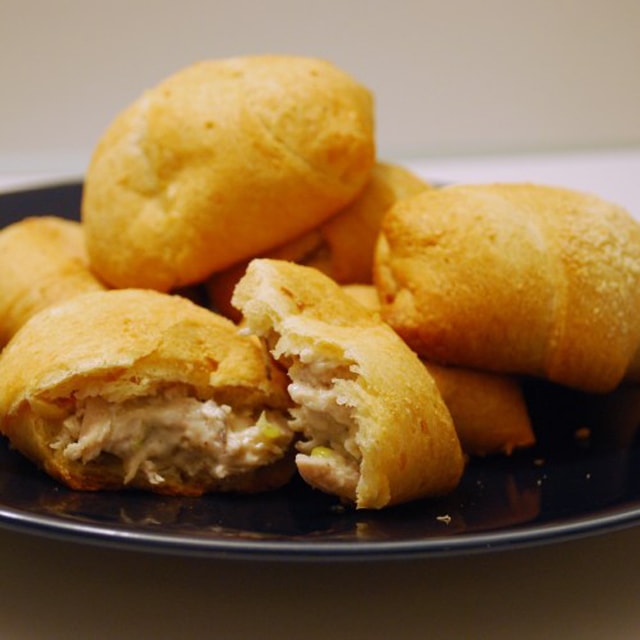 And finally we have this GORGEOUS Thanksgiving fireplace mantel from Catherina's Creative Corner. Man, I wish I had the creative eye (and time) to create something this beautiful! LOVE the white pumpkins and the "grateful" sign. Very inspiring!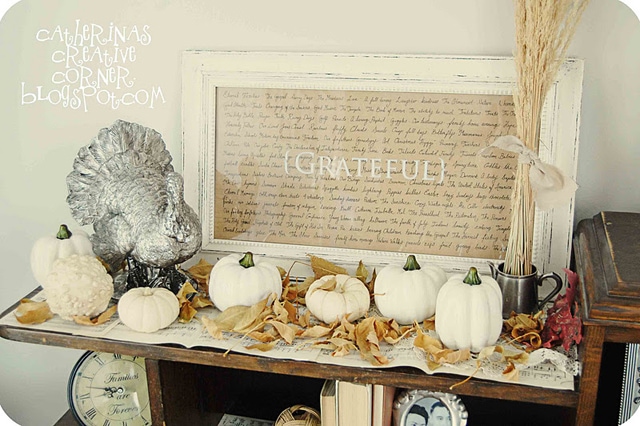 Well that's it for this week! I've been super busy crafting for 4 different guest blogs I have coming up for this holiday season. Can't wait to share them all with you.
And don't forget to enter in my Cutting Edge Stencils giveaway going on NOW! Enter and you could win a FREE $50 stencil of your choice. CLICK HERE TO ENTER! Winner will be drawn at NOON today, so hurry for your chance to enter!