It's time to let the patio(s) project begin, so check out all my ideas!
It's hard to believe I'm talking about a patio project here because there were snow flurries outside yesterday evening, but here we are. So over the past week we've been talking with a friend of a friend to get a couple of new patios poured at our new home.
If you'll recall, we have a
partial walkout homesite
, which means that our backyard is basically a hill going from the left side of our house to the right. We can walk out from our hearth room onto a patio, then walkout of our basement onto a separate patio.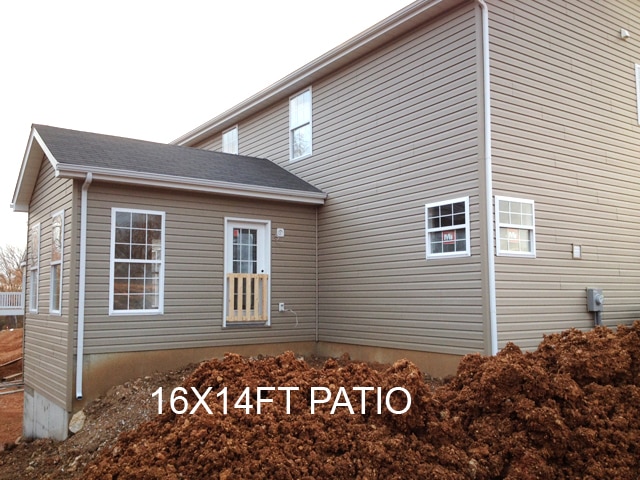 Actually, we first planned on making the area off the hearth room a composite deck, but after weighing our options decided to build a patio with a retaining wall. It was much cheaper, plus the extra money meant we could upgrade the patio to a stunning stamped concrete in a flagstone pattern like below.
Plus I'm hoping to build a cozy firepit ourselves this Spring. Fingers crossed.
So for the retaining wall to save some more cash we went with natural stone. The best part? Since we live in a new development we were able to get all of the rocks for free from the builder.
And while we were out of town over the weekend, the guys got a head start on the work…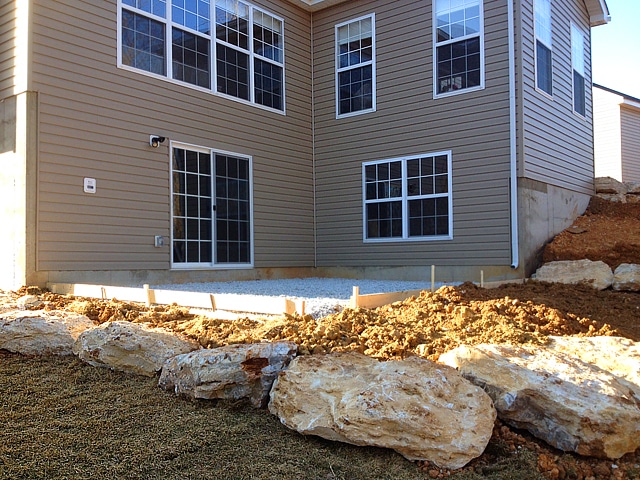 Here's a view from the hearth room window. They're leaving some space between the patio and the retaining walls so I can plant some bushes and flowers.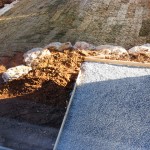 And hopefully someday with the firepit and walkway connecting the two patios it will look a little something like this…
OK, probably not. But a girl can dream.
And at least we have a beautiful view, well… when Spring finally decides to bloom.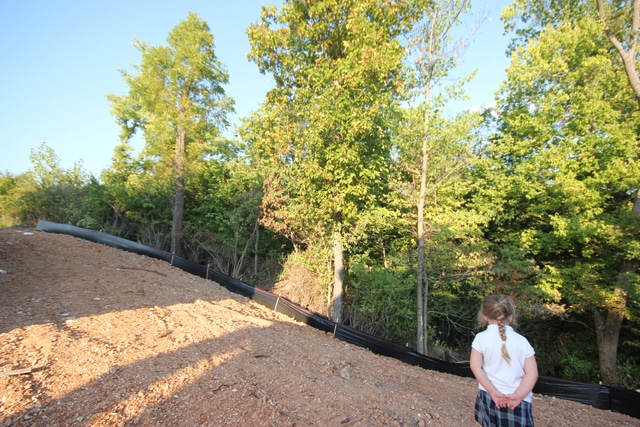 So hopefully this Saturday (weather permitting) they will pour the concrete, dye it with two colors to give it some contrast, and stamp it. Then it's time for the best part… decorate with patio furniture!
So, do you have any big outdoor projects this Spring?