I found this little plain white dollhouse at my local Goodwill for $5. I snatched it up in hopes of doing something cool with it for my little girl. See the photo? Yeah, taken in my old craft room… from a year ago. Yep, let's just say I procrastinate with the best of them.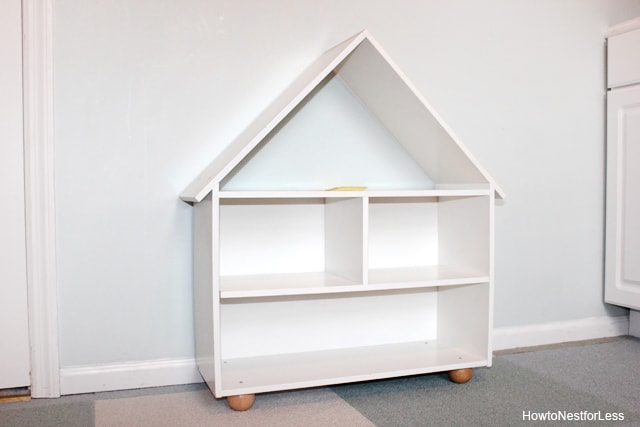 Well since this has been sitting in our garage since the big move, my kid has noticed it everyday. And said something about it every single day. So over the weekend we finally decided to tackle the dollhouse.
I took her up to Michael's and let her pick out some scrapbook paper. Then we simply trimmed it to size and used some Mod Podge to adhere it into place.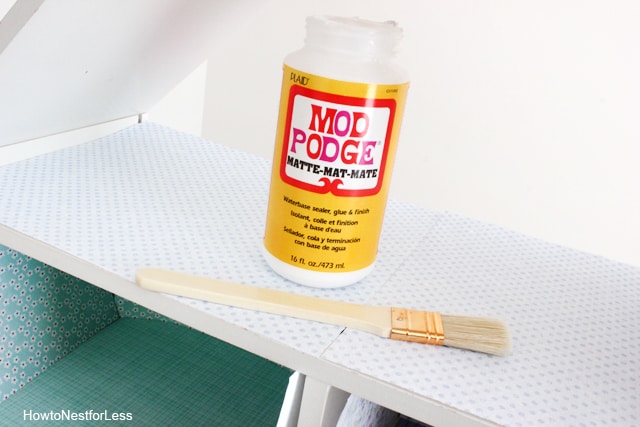 Next I used this little tool that came with my vinyl kit to smooth out the scrapbook paper onto the wood.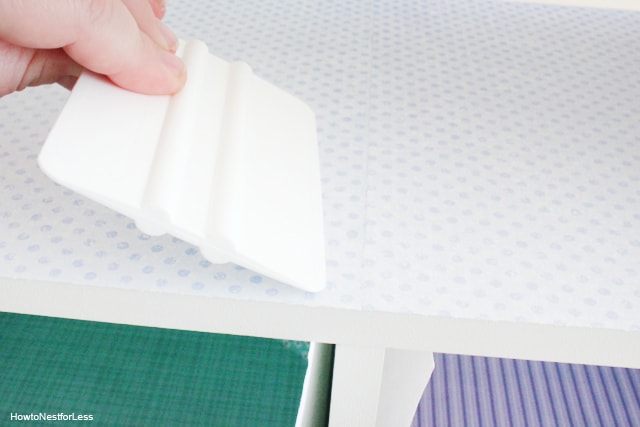 We used a brick pattern for the exterior and a burlap pattern for the roof. We even found a little picket fence piece to add to the outside of the home to give it a bit of character.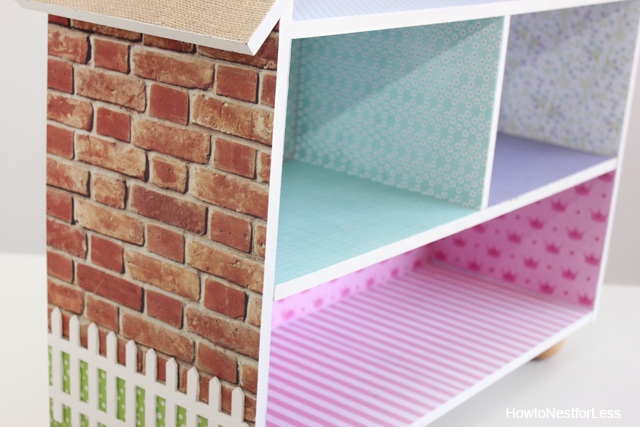 And then time to fill with some of her goodies!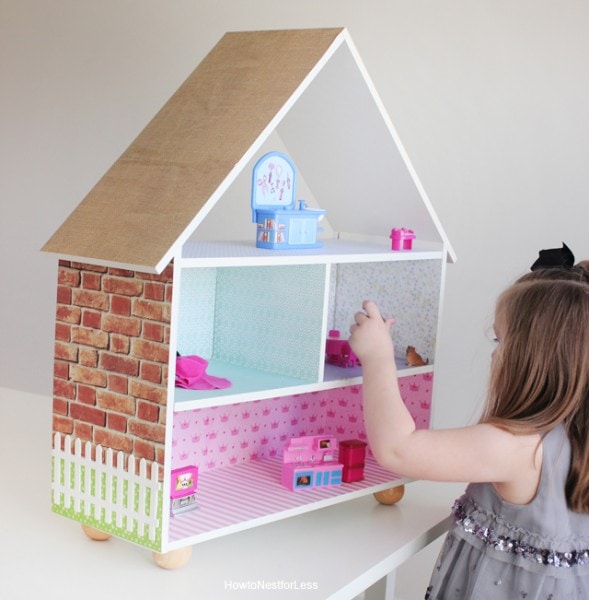 This kid has such an odd collection of little mismatched characters…. I love it.
But at least they now have a home.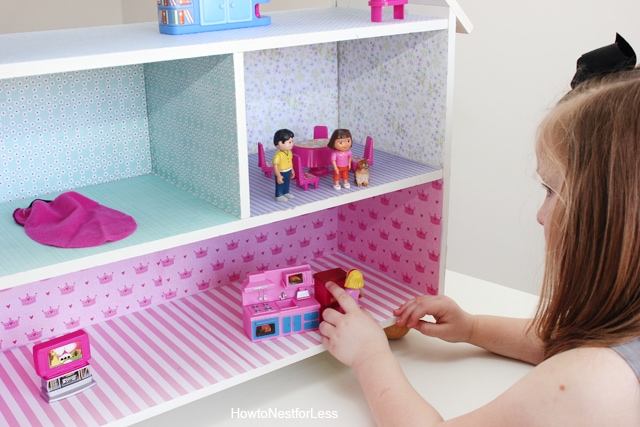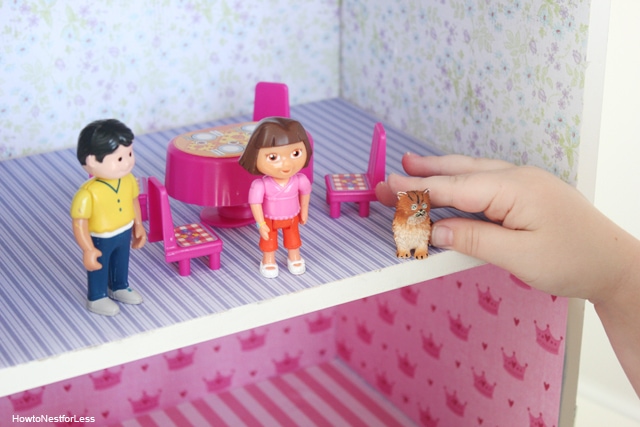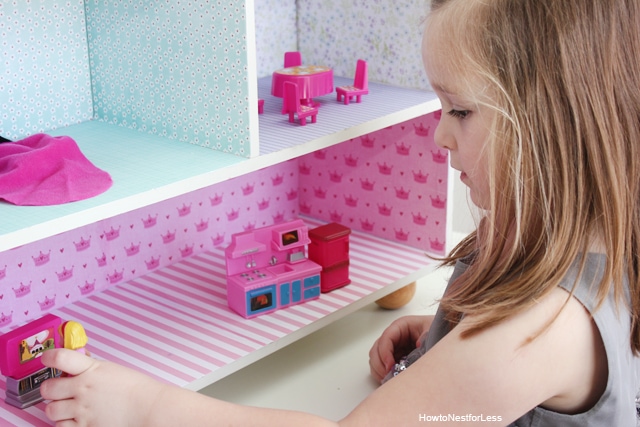 And she's absolutely in love with it!
Best part? Dollhouse was $5 and scrapbook paper was less than $10 for everything.
Quite the makeover… even though it only took me a year to complete.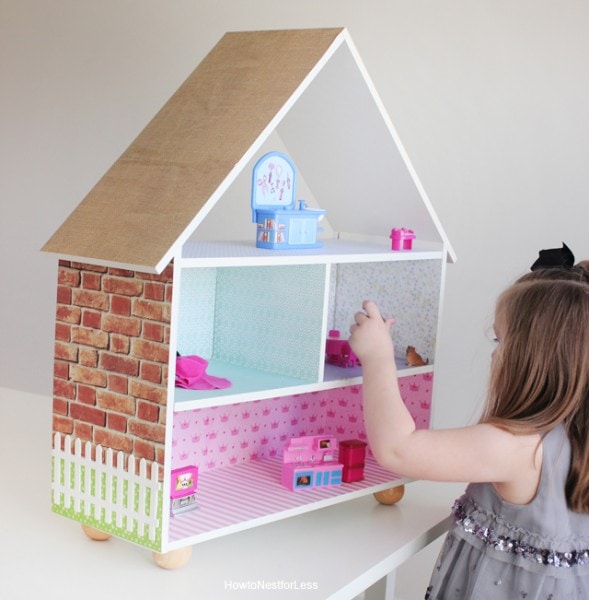 So, do you have a project on your to do list that you're procrastinating on?
Anything sitting around for a year? Maybe longer?