Well I'm finally getting around to adding a few key pieces to my Family Room. It was looking a little bare (and a bit too neutral) after we first moved in…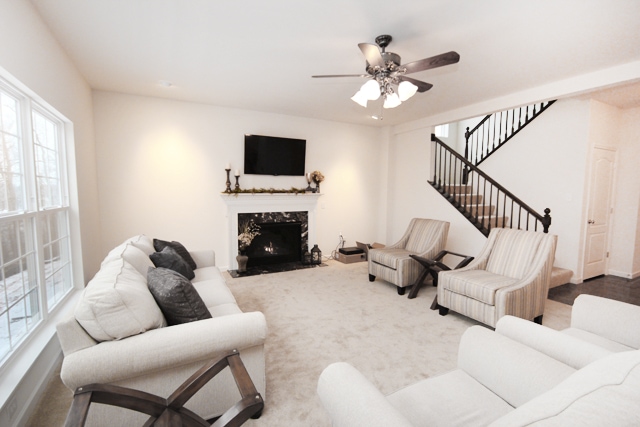 So I recently found these two console tables to flank our fireplace but it was still looking a little sparse around them. Then this past week I found some gorgeous gold framed mirrors to fill up the space… for only $35 each from HomeGoods. Major score.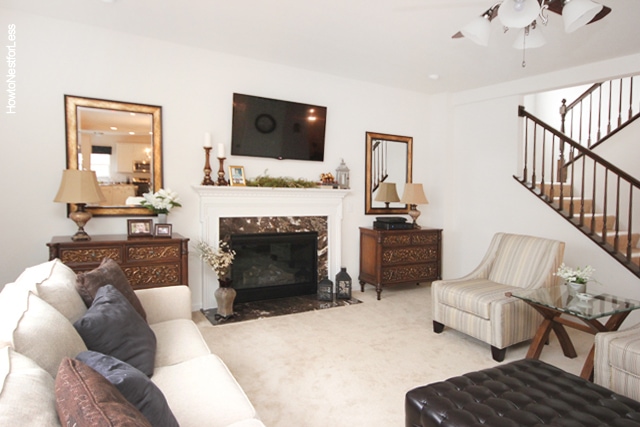 It just seems more balanced, kinda taking some of the focus off the large TV on the wall.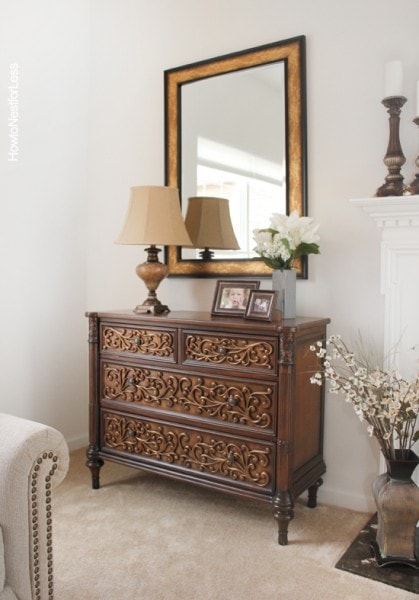 I also searched high and low for some new lamps. And where did I end up finding the winners? Good ol' Walmart. I'm holding out for some new shades (maybe in a charcoal color to match my accent pillows). Going to wait and see once I get the rest of my textiles for the room.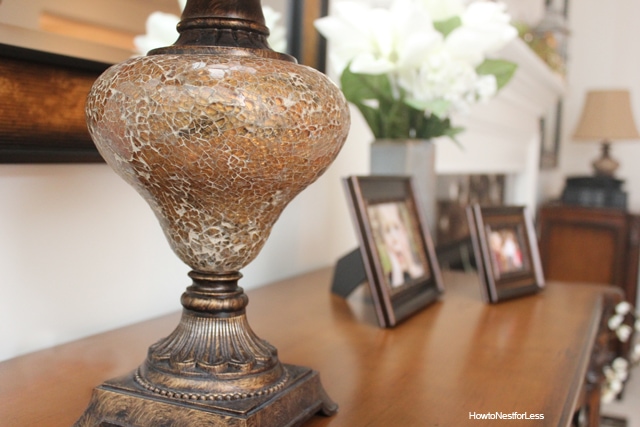 So I'm still in desperate need of an area rug and some window treatments (and paint of course).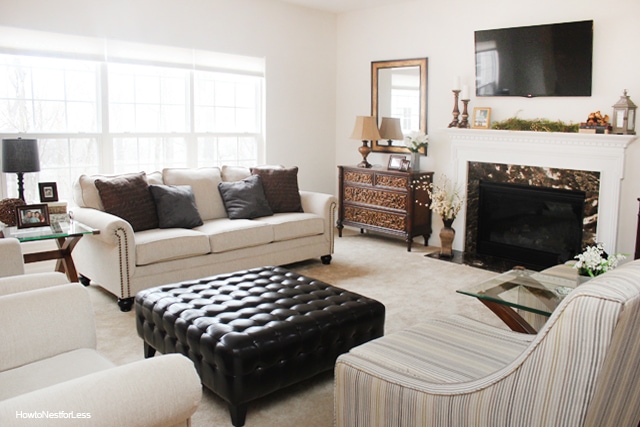 But the rest of the space has filled quite nicely over the past 3 months. Most of the odds and ends around the room are from the old house, including my scrapbook paper covered books, fireplace mantel decor, and framed family photos.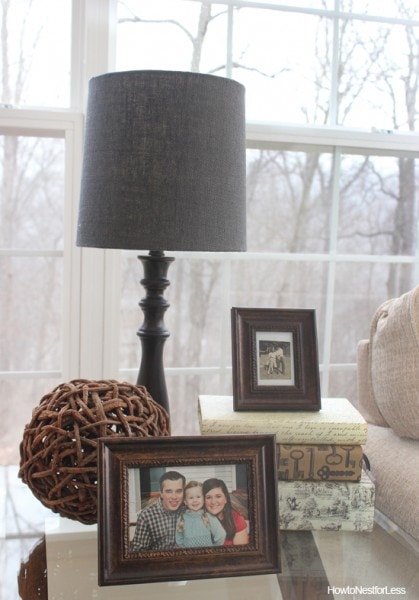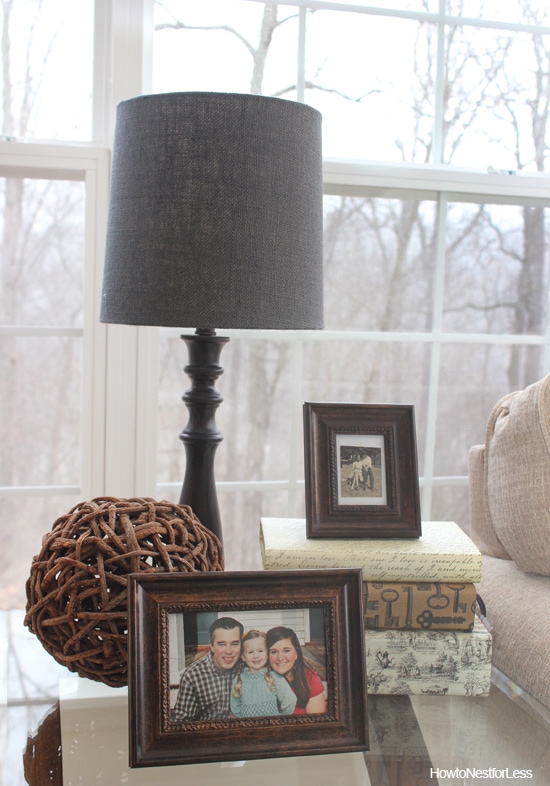 But now onto the search for the perfect area rug. Although I'm not looking forward to the price. We'll probably need a 9x14ft rug since it's a large space. Anyone have good ideas of where to purchase? I'm too scared to buy rugs online since you can't really feel them and see the colors in person.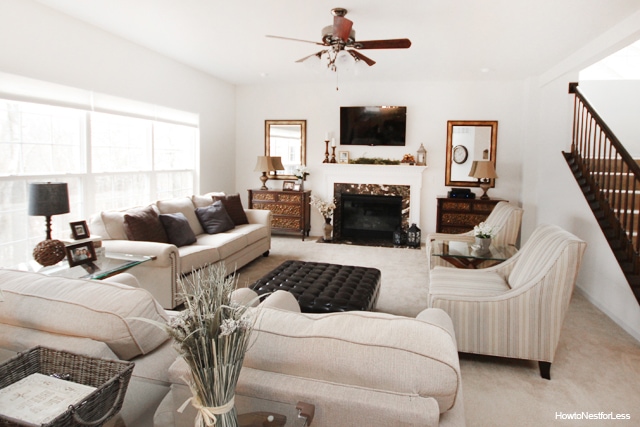 So, do you purchase textiles first or couches and accent chairs?
Are you a piece by piece shopper like me?
And do you bargain hunt for the best deals around?