Yay! It's finally time to reveal my master bedroom makeover! I've been talking about this post for quite some time, so it's so exciting to finally share my transformation photos with you (and get ready, there's a lot!).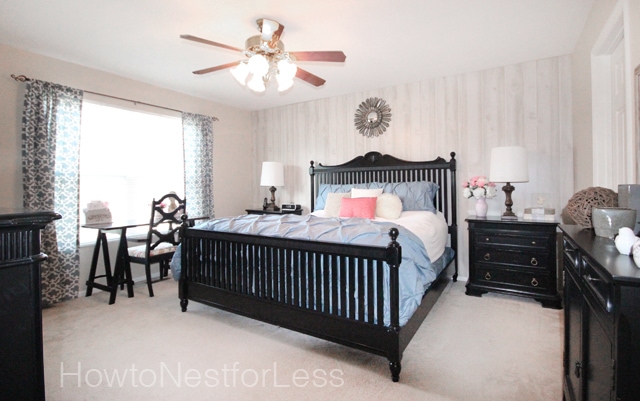 And if you don't remember, here's the before…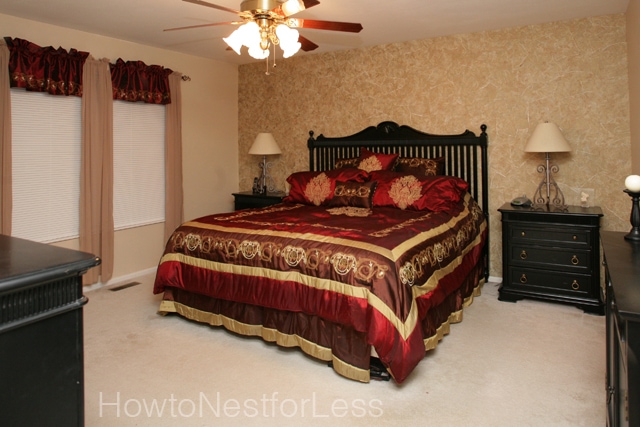 I was looking to make our bedroom a little lighter and brighter. We had the same ol' red comforter for 6 years so when my puppy dog ruined our bedding (yeah, long story), I took it upon myself to give the room a little makeover. Ready for photo overload?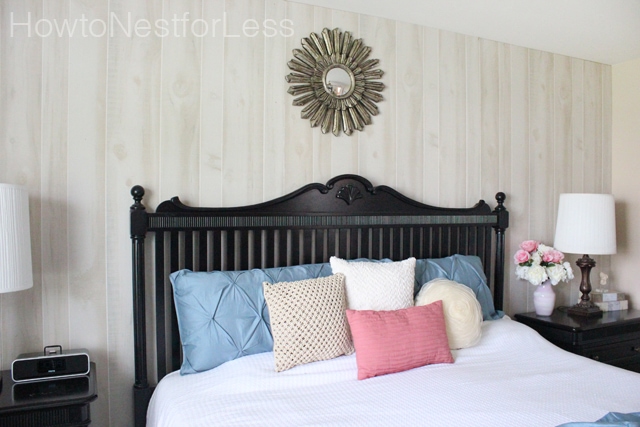 My first idea for the master bedroom makeover was to install some white washed wood paneling as the accent wall.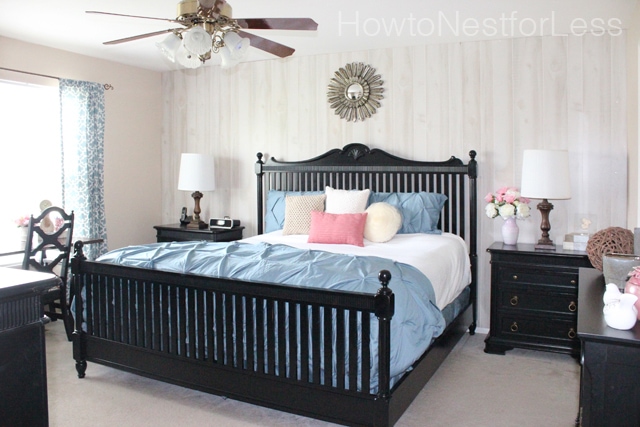 Another great addition to the room? We finally installed the footboard to the bed. Yep, we've had this bedroom set for 6 years and just now decided to put on the footboard and rails. Looks great, don't you think? I love how it pops against the new blue puckered bedding.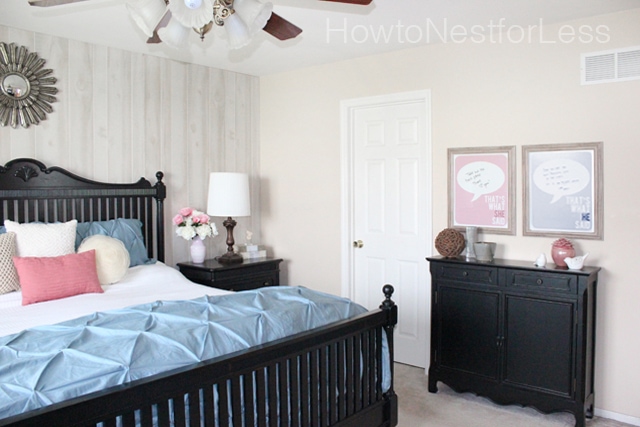 This is my side of the bedroom with the door to the master bath and a little storage cabinet. See those blue and pink posters?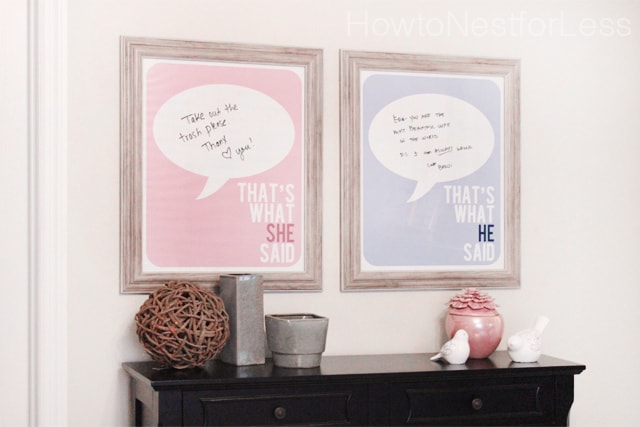 My hubby is notorious for saying this phrase so when I saw these free printables from My Sister's Suitcase, I just had to use them in our room makeover (sorry, I'm still quirky like that!).
I slightly adjusted the colors, printed them each 16×20 inches, and got some new frames. My hubby and I can use dry erase markers on the glass for instant wipe-off boards. LOVE this idea for quick notes back and forth!!!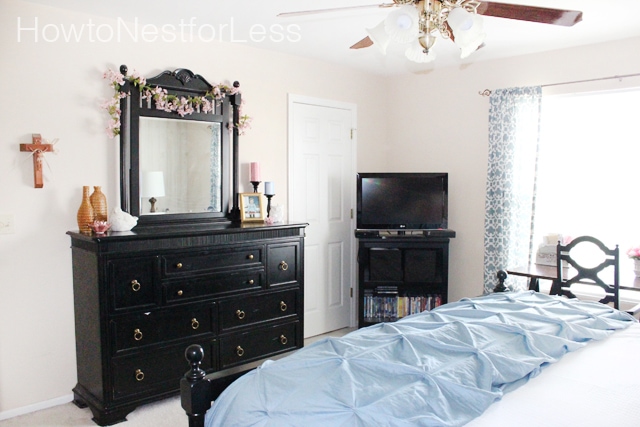 Here's a view of our dresser wall.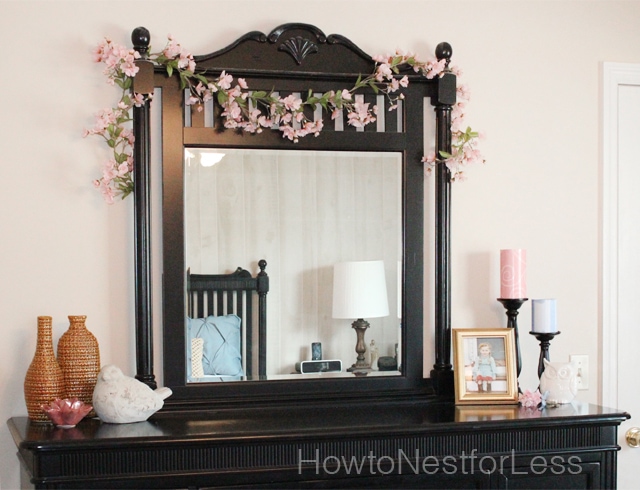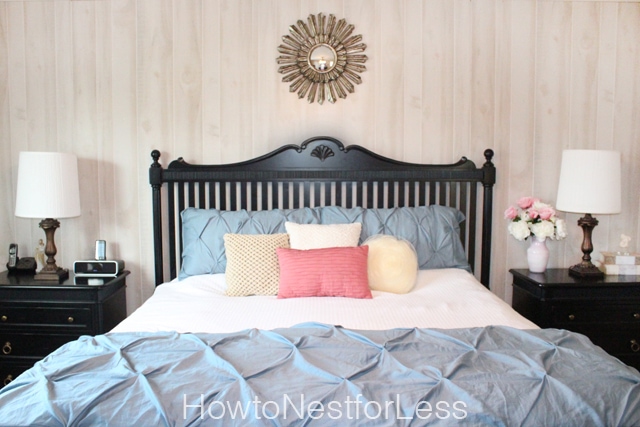 And a view of the bed straight on. Lovin' our new pillows (his side has the textured jute pillow and mine has the pretty ivory rose). We also purchased this sunburst mirror from TJ Maxx. Love how it looks against the new paneling.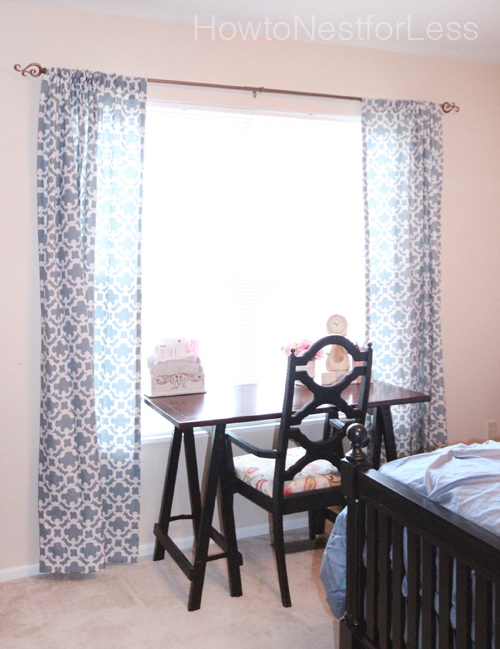 We also decided to put this small desk in our bedroom (it used to be in my craft room). My hubby works from home a lot of evenings and needed his own space. This desk is the perfect size for just in front of our window!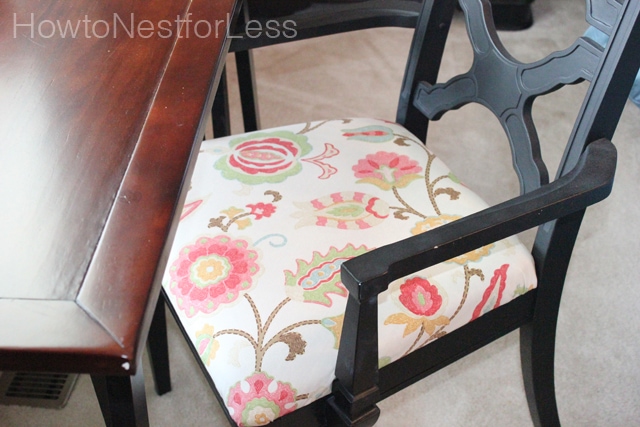 And I reupholstered an accent chair with some fun & cheery fabric.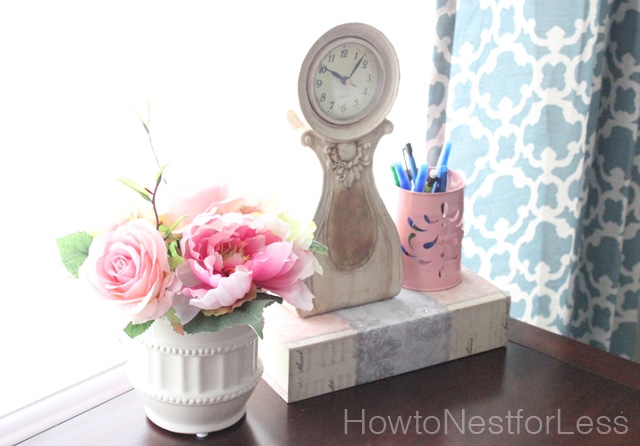 Below is a view from my husband's side of the bed.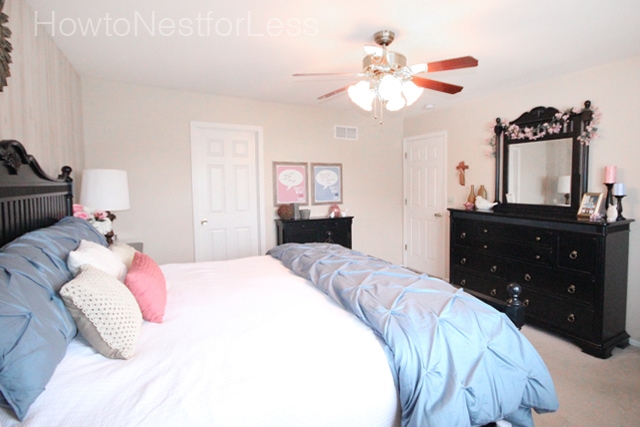 And my nightstand. I'm loving the fresh white of the new lampshades I found on clearance.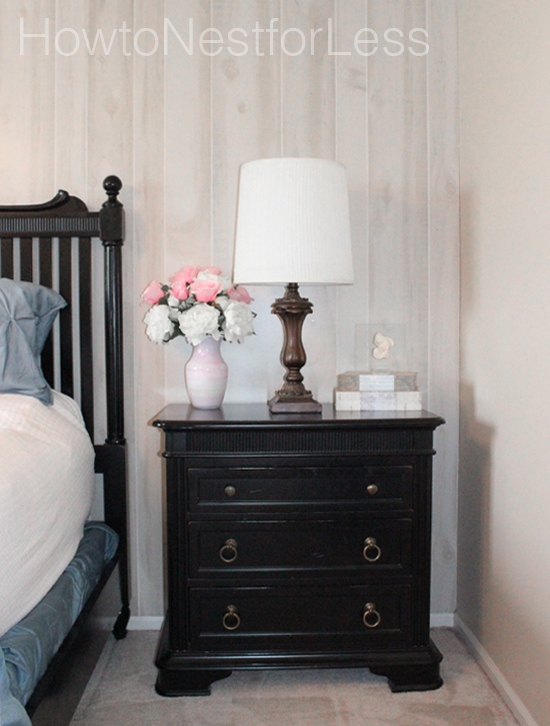 So, that's about it. I'm so happy with our master bedroom makeover!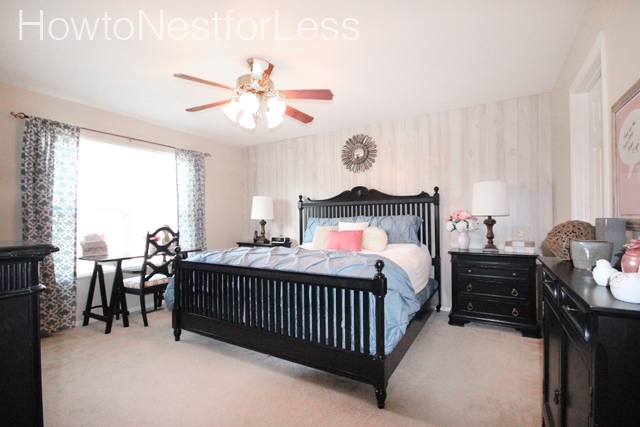 I really hope you enjoyed the tour!
Tomorrow I'll give a quick tutorial on how to install the wood paneling, then Friday I'll have a complete shopping list breakdown of the items we purchased for the room. I HOPE TO SEE YOU THEN!