Yesterday I unveiled our master bedroom makeover!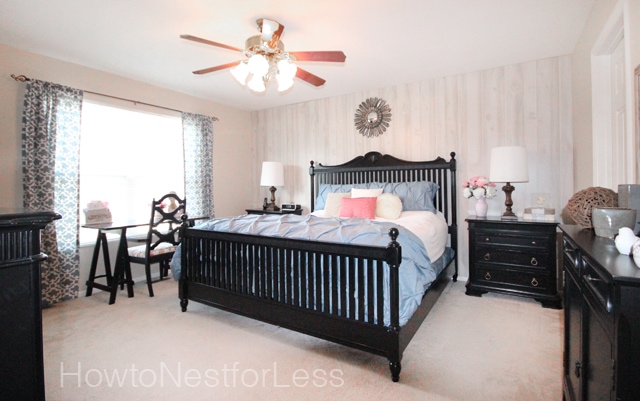 My favorite part of the room is definitely our accent wall. I found these 4x8ft sheets of this cedar MDF wall paneling for only $14.96 per sheet.
This paneling had the exact look I was going for: whitewashed wood with neutral tones of white, gray and tan.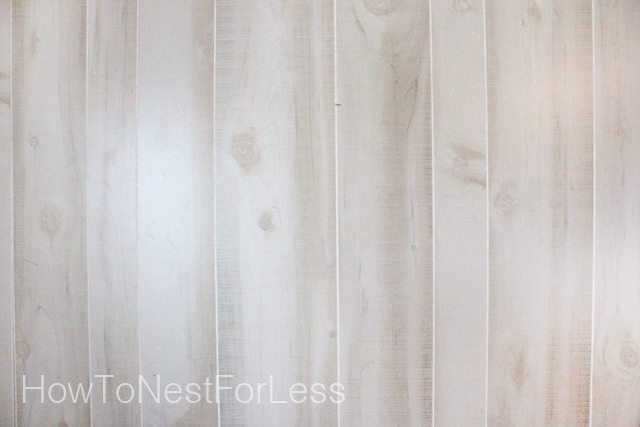 So first thing I did was measure my accent wall (where the headboard of my bed would go). I have 8 foot ceilings, but I subtracted 2 inches for my baseboards. After I measured, I knew I would need 4 sheets total: (3) 4 foot wide by 7'10 inches tall and (1) 3 feet wide by 7'10 inches tall.
Now it's time for installation. All you have to do is nail this paneling into the walls with white 2.5 inch finishing nails… yep, that's it! BUT you're going to want to use a stud finder. The nails will have to go through the studs to keep the panels secure.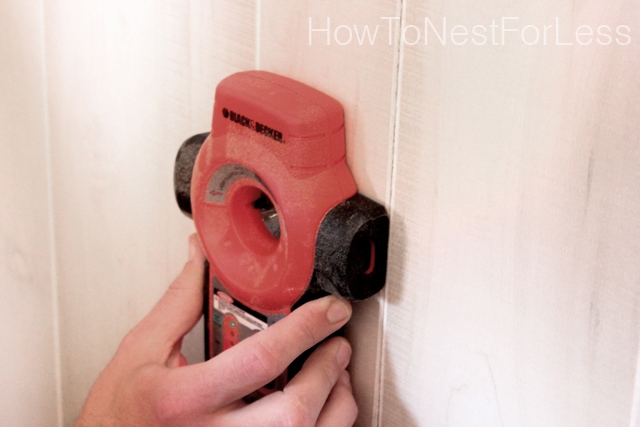 The paneling is thin enough that it will bend a little bit to slip into place between the floor and ceiling. Make sure it's a snug fit so you don't have too many gaps to fill in later!
Make sure you also measure for the electrical outlets before you adhere the paneling to the wall. We used our Dremel to cut out the holes for the outlets and it was super simple.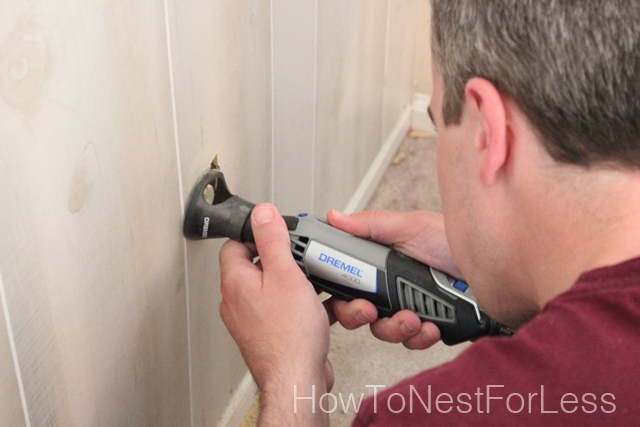 Now if you have the panels nailed to the wall but the edges aren't flat against the wall, you can use a little tip I learned from Perfectly Imperfect's blog, use a hot glue gun to adhere the edges to the wall. LOVED this tip!! (and she actually installed the exact same paneling, check it out!).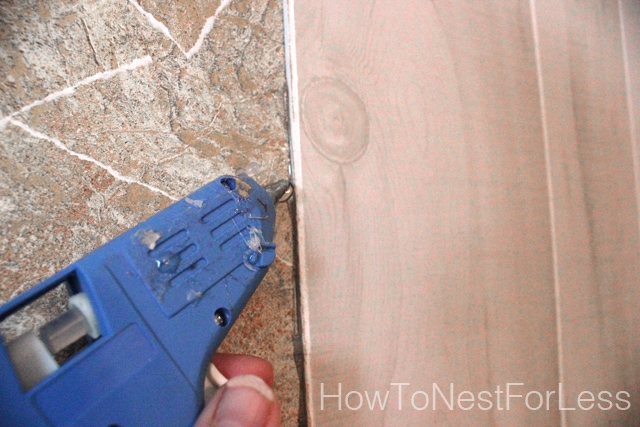 Once you have all the paneling up, you can use some white caulk to fill in the gaps between the paneling boards if they're noticeable. And that's it!! Super simple installation and a dramatic finish!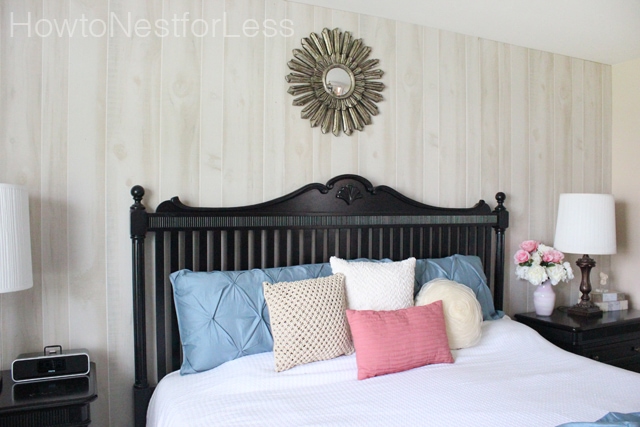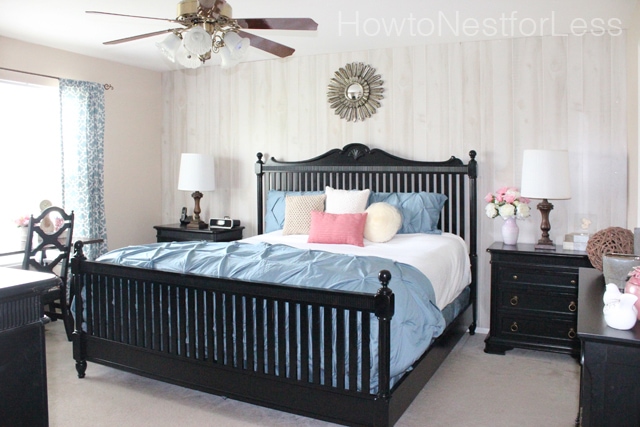 Make sure you tune in tomorrow to see my shopping list for everything we purchased for our master bedroom makeover! I got some great steals that I want to share with you!