This post brought to you by Dollar General. All opinions are 100% mine.
I normally don't decorate my front porch for every little holiday, but with Memorial Day fast-approaching, I thought I could do a fun little red, white, and blue makeover then use it again for the 4th of July. The best part? This makeover cost me $50. WOOT!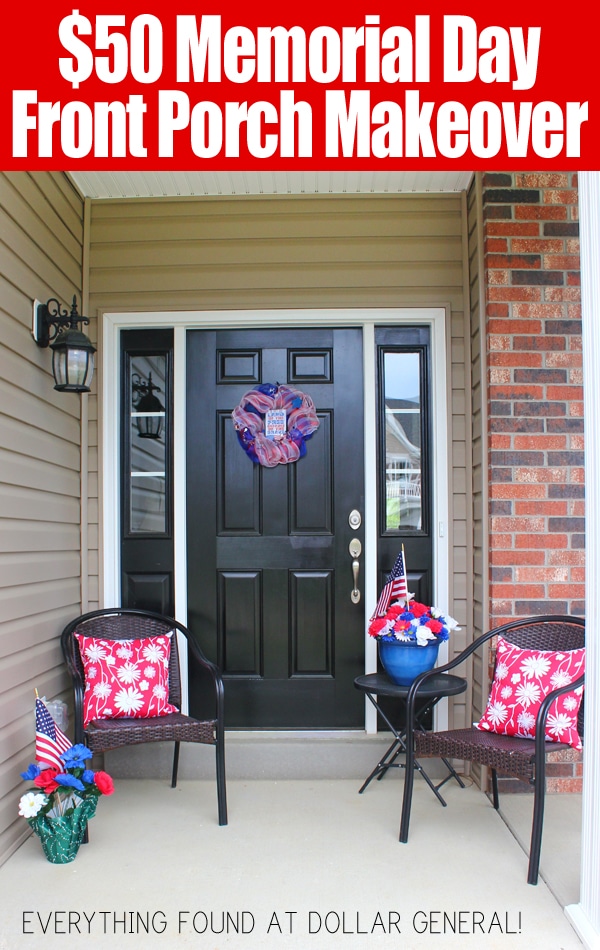 And everything was found at Dollar General (don't you love one-stop shopping?). Well I'm so happy to announce that I'm a new ambassador for Dollar General and couldn't be more excited… mostly because I love to show you guys how to nest for less and prove that you can decorate on a budget.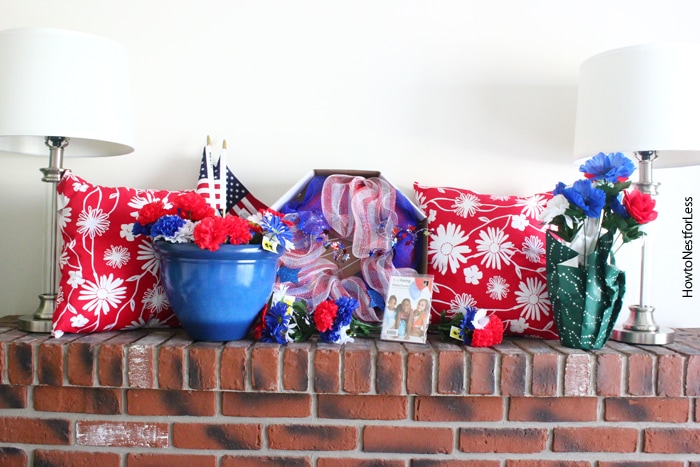 One of my favorite scores from my shopping trip were these red flowered outdoor pillows for $8 each.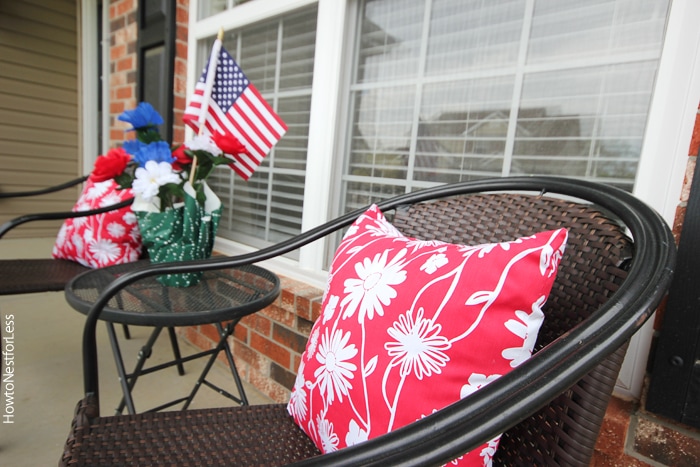 Sitting next to them on our end table is a little red, white and blue flower arrangement. I added a little flag to it for $1.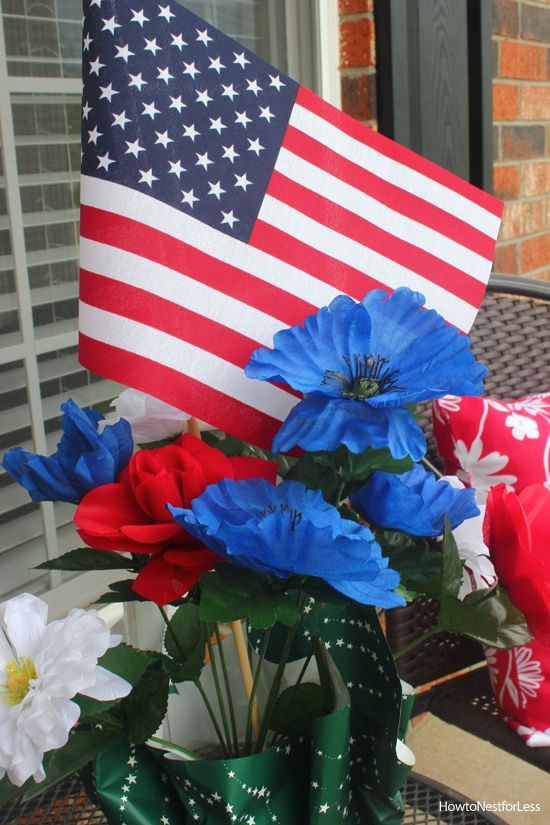 And now my favorite… the mesh wreath. I couldn't believe Dollar General had this for $10, but I decided to add a little something extra to it for Memorial Day so I grabbed a little 4×6 clear frame for $1.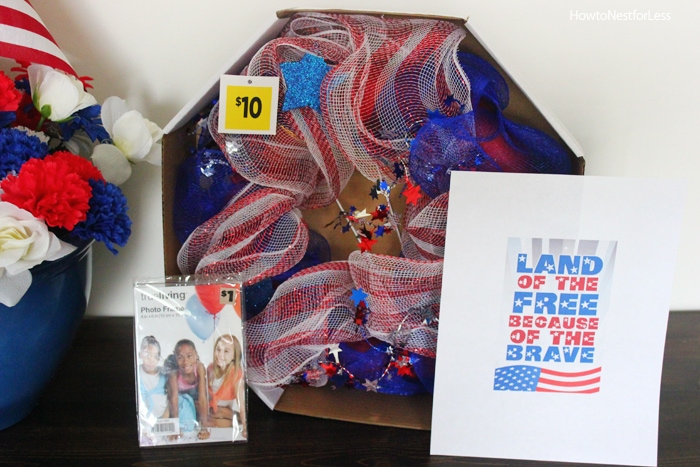 Inside the frame I placed this little printable I made…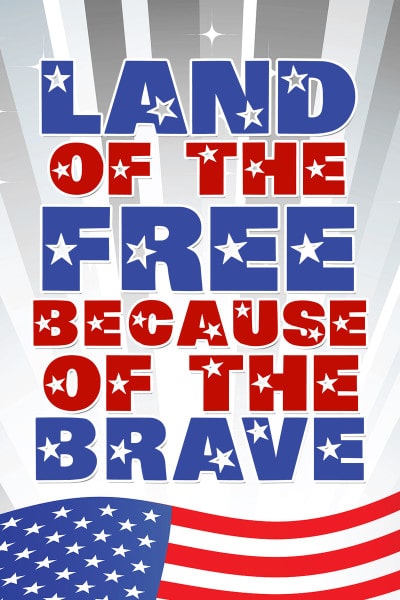 Just right click on the file and save to your desktop.
Print and trim to size (4×6 inches).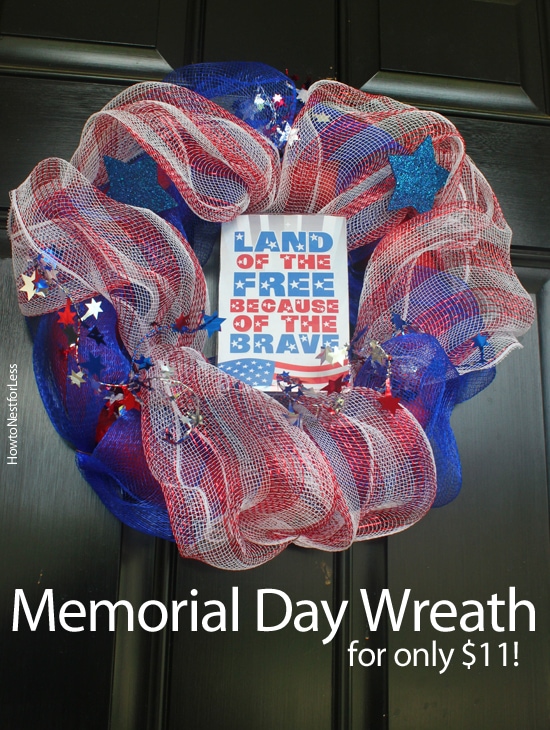 So yeah, $10 plus $1 frame. Not too shabby.
I just used a bunch of hot glue to keep the frame in place.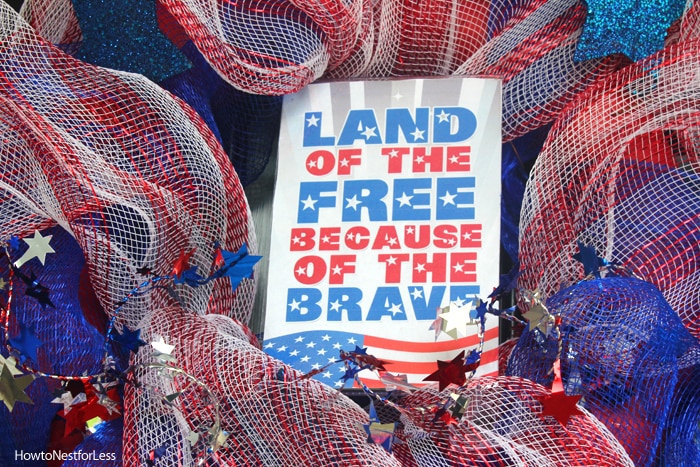 I also grabbed a blue flower pot for $6 and filled it with some patriotic flowers and another $1 flag.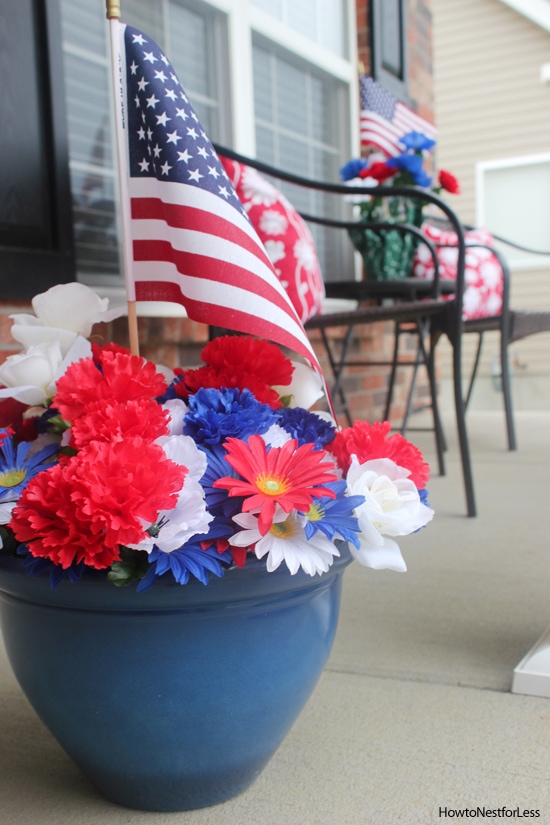 Outdoor pillows: $16
Flower pot: $6
Mesh wreath: $10
Clear photo frame: $1 2 Flags: $2
Patriotic flower arrangement: $5
Red, white and blue flowers: $10
TOTAL $50.
For Memorial Day and 4th of July… woot!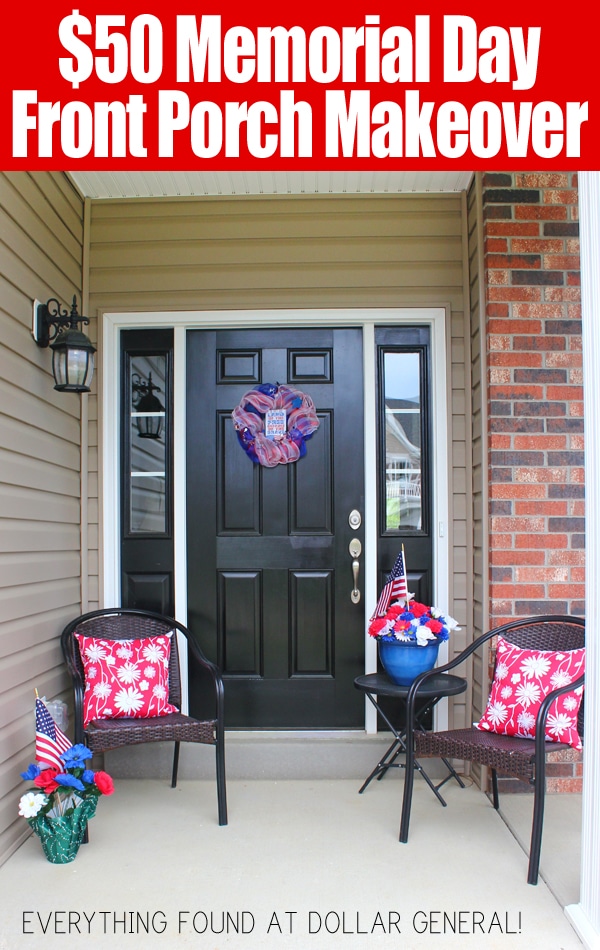 I had a great time shopping at Dollar General and can't wait to see what projects this next year brings as an Ambassador. Just a couple things I wanted to show you that I totally LOVED at my local store…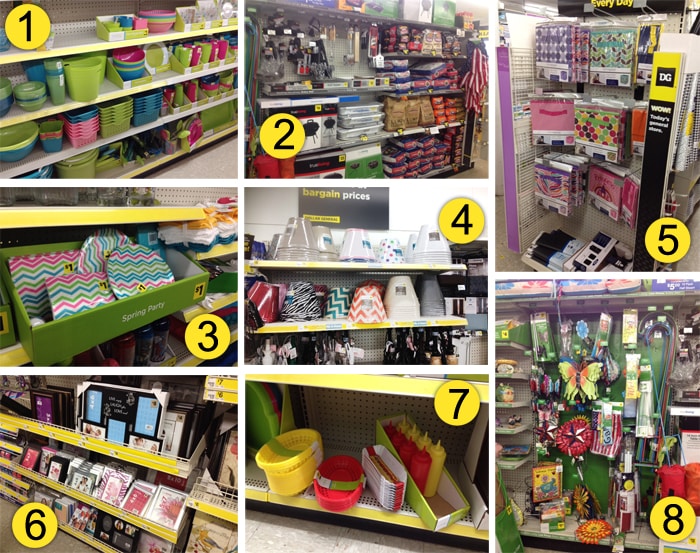 1. Plastic dinnerware, drinkware, platters, and more!
2. TONS of barbecue supplies, even grills and charcoal
3. Cute party supplies… umm hello adorable colorful chevron!
4. Adorable little lamp shades
5. Lots of organizational supplies
6. Photo frames and wall art
7. Hot dog holders and hamburger baskets. Perfect for summer cookouts!
8. Fun garden and outdoor decor
So if you're looking for affordable craft supplies, check out Dollar General!