This post brought to you by Walmart. All opinions are 100% mine.
When most people think slow cooker recipes, they think winter meals. But some of my absolute favorite crockpot recipes are for summer, including this… Slow Cooker Pork Pineapple Tacos!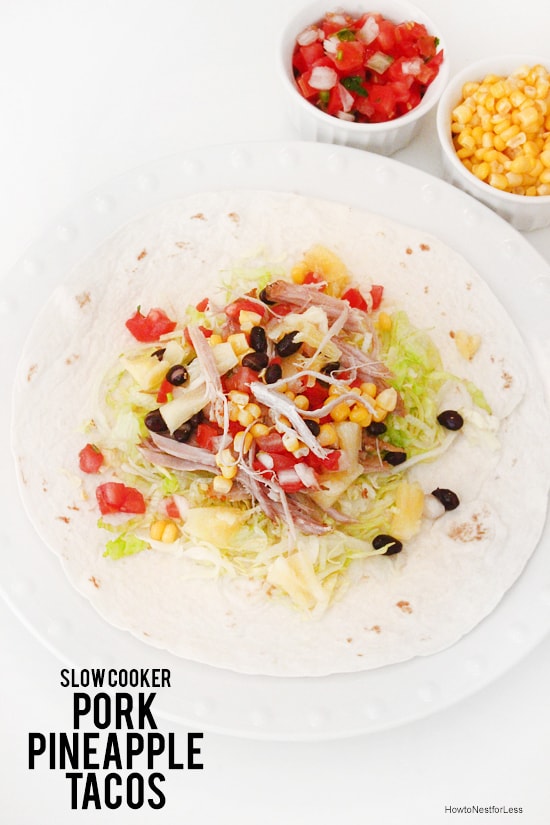 Ingredients:
1.5lb boneless pork shoulder roast
2tsp garlic powder
2tsp chili powder
2tsp onion powder
1/2 cup water
1 tbsp lime juice
8 large tortillas
shredded lettuce
1 can sweet corn
1 can pinto beans
1 can pineapple chunks or tidbits
pico de gallo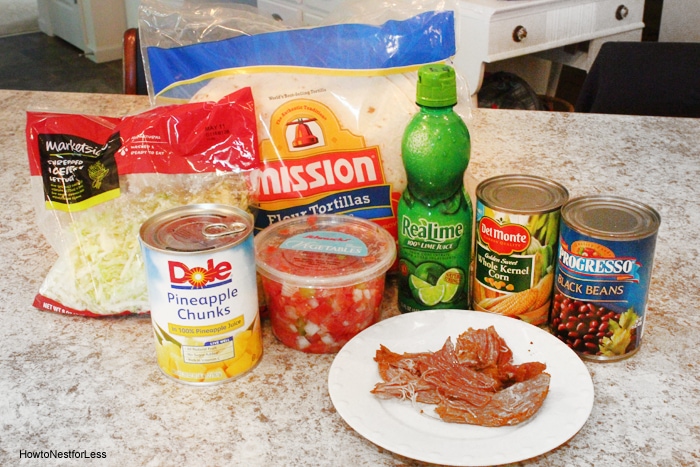 Directions:
Rub the onion powder, chili powder and garlic powder into the pork shoulder. Trim any extra fat from the meat. Place into slow cooker (I purchased mine from the BELLA Linea Collection sold exclusively at Walmart). Cook on low for about 8 to 10 hours, or on high for 4-5 hours.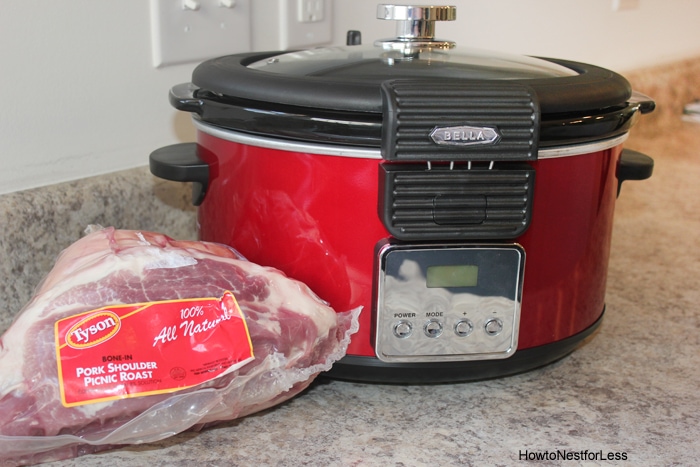 When done, remove the meat from your slow cooker and shred pork using forks. Place in bowl and sprinkle with lime juice.
On each tortilla, place a scoop of shredded lettuce, chopped pineapple, pico de gallo, corn and pinto beans.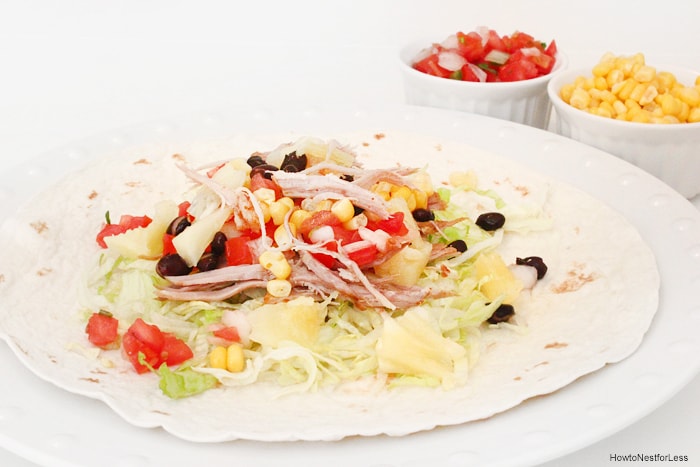 I'm telling you, these will be a HUGE hit with the family. And the pork from the slow cooker is definitely the way to go, especially for a working mom like me!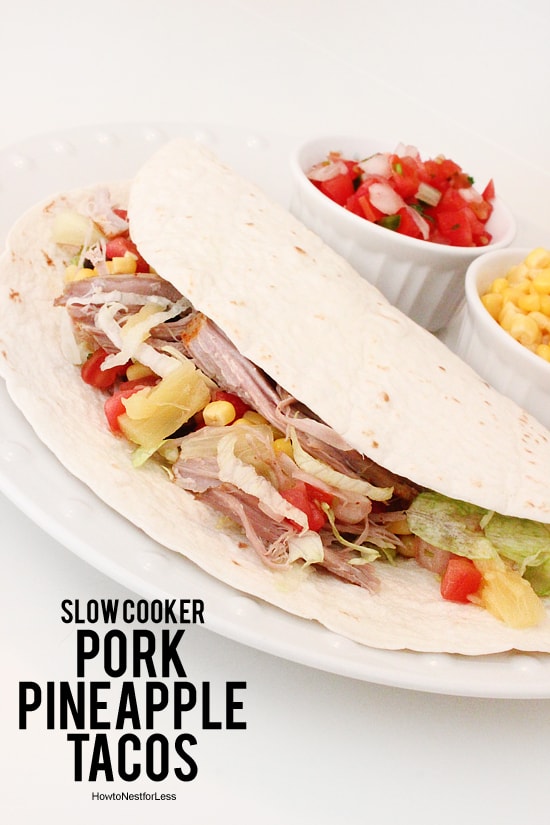 Along with the programmable slow cooker, the BELLA® Line Collection also includes a 12 cup programmable coffee maker, a 2-slice toaster, a long slot 4-slice toaster, and a sport rocket blender. The entire collection is available in 8 colors (LOVE that since it actually looks good sitting on your counter!) and is sold exclusively at Walmart.
Hope you enjoy!