As you all know, I'm trying to "nest for less" by revamping my house on a budget. Last week I got a new kitchen stone backsplash for around $350 in materials and I'm in LOVE.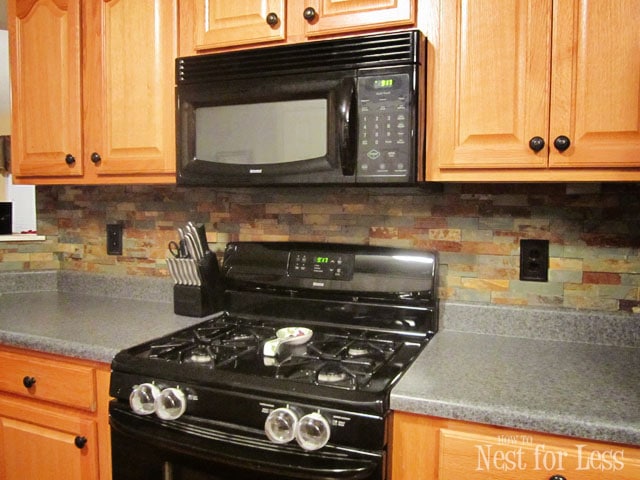 Now to continue with my kitchen transformation we've added crown molding to the top of the cabinets. We just had plain oak builder grade cabinets and thought they could use a little sprucing. So here's the before…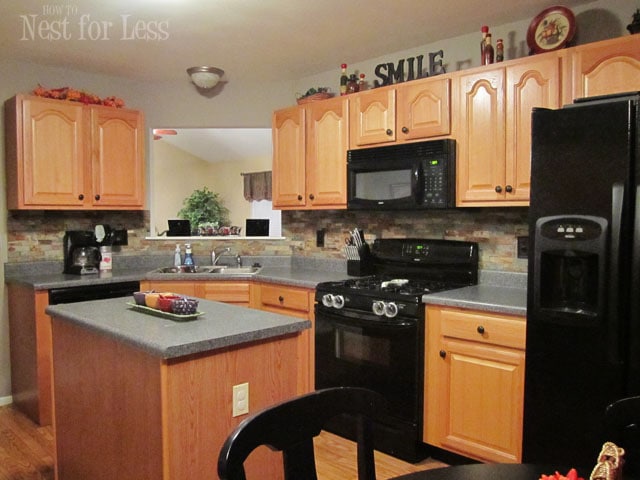 We were lucky to find faux oak crown molding from Lowe's for a little over $10 for an 8ft section…and it matched our cabinets PERFECTLY!!
I had my neighbor install the crown molding since that's a little outta my range. So here's some after shots!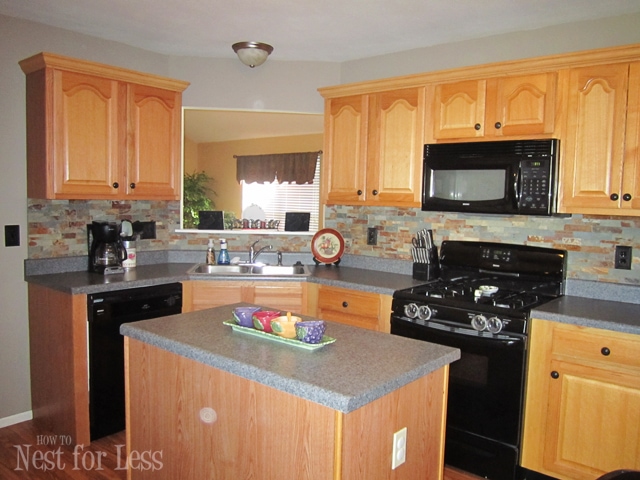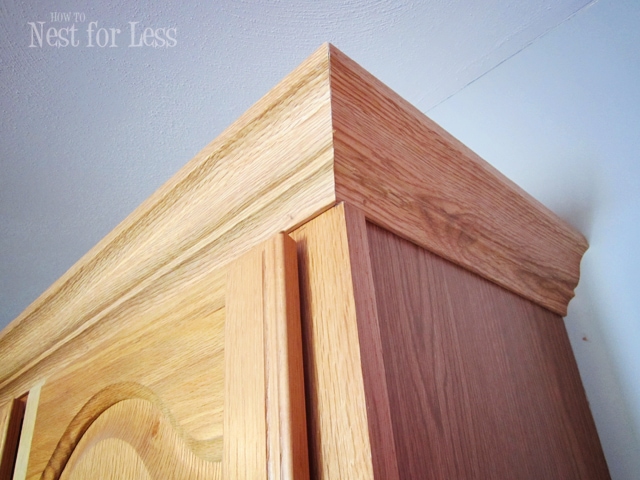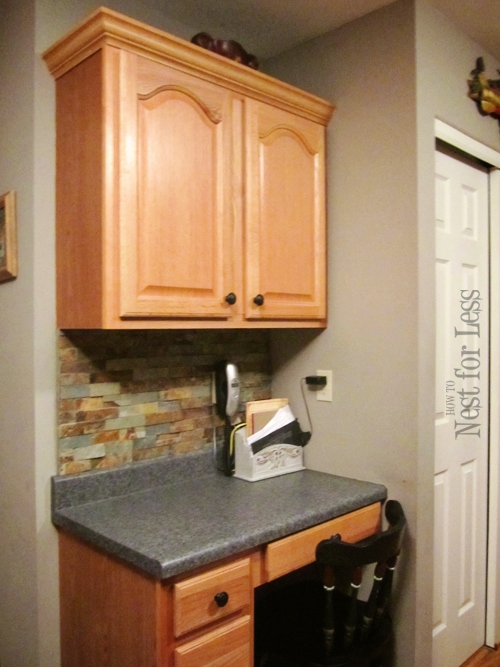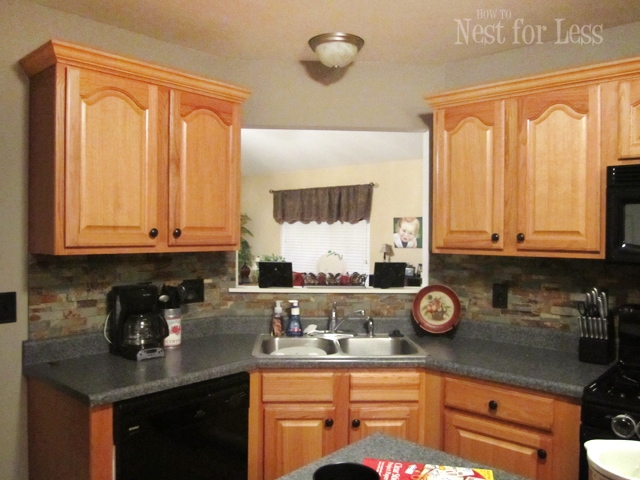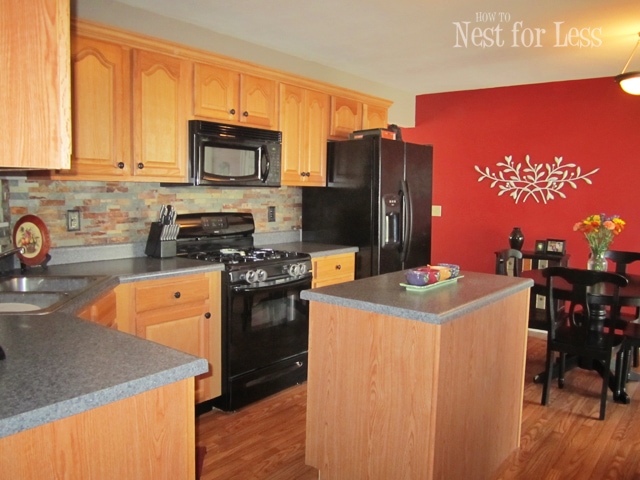 Maybe not a huge transformation for some, but I love the height it adds to the cabinets! Plus I removed the decor from above for now and everything seems crisp and clean. So here again is before and after.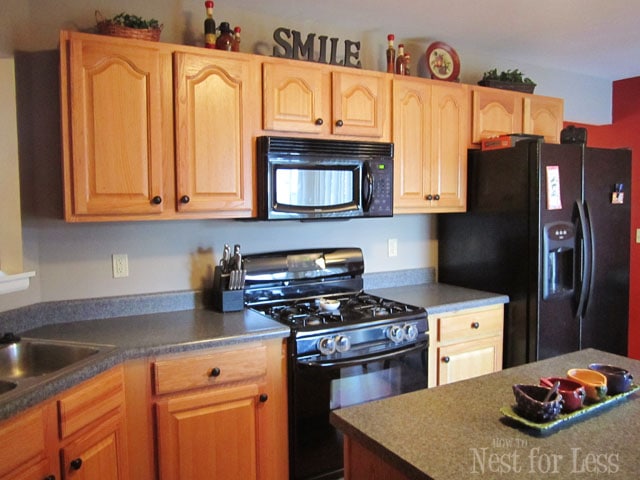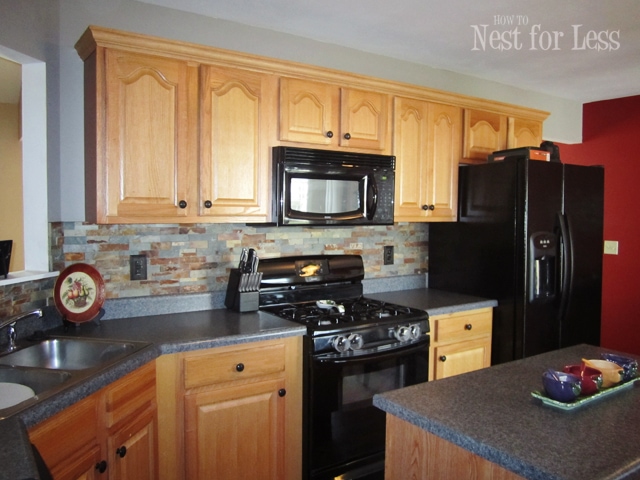 We only needed 4 boards of the 8ft pieces of crown molding, YAHOO! At about $10 for each board plus another $10 for some putty. Talk about a cheap makeover!