Here again are a couple of my favorite projects I found this week while flipping through the DIY blog websites. These people have totally inspired me and want me to get out my paint brush (or sewing machine, oven mitt, and anything else crafty)!
First up are these retro pillows from A Little Knick Knack! I love the mixture of the canvas fabric with the antique French decals. And A Little Knick Knack is actually GIVING AWAY two of these pillows! Click here for more information.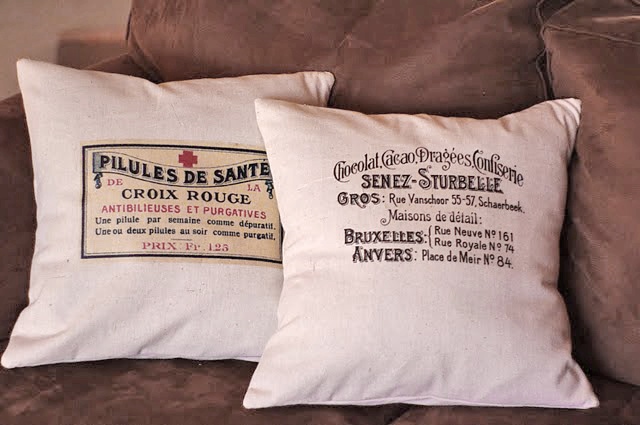 Next up is this adorable little school desk from Johnny in a Dress. What a cool thrift store find for $5! And love the transformation with the light blue paint against the black chalkboard desk top!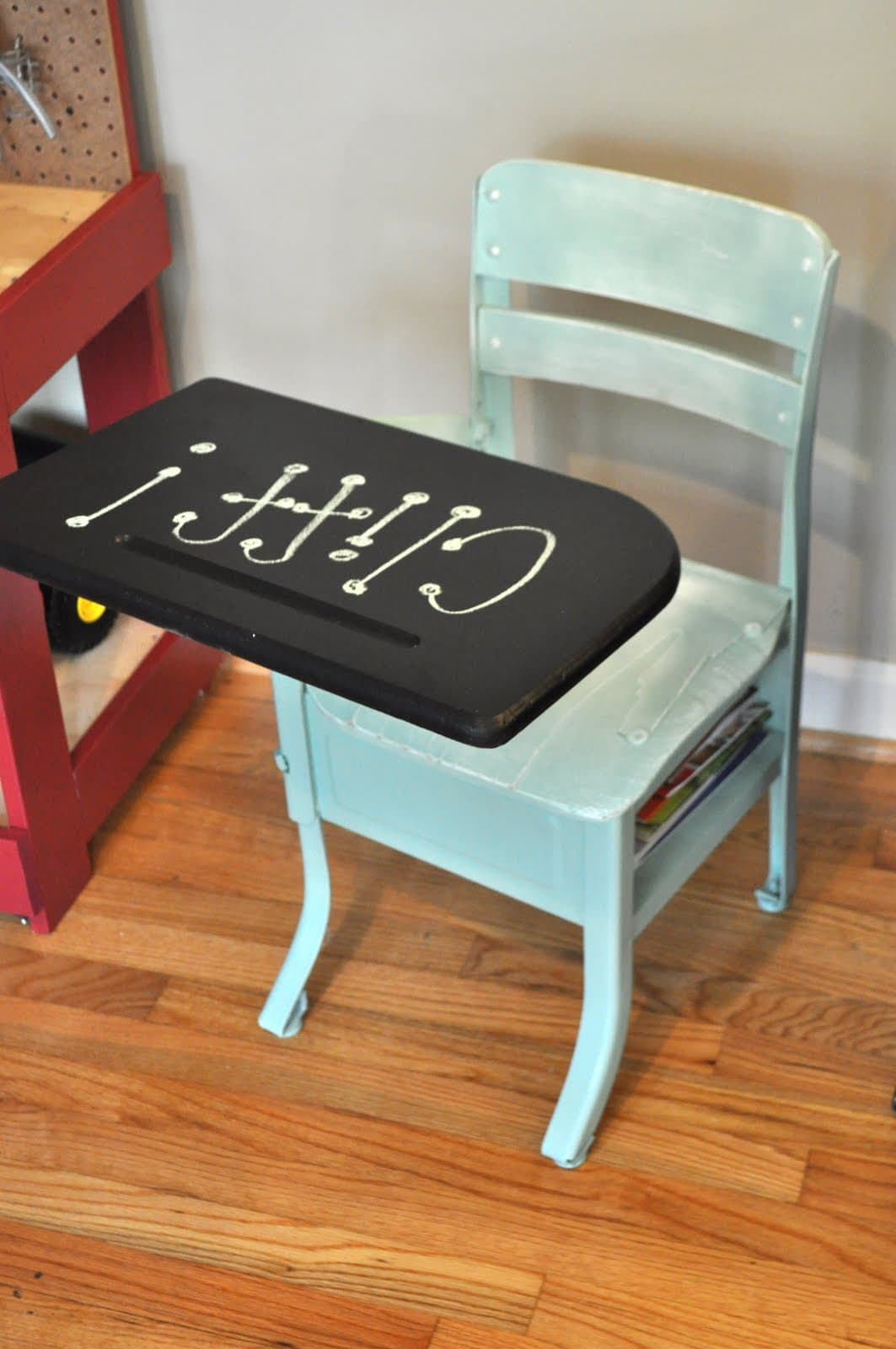 Now on to some food…. Holy smokes! Can you believe this chocolate chip cookie cake with ice cream? The Gunny Sack gives you great step-by-step directions. Wouldn't this be awesome for your 4th of July festivities?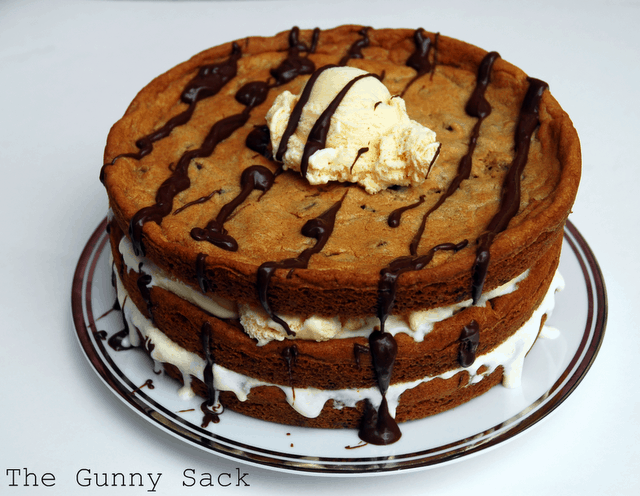 Speaking of the holiday weekend… This red, white and blue denim wreath from MM Scrap Shoppe is stunning! Who knew burlap could be so chic?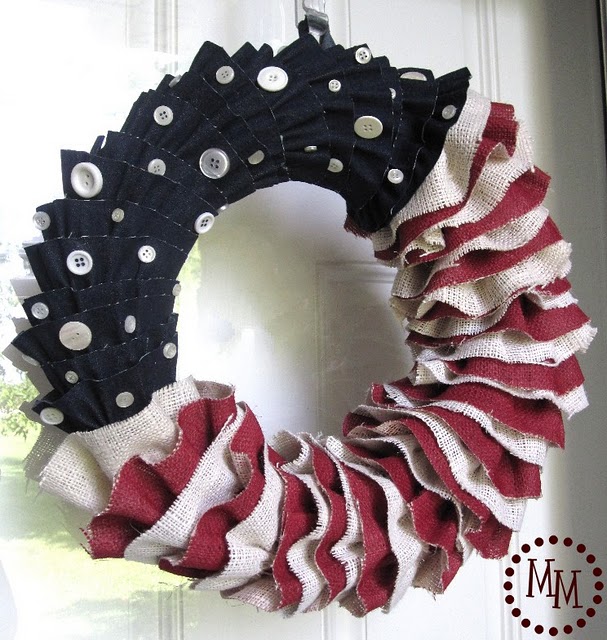 Next up is this cool chevron stripe dresser from A Step in the Journey. Chevron patterns are so popular right now, and A Step in the Journey gives you a great how-to lesson on completing this modern look.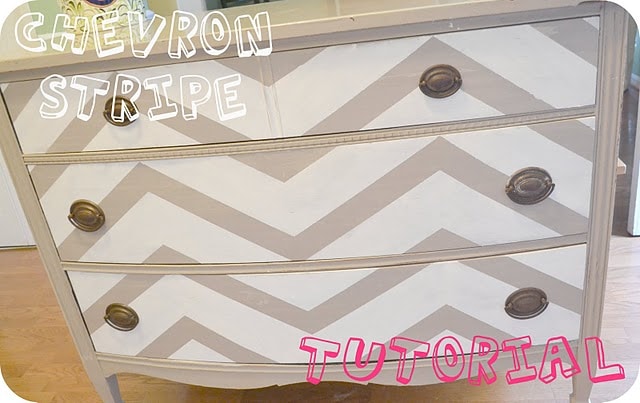 Last but not least are these incredible decorating accents from Buttons and Badges. You can find her Etsy shop here. Can you believe that a collection of 25 buttons are only $7.50? You can either get a button pin back or with a flat panel back. I have so many ideas running through my head for these!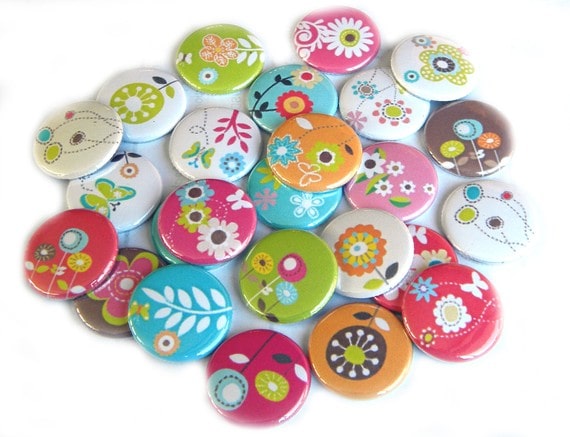 OK, I'm sure you can understand why these were my favorite finds of the week! And I definitely have something for everyone: cooking, crafts, furniture and home decor. Next week is kinda crazy with the holiday, but I'll have some cool new projects to showcase before I leave on vacation next Friday for sunny Florida with my entire family!