On Monday I showed you guys my newly painted laundry room cabinets. Seriously, I'm still drooling over them. I was completely nervous about painting them but absolutely LOVE how they turned out!
Well since that part of my to do list was complete, it was time to turn my attention to the white walls. I chose Collonade Gray since I thought it would go nicely with my Belmonte Granite laminate countertops and our vinyl flooring.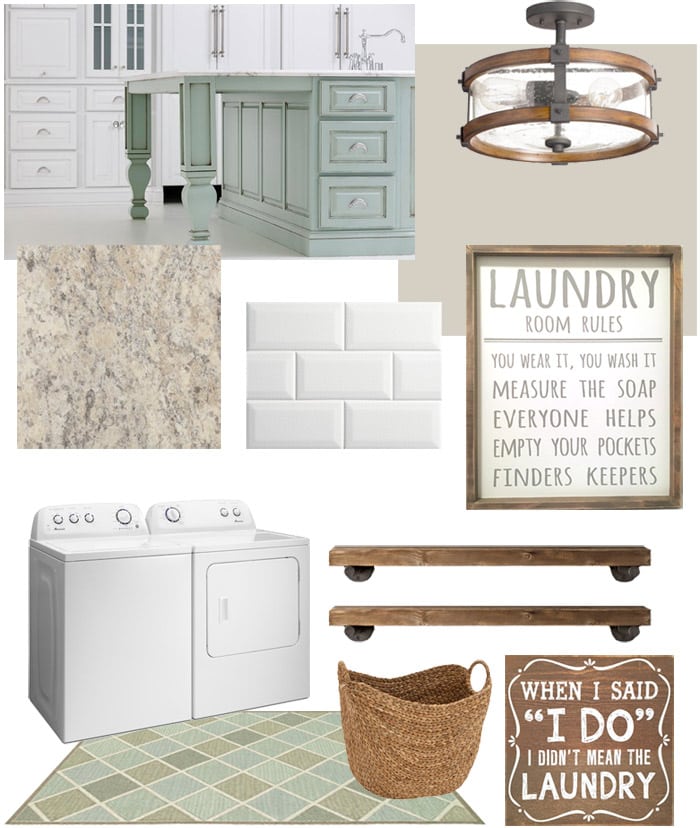 I patched up all of the drywall and got to work taping. Since I already had painted my cabinets by time I was ready to tape the walls I wanted to make sure the paint wasn't going to peel. I've used FrogTape® brand painter's tape a couple times in the past and really trust it.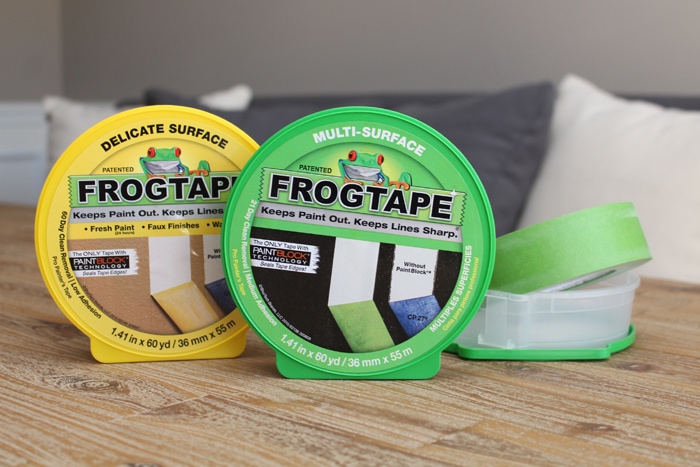 FrogTape® is the only painting tape treated with patented PaintBlock® Technology so it keeps the lines really sharp and doesn't let the paint bleed underneath. PaintBlock® reacts with the water in latex paint and instantly gels to form a barrier against paint bleed giving you the sharpest paint lines possible. If you remember, it's how I got the perfect vertical stripes in my old craft room!
Well our laundry room is pretty small and we have 9ft ceilings so it's really awkward to get a ladder in there. So of course I made Ben tape most of the laundry room… I knew my 6'4 husband would come in handy someday.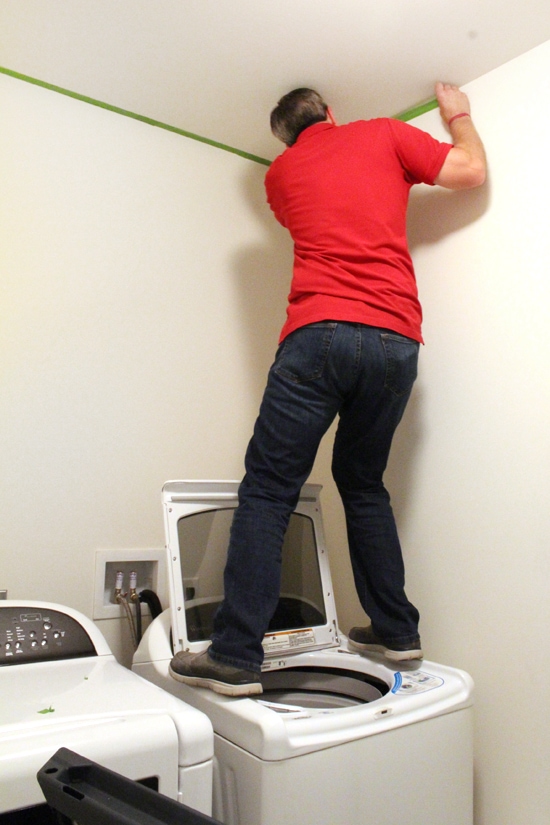 In no time at all we were taped and ready to paint!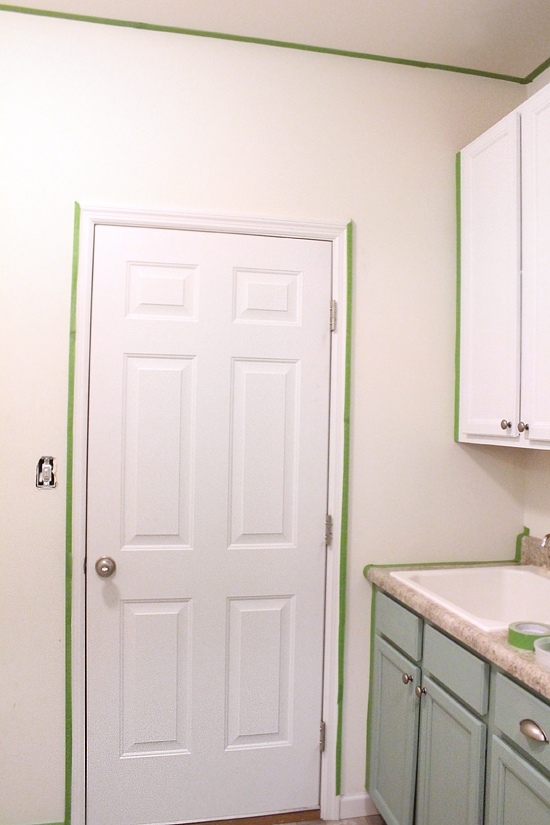 I always do the edging first, working my way around the edges of the room. I have to say, oftentimes I get lazy and edge without taping and it looks awful, especially when I'm trying to reach those hard to get spaces. Taping might take time and patience, but trust me… IT IS WORTH IT.
Just look at those crisp, clean lines!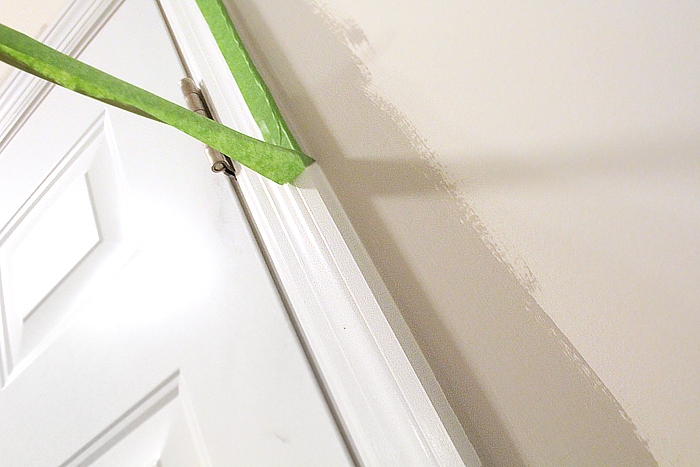 I peeled the tape while the paint was still a little wet and then worked on filling in the gaps with my roller. I've done this routine so many times now that I can paint an entire room in under 3 hours!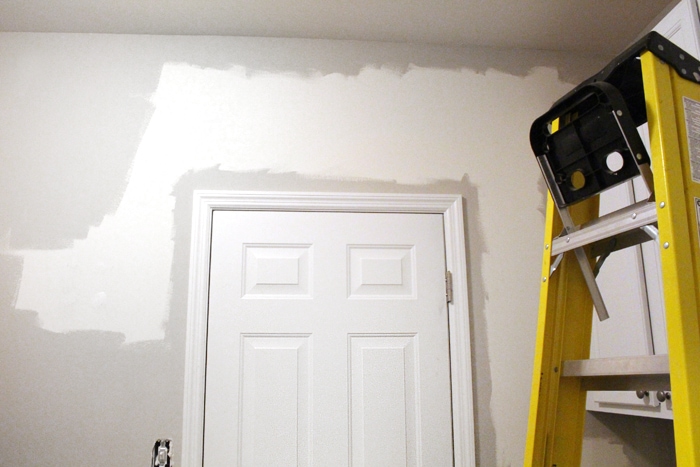 And I'm totally crushing on the final look!
Love how the gray color works with my countertops and the cabinets.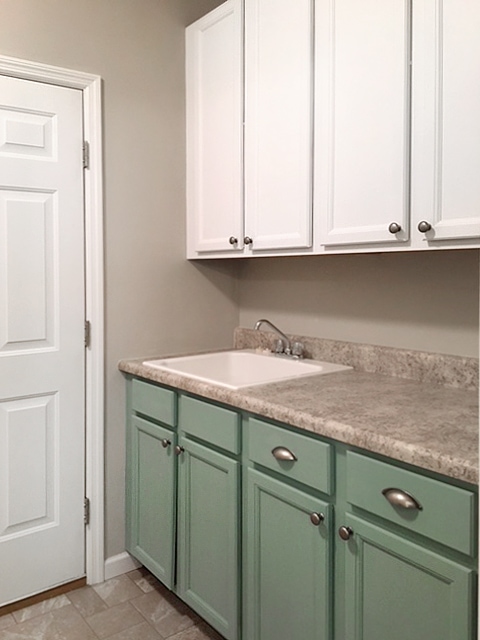 And the crisp white from the washer & dryer and trimwork balance the room really well too.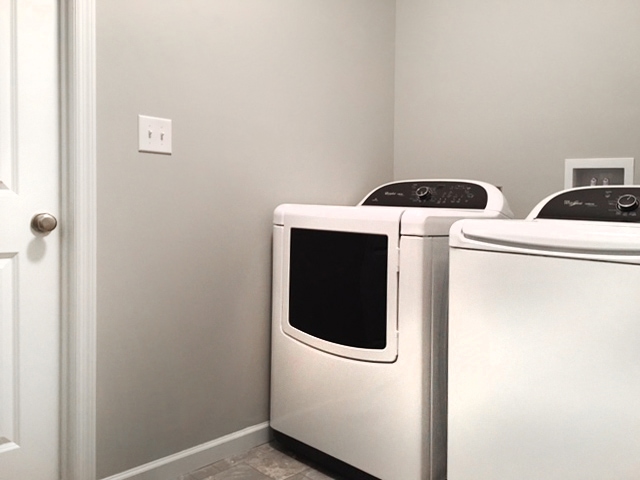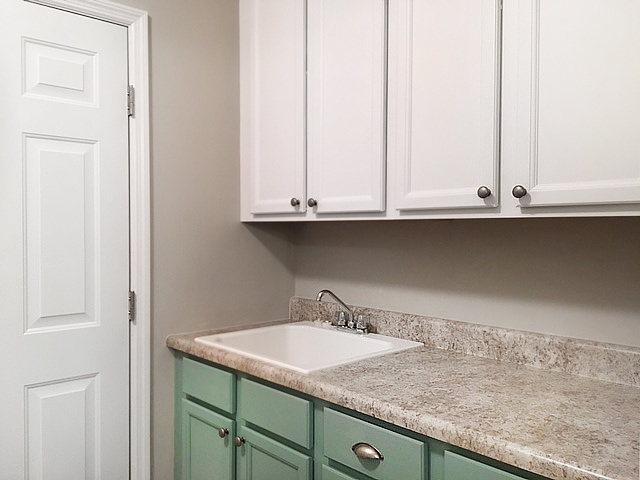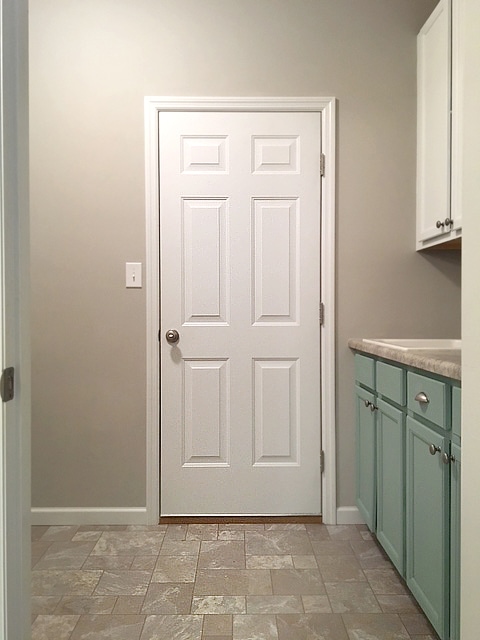 So now it's time to finish the rest of the laundry room! I still need to building some shelves for above the washer & dryer, add a backsplash above the sink, hang some hooks, and accessorize. Stay tuned for the final look!
And if you want to learn more view their amazing Pinterest boards by checking out FrogTape® painting inspiration.