A couple weeks ago I showed you guys the mood board for my laundry room with painted laundry room cabinets. And I'm happy to say I actually made some progress in the room last week. In case you forget, here's the room inspiration.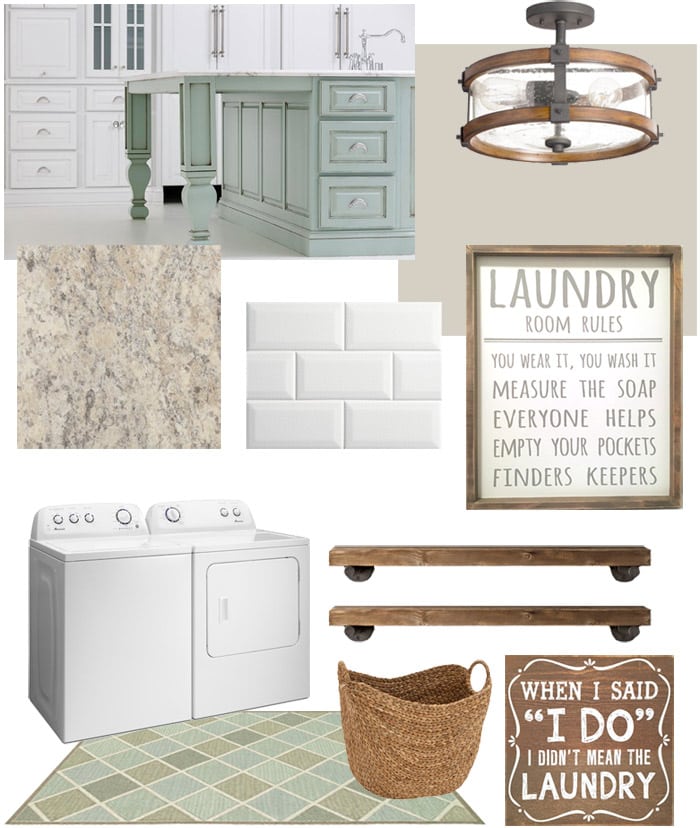 Well here's what the laundry room cabinets
looked like when we first moved into the home…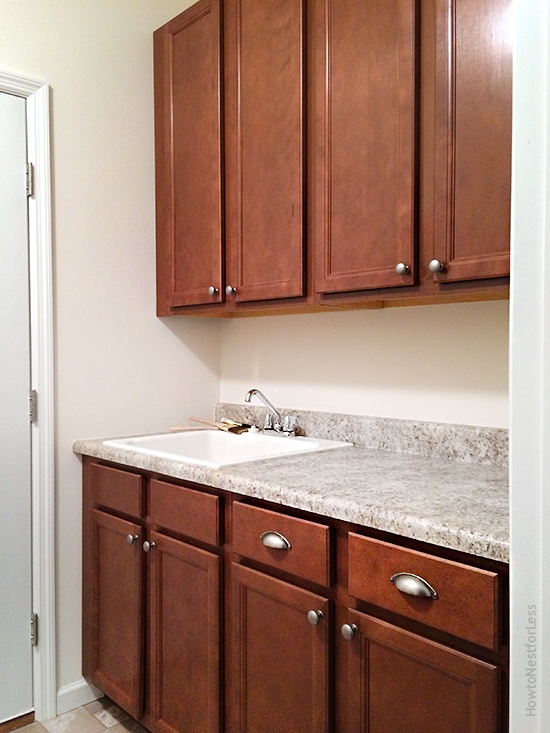 And here's what they look like now!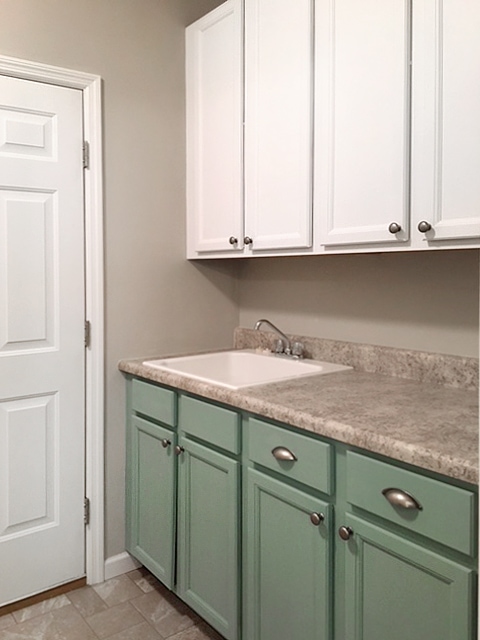 Yep, I'm pretty obsessed with them!
And here' the view side by side…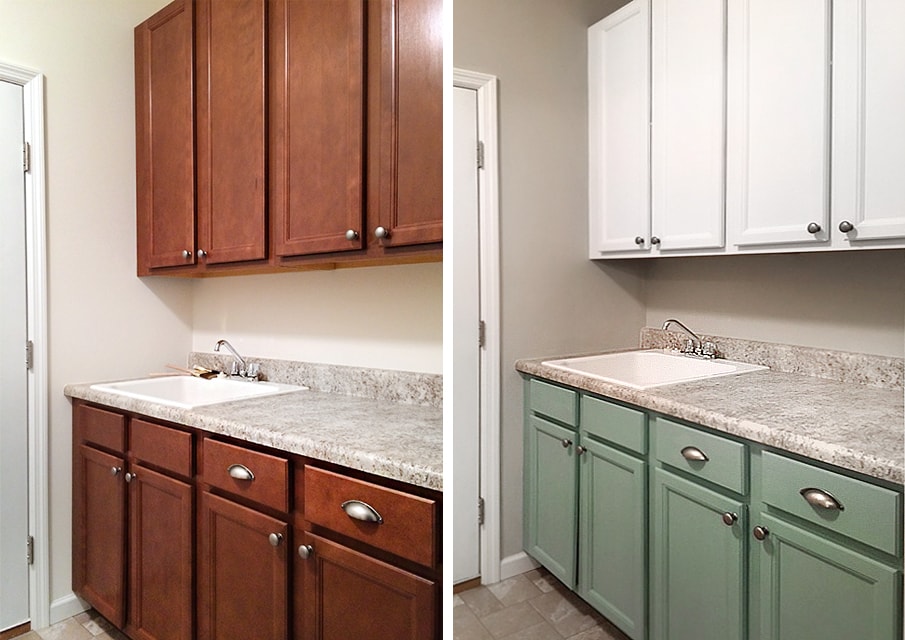 So if you're wondering about the paint colors I used Amy Howard at Home One Step paint. I fell in love with this paint line last year when I attended a workshop of hers in Memphis, TN.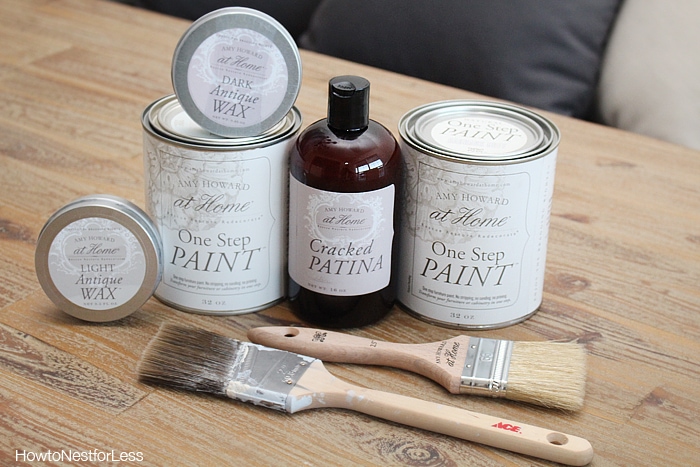 Painted Laundry Room Cabinet Color Choices
I used Ballet White for the top laundry room cabinets and Barefoot in the Park for the bottom laundry room cabinets.
Seriously LOVE the greenish blue color!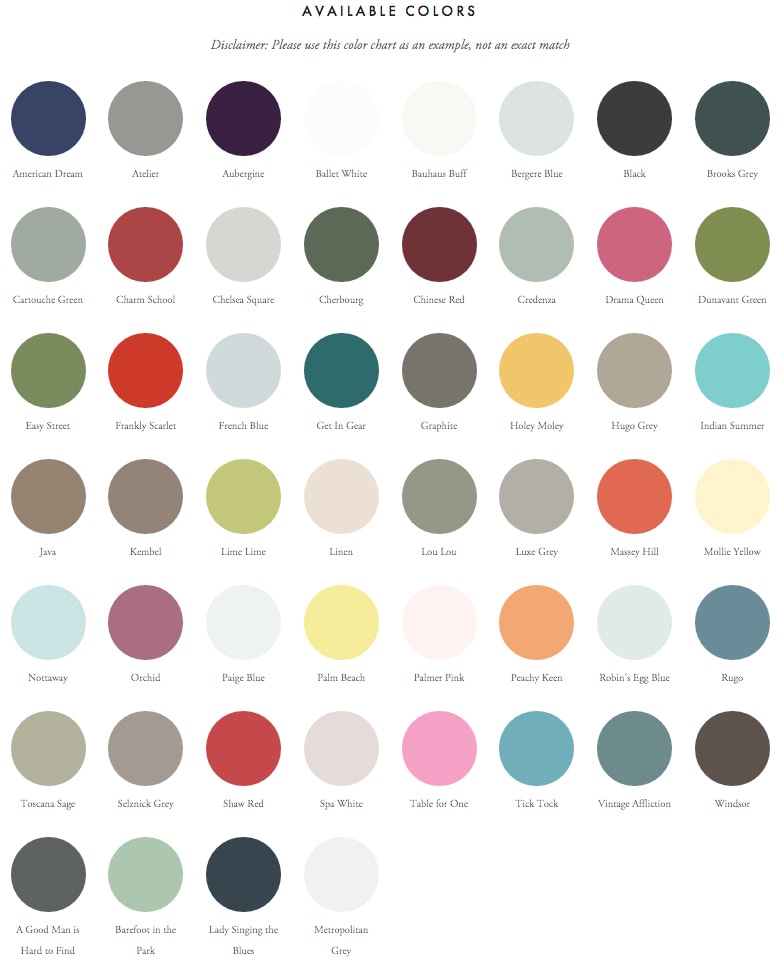 And if you remember I used Nottoway in Ellie's bedroom.
Seriously the Amy Howard line has the BEST colors!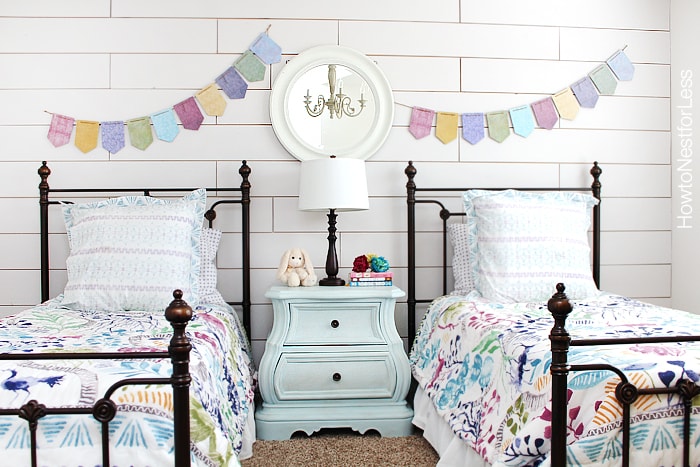 So back to the laundry room cabinets…
I did two coats on each cabinet and I didn't even take them off the hinges when I painted them. Yes, I'm that lazy. But you know what, they look great and I had no drip marks. Seriously this paint is amazing.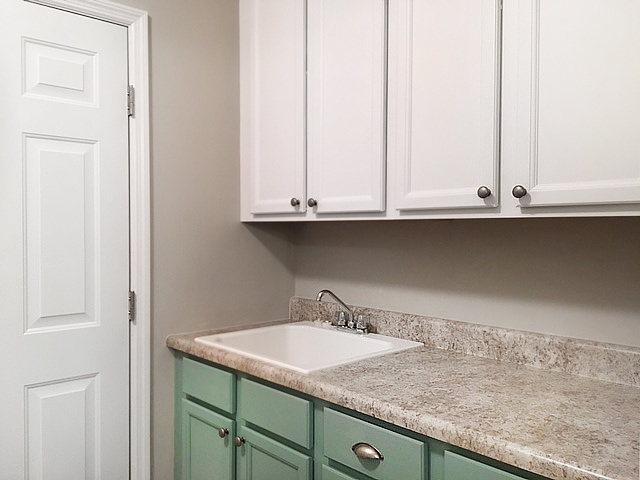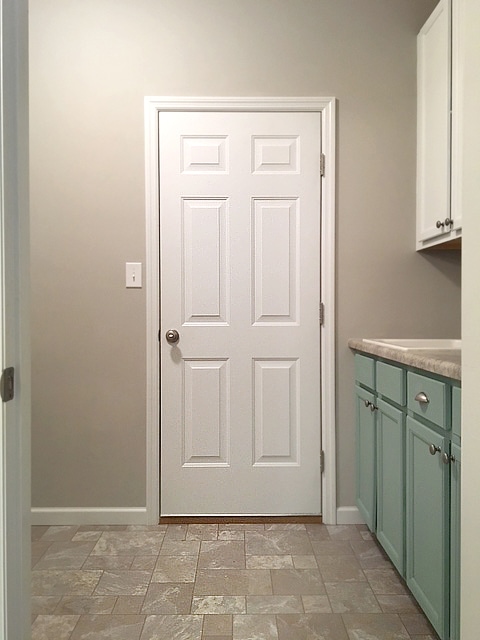 I still need to find a backsplash. I was first thinking about a white subway tile but now I'm eyeing a stone backsplash with lots of grays in it. Might go well with the natural woods I want to bring into the room.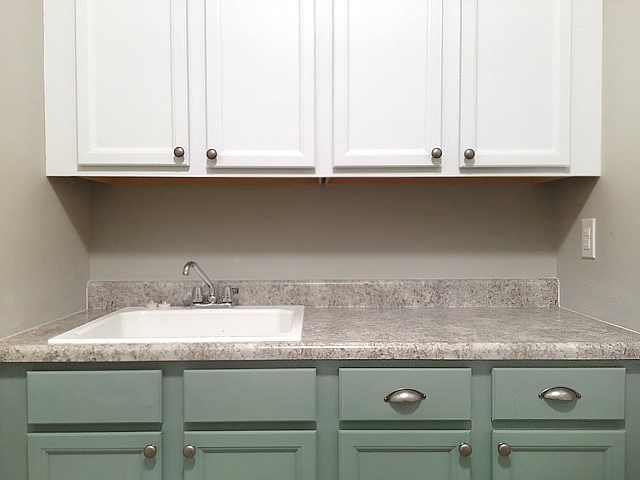 The laundry room sits between the garage and the kitchen so it's our main access to the home everyday. To say I want this space clean and organized is an understatement!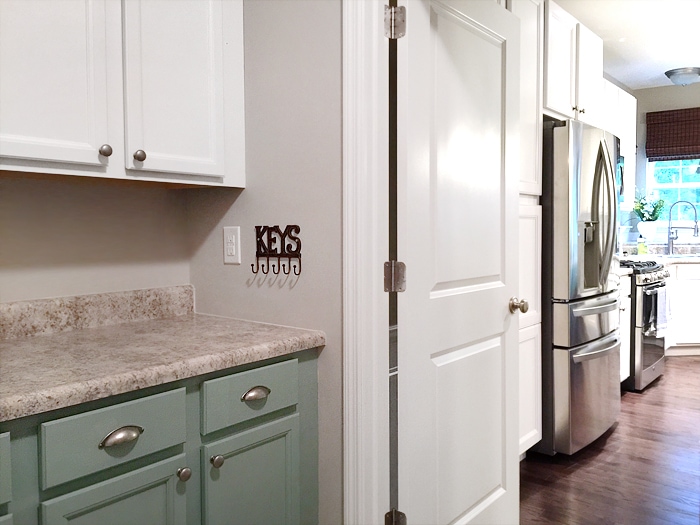 I know it's just a coat of paint but this doesn't even feel like the same laundry room anymore. The paint made such a difference! Can't wait until I get the rest of the space completed so I can show you the full makeover!