This past Christmas I gave my mom the gift of organization. Three gifts really: a pantry makeover in January, cabinet organization in February, and a laundry room makeover in March.
So before the blizzard of 2014 hit, I got in the first makeover… HER PANTRY!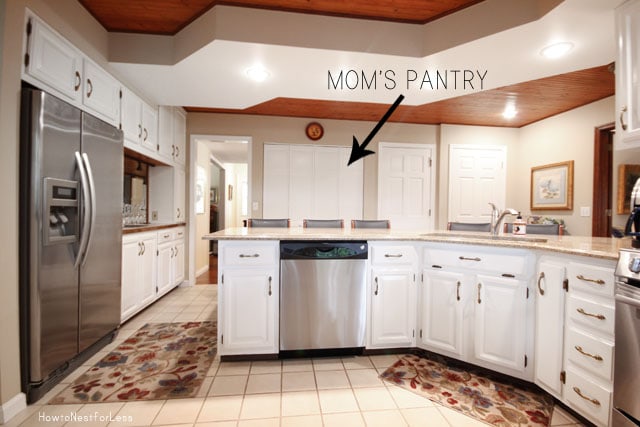 My mom has a small folding door pantry in her kitchen behind the counter (you might remember the layout from when I painted her kitchen cabinets last year).
Well what's behind those doors wasn't so pretty…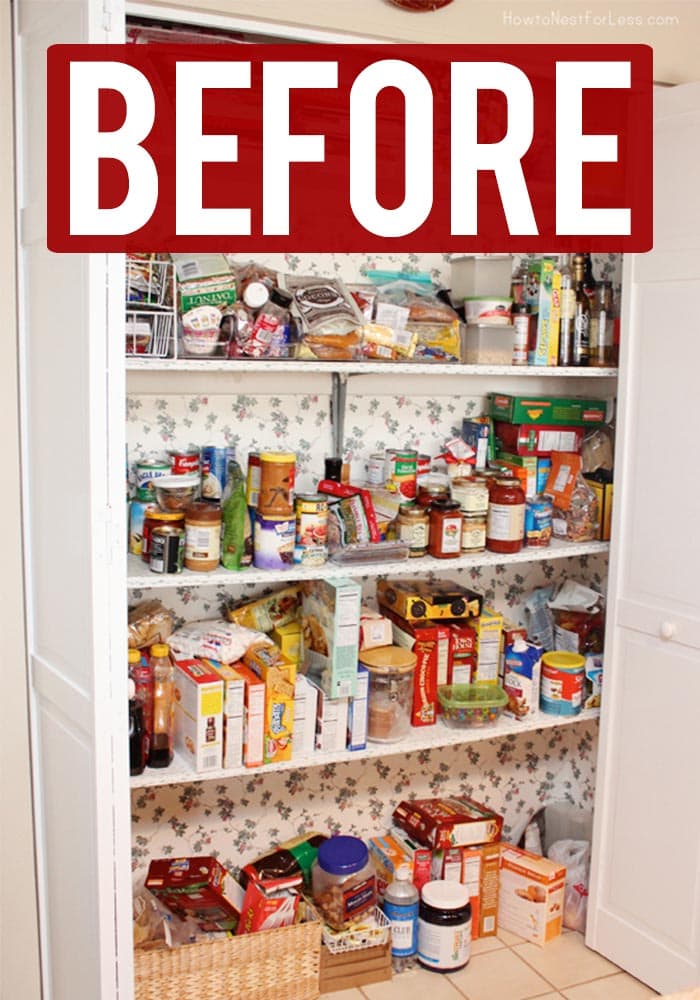 But after a couple hours and the purchase of some new baskets and bins, I turned her pantry into this…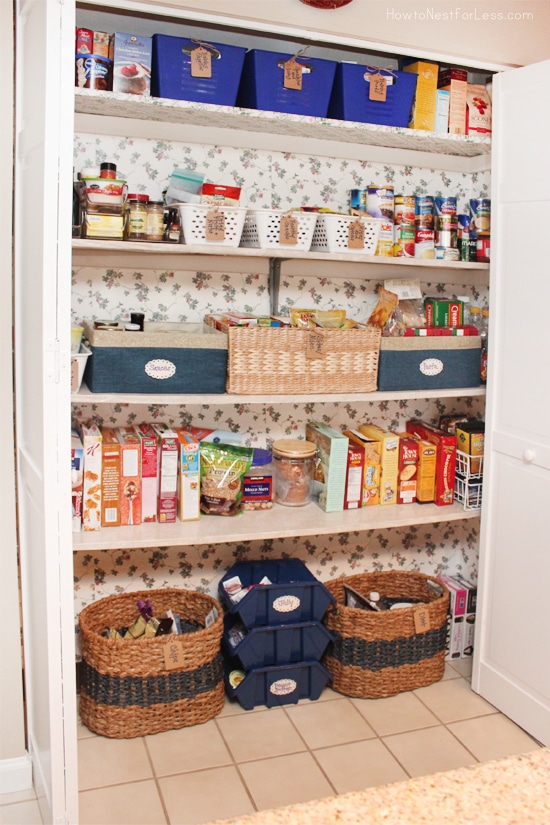 To begin this project I had to empty everything out of her pantry. Good thing she has a lot of counter space. Yeah, I couldn't believe how much food she had shoved in that little pantry space.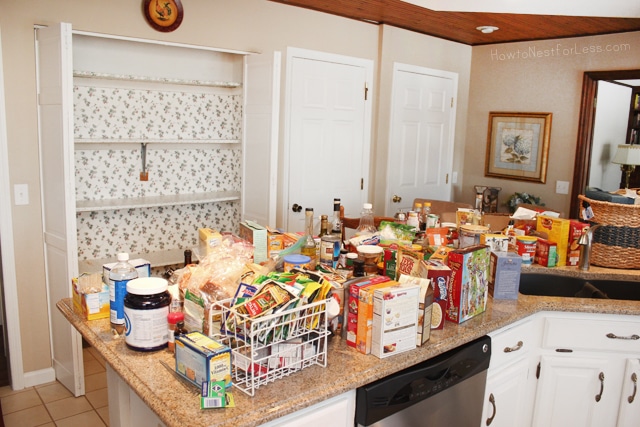 Once I washed and vacuumed out the pantry it was time to reline the shelves with new contact paper that I purchased from the local discount store.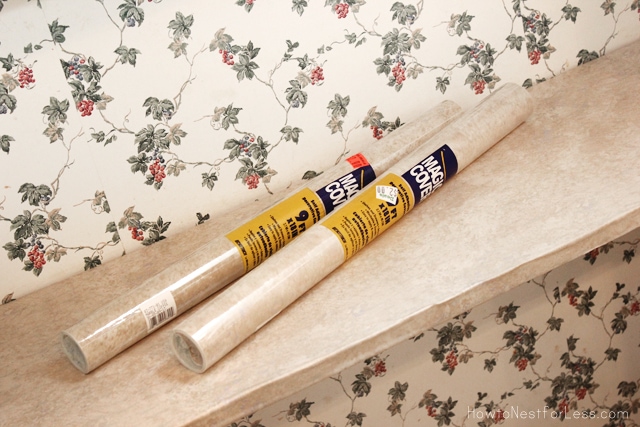 Then I was ready to put back all of the food and start organizing.
Easy before & after, huh?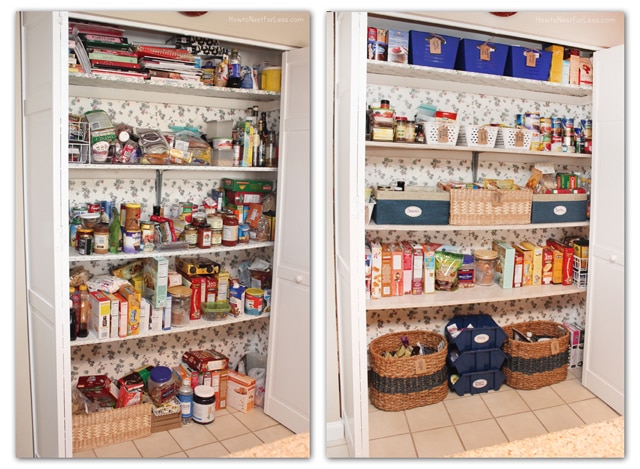 I organized as I placed things back in her pantry, trying to keep to a zone system.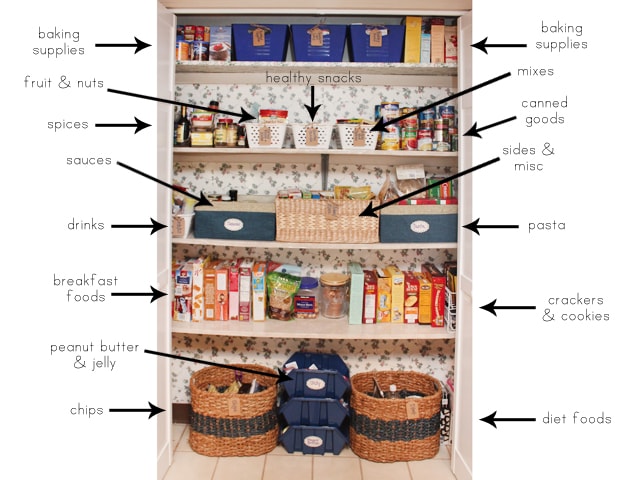 Most of the bins I purchased from the Dollar Store.
And the tags were from Michael's in the clearance section.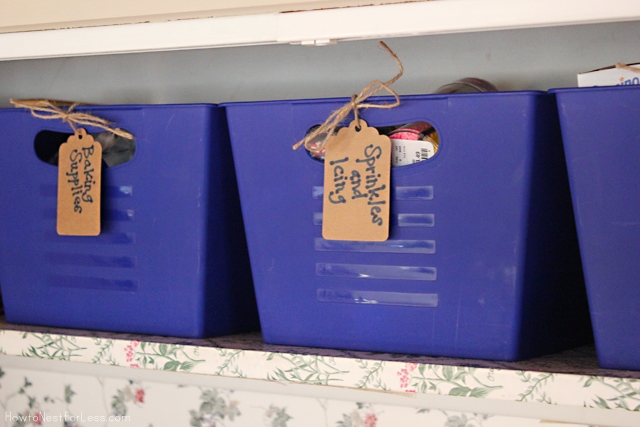 I like the use of labels and tags as a quick way to see where everything is.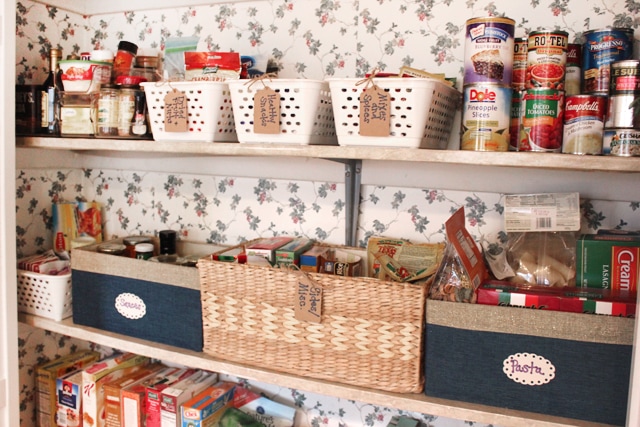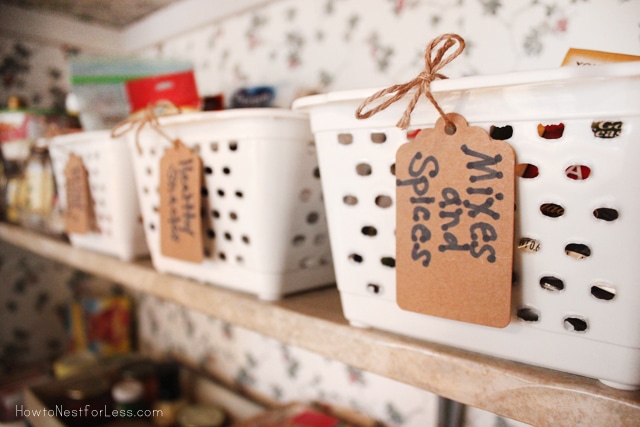 The larger baskets at the bottom are now used for chips and diet foods (purchased from Michael's at 50% off). And the middle blue stackable containers from the Dollar Store are filled with little packs of peanut butter and jelly for lunches. I love how my mom buys the restaurant-style packs to help count calories and control your portions (you can get them from Amazon here
).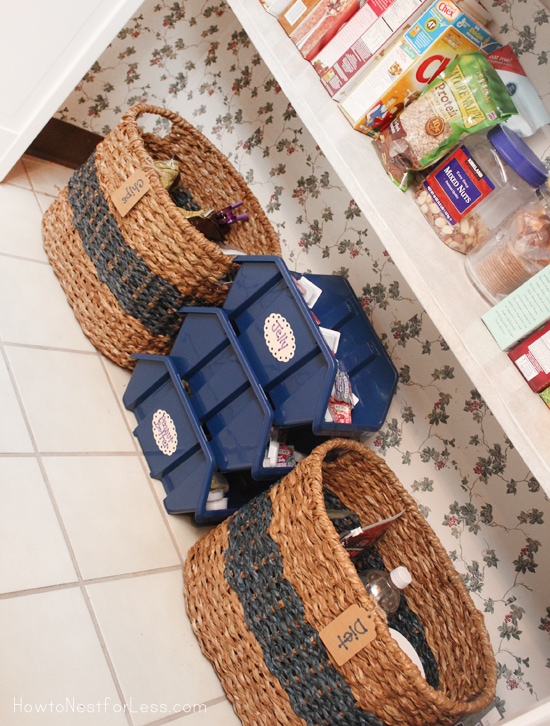 I might go back in the near future to add another small shelf to give her just a little more storage, and maybe I should cover that old flowered wallpaper, but overall I'm thinking this organized pantry is pretty practical and well… pretty.