With the holiday season and well… only being in the new house for 4 weeks, we haven't gotten too much accomplished around the new place.
Well, I did create a workshop in my basement…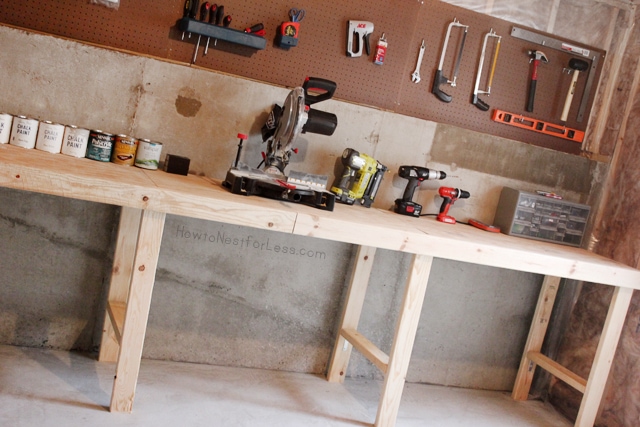 and painted the hearth room…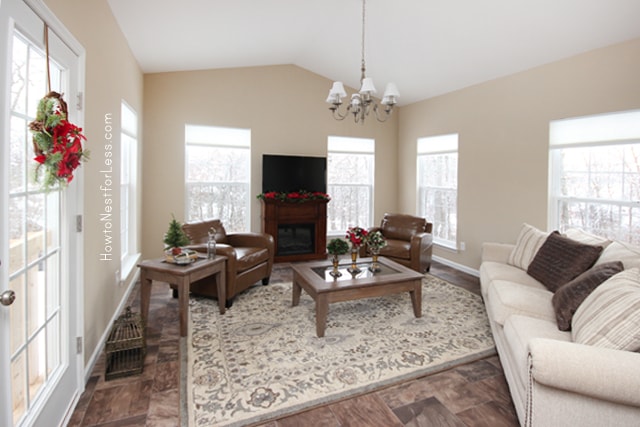 but besides that I'm trying to wrap my head around things now that we're past the holiday season. I'm mostly thinking "hmm, where to start".
But I did buy some new consoles to flank the fireplace in our great room.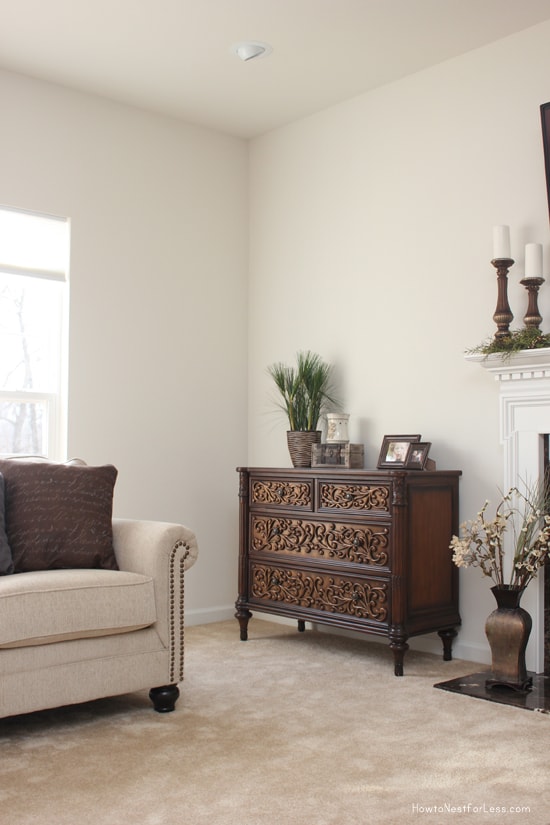 And I have to say I'm so head over heels in love with them. The gold details in the raised scrollwork is exactly what I was looking for in this room.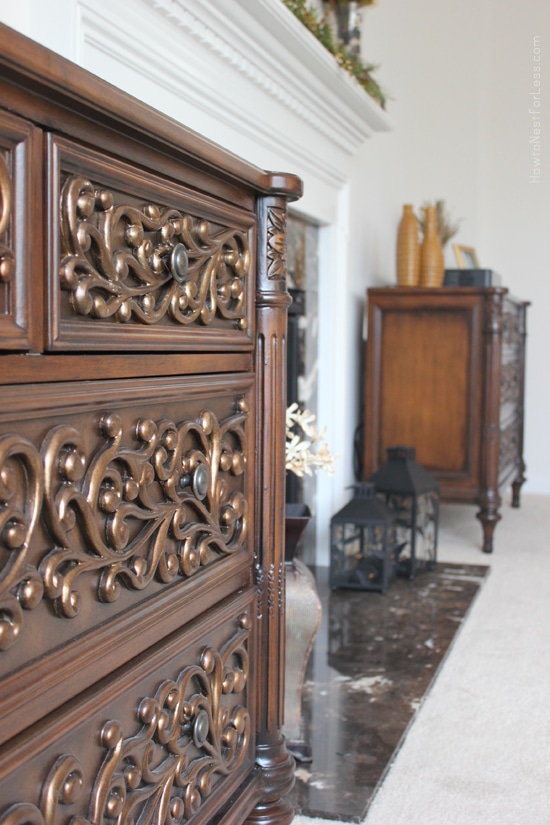 And then I saw them, browsing through the Joss & Main app on my iPhone late one night. The tables I had just purchased the day before at a local shop as a Top Trend for 2014. Wait… what? I'm on trend for once? Oh, and let's say I got mine for a lot less than what they advertised. Plus no shipping costs. Woot!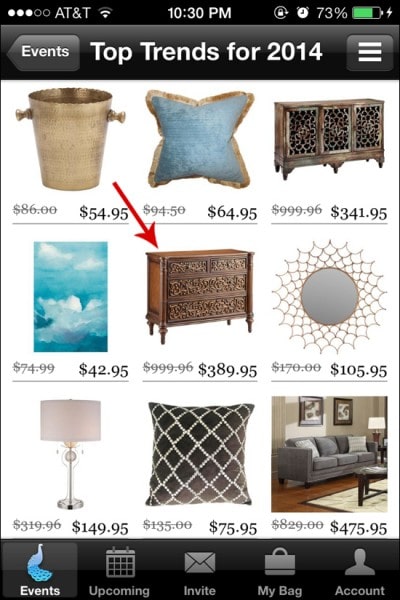 We also got our breakfast room table delivered last week. I'm über excited since it extends to 8ft, great for when we entertain. Now I just need to get the chairs (they are on backorder until mid January).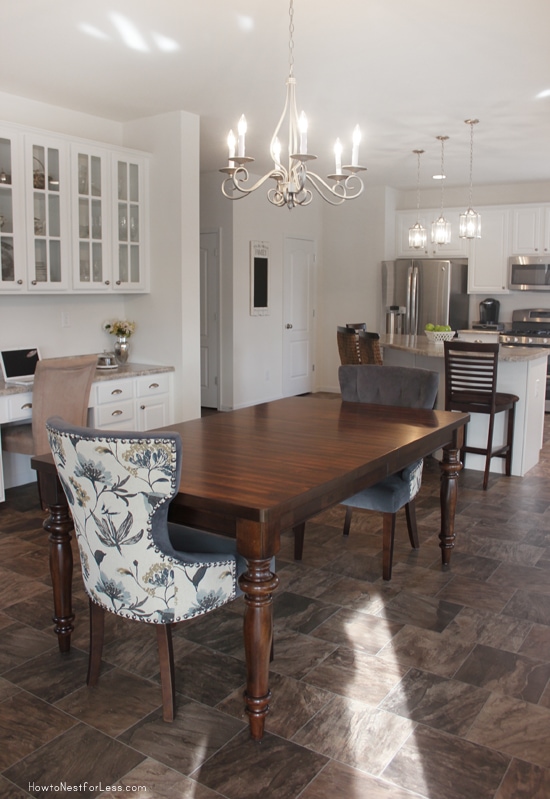 I can't wait to have this space completed so we can have family dinners at the table, although the counter bar has been a nice backup for the time being.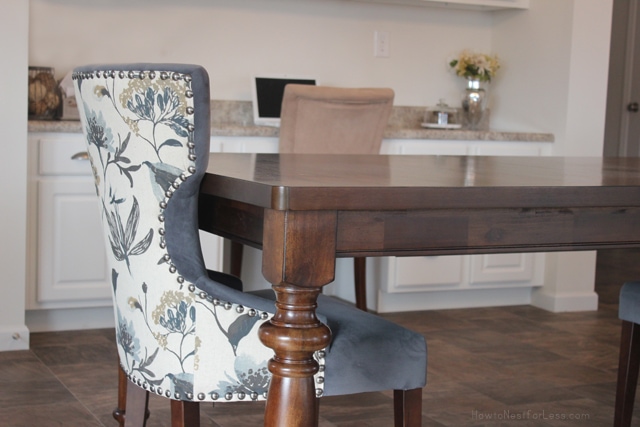 We also put together my new craft room desk that I purchased from Home Decorators on sale a couple months ago. Ooh, I'm so excited to get this space underway. I'll talk more about that next week.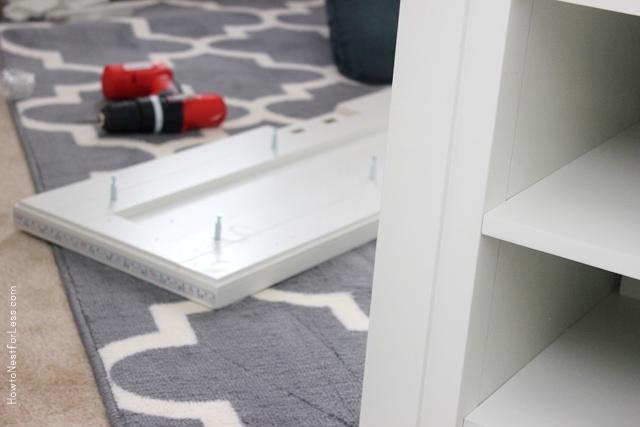 So I mostly had to depend on the hubby to put this desk together since I threw out my back last weekend. Seriously haven't been in this much pain since I gave birth 6 years ago.
I actually thought at one point… I'm going to be on that show "I Didn't Know I Was Pregnant" because it felt like I was going into labor. And I was alone at home and stuck on the floor for 45 minutes. Yeah… awesome experience. But I'm slowly getting back into shape.
So what's next on my list?
• Pantry makeover for my mom (her Christmas gift)
• Paint a piece of furniture for our church auction
• Paint the kiddo's bedroom
• Paint the guest room and get it ready for our January guests, eek!
STAY TUNED.