One of my requests in our new home was to have my very own workshop. A place where I could build, paint, and everything else DIY. And I had the perfect place in mind… the little build out in our basement right below our hearth room.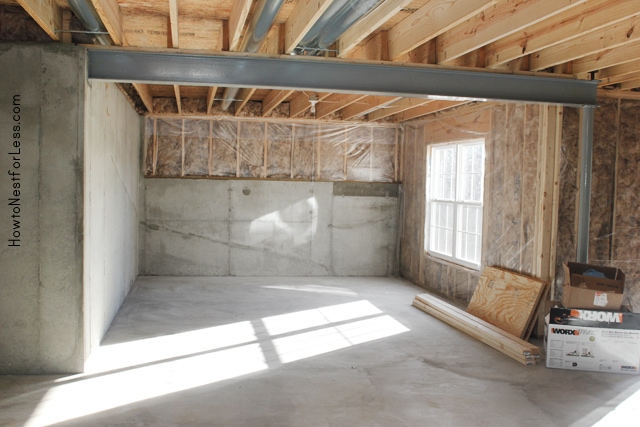 This place was perfect: a large window with lots of natural light and just a few steps away from the backyard. So I headed out to my local Ace Hardware and gathered my supplies to build my dream workshop bench and pegboard wall.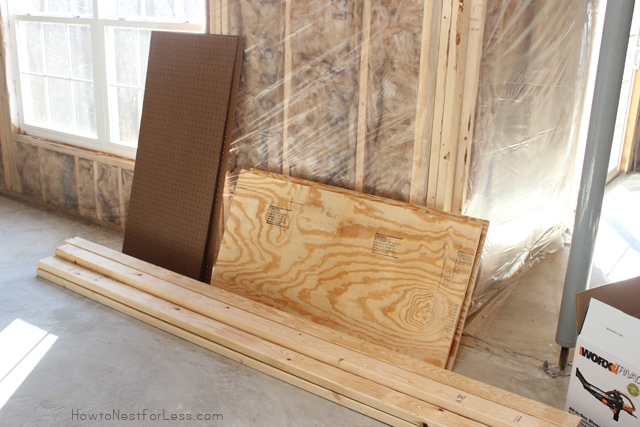 My plan was to build a 12ft long bench made out of three pieces of 2x4ft plywood from my local Ace. I also made sure that the workshop bench had plenty of support throughout since it would be holding heavy equipment like my Craftsman compound miter saw.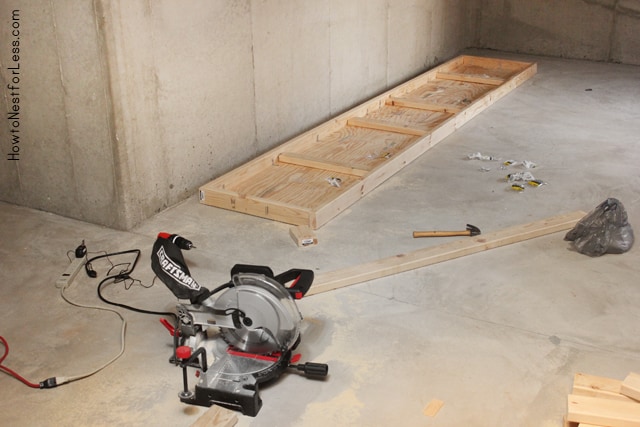 I also added extra support to the legs.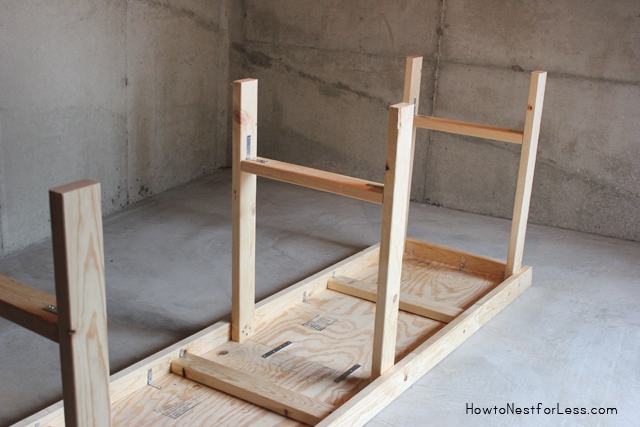 I then screwed the peg board into the studs on our basement wall and used some hooks to hang some of our tools.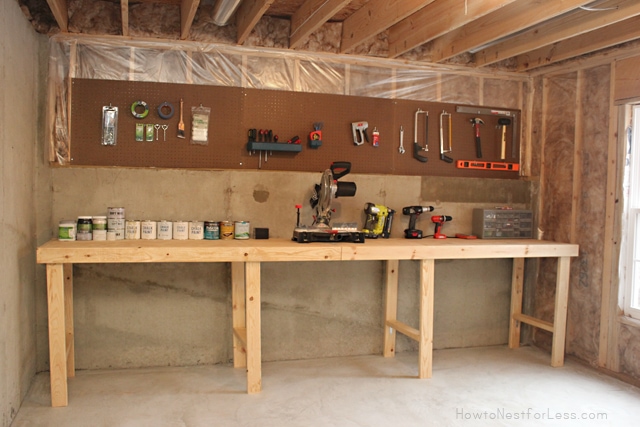 I'm still waiting to get the rest of our tools out of storage from the move, but it's definitely starting to look like my dream workshop.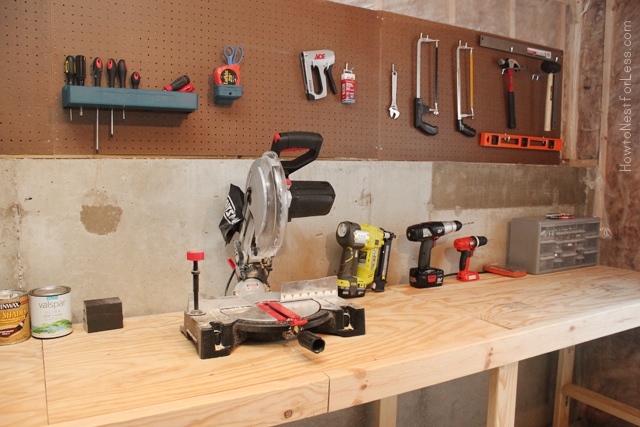 I love how all of the tools are within an arm's reach…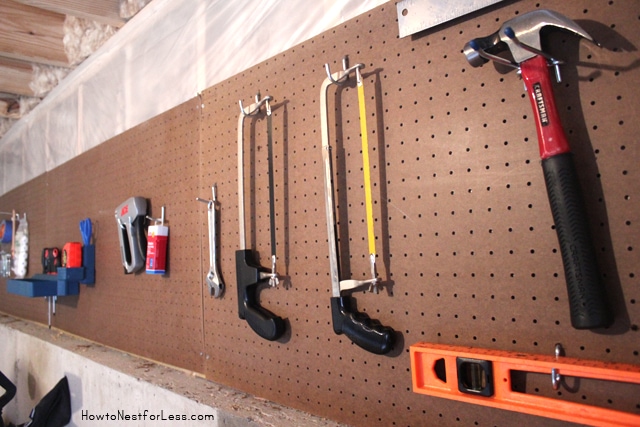 And the organization of my screws and nails has me squealing on the inside!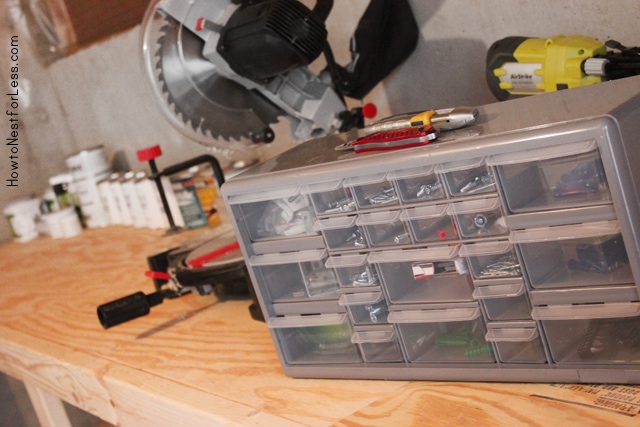 I also have my sawhorses ready for future projects…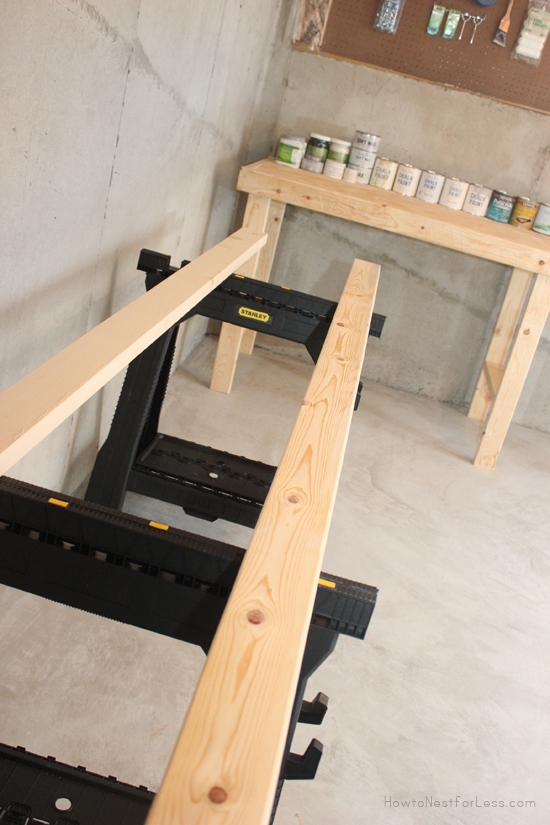 And of course a place to keep my paints. Instead of having to trek everything to the garage when I'm working on a project, now I can just spread out on the basement floor and get to work. No worries here about paint on the floor… it's my workshop. Messes will happen.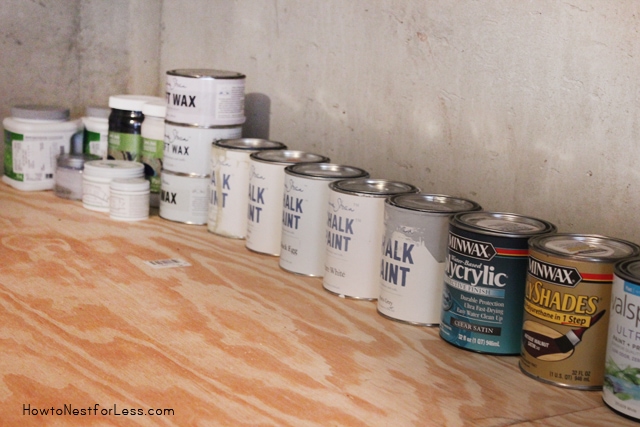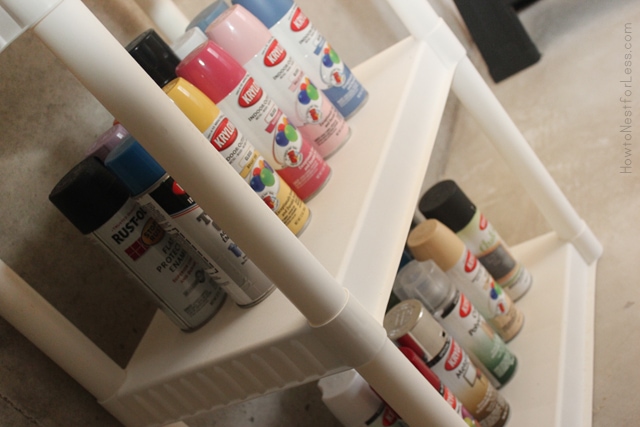 I was amazed at how fast we actually built this table and got everything organized. I have so many projects coming down the pike for the new house like moldings and trim work, so it makes me happy to have my creative space in place.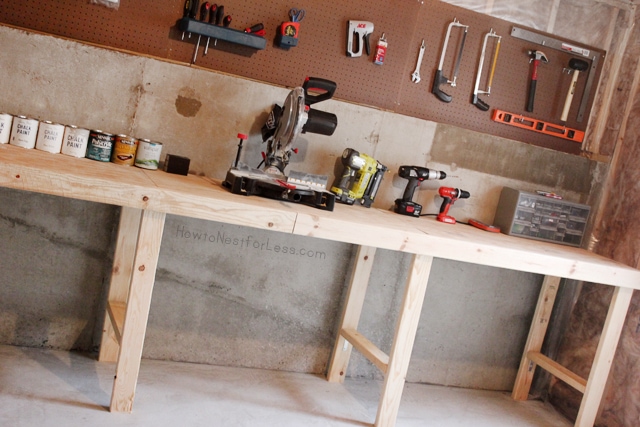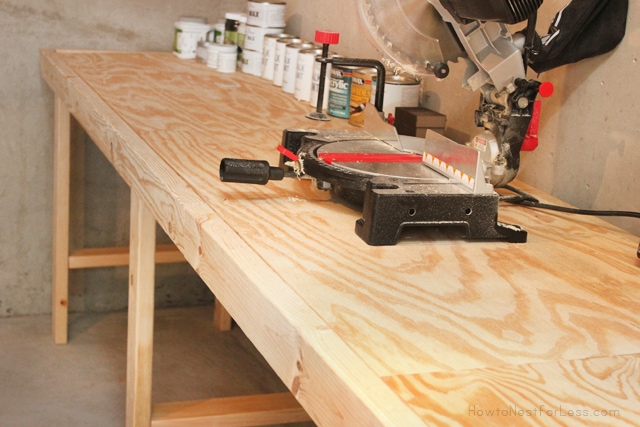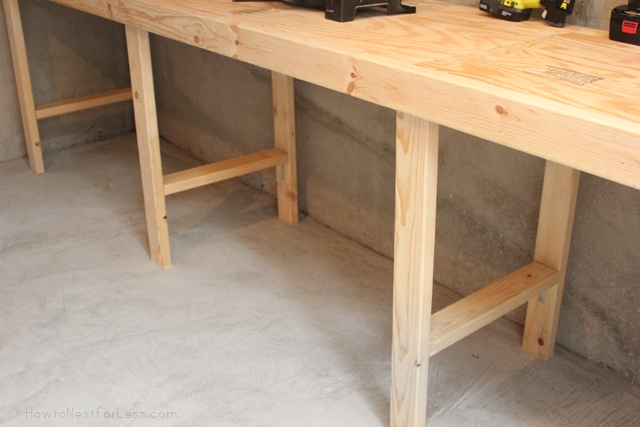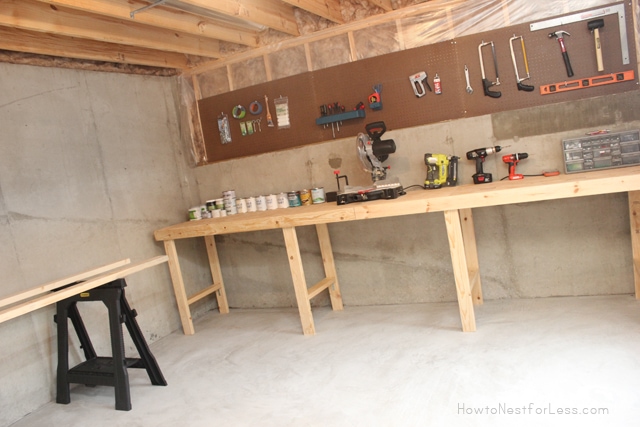 Now I just need to get the rest of my tools and paints at the new house. Looks a little bare right now, but trust me… that won't last for long!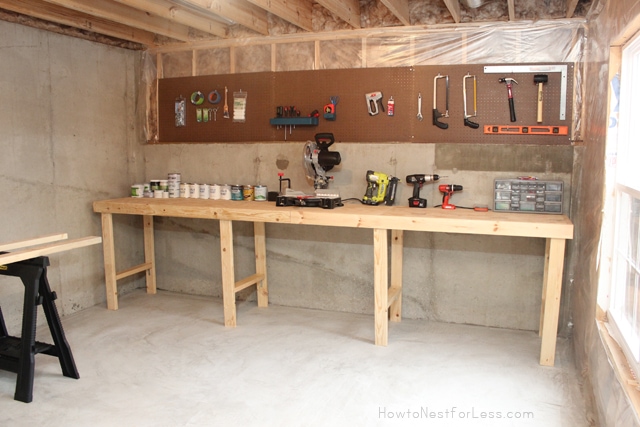 So, what did you guys do over the weekend?
Tackle any big projects?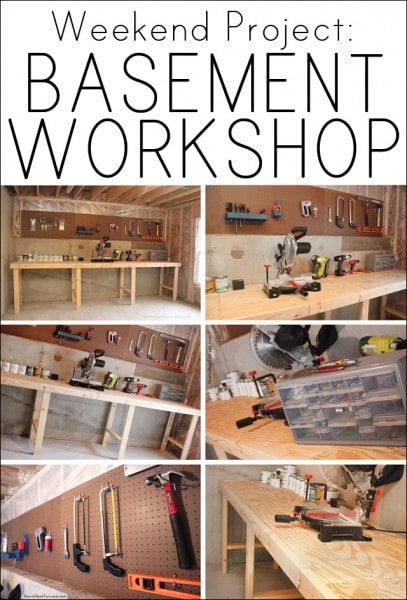 _______________________________________________________
If you want to see more projects from the Ace Hardware team,
check them out HERE!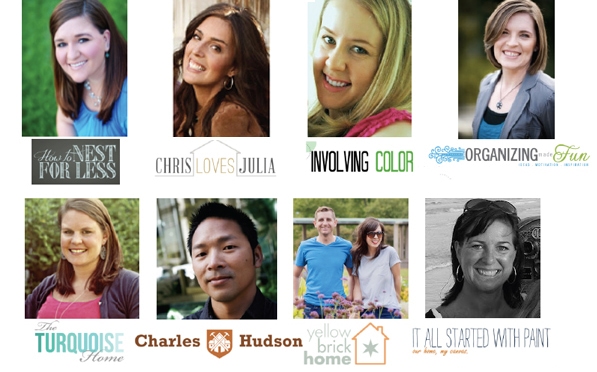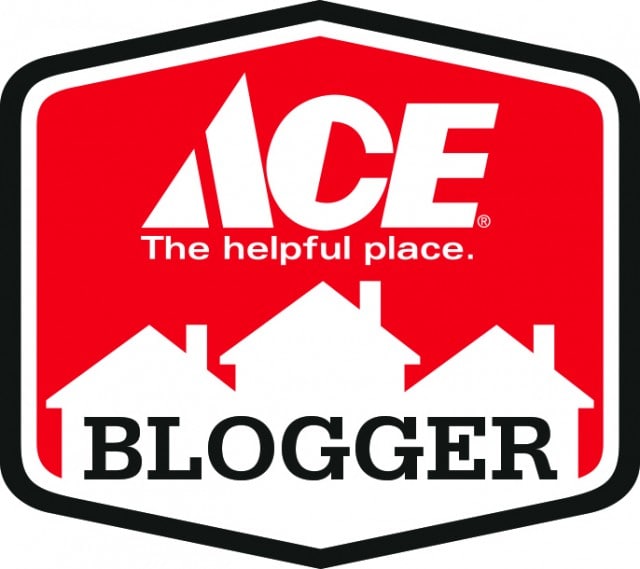 Disclosure: I am an Ace Hardware DIY Blog Team Member and was provided with an Ace Hardware gift card to purchase items for my project.  I was also compensated for my time to use the products.  All opinions are 100% mine.