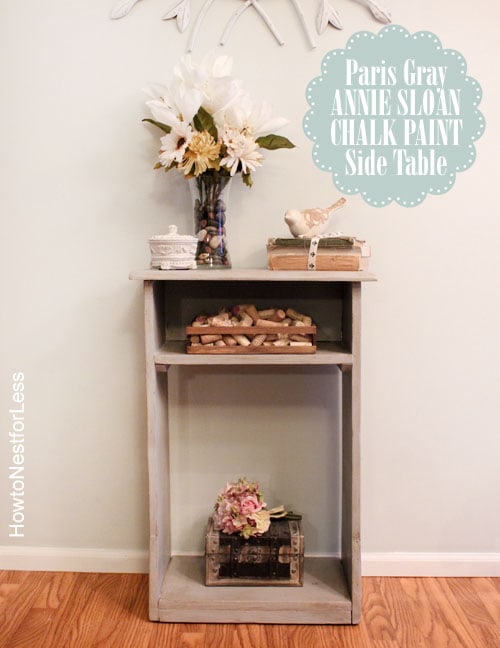 My aunt recently gave me this little side table. No, it's not cherry. It's painted orange with large, chippy brushstrokes all over it. Pretty bad, right? Nothing a new coat of Annie Sloan Chalk Paint in Paris Grey couldn't fix.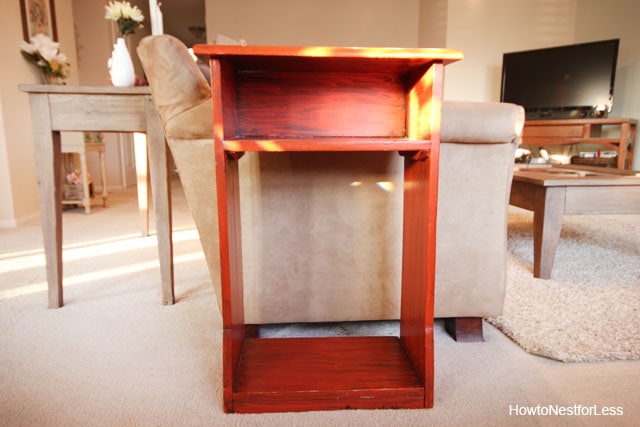 I watered down the paint a bit and gave the table two quick coats of Paris Grey. After the paint was dried, it was time to wax.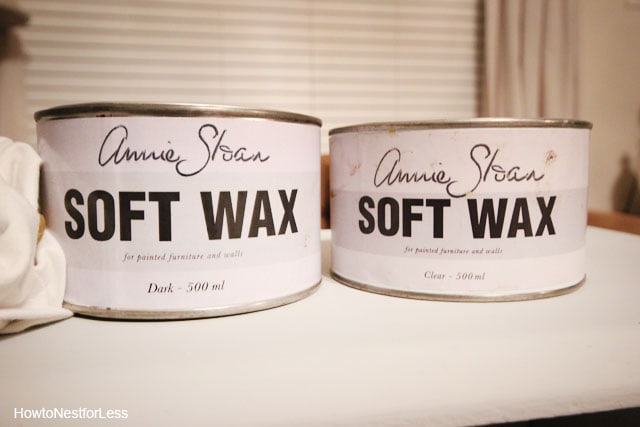 It's easier to control your dark wax when you put a layer of the clear wax on first. You can always take away a bit of the dark after you apply it with additional clear wax on top, but it's necessary to have the clear wax layer on first. And see what beautiful results you get with the Paris Gray?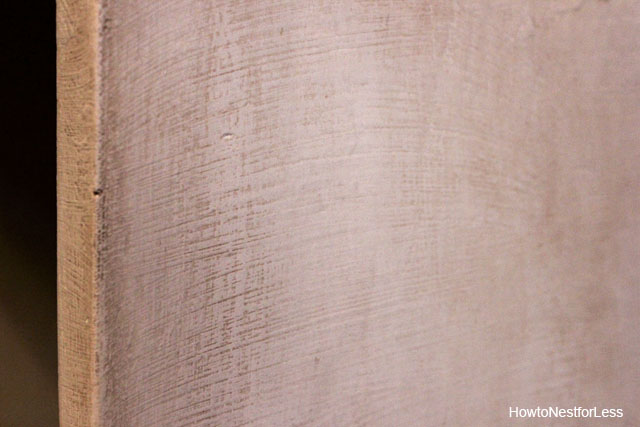 Absolutely yummy dark wax in the brush strokes…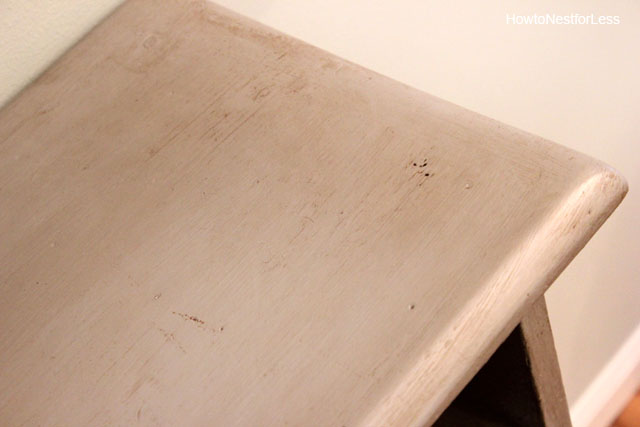 I just kept playing around with the dark and clear wax until I got the finish I was looking for. Here's the final results…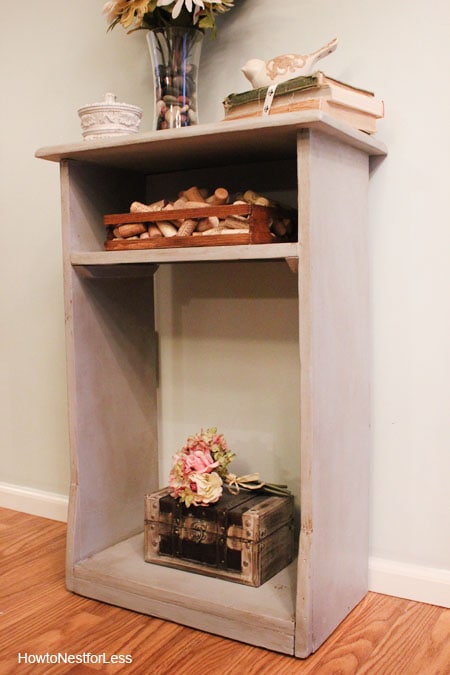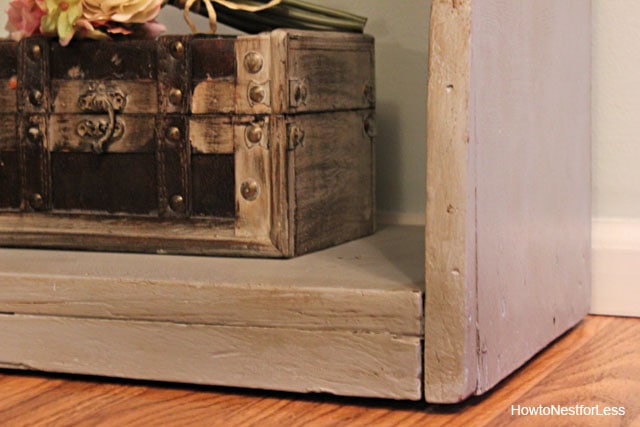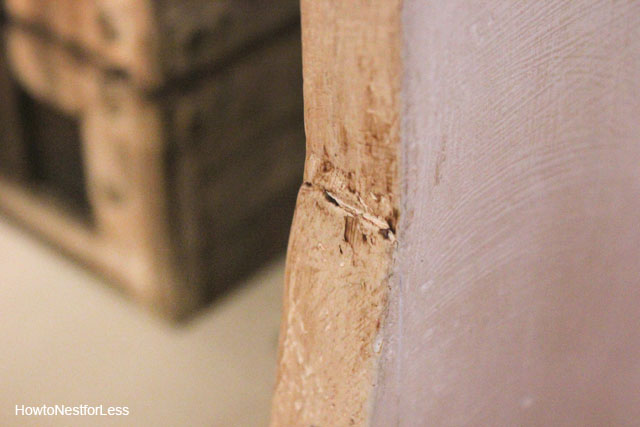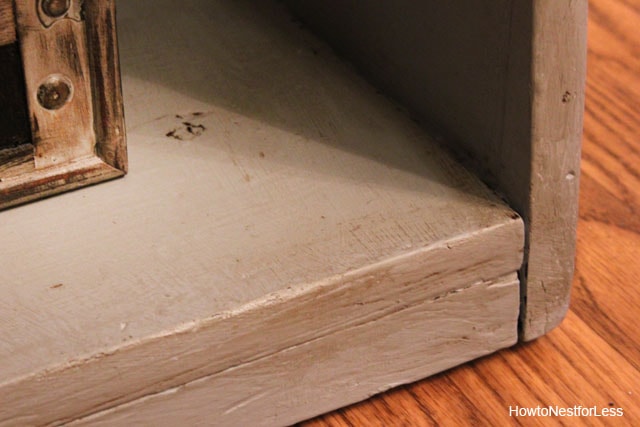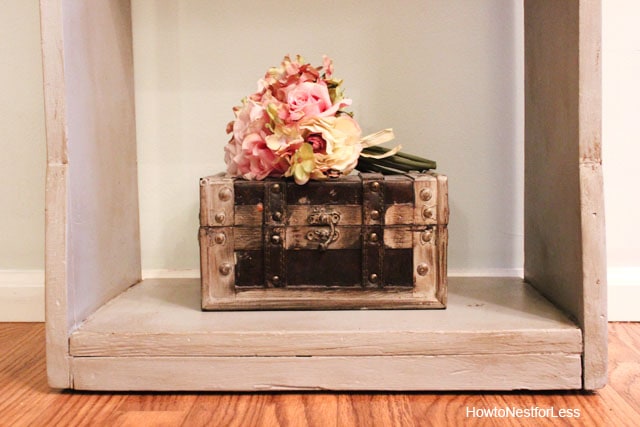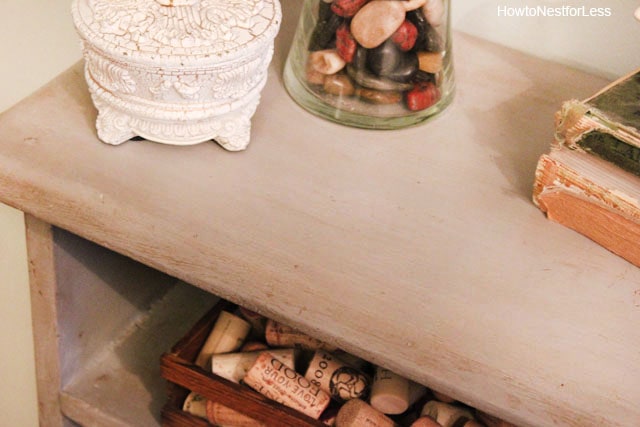 This little table will actually be going at the bottom of my staircase leading to the basement. It's the perfect size and now it's the perfect color. It's amazing what a little bit of paint can do, right?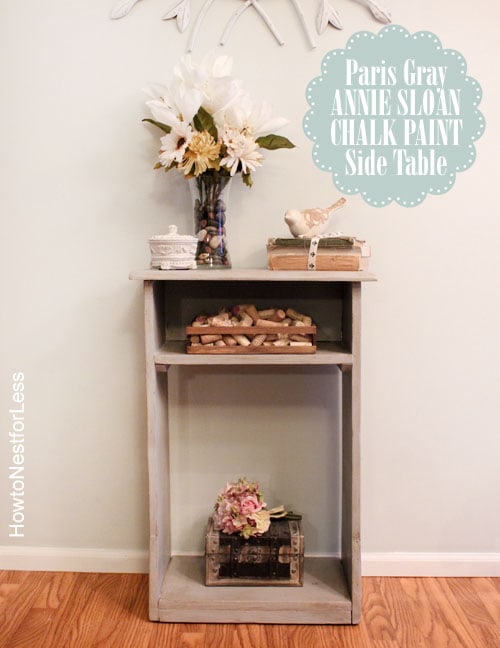 Linking up to Miss Mustard Seed and Domestically Speaking