As you might recall, my little 3 year old started pre-school last week (see her first day here). She's going three days a week at a neighbor's house and loving every minute of it! I thought I would do something special for her home classroom and kept seeing some neat school wreaths on Pinterest. LOVE that idea!
Cute huh? Here's how I made the personalized teacher classroom wreath!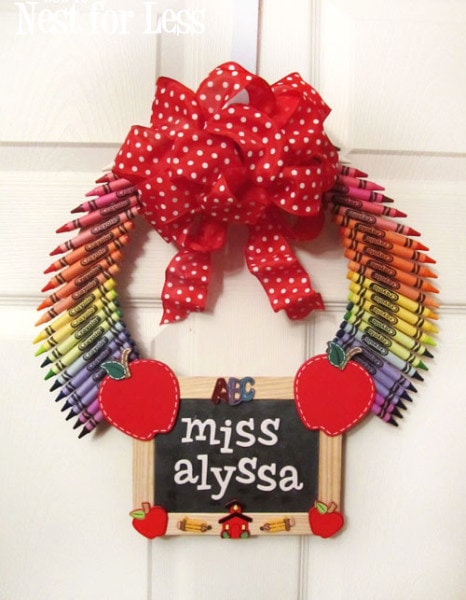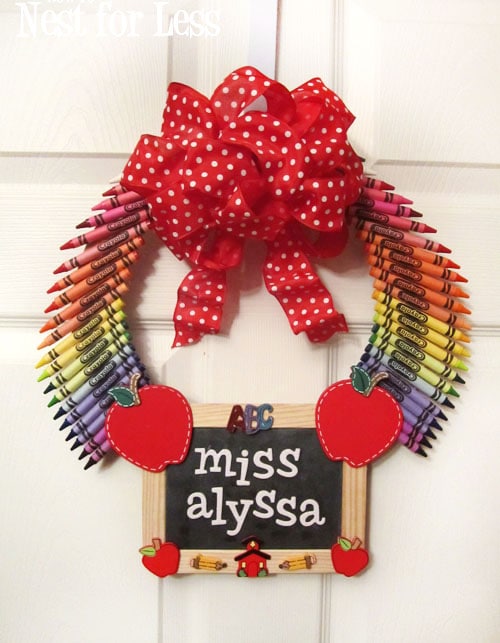 I first gathered my supplies:
12 inch floral craft ring
2 boxes of crayons
mini chalkboard
2 craft wood apples
smaller craft wood decals
ribbon
hot glue gun
Thickers stickers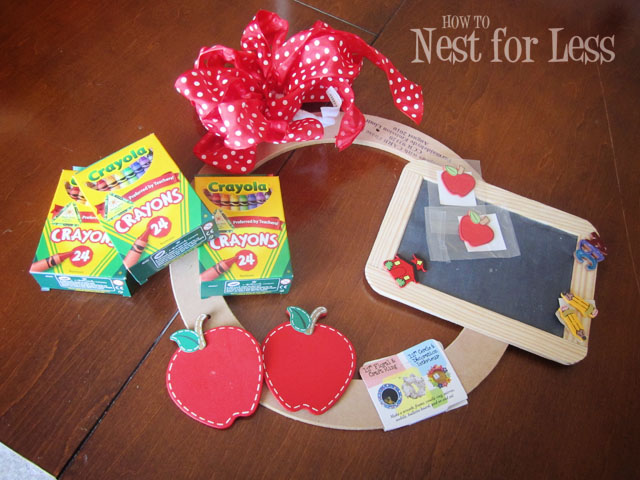 First thing I did was practice laying out my crayons to get the right feel of the wreath. I only used 2 boxes in my wreath instead of the 3 I originally purchased. I decided to use the crayons in a spectrum from red to purple and discarded the other colors.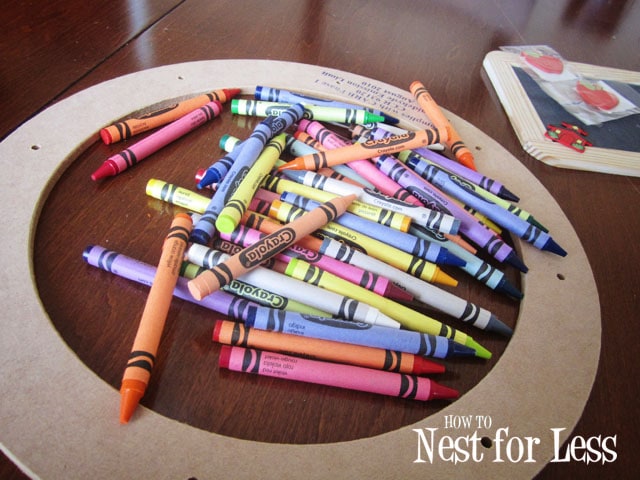 Once I knew my placement, I used my hot glue gun to attach the mini chalkboard.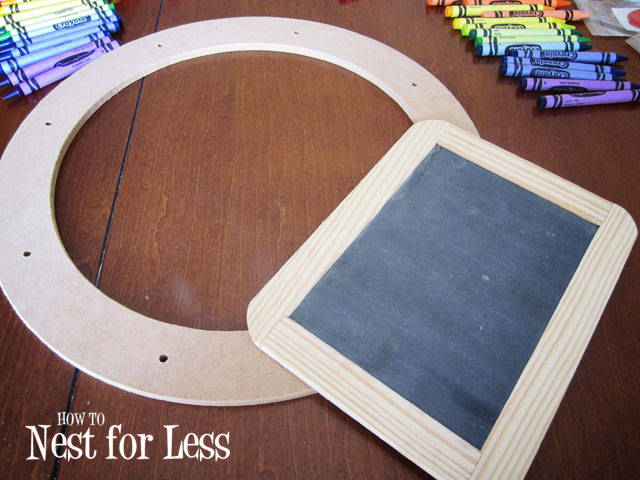 Next I started to glue the crayons around the craft ring. I started with purple closest to the chalkboard and worked my way up to the top with red.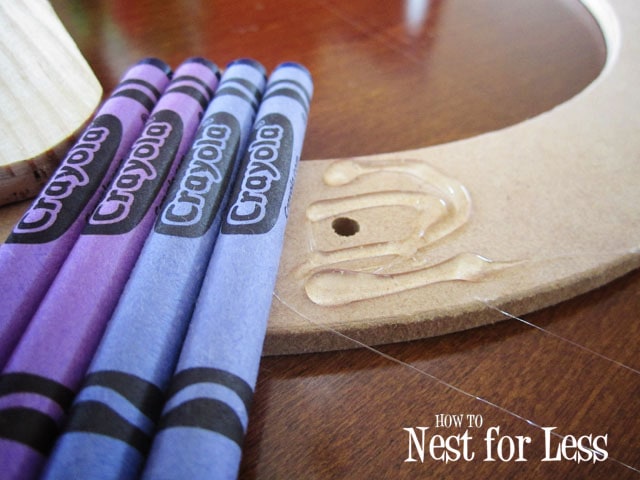 Here are all of the crayons glued. I left the space empty at the top since I knew I was going to place a large red and white polka dot bow there.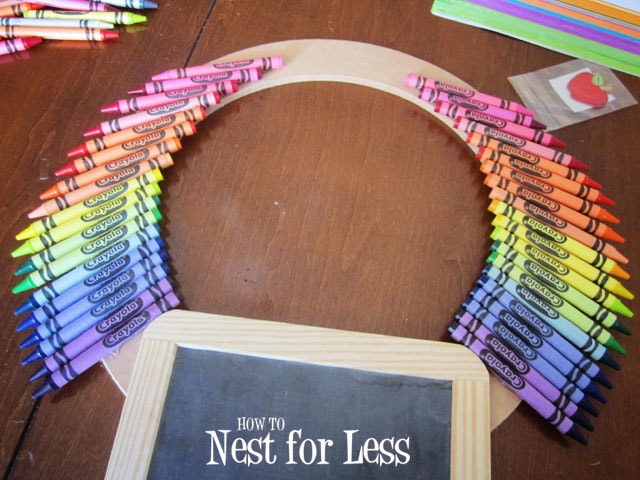 For the empty spaces near the purple crayons and chalkboard, I used the large craft wood apples and glued them into place.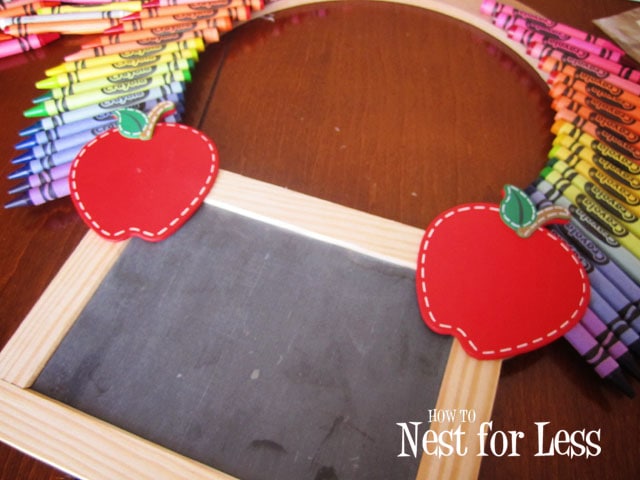 I used the smaller craft wooden pieces such as pencils and a schoolhouse to decorate the rest of the chalkboard.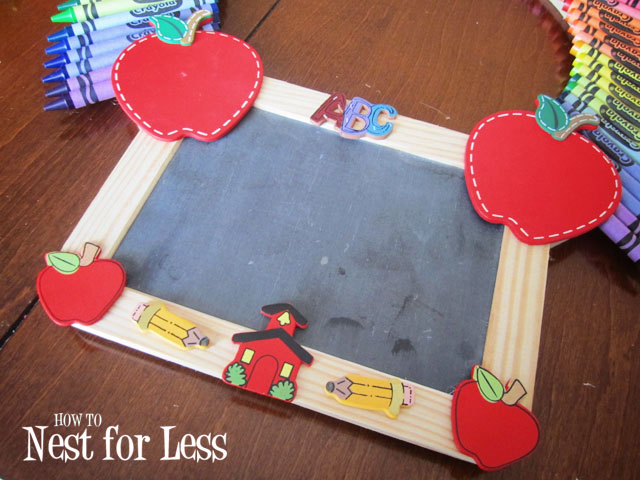 I purchased a large red and white polka dot wire ribbon from Michael's with a 40% off coupon for the top of the wreath (originally $7).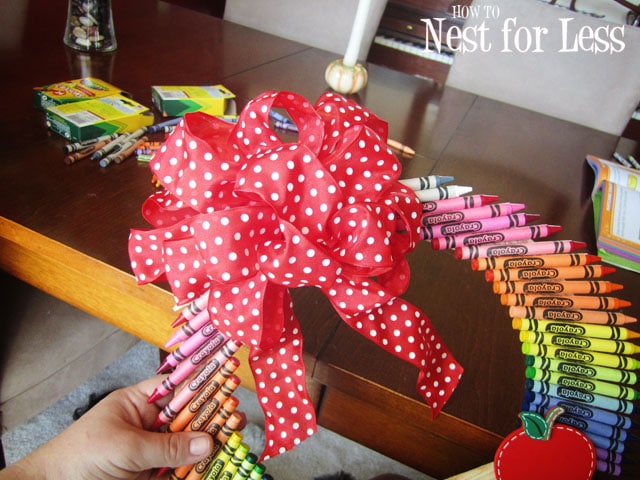 Last thing to do was place the glittery white Thicker stickers from Michael's on the mini chalkboard to spell out my daughter's school teacher's name.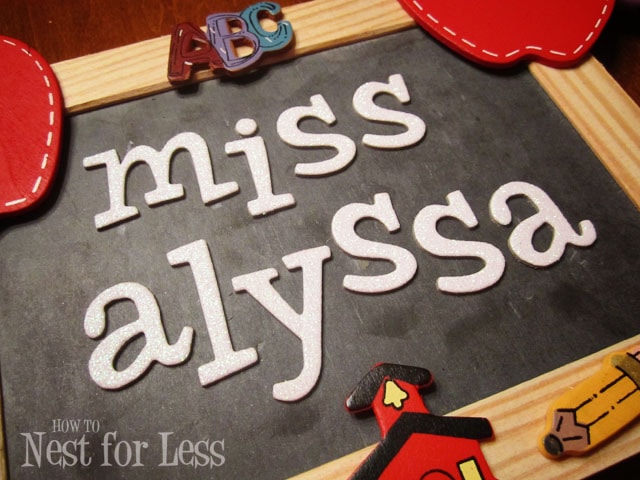 And that's it! Pretty simple and cheap project (entire thing was under $15). Plus what a great personalized gift for a teacher's classroom door!