This past weekend I attended my sister-in-law's baby shower. One of the gifts I gave her were baby onesies with little stickers for her first year so she can take a photo of her little girl each month and see how she grows!
And of course I decided to share this cute little baby girl gift with you guys!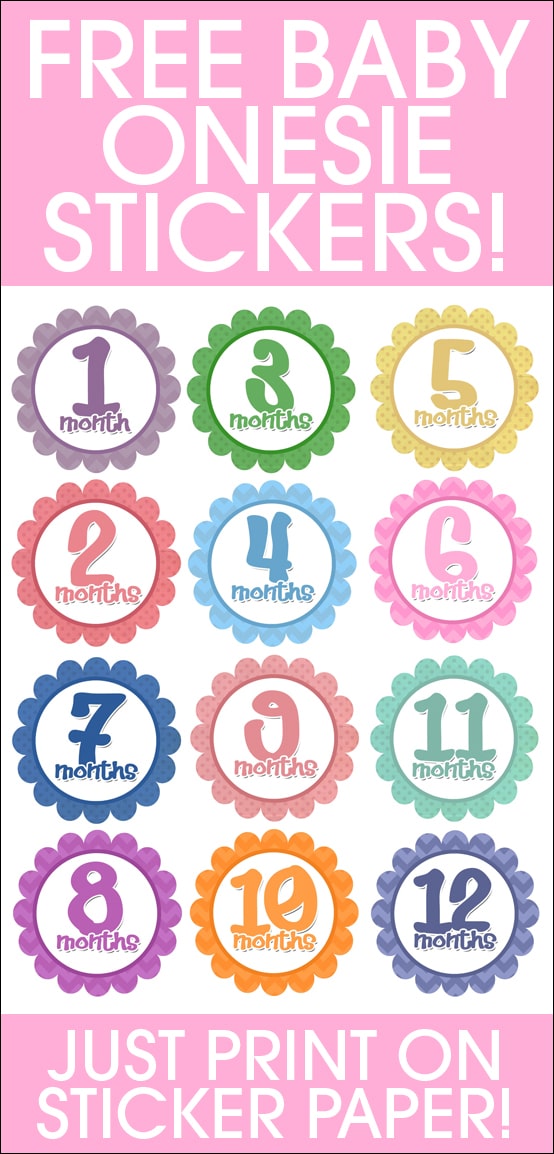 Supplies needed:
8.5 x 11 inch sticker sheets (6 total)
(3) 0-3 month onesies
(3) 3-6 month onesies
(3) 6-9 month onesies
(3) 9-12 month onesies
Laser printer
Scissors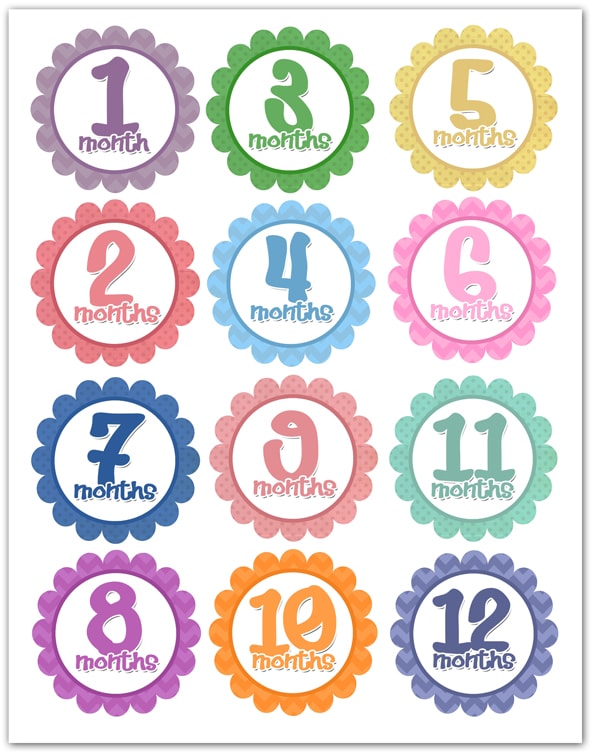 CLICK HERE TO SAVE PDF TO YOUR DESKTOP.
Open the file from your desktop and print onto the sticker paper!
There are 2 labels to each 8.5 x 11 inch sheet.
Trim out each scalloped number.
Peel off the backing and attach to the appropriate onesie.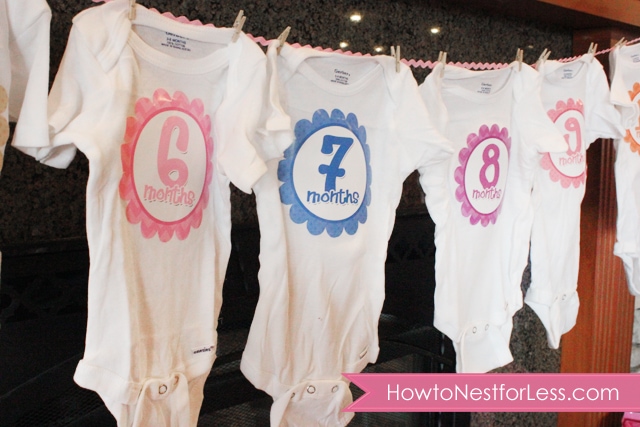 You can even hang them at the baby shower for a little extra décor.
Super easy gift that the mommy-to-be will love!