With all of the improvements we've been making around the house recently, some major items have just been ignored. The biggest space we've failed to observe? The dreaded basement.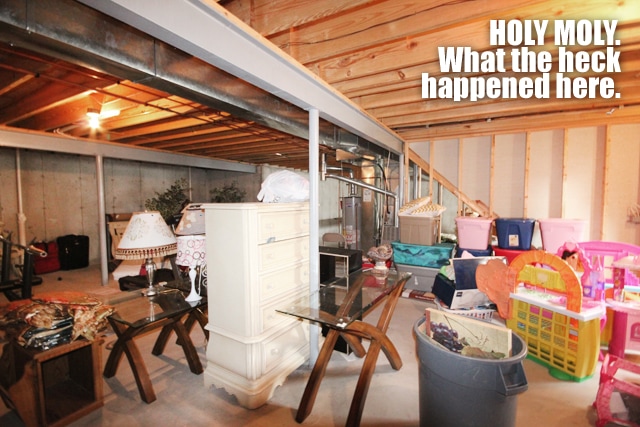 Wow is all I can say. I'm not a hoarder by any means (I threw out my wedding dress the day after I got married), but I seem to accumulate furniture, toys and holiday decorations faster than I can get rid of them.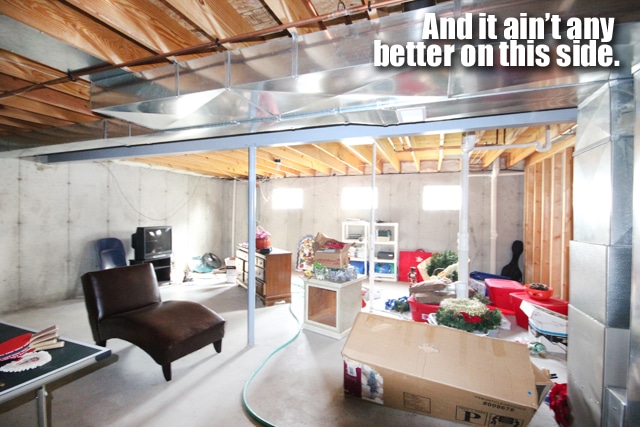 And I mean, who doesn't have a chaise sitting in the middle of their basement?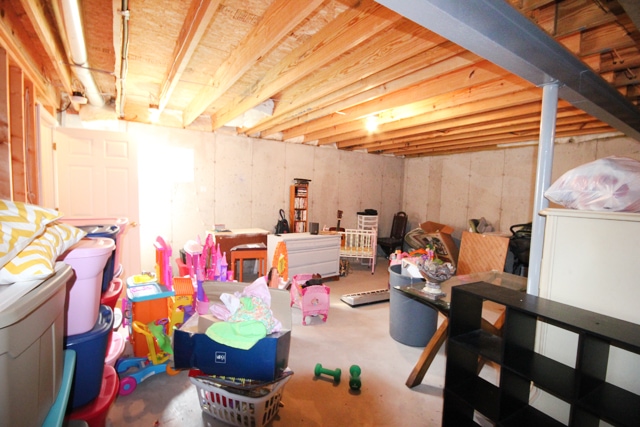 So it was finally time to straighten up and get our act together. Last Saturday I picked up a Bagster from Lowe's for about $30 since we couldn't afford a large dumpster.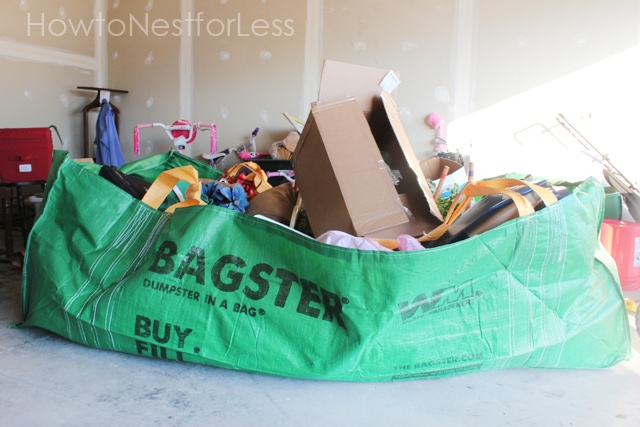 All of the big, nice items went to a local charity while the trash went to the Bagster. Pick up was only $109 for our area. Well worth it to have a clean space.
Cause here's what our basement looks like now…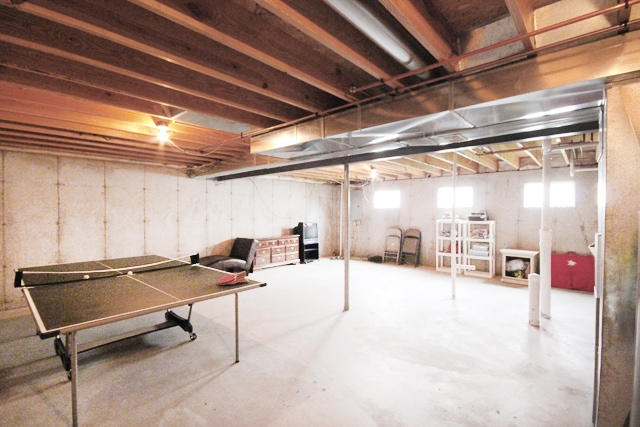 Yeah, kinda forgot we had a ping pong table under all that mess…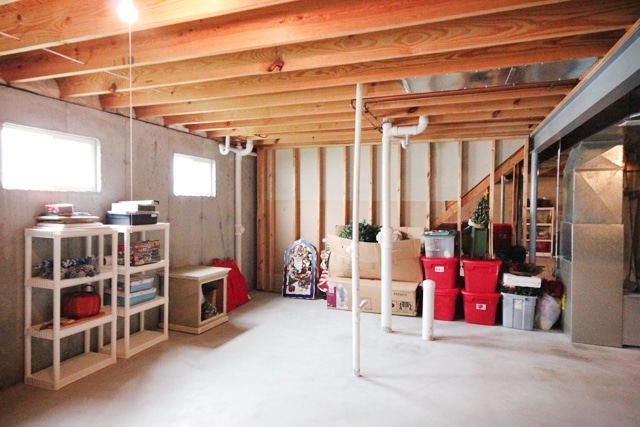 All of my Christmas decorations are neatly stored away in plastic bins.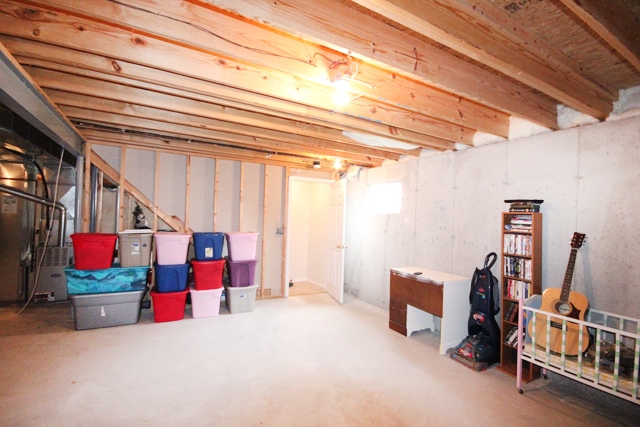 I also got plastic bins for all of my daughter's old clothes. 11 large bins and 2 double-wide bins. Yeah, that's a lot of clothes, especially for a kid who is only 4 (plus there's another one in her closet). Let's just say Grandma likes to shop.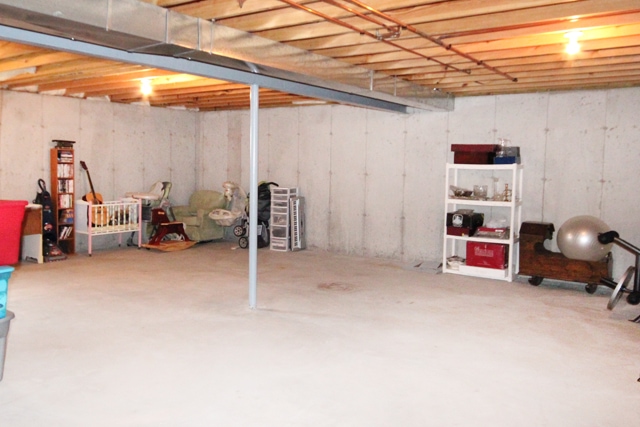 Huge improvement thus far. Still some things I don't quite need, but I'm going to let my sister dig through the furniture & decor when she moves back to St. Louis.
So, all it took was one Saturday afternoon (about 4 hours total) to clean the entire basement. Whew. Glad it's done.
Is there any project you've been putting on hold due to anxiety?
C'mon, can't be much worse than this!