So on Monday I showed you guys Ellie's "temporary" bedroom makeover at my brother's house, now I'll be showing you guys some of the fun DIY projects that went along with it! First up… a fun tin vase makeover.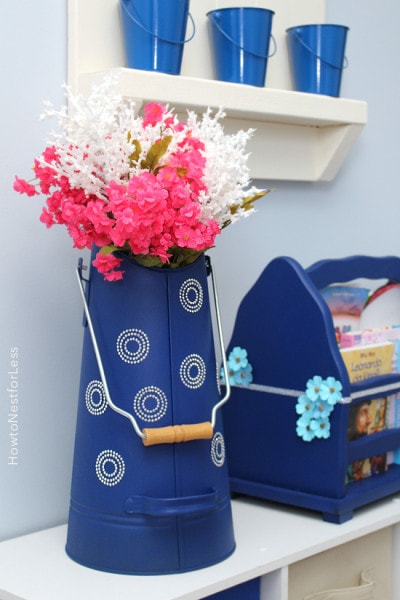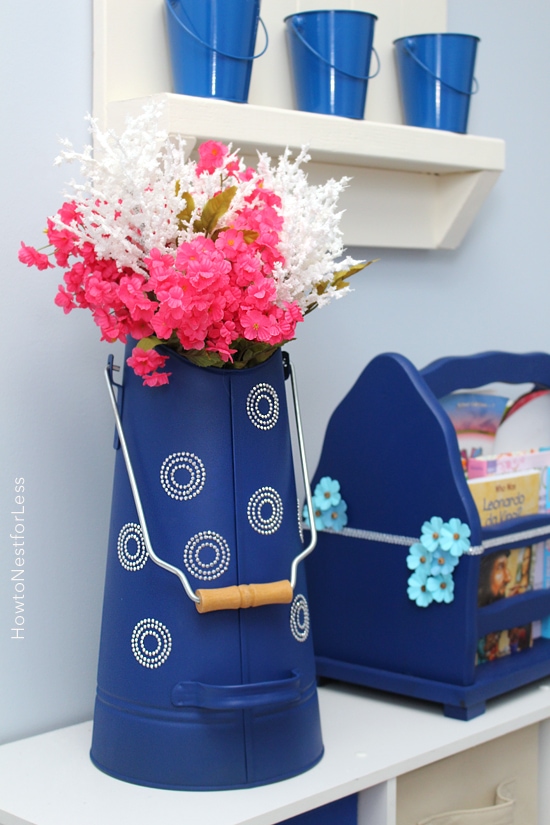 I actually found this gray tin vase at HomeGoods in the clearance section for $3. I wanted something tall for on top of her toy organizer, but it wasn't the right color. So in came Plutonium Spray Paint.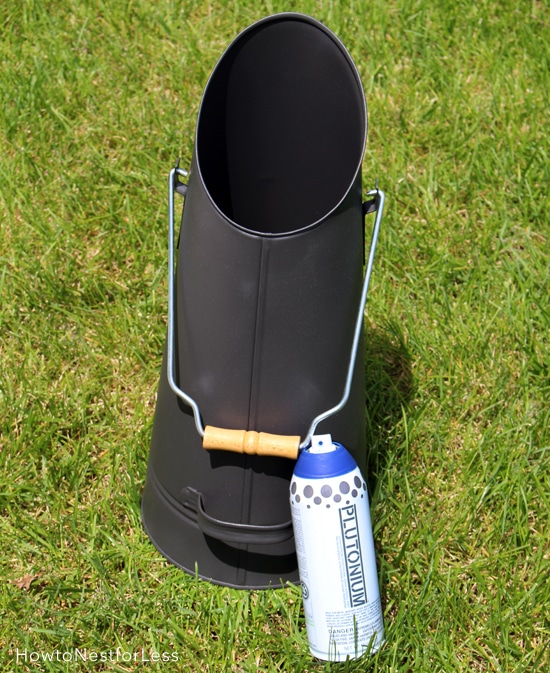 I used this spray paint for Ellie's book holder that I showed you guys a couple weeks ago. I truly loved the paint color and had some leftover so decided put it to good use! One quick coat and the vase was covered, dried in about 5 minutes as well. Love this paint.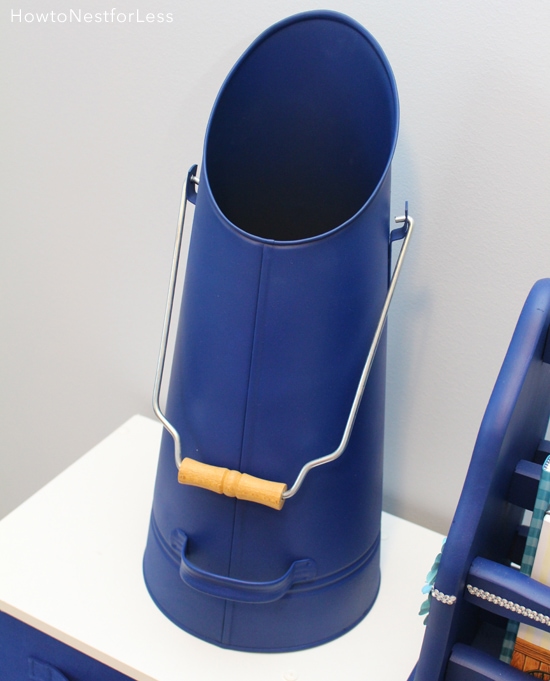 To match Ellie's new bedspread I added some crystal circle gemstones from Hobby Lobby.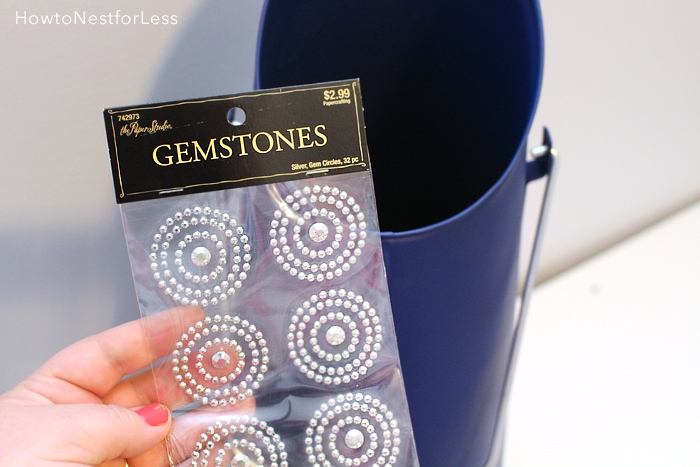 I just kind of spaced them out as I went along, leaving out the center diamond (so it matched her bedspread a little more). Then I just filled the vase with some hot pink and white flowers.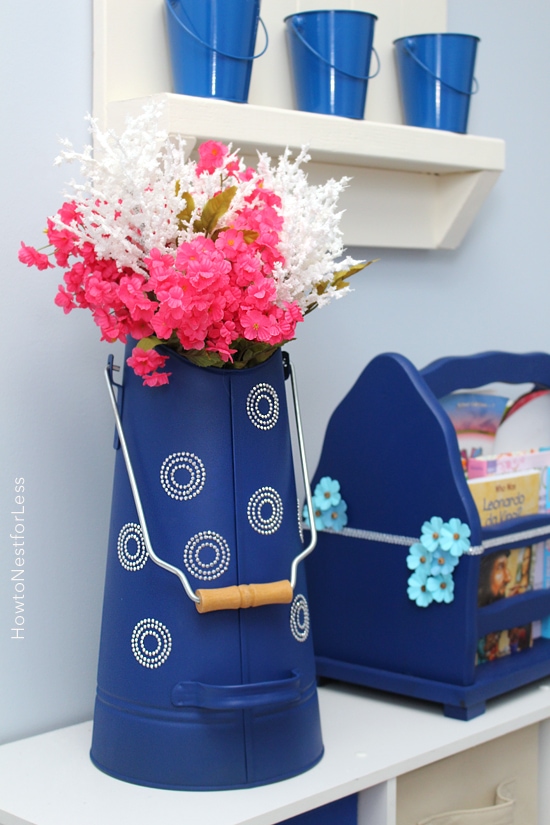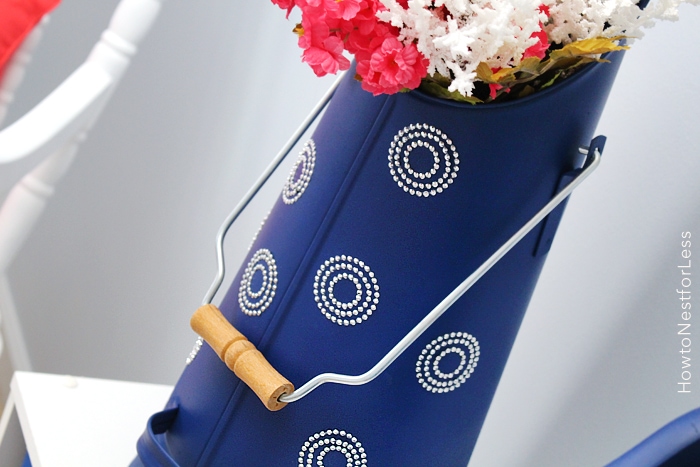 Total cost of project…
Vase: $3
Crystals: $1.50 (50% off from Hobby Lobby)
Plutonium Spray Paint: leftover from old project!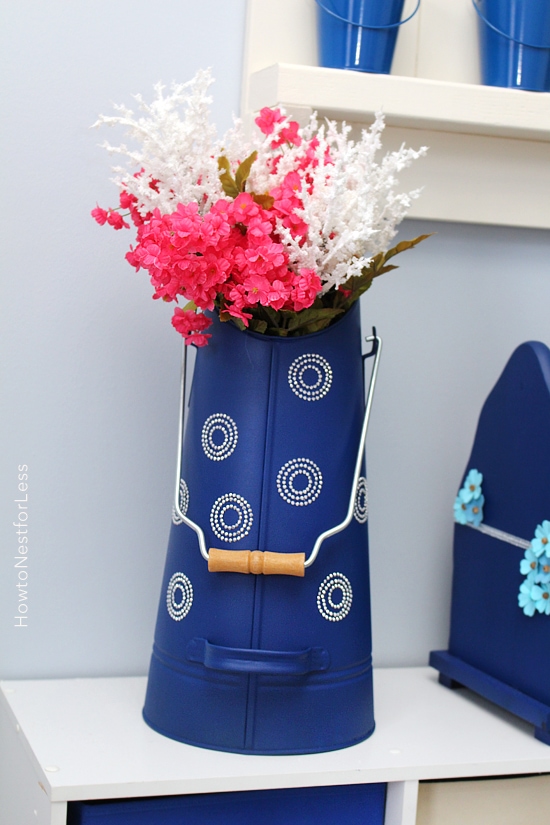 If you want to buy this spray paint, you can order it from Red Posie's website.
They even have free shipping right now!
This one can lasted me the book case and vase projects!