Need a quick and easy way to add some chic décor to your home on a budget? Then you'll LOVE these painted glass vases I created for under $7… TOTAL!!
LOVE that (and the price)!
And the best part? You only need TWO supplies:
Clear cheap glass vases ($1 each from Dollar Tree)
Acrylic paint in various colors (.59¢ each from Michael's)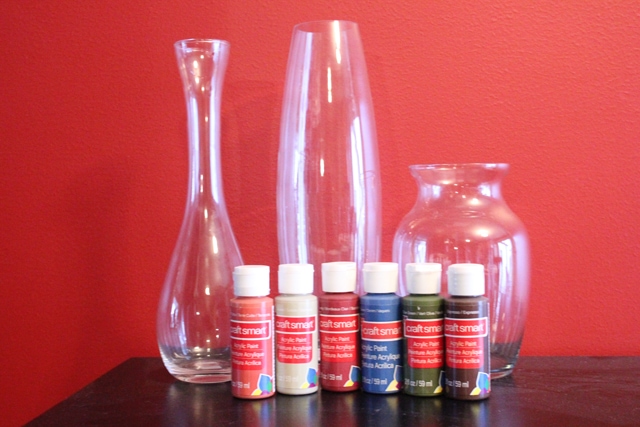 OK, let's get painting! Pick your desired paint colors and set them to the side so you're ready to grab the bottles quickly once you get started.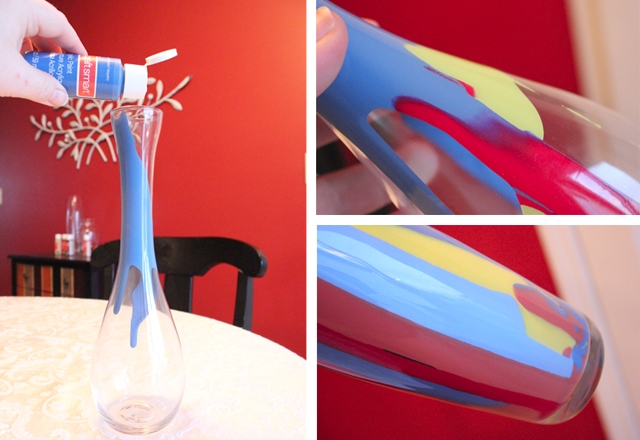 Squirt your first color into the vase.Let it trickle down the side for about one minute.
Now get your second color and squirt the paint inside. Let the colors run together a bit so they streak into one another.
Continue with your various colors until you achieve your desired look.
Softly turn your glass vase so the paint fills in most empty holes and gaps.
Don't worry about getting every little space filled. The paint will continue to settle in the vase over the next 8-10 hours.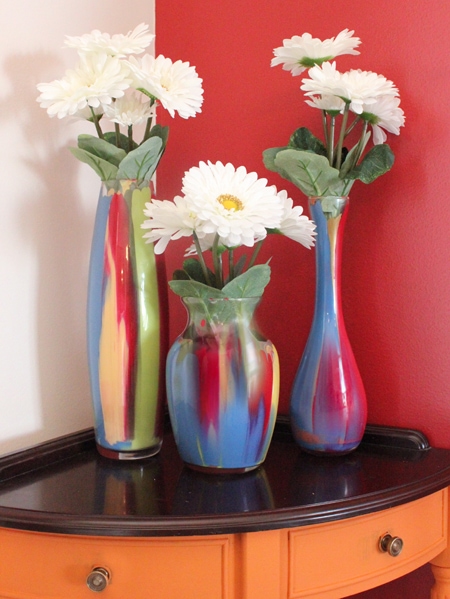 Yep, three beautiful new painted vases to match my Living Room décor for ONLY $7!! So easy to do… even the kids could help! ENJOY!