This is a Sponsored post written by me on behalf of Triad Retail Media. All opinions are 100% mine.
I got a nifty package from Glade® a couple of weeks ago with some new air fresheners to try out! So, what did I get?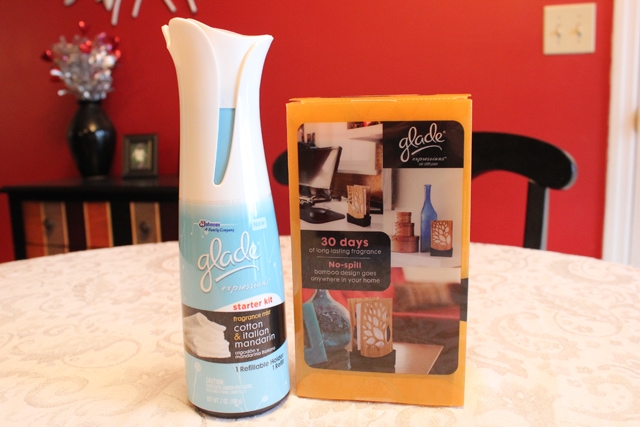 A Fragrance Mist in Cotton & Italian Mandarin and an Oil Diffuser in Pineapple & Mangosteen. OK, let's check these babies out…
I was really interested in trying the Oil Diffuser. It was very easy to set up and went perfectly with my kitchen décor! Doesn't it look fabulous on my accent table? My hubby didn't even know it was an air freshener for the first week I had it.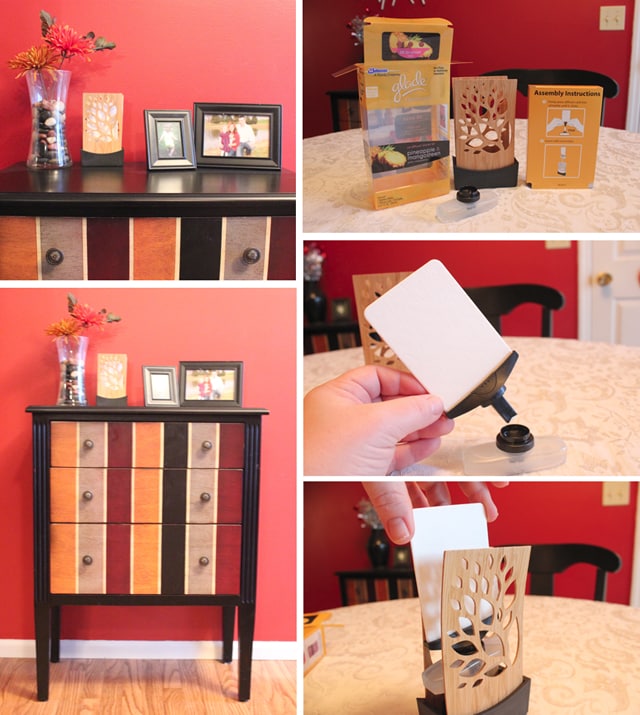 And it smells FABULOUS! This product is guaranteed to last 30 days and doesn't require electricityy. Glade® even offers satisfaction guarantee (you can fill out the form here).
LOVING this Pineapple & Mangosteen scent, too! Perfect for my kitchen because it smells fresh & clean. Plus my puppy has his bed in there and it covers up any of his puppy smells 🙂
Next I tried the Fragrance Mist from Glade®. This Cotton & Italian Mandarin scent is long lasting!! I'm actually kind of obsessed with mists and very skeptical on their scents/abilities, so was super pleased (and I wouldn't lie to ya). I just love the ease of a squeeze spray that I can carry around the house and use while I'm cleaning from room to room. Ooh, and these fragrance mists are refillable with any Glade® Expressions™ scent! LOVE that!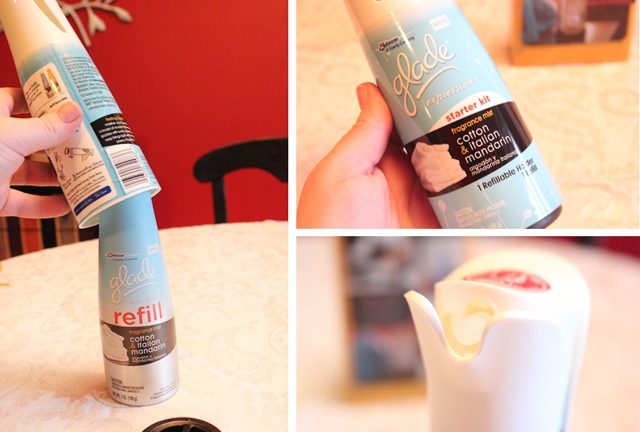 So do you want to try one of these new products from Glade®? I have a $1.50 OFF COUPON that can be used at Walmart to take advantage of their everyday low price! Just click on one of the links below!
new Glade® Expressions™ oil diffuser
new Glade® Expressions™ fragrance mist