I think the second thing I ever pinned on Pinterest was a Ribbon Mobile from Between U & Me. Yep, over a year ago and up until this week it was another unaccomplished project. But the whole Pinterest challenge from Young House Love got me in the mood to create this…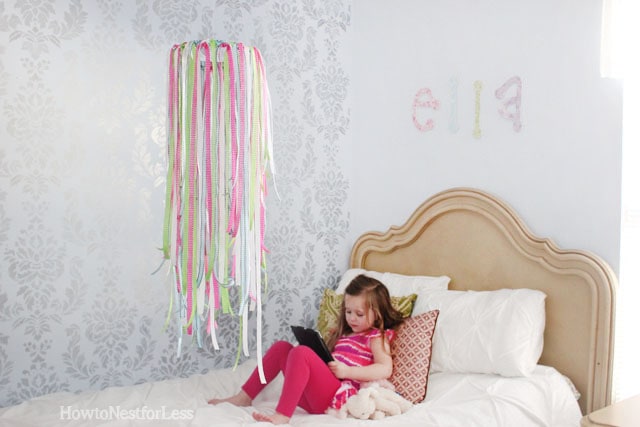 I finally got my act together and finished my Ribbon Mobile for my daughter's bedroom. Pretty cute, right? And it only took a couple minutes (and a couple bucks) to complete.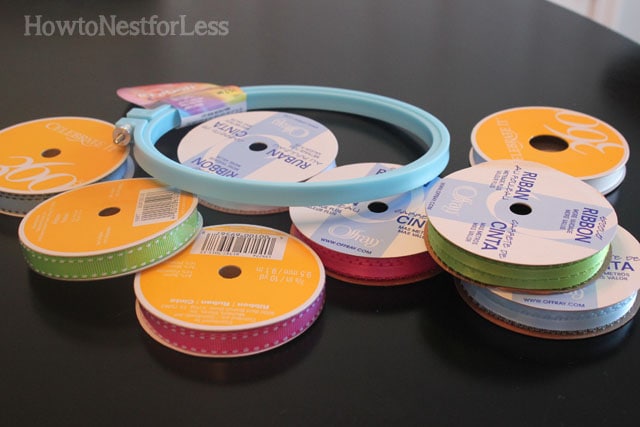 I gathered my supplies:
Ribbon in multi colors
Embroidery hoop (only the inside needed)
White embroidery thread
Scissors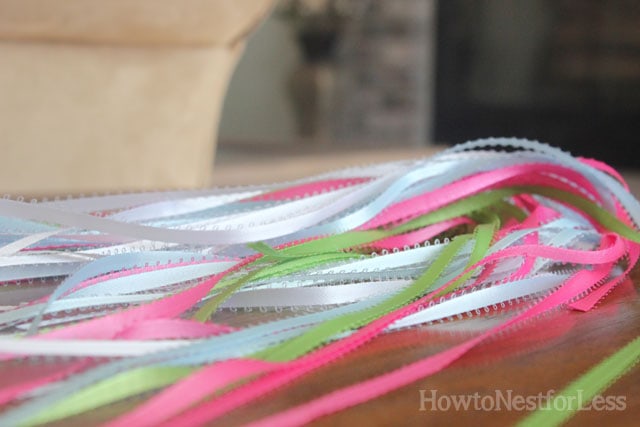 I cut the ribbon into about 24 – 28 inch lengths. I didn't really worry about being exact since I didn't want a straight bottom edge.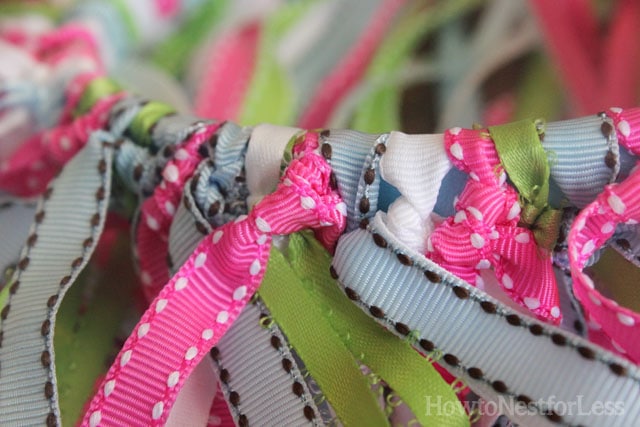 Next I tied the ribbon around the embroidery hoop with simple knots. Yep, just keep going around until all of the hoop is filled. Once completed, you can hang it with your thread (I just tied the thread around the hoop in three separate spots then brought them together to tie the mobile from the ceiling).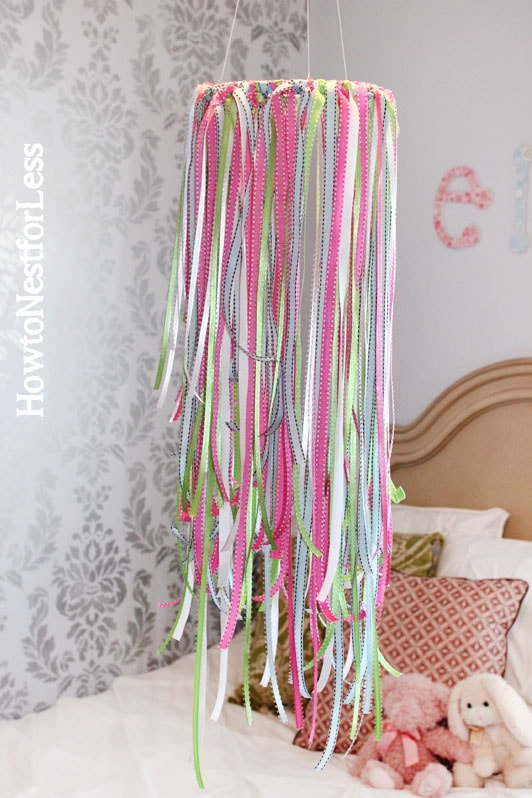 Easy project that took only a couple minutes to make,
and less than $10 for the entire ribbon mobile!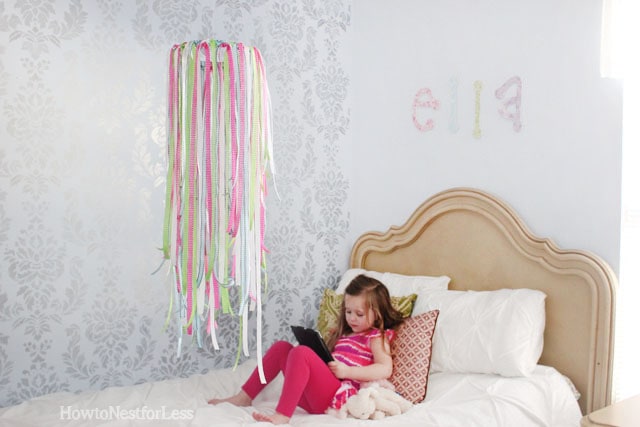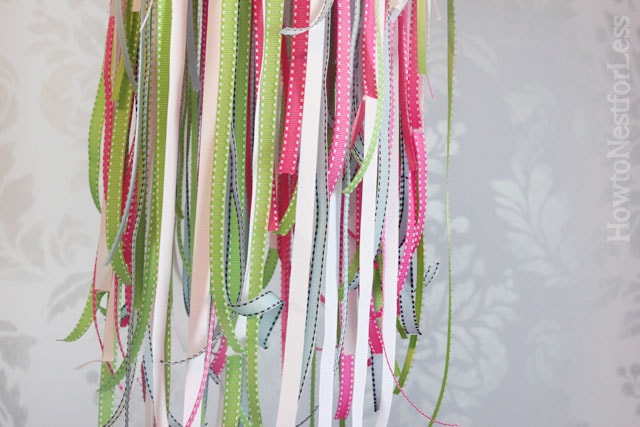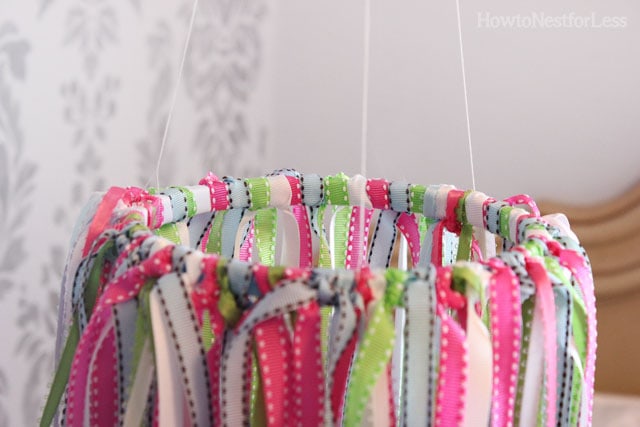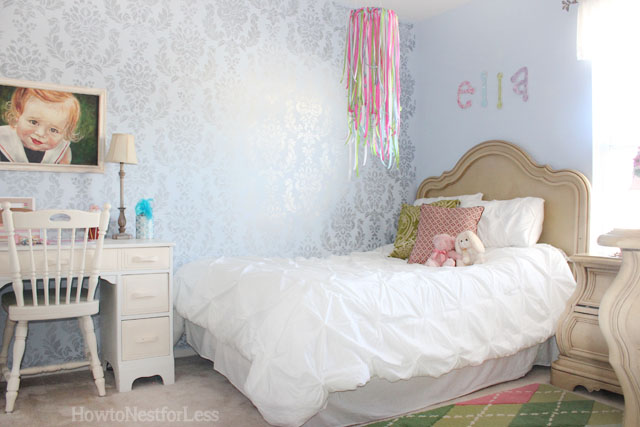 PLEASE FOLLOW ME ON PINTEREST
to see what else I've made (or pinned a year ago and still haven't made…)