I am sharing with you 10 tips & tricks for staining wood like a pro!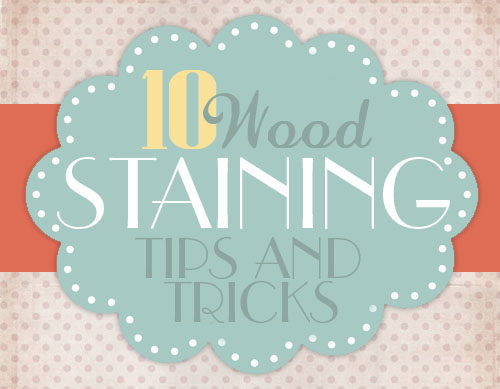 I got the chance to sit in on a Staining 101 session at the Haven Conference back in June, and I thought I would share some of the things I learned, plus some old tips & tricks for staining wood that I've learned along the way!
Yeah, even though I'm often thinking about jazzing up my new furniture finds with a fresh coat of paint, lately I've been drawn to rich woods that just need a little love. Sometimes a little bit of wood stain can go a long way! So here's some great tips & tricks for staining wood to get your furniture into perfection…
How To Stain Wood
1. Stain comes in oil or water-based products. Oil stains have longer drying times, which will come in handy if you're working on larger projects like floors, paneling and doors. Water based stains are low odor and fast drying which will allow you to stain and finish within 24 hours.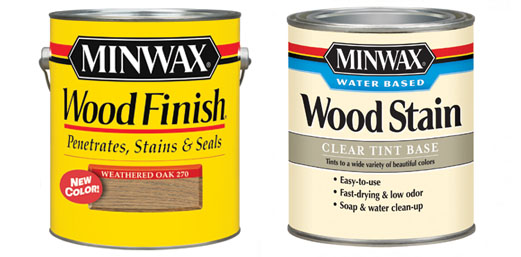 2. Oak is the easiest wood to stain. Pine make look great, but can often stain unevenly (especially due to the knots).
3. Use a pre-stain conditioner that's water-based. It's gonna be like your $5 insurance policy. Use a foam brush to apply a thin coat and let it dry about 3-4 minutes before applying your stain. Give it a light sanding before staining, too.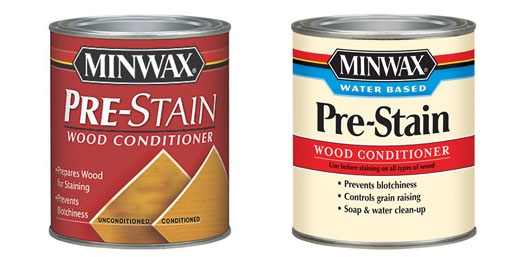 4. Apply a liberal amount of stain in sections and wipe with a rag. Remember the longer you leave on stain, the darker it will get.
5. Always stir your stain before staining since some of the color pigments can settle at the bottom of the can. And never shake your stain!
6. Sand before you stain and always sand in the direction of the grain with a light 180 grit sandpaper. Oh, and never sand after you stain either!
7. Apply a top coat after you stain your wood. A water-based polycrylic is best! And yes, you can use a water-based top coat even if you're using an oil-based stain.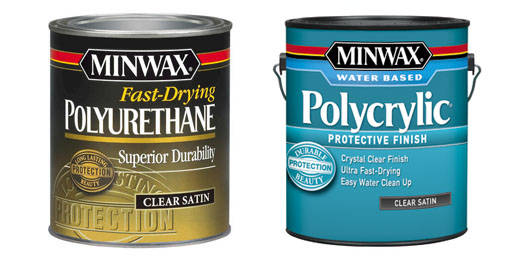 8. Don't apply stain too thickly. Leaving extra stain on top of your project will just peel off later. Instead use multiple coats to achieve a darker look.
9. You can use a foam brush to apply your stain before you wipe off, but do not use a foam brush for your finishing coat!
10. Looking for a stain and finish in one step? Try the new Minwax Express Colors! It's like a cream that you can wipe off quickly with a rag and you're good to go. It comes in 4 colors and 4 wood tones. Love the finished look! Or you can use Minwax Polyshades which is the stain and polyurethane in one step in liquid form.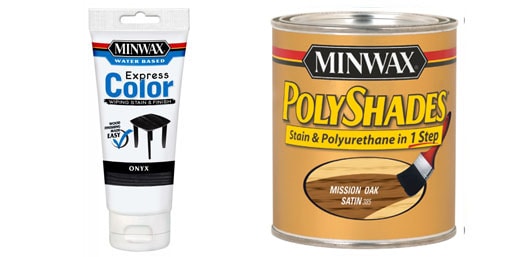 Now of course there are a bunch of other stains and polyurethanes on the market, but Minwax just happens to be my favorite! Plenty of color options and it's just a name I trust! Definitely a must for the best tips & tricks for staining wood!
For a tutorial on staining your deck check out Stained Deck