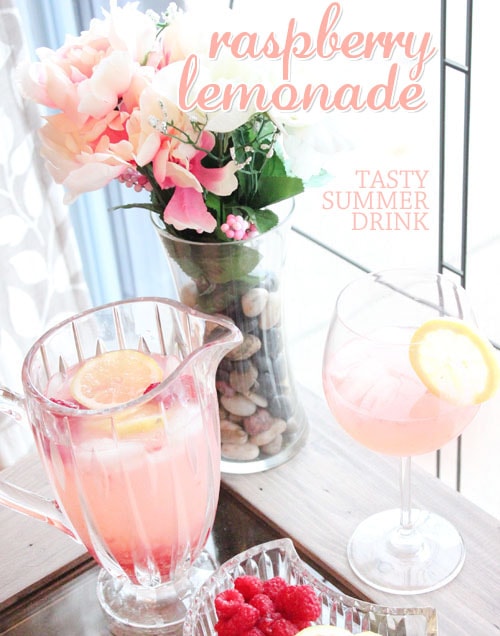 One of my favorite summer treats is Raspberry Lemonade, just like my Grandma used to make! Great for a hot afternoon or a special drink for a party.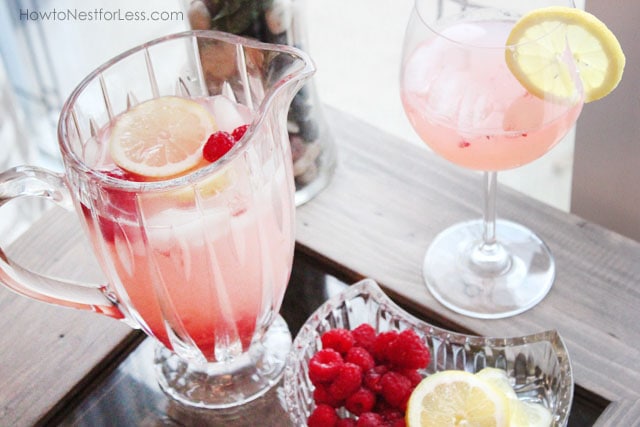 Ingredients:
4 cups cold water
1 cup water to boil
1 cup raspberries
3/4 cup sugar or Splenda
1 cup lemon juice
1 sliced lemon
Preparation:
Combine 1 cup water and sugar in a saucepan over medium high heat until boil. Reduce heat and simmer for 2 minutes. Crush the raspberries and add to saucepan.
In pitcher, combine mixture, 4 cups cold water, and lemon juice. Serve over ice. Garnish with lemon slices.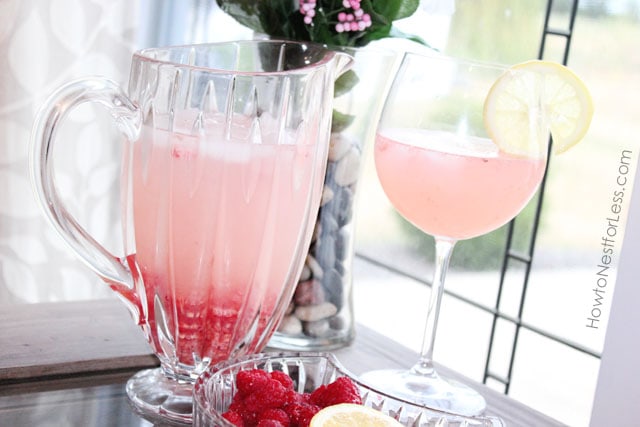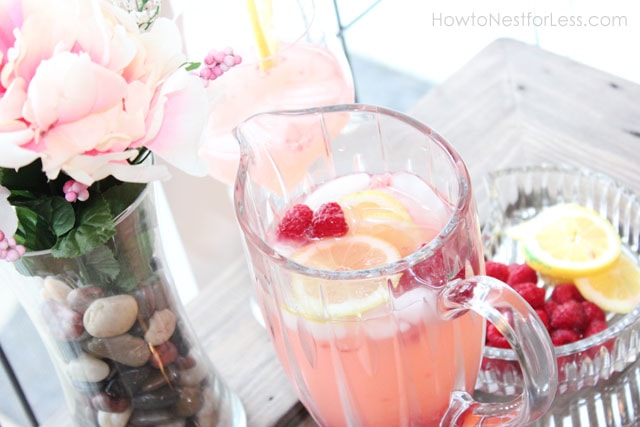 Sounds yummy, right? And it's a great sweet treat for those hot summer days!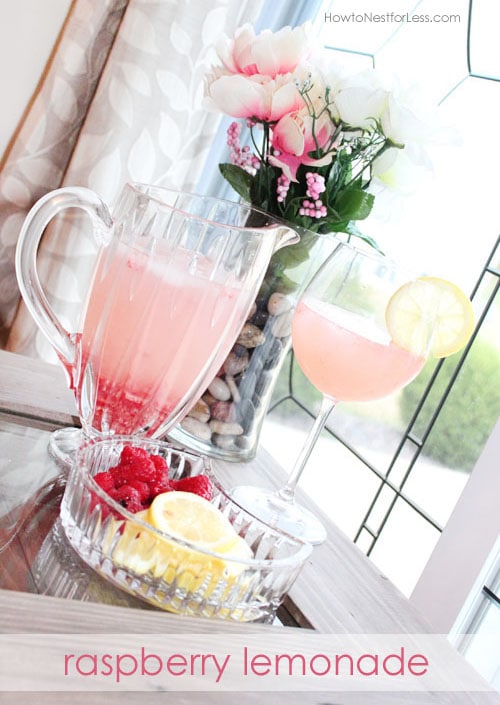 Don't forget to enter the $75 Wallpaper for Windows GIVEAWAY going on now! Click 

here

 to enter. Winner will be drawn on Friday!