Happy Monday everyone! I've had some WONDERFUL guest bloggers this past week while I've been out, but it's GREAT to be back! And what a better way to celebrate than a cool GIVEAWAY!

This past week I got to review Wallpaper for Windows for my kitchen sliding doors. They were a little bland before and I've been thinking about replacing with some new ones… until this!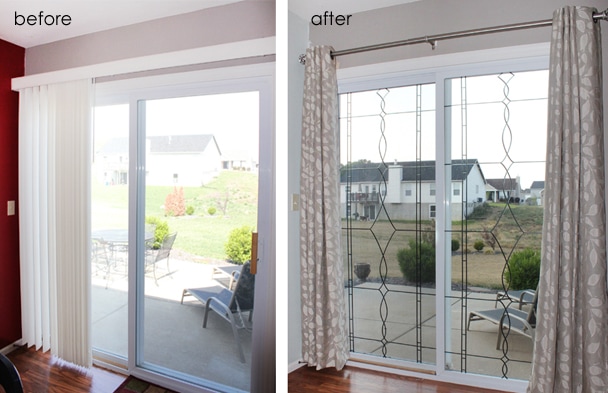 This is actually a pretty cool product with an easy install.
1. First thing you do is fully clean your glass doors or windows.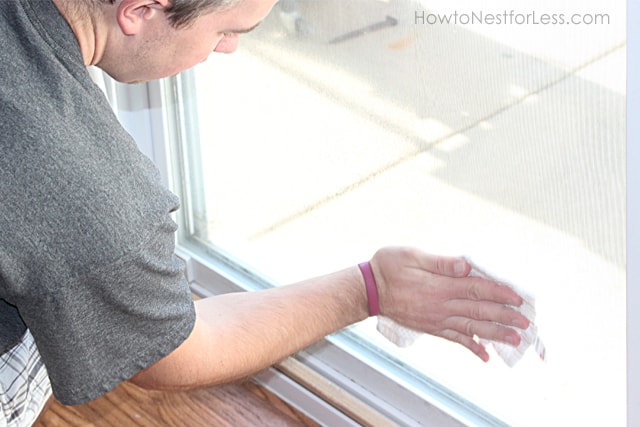 2. Next wet your glass door or window with a spray bottle filled with water. The wetter the better!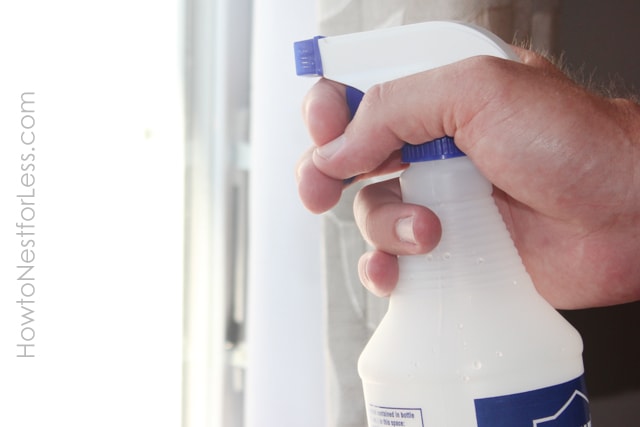 3. Peel your paper backing off the Wallpaper for Windows.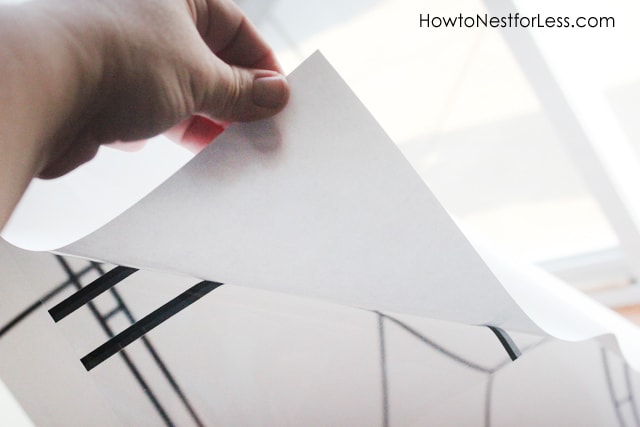 4. Position in place. Don't worry if it's not perfect. You can always peel and reposition. Make sure you spray some additional water if you're going to reposition. Much easier!
5. Use the handy dandy credit card-like tool that comes with the Wallpaper for Windows. Scrape out any bubbles. This is where the water underneath really comes in handy! It really helps smooth the entire surface. You can also spray some additional water on top of the Wallpaper for Windows to smooth out. I also used a large scraper that I had in my toolbox since the window clings were so big!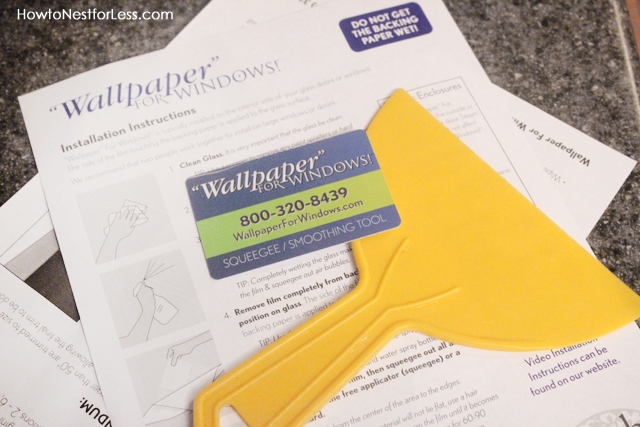 6. Use an exacto knife to trim off any unwanted window cling.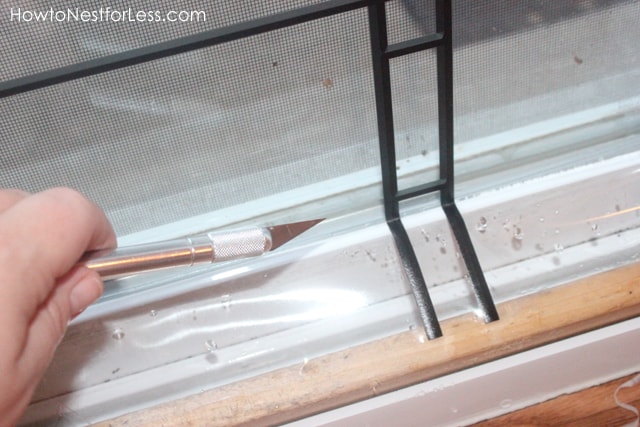 7. And that's it! Took me & the hubby about 20 minutes to install the window clings on both doors!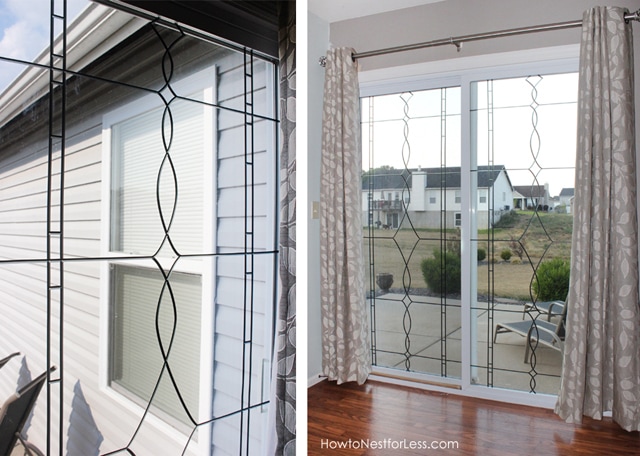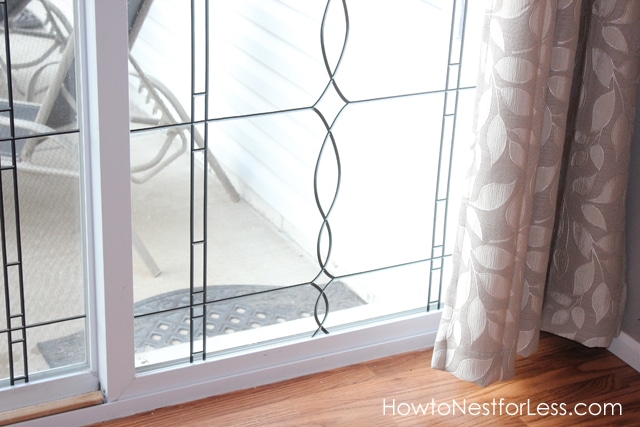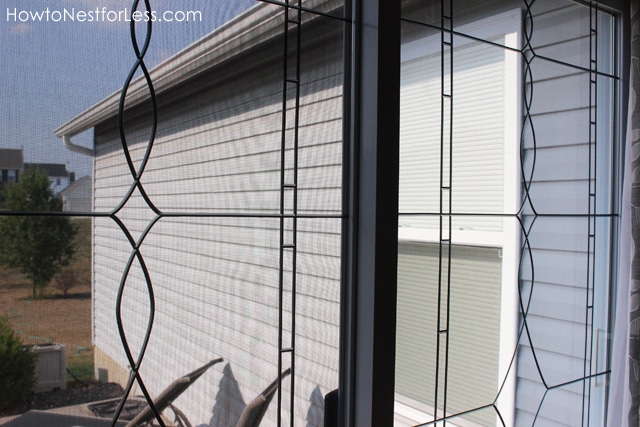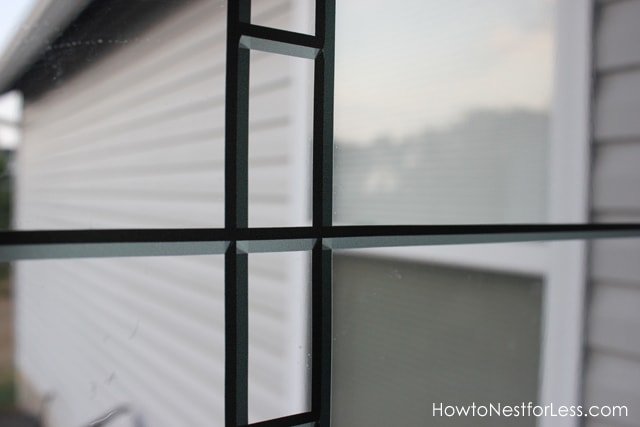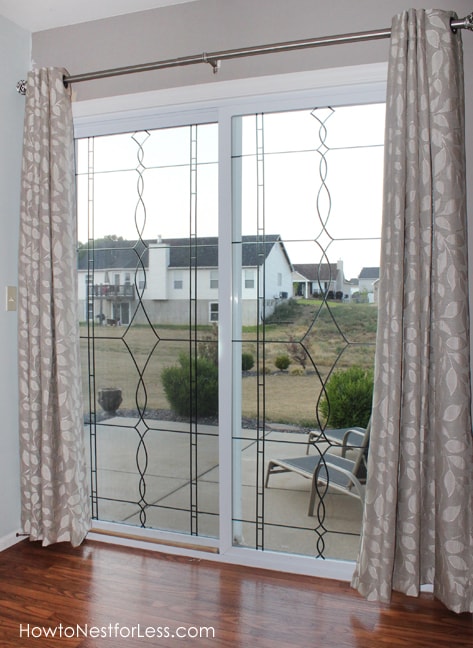 PRETTY COOL, RIGHT?
So do you want a chance to win $75 Wallpaper for Windows credit ?
Just enter below! 
Winner will be announced on Friday at Noon. GOOD LUCK!