Make sure you follow me on Instagram and Pinterest for a sneak peek into my recent projects!
It's been awhile since I've taken you on a tour of my kitchen. After making a couple little changes over the past months I thought it was time to give you guys a bit of an update. So here we go…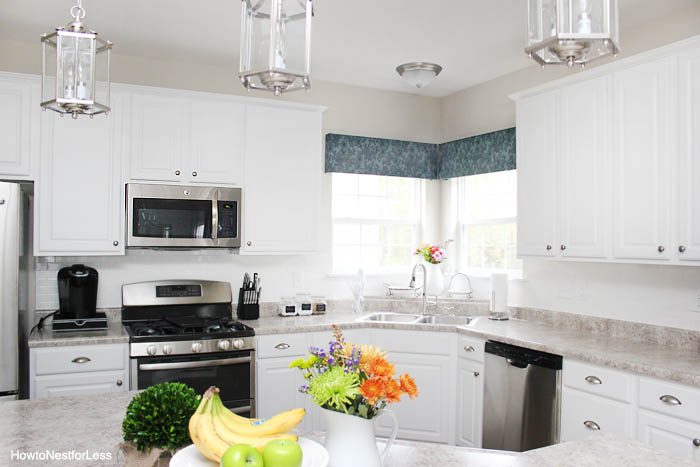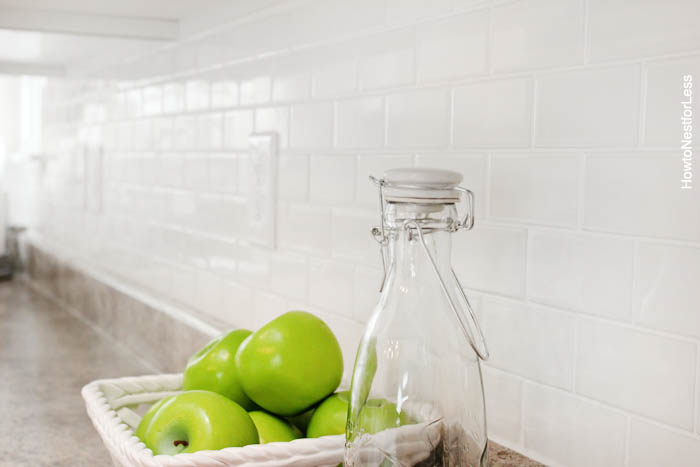 The biggest update is our new white subway tile backsplash, but more on that one tomorrow. For now just enjoy some new photos of my happy place…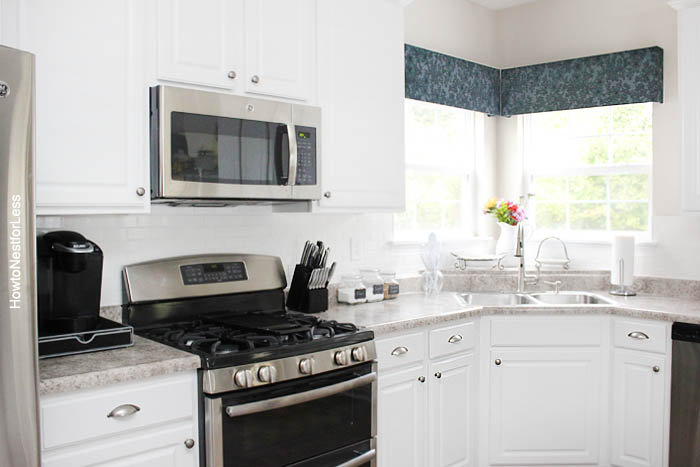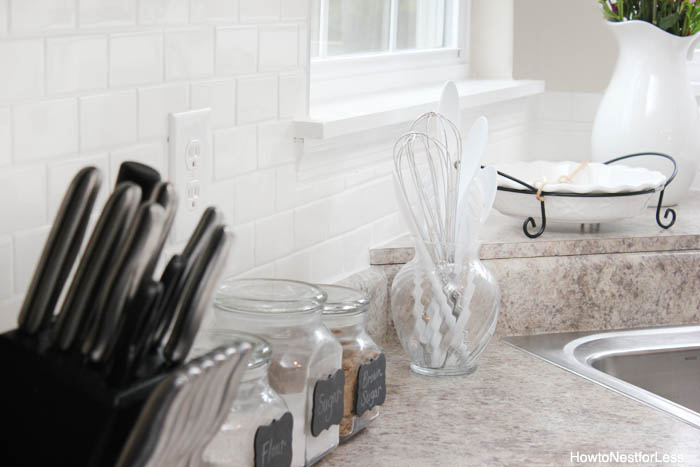 I'm still deeply obsessed with my foyer lanterns turned kitchen pendants and my DIY kitchen window cornices. That blue color continues throughout the main floor, like my family room and sun room.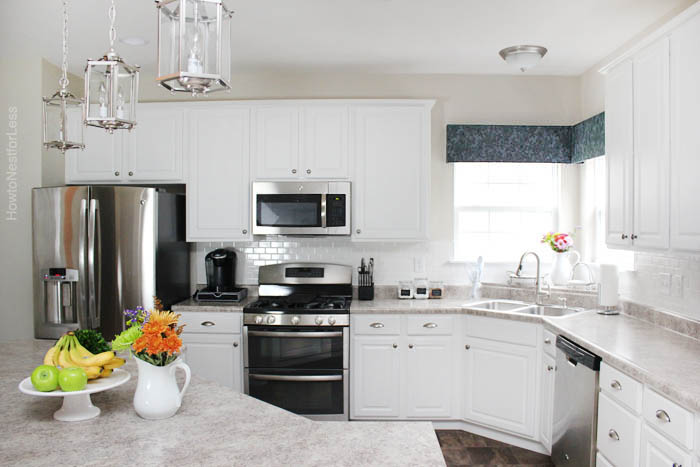 And I have to mention the faucet again. It's the Moen MotionSense and it's life changing (ok not really, but close). They don't pay me to say how awesome this faucet is; I just like to tell everyone I know.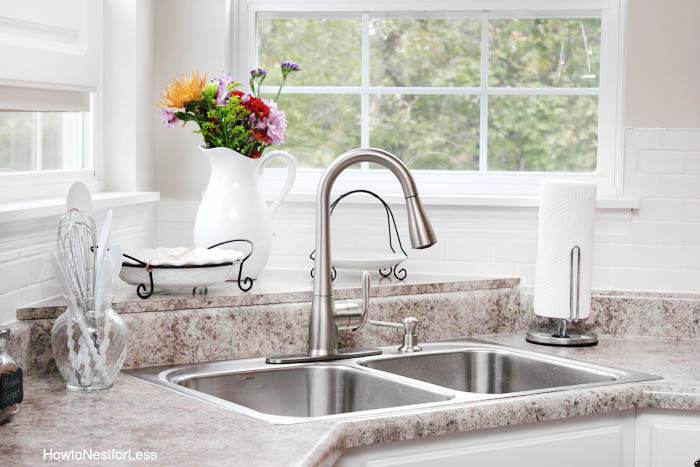 And yes, that is a bowl of Starbursts on my countertop. Don't judge.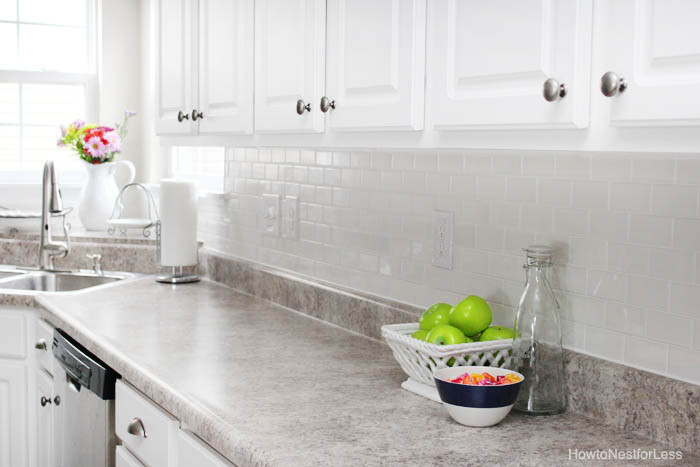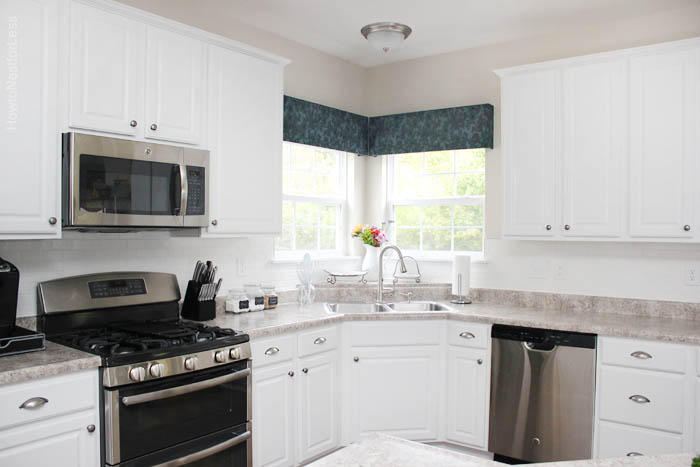 The weird empty wall on the right where the cabinets end is now filled with my kitchen shelving unit. While I'm still hoping someday to update to a wine fridge and built-ins, it's pretty perfect for now.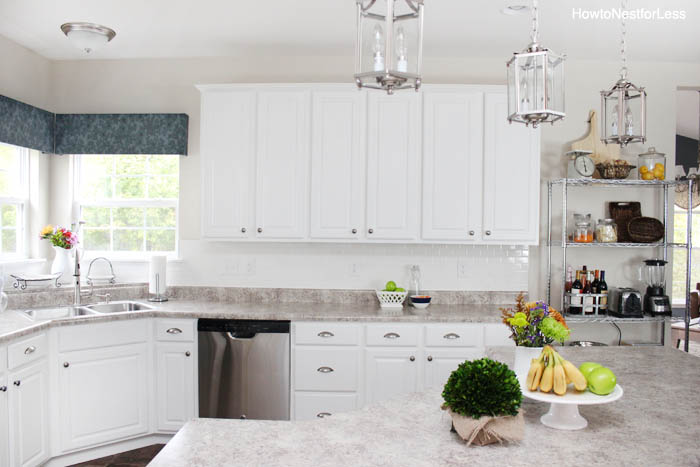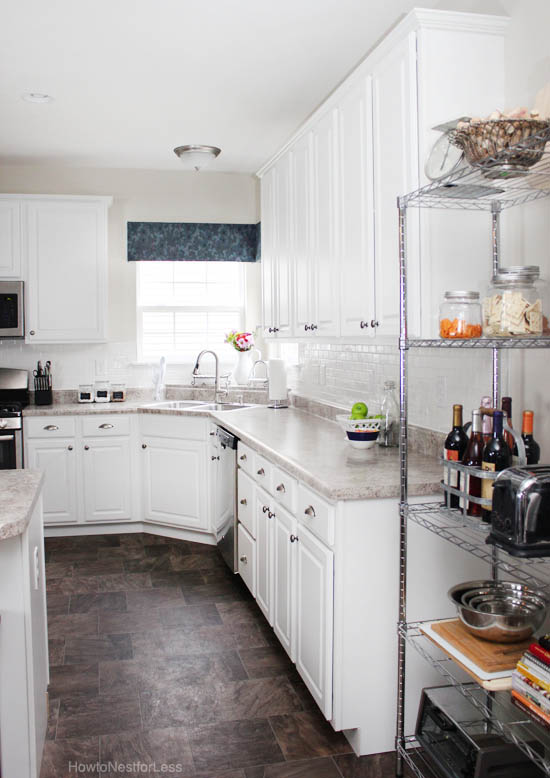 A couple things we saved on in our dream kitchen…
The kitchen floors? VINYL.
The countertops? LAMINATE.
The backsplash? DIY for under $250!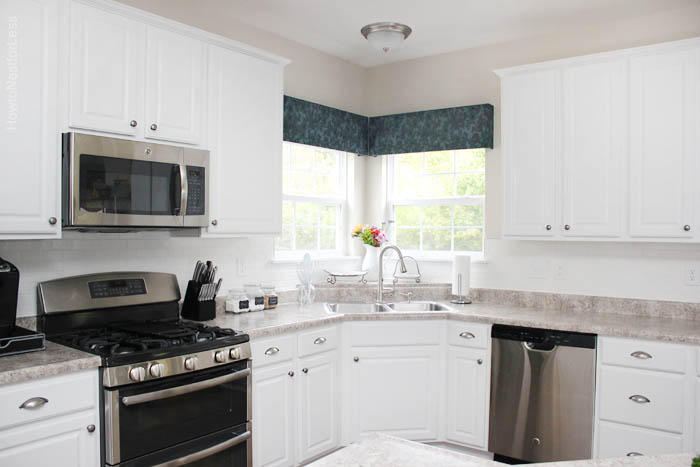 You can also spy my kitchen command center on the other side of the kitchen.
Under $75 to create that.
Pretty much the most useful project ever.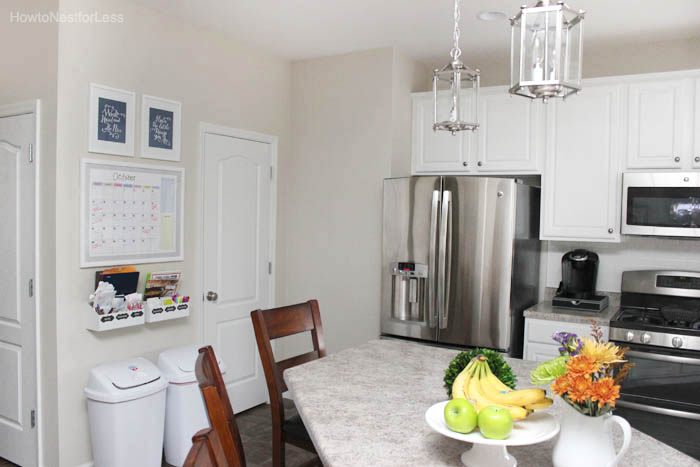 I still have some minor updates to make:
• Built in platter rack next to fridge
• Trim out kitchen island
• Build out on top of cabinets
• Make final decision on kitchen stools
• Wine fridge built ins
But for now, this place is perfect to me.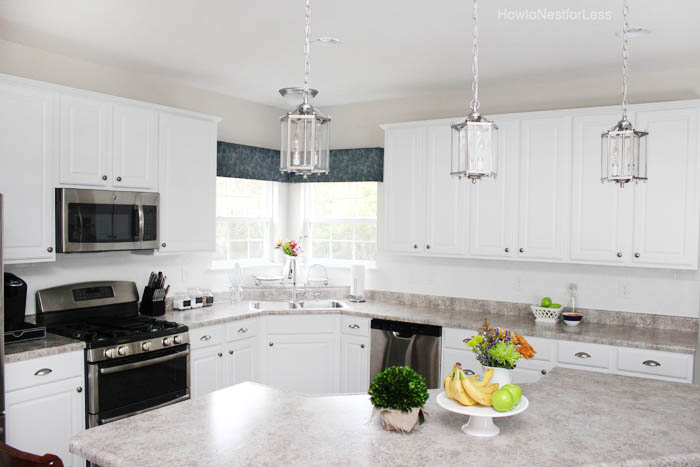 And don't forget tomorrow I'll be sharing some more details on our new kitchen subway tile backsplash. Stay tuned!