I just got back yesterday from the Haven Conference in Atlanta, GA. It's a 4-day event every summer that focuses on blogging classes for DIY and home decorating bloggers. I took some amazing sessions including a painting class with Amy Howard and a software class on SketchUp, a program used to create 3D plans for wood projects.
So in taking those classes I got really excited for upcoming projects and want to build/paint more again. It's truly my happy place!
Well today I thought I'd share with you guys my 10 favorite DIY wood projects that I've completed over the years.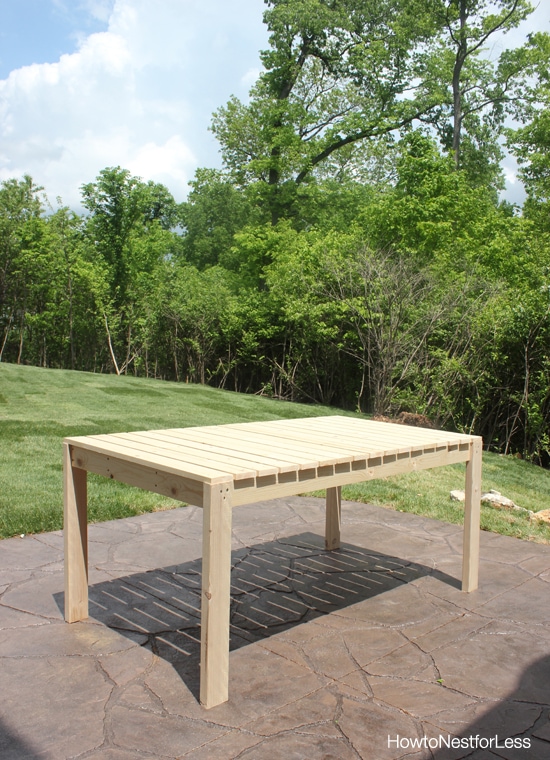 PATIO DINING TABLE
I still can't believe how easy this table was to make.
All straight cuts and it only took me 3 hours AND cost under $80!!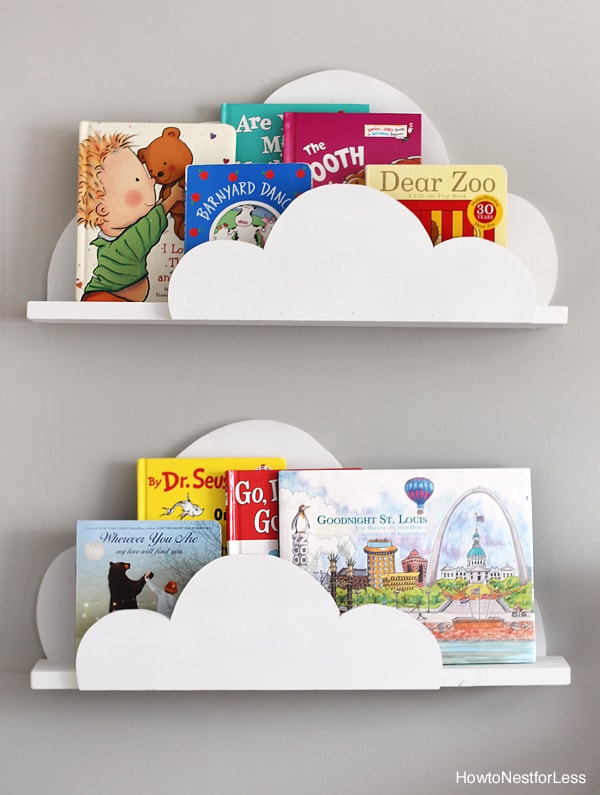 DIY CLOUD BOOKSHELF LEDGES
I'm pretty sure this is still my favorite project.
Simply adorable, right?
Perfect for any nursery, kid's bedroom or playroom!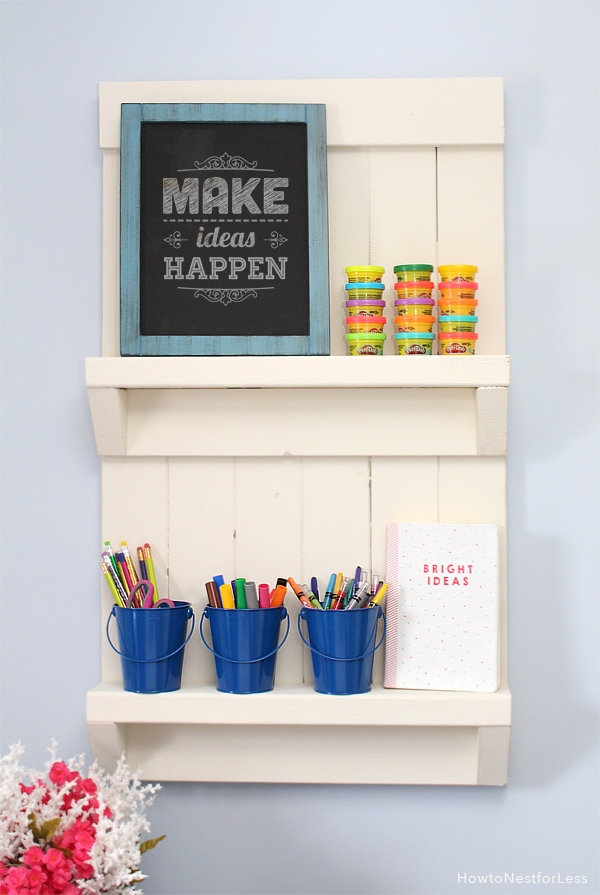 WALL SHELF ORGANIZER
Love this easy DIY project I made for my brother's guest bedroom.
Would be great in a bathroom too!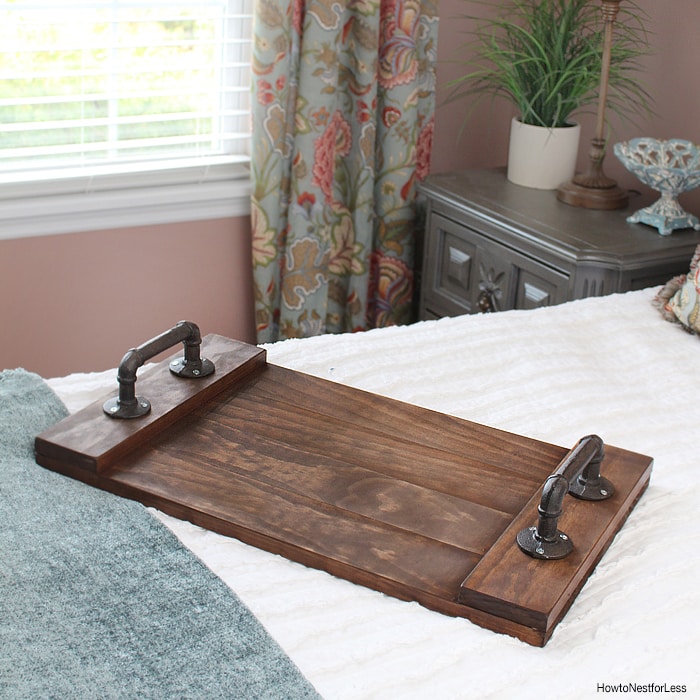 STAINED WOOD TRAY
With only simple straight cuts, this project is perfect for beginners!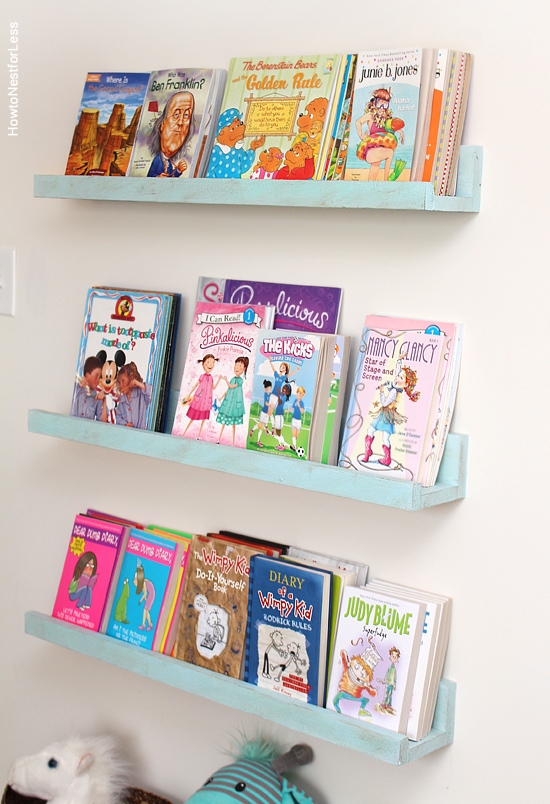 EASY DIY BOOKSHELF LEDGES
Made with just 1x4s and 1x2s, these bookshelf ledges are perfect for kids rooms.
Stain them or paint any color!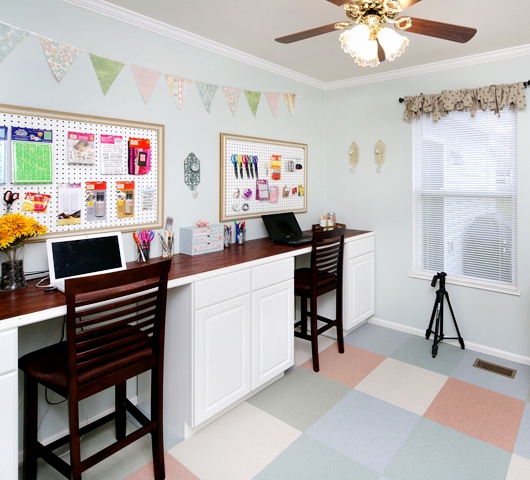 10ft CRAFT ROOM DESK
This is perfect for a homework station too!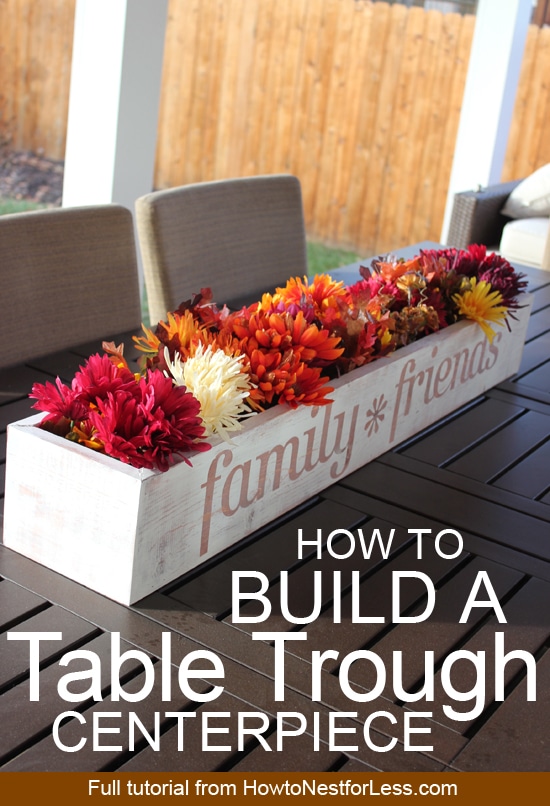 TABLE TROUGH CENTERPIECE
So easy to switch out flowers for every season.
Paint or stain for your desired look. Perfect project for beginners!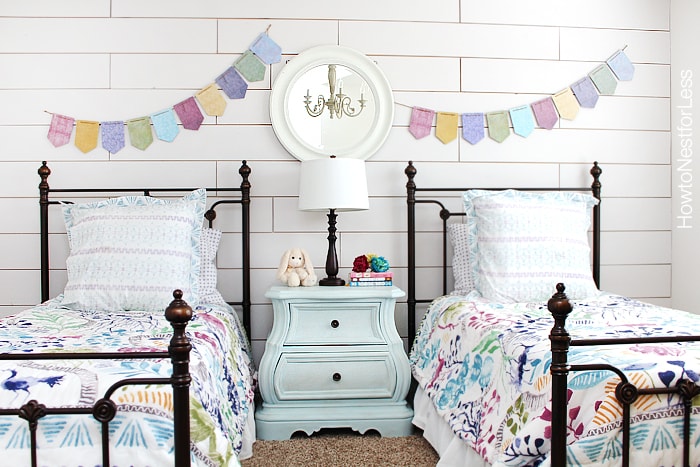 SHIPLAP BEDROOM WALL
Still my favorite room makeover ever!
And it wouldn't be the same without this gorgeous faux shiplap wall.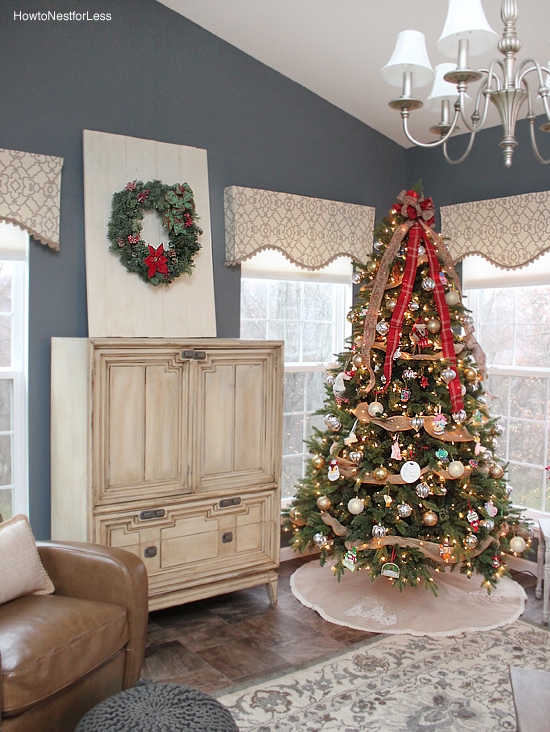 PLANK WREATH HANGER
Easy way to add a wreath to a room in your home
and fill up some space on an empty wall!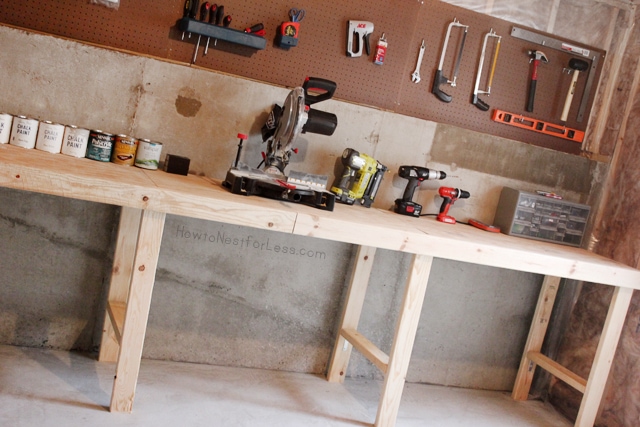 BASEMENT WORKSHOP BENCH
And of course you need a place to build all of these projects!
I still need to make one for the new place so stay tuned!
---
So those are my 10 favorite wood projects so far but I have many more ideas swirling around in my head. First ones I need to tackle are the basement workshop and a kitchen platter rack.
Stay tuned!
Lots more building projects coming your way.
CLICK HERE TO VIEW ALL OF MY BUILDING PROJECTS.