This is a sponsored post written by me on behalf of Campbell's Soup Company for IZEA. All opinions are 100% mine.
Happy Friday everyone! So happy the weekend is almost here. I've been a busy little bee recently trying to get everything unpacked and settled in the new house. We've had lots of little weekend projects here and there, but now I'm super excited to start a BIG ONE in Ellie's bedroom this weekend!
So since Ben and I both work our "normal jobs" during the week, the weekend is our time to get stuff crossed off our to do list. We mostly try to crank out stuff early on Saturday so we can have the evening to do a fun activity with Ellie. But since we're hustling a lot during the day, I'm always trying to find quick and easy lunch solutions for us.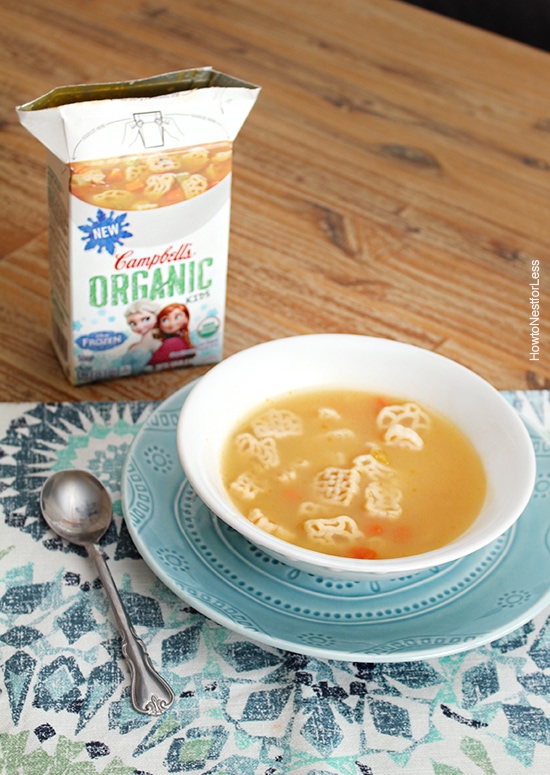 Ellie is really starting to enjoy Campbell's® Organic Kids Soup. Maybe it's the adorable packaging? Or the fun shapes? Or the yummy flavors? All I know is this kid loves this stuff…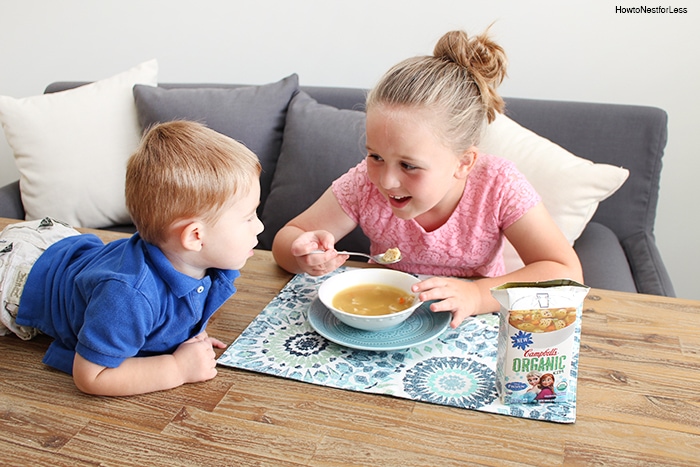 … and so does her little cousin who spies Elsa & Anna on the box.
Yeah, you can tell he wants in on the fun 😉
Campbell's® Organic Soups are crafted from certified organic ingredients and no preservatives. These soups are perfect for a heart-warming, healthy lunch or dinner. Try all nine of our delicious varieties.
Campbell's actually has a couple new products that they're rolling out this Fall (you might have seen them in your local grocery store already!). For more info check out @campbells on Twitter or Instagram!
And for more lunch and dinner ideas, check out these Delicious Campbell recipes.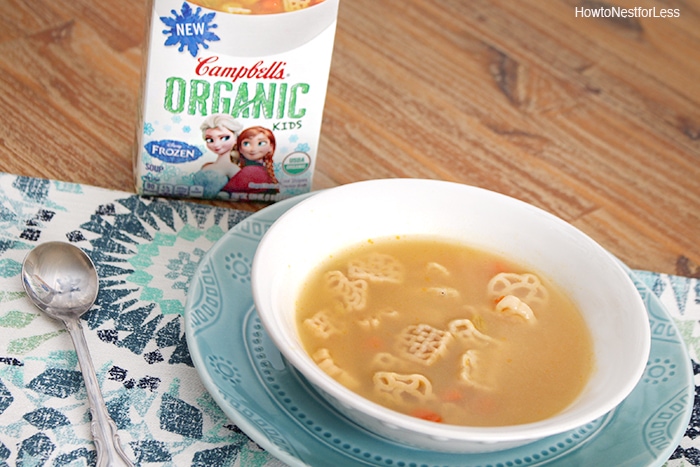 Ok, I'm off to get started on the fun in Ellie's bedroom. Check me out this weekend on Instagram for an inside look behind the scenes.