I'm on my way to the Haven Conference today, WHOO HOO! I have to say that I'm super excited to meet some of the best DIY bloggers in the biz and learn some new painting techniques.
Which reminds me… I know I've posted about Wood Icing in the past, but I was just in there again last week to grab some materials for a piece of furniture I'm about to revamp and thought this would be a good time to talk about it… since ya know, I'm at Haven and this is the stuff that got me hooked on DIY projects!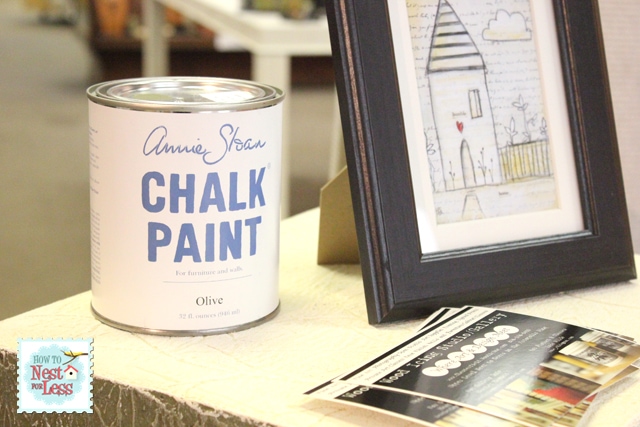 I'm a HUGE fan of Annie Sloan Chalk Paint. I've done a couple projects using this product in the past, including my recent old white sewing desk, duck egg blue end table and driftwood style magazine rack using a combination of paris grey and country grey….and many, many more!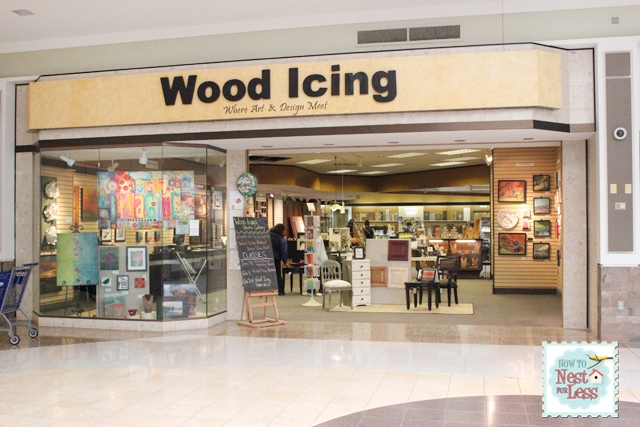 For those of you who live near St. Louis, Wood Icing is located in Chesterfield Mall on the second floor next to Sears. If you aren't from this area, they have an online store where they sell a lot more than just ASCP!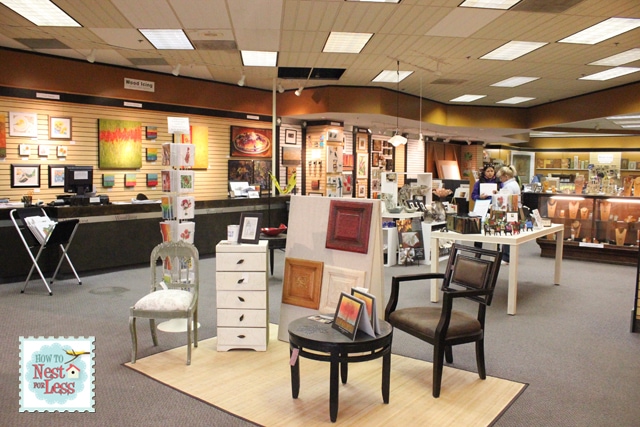 Trust me… once you start browsing through their stuff, you won't want to leave!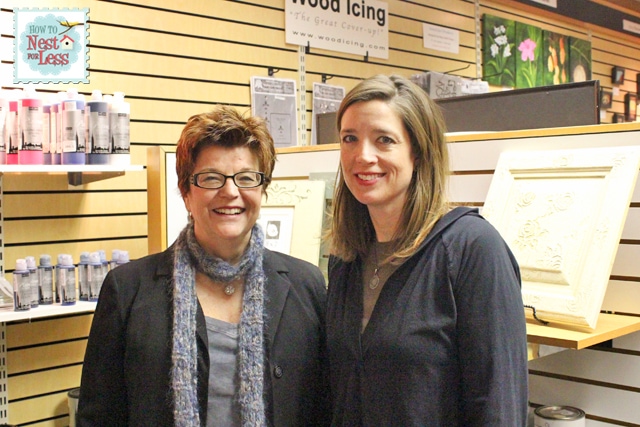 Wood Icing is owned by Rose Wilde (left) and Heather Haymart. These women are absolutely WONDERFUL and will help you with any questions you may have!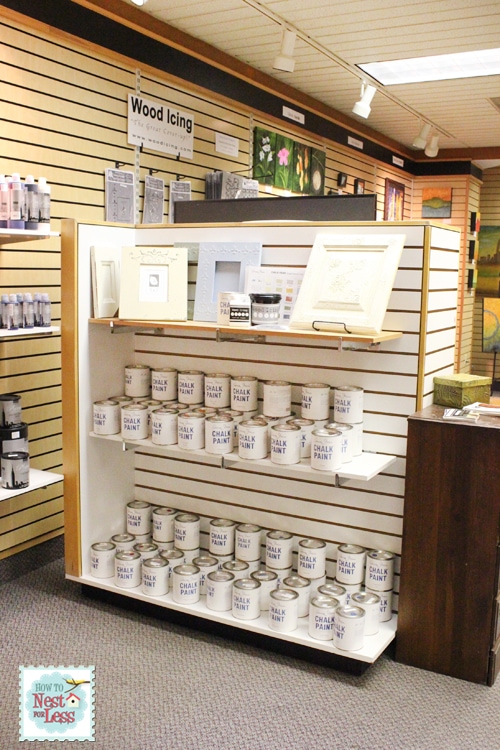 My favorite part of their store? The HUGE Annie Sloan Chalk Paint display of course! They have every color in stock, YIPPEE!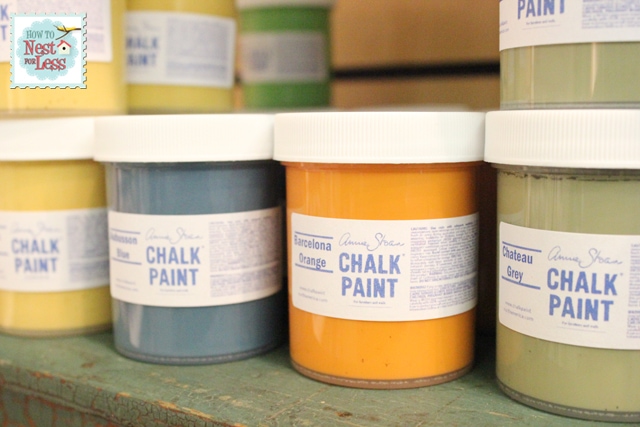 Can't decide on a color or scared to commit to an entire pint of paint? Try one of the tester pots! Reasonably priced and usually enough to finish a small size piece of furniture!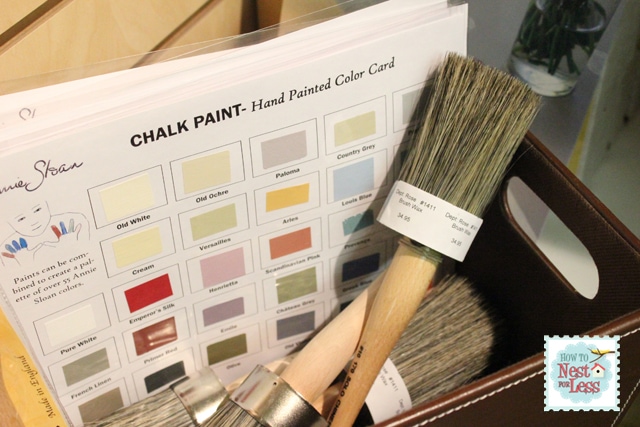 Wood Icing also has color charts, dark and clear wax and all the brushes you might need. Definitely a one stop shop!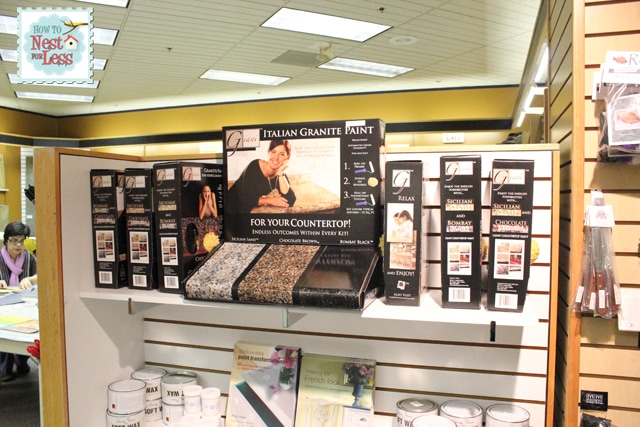 Another fabulous product they have that I REALLY want to try? Giani Granite! Remember I mentioned this stuff for my kitchen transformation?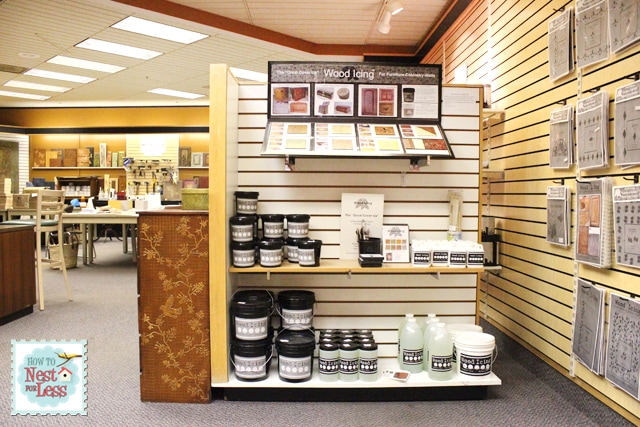 I've never used the actual brand Wood Icing before, but I'm excited to try it! It's a faux technique and refinishing product used to transform furniture, cabinets or artifacts into custom creations. And THIS is what I got last week to try! I'm SUPER excited to show you what I'm gonna make. I've never used anything like this before in my life but I have a feeling I'm gonna love this stuff 😉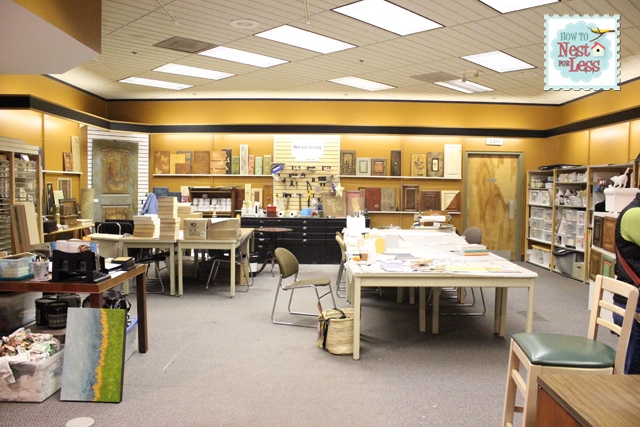 So, maybe you've never used these products before and need some help? Wood Icing in Chesterfield Mall offers WORKSHOPS! Yes, in the back of the store!! The space is absolutely amazing and the prices are extremely affordable! Plus all the supplies are included in the course price. Click HERE for details!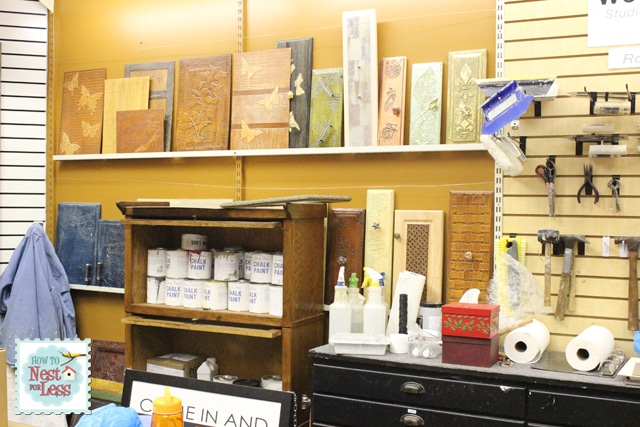 Uh yeah, they create some FANTASTIC stuff! It's incredible just to walk through their store and get your creative juices flowing!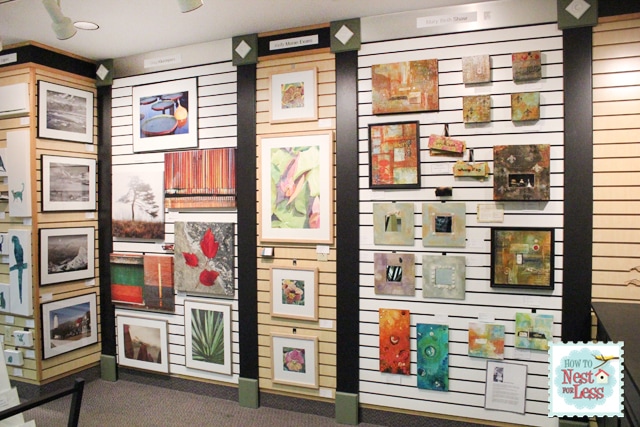 Plus Wood Icing also features various artists on their gallery walls. LOVE this idea!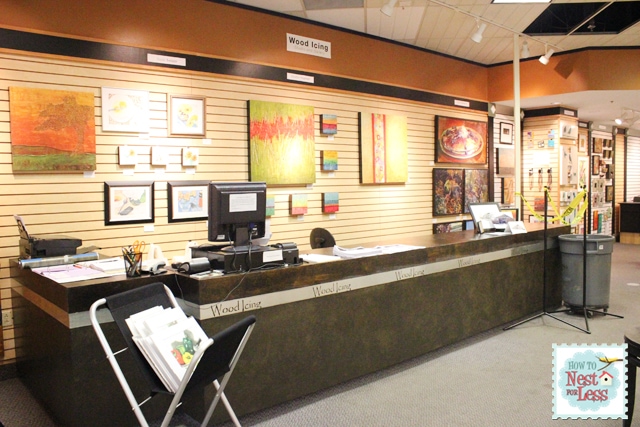 Trust me, once you enter this store, it's hard to leave!! They have everything the creative girl (or guy) could possible want.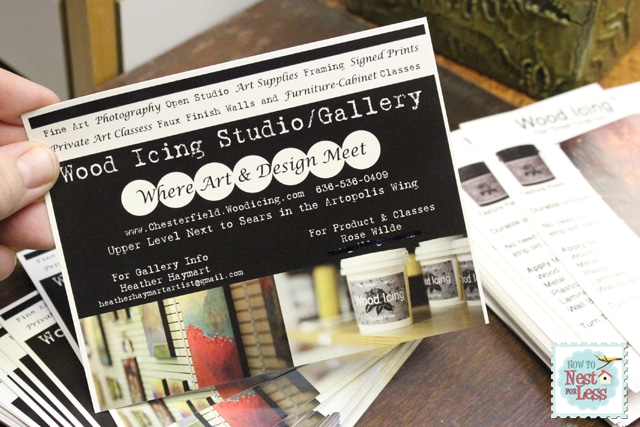 Visit their store at Chesterfield Mall on the upper level next to Sears or online at www.chesterfield.woodicing.com.
Remember you can also visit their website for more information (or to shop if you don't live in St. Louis!).